Yay! My first post in my new blog schedule!
I thought I'd start with a somewhat frivolous post.
I'm going to make a small confession to y'all… I'm a little too interested in reading/watching "what I eat in a day" posts/videos.
They're just so dang motivating and inspiring!
Plus it feels a little bit like I'm a fly on the wall. You know what I mean?
So I thought, "why not do my own?!" Especially because breastfeeding twins is no joke. I thought maybe my other twin mamas could find some inspiration.
It's pretty straight forward: I eat a lot, and I try to eat as clean as possible.
Also, I have cut dairy out of my diet because Rosie is sensitive to it.
So yeah! Here's what I eat in a day while breastfeeding twins: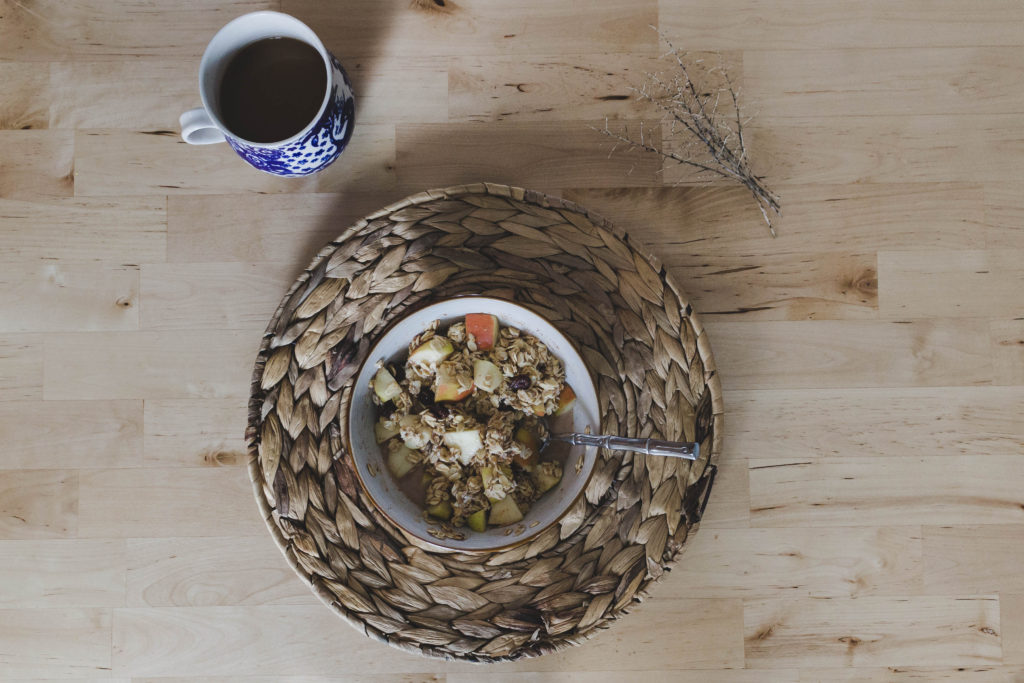 Breakfast: Oats with raisins, apples, maple syrup, cinnamon, ground flax seed and coconut milk + coffee. This combo is so good for breastfeeding mamas. The oats (they have to be old fashioned, not quick oats) and flax are really good at increasing supply. I know a lot of people will do brewer's yeast as well, but I find that it makes the girls gassy.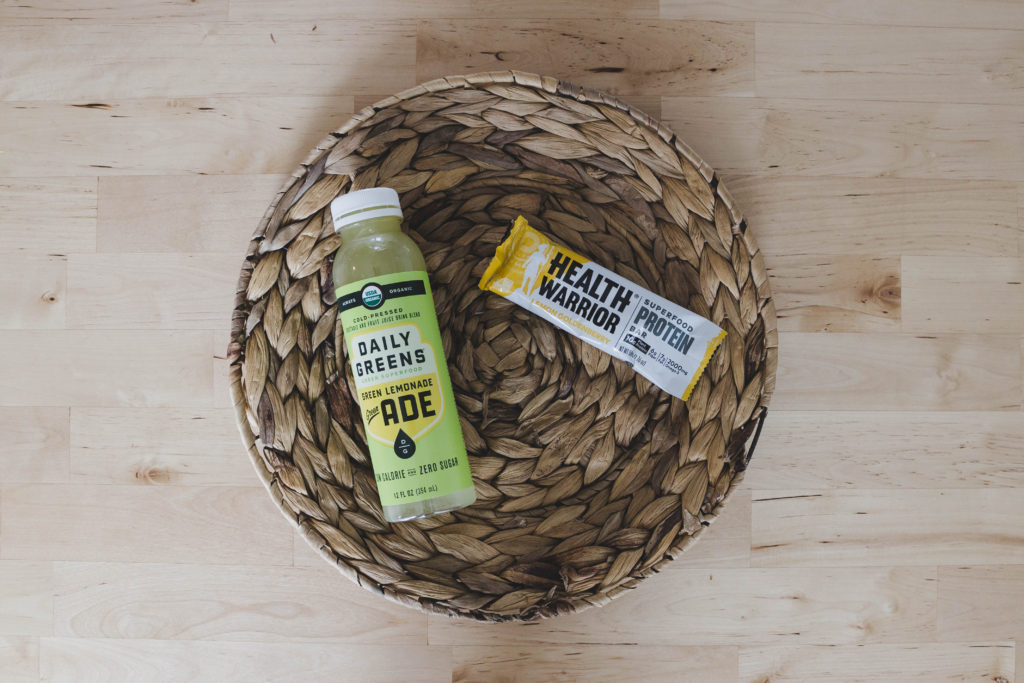 For my first snack of the day, I almost always do a protein bar of some sort. Protein is really important when you are breastfeeding and this helps me get a lot more of it in my diet. I really like these Health Warrior bars because they're vegan, but they don't taste vegan (you know what I mean)? I don't always have a green juice like I did this day, but I always treat myself to one when I go grocery shopping. I believe I got this particular one at Target.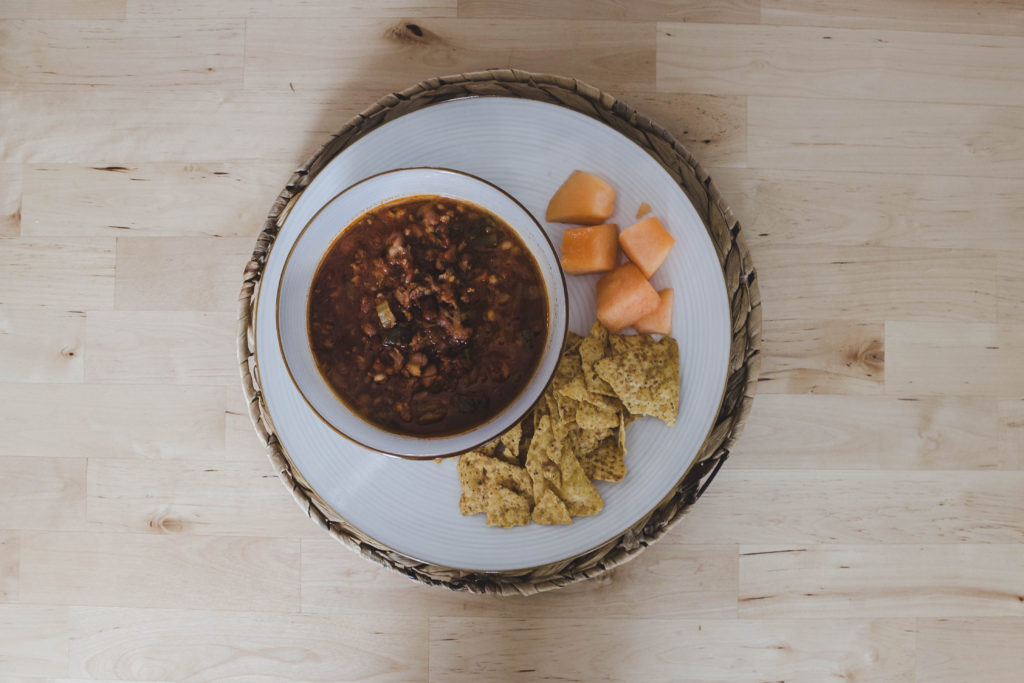 Lunch is almost always leftovers. This day it was chili made by my mother in law, some organic tortilla chips and some melon. Not much to say about this meal, except "thanks mom!"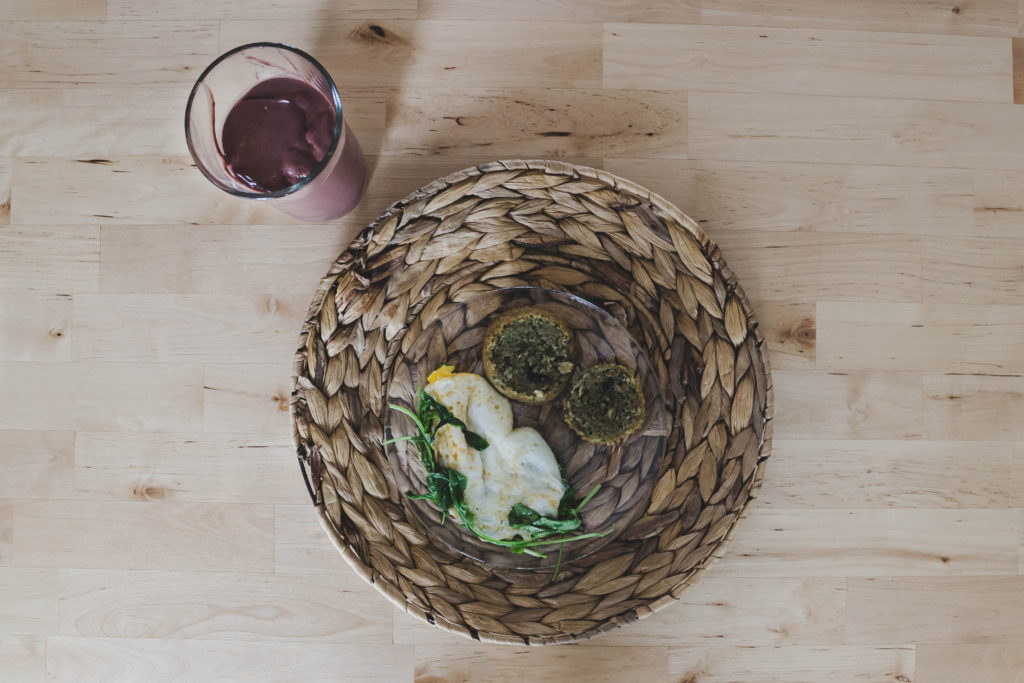 I always have a little mini meal around 2:00 because I find that my blood sugar always seems to dip a bit around that time and I just get hangry if I don't eat something substantial. This is pretty typical for me: an egg with spinach, a veggie muffin (I get this particular kind at Costco) and a smoothie (frozen cherries and banana, unsweetened vanilla almond milk, cocoa powder, acai powder, and vegan protein powder). This really fills me up, but it's still light enough that I don't lose all of my energy by 4:00.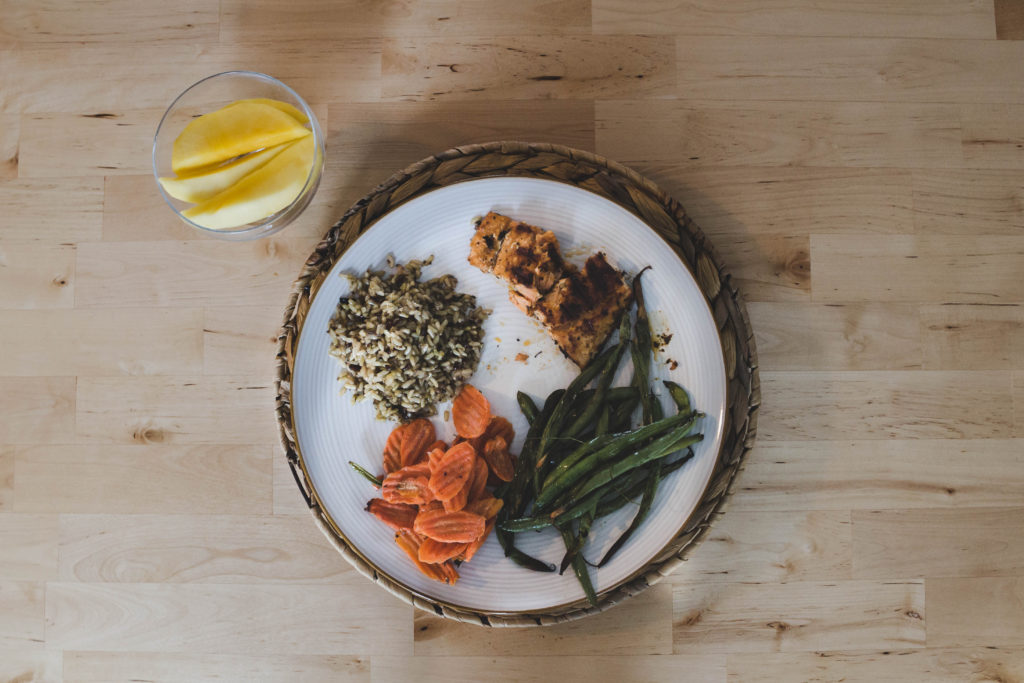 We do super simple dinners nowadays. This may look kind of fancy, but it really is not! We get boxes of this salmon and rice medley at Costco. The rice cooks in 90 seconds in the microwave and I just throw the salmon on the same pan as the carrots and green beans and roast everything together. We always have a bit of fruit (mango this time) after dinner to satisfy sweet tooths and because I know that if Kit doesn't eat much else, she'll for sure eat the fruit.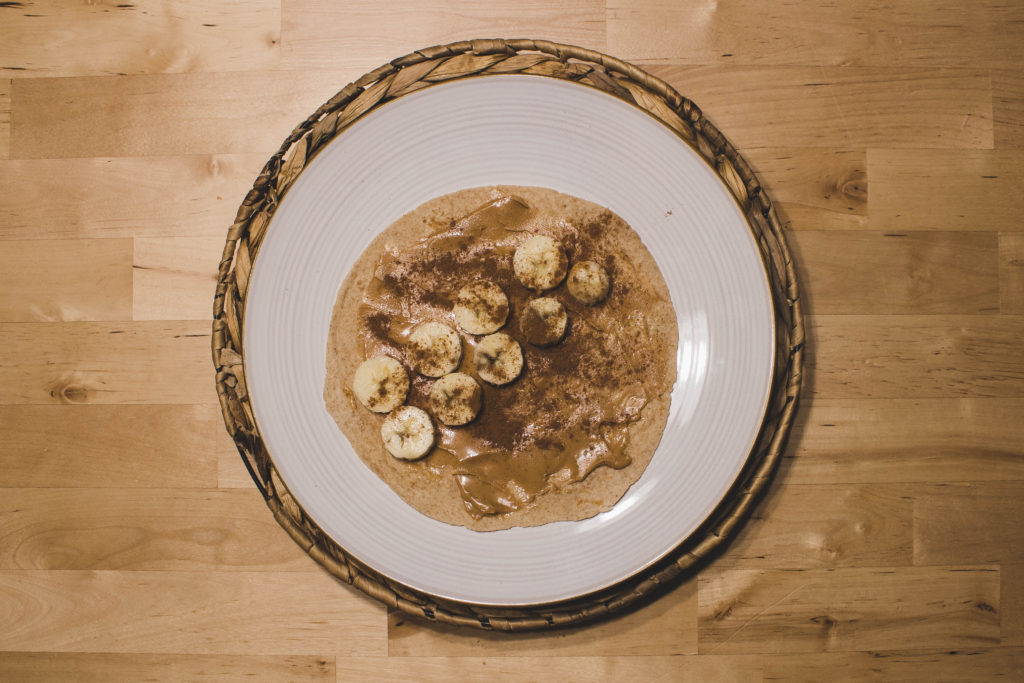 And finally, my night time snack! I try to do low carb, high protein at night, but sometimes you're just craving something sweet haha! This is just peanut butter, bananas, honey and cinnamon on a tortilla. Pretty simple!
And that's it! Did anyone notice that my photo quality got progressively worse as the day went on? #naturallightproblems
When I took these photos, I was doing about 3,000 calories a day (as recommended by this book). Since then, I've been experimenting with fewer calories because I was starting to gain weight. My number one goal is to have enough milk for the girls so if 3,000 is what I have to do, then so be it! However, I find that I do just fine in the 2,000-2,500 calorie range. with that said, I don't exercise hard core. I think if I was exercising harder (I just do walks and light yoga) I would absolutely need to eat more than that amount!
If you're new to breastfeeding, remember that now is not the time to get ripped. I know a lot of women feel pressured to lose the weight fast and look really toned, but the reality is that our bodies hang on to that extra fat for a reason. It's needed to produce milk. So just relax, enjoy the fact that you are producing nutrients for your baby and give yourself time to take the weight off.
K. I'll step down off my soapbox now.
Let me know what you think! Does anyone else find that they are ravenously hungry when they're breastfeeding? What are some of your go to recipes and snacks?
Let me know in the comments below!
Until next time,