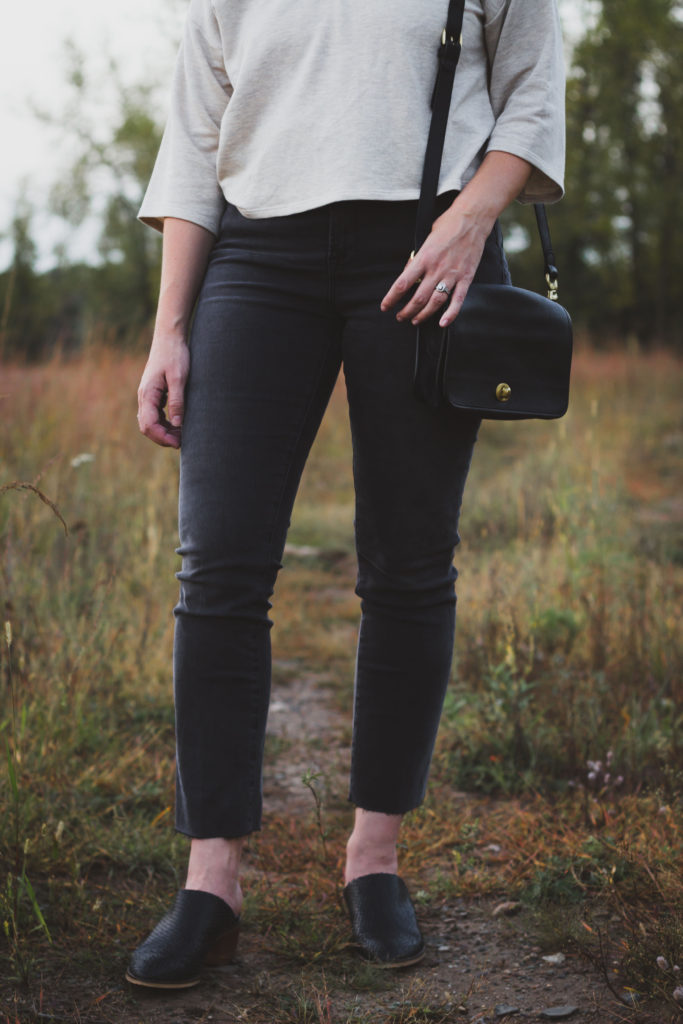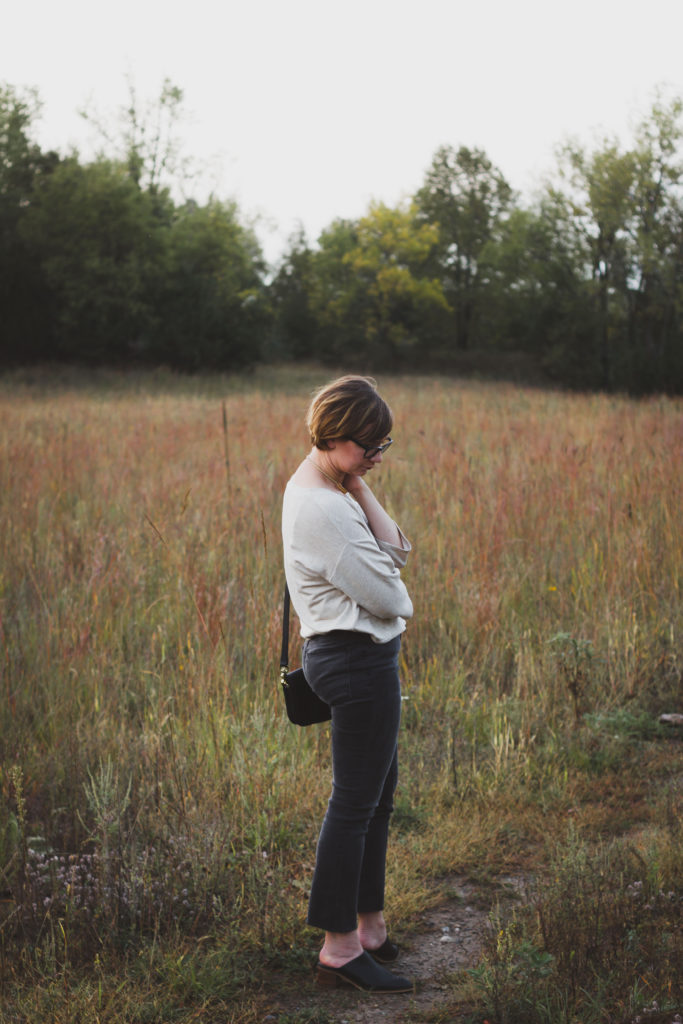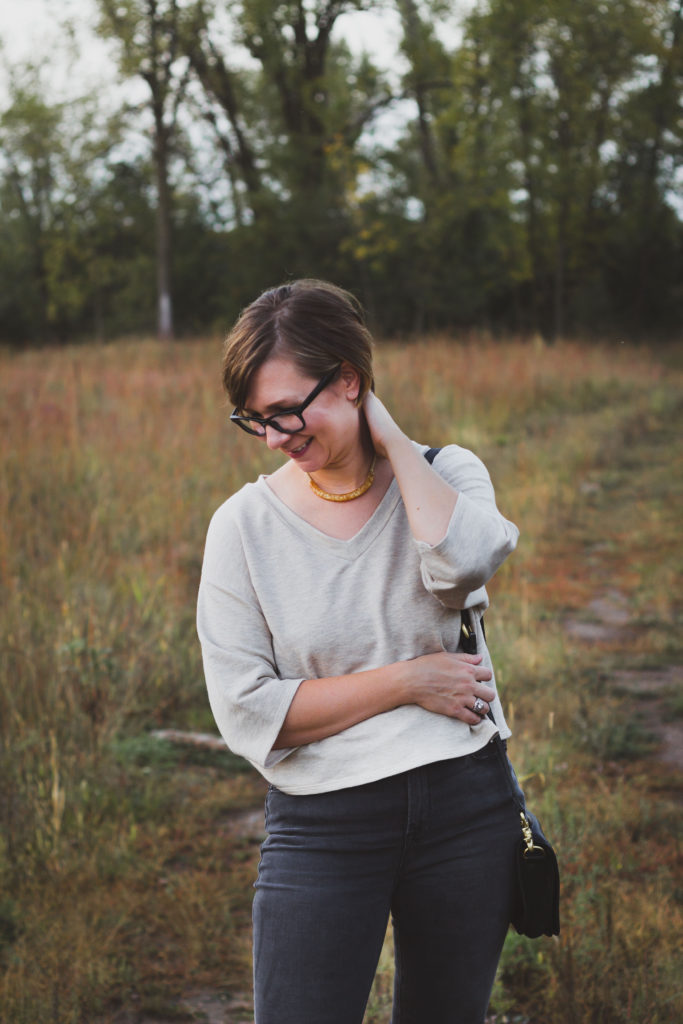 Sweatshirt | Denim | Vintage Purse (Similar) | Thrifted Shoes (Similar)
I feel like I have to preface today's post with a little bit of background on my personality.
I am an external processor… like as external as you can possibly get. But, not a verbal processor…
unless you happen to be married to me and answer to the name of David. He is, and always will be, my biggest sounding board.
But unless your him, it's not likely you're going to hear too much processing from me unless you read my journals.
You might have figured this out by now, but I process things by writing them down. Often times I'll get something down on paper and only then know how I truly feel about something.
So with that said, I've had some thoughts rattling around in my head for a little while now and rather than write them out in my journal, I thought I would just do a great big processing session with you guys.
Welcome to my head people (hopefully everyone survives):
Sometimes (more like most of the time), I feel bad about the outfits I'm sharing with you guys because they aren't that exciting. I mean, they work for my lifestyle, but I also feel like they're a bit boring.
For awhile now, I've let that drive how I feel about what I'm sharing with you.
I've felt like it makes me as a blogger boring, it makes my blog boring, and it makes me feel like I have to do something to make it better.
I feel bad that I don't always show you the best, and biggest variety of, ethical brands. I struggle with the dichotomy of wanting to do that while still staying true to the ethos of Truncation.
I mean this is something that I struggle with on a pretty regular basis.
But lately, I've really come to realize that I have to stay true to myself and my convictions more than I have to serve you. I know that sounds a little funny, but let me explain:
My closet is real. Its not filled with blog clothes, or in other words, the outfits I show you are actually outfits that I wear.
Yes, some of the clothes that make up my capsules have been gifted, but I say no to collaborations all of the time because I know the clothing won't work in my lifestyle.
But while I do have a few gifted clothes, most of my wardrobe has been bought with my own money, and to be frank, I don't have the budget (or the desire) to go out and buy a ton of new ethical pieces just so I have something to show you.
Sometimes I'm jealous of other bloggers that are doing that… showing you a new ethical piece with every blog post.
But then I remind myself that I'm not willing to have debt over clothing or have a closet full of pieces I only wear for pictures.
What I'm trying to say is that I don't buy the logic that just because I'm an "influencer" means that I need to have a closet full of clothing while I sit here and tell everyone else how important it is to have a minimal closet. I actually truly believe in less is more and strive to live that out.
So I guess all of that to say that maybe my outfits are boring, but it's because I'm just like you:
A normal person that is trying to shop more responsibly, but isn't able to have a dream closet overnight.
I was so encouraged by this post by my blogger pal Jaana and it made me realize that I just need to do my thing and not worry about anything else. Then when I saw this Instagram post from my girl Morgan, I knew these thoughts needed to be shared with you guys.
So yeah, there are my thoughts. I'm just going to keep sharing with you guys and let go of the pressures I put on myself to be something different.
But that's a good segue into my weekly three. Because the reason I started the weekly three is so that I could share new brands with you without having to own all of the clothes.
And I have a great line up for you guys this week:
Brand // Corinne 
Why I chose them: Because they make great basics in fabrics that aren't super fussy. Plus, their price point is much more doable than other ethical brands.
Pieces worth mentioning: I'm wearing the Harry V Neck in my photos so of course I have to mention that piece. It's so comfy and soft and it is the perfect shape for looking more put together than you would in a normal sweatshirt.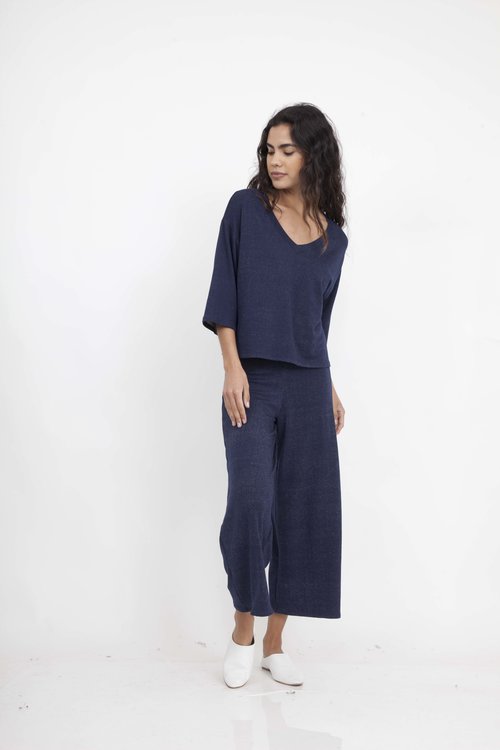 Harry V Neck. Available in Cream here.
Photo via Corinne.
Brand // Sugar Candy Mountain
Why I chose them: I mean the name right? But beside that, they just have the best shapes, colors, fabrics, etc. Every piece is unique and interesting.
Pieces worth mentioning: It's hard to narrow it down, but if I had to it would be the Gwen top in this gorgeous yellow cord material: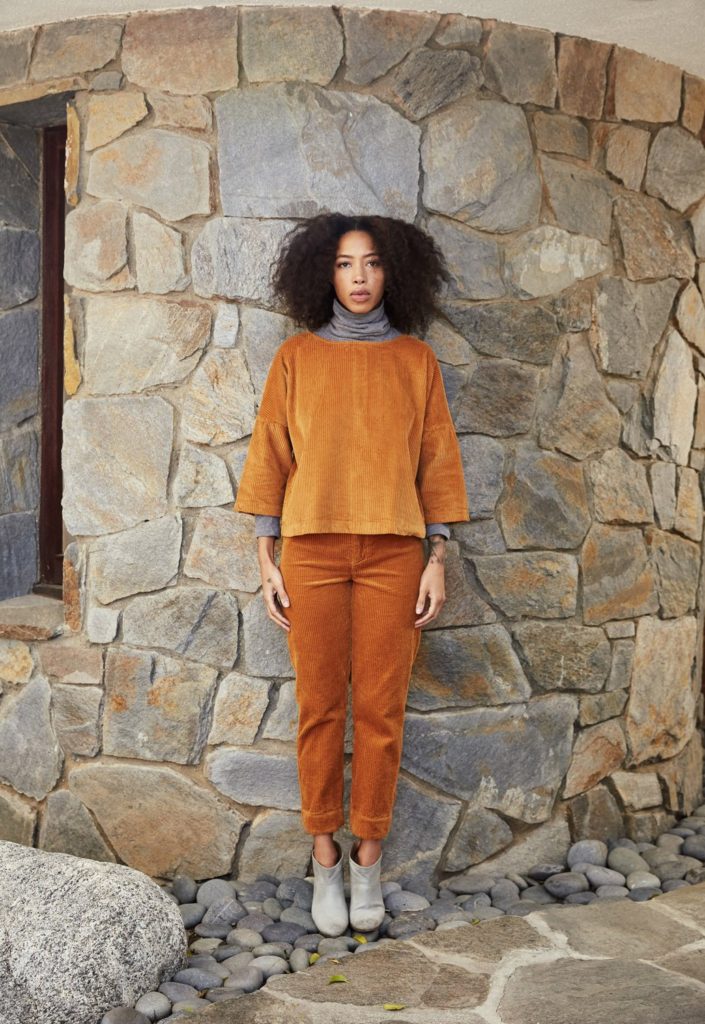 Photo via Sugar Candy Mountain
Brand // Veryan
Why I chose them: based out of London, they have simple silhouettes in beautiful cuts/fabrics.
Pieces worth mentioning: the #028 Wrap Top (it's on sale!)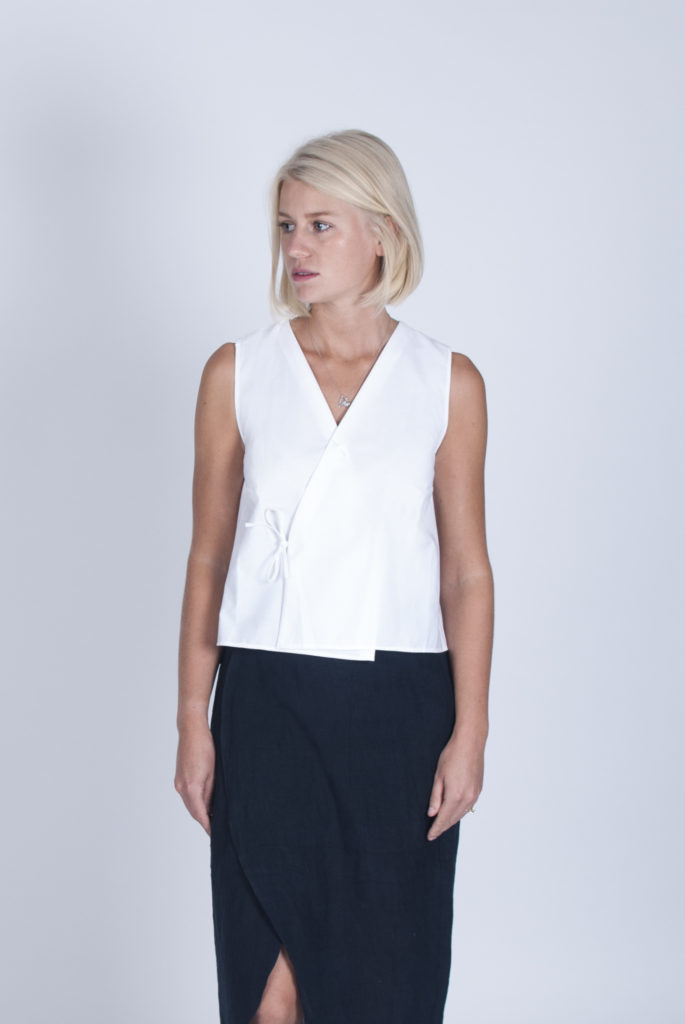 Photo via Veryan
What brands are you currently loving? How do you feel about influencers and the way we typically show brands? I'd love to hear your thoughts!
Also, don't forget that you can use code TRUNCATION to get 20% off at Power of my People
Until next time,
Did you see last week's weekly three?