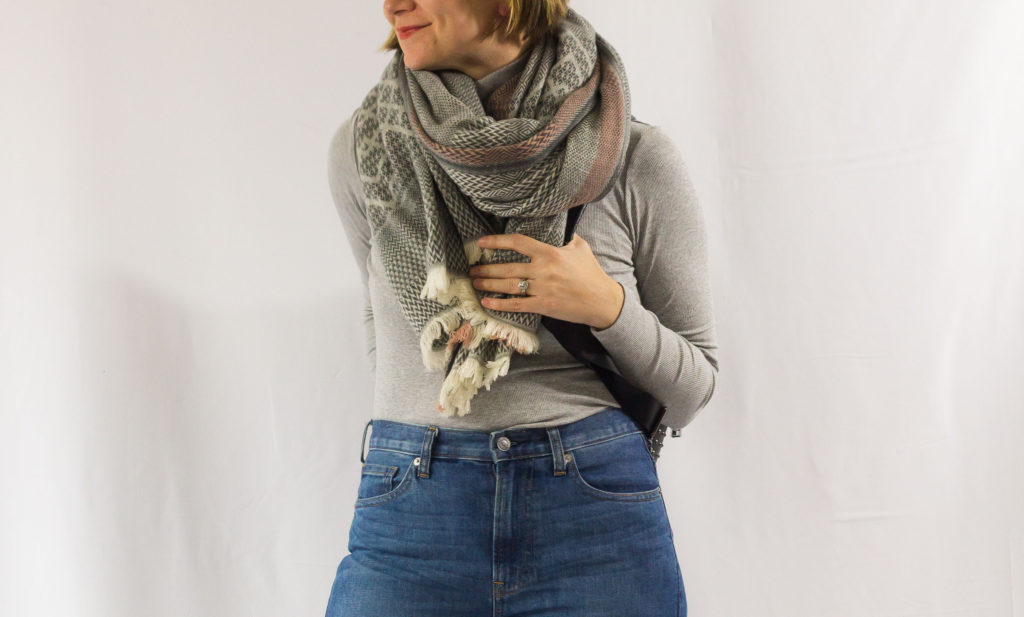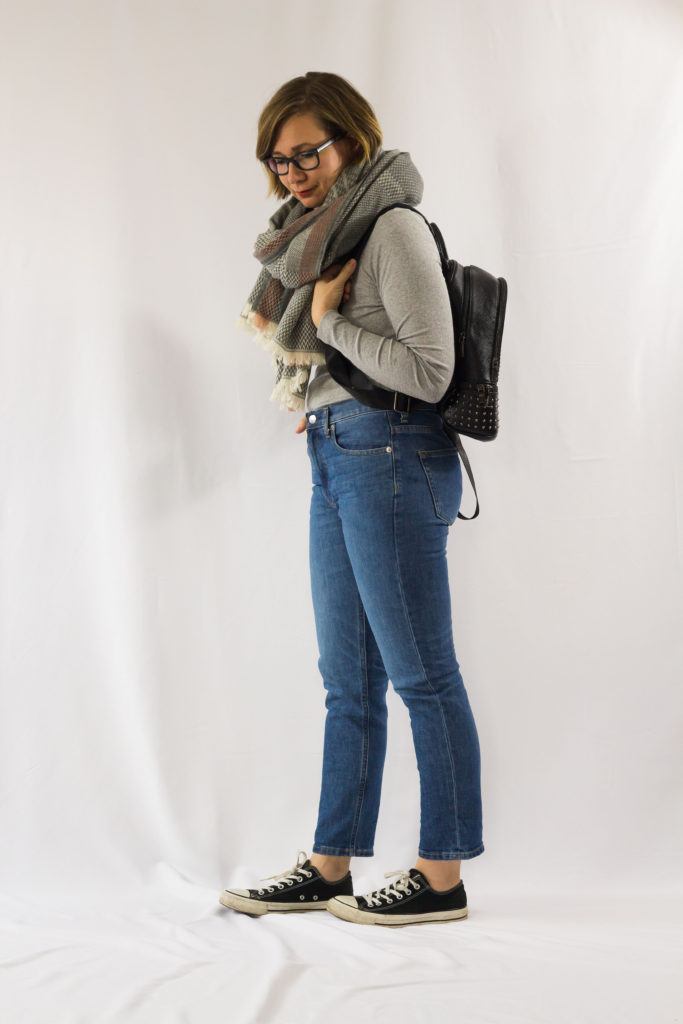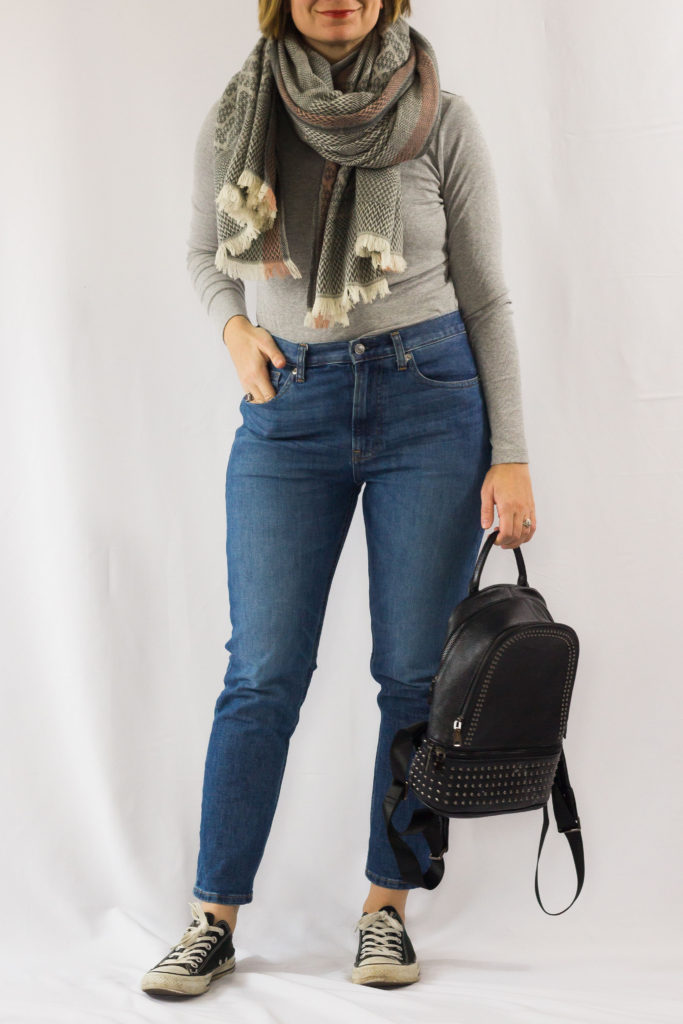 This turtleneck is a big step for me you guys.
I always used to stay away from turtlenecks because I didn't feel like they flattered me very well.
Honestly? I thought I needed to be skinnier to really pull them off.
Silly I know.
This past year has been an extremely hard year for me. I basically was stripped of everything I felt I knew about myself and in a sense, it feels like I'm having to rebuild myself.
Something about this process has been giving me a renewed sense of "what the heck?"
What I mean is, I've decided to say screw it to my inner critic and wear the dang turtleneck.
I definitely believe in dressing for your body type, but I also think we should never make a clothing choice based off of an inner dialogue of "this would look better on me if I were x, y, or z."
Clothing doesn't make us pretty, it complements the beauty that we already have.
When I talk to Kit, I recently switched my language when I complement her. Instead of saying "you look so pretty in that dress!", I've been saying "you make that dress look so pretty!"
It's a subtle difference for sure, but I want her to grow up not believing the lie that she needs external factors to be pretty. She is pretty just as she is.
And I've realized that I need to be telling myself that as well. This turtleneck isn't that powerful. It won't look better on me if I am skinnier and it won't look better on me if I am heavier. It's just a turtleneck.
How I wear the turtleneck (i.e. with confidence), is much more important than my size.
What about you guys? Do you have pieces you stay away from because you don't think they would look good on you?
---
Outfit Details:
canadian pharmacy viagra Turtleneck: Betina Lou c/o |  buy now Affordable Ethical Option 
order now Boyfriend Denim: Everlane
https://mediaspectrum.net/healthcare/ generic viagra without a doctor prescription Neutral Sneakers: Converse | Ethical Option
Blanket Scarf: Old Madewell | Similar
Backpack: Old from Marshalls | Similar
---
To see my outfits in real life, visit me on Instagram!
My capsule in it's entirety can be found here
Until next time,