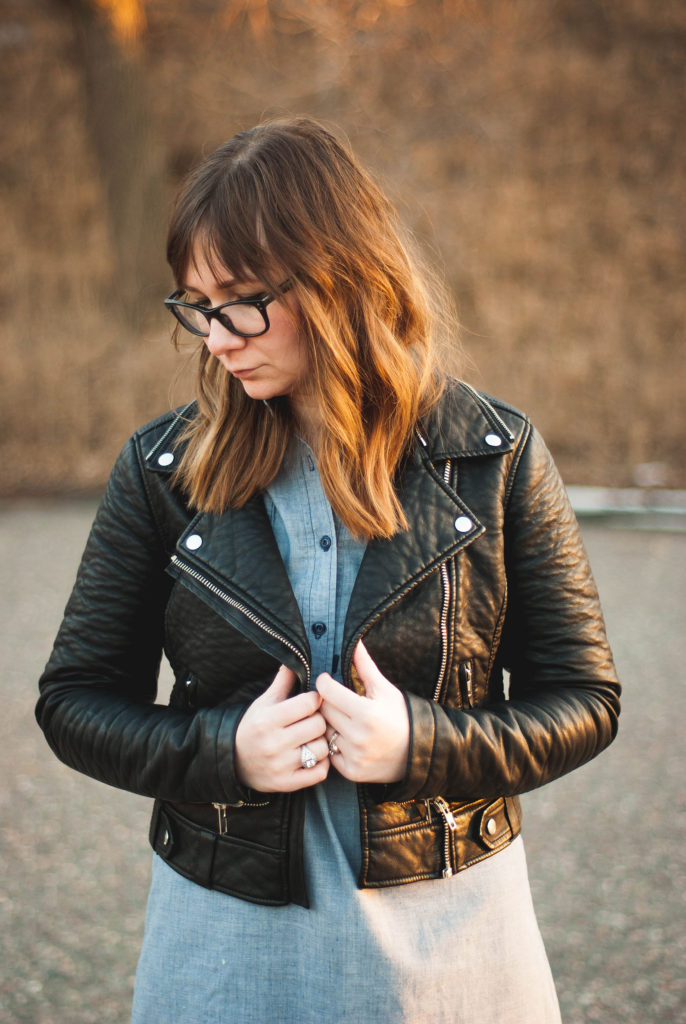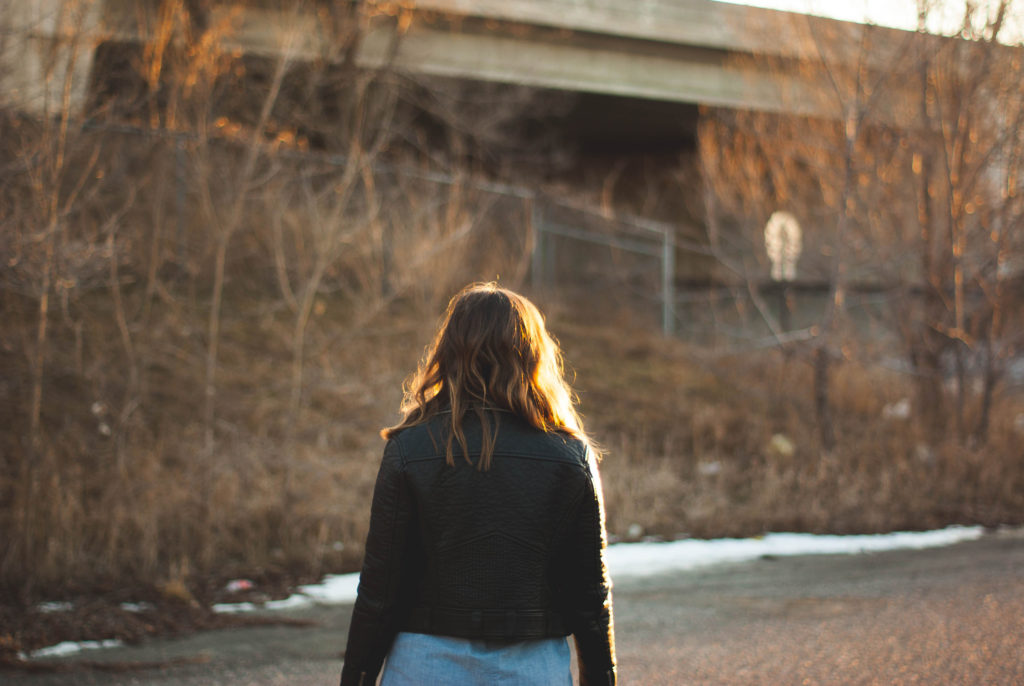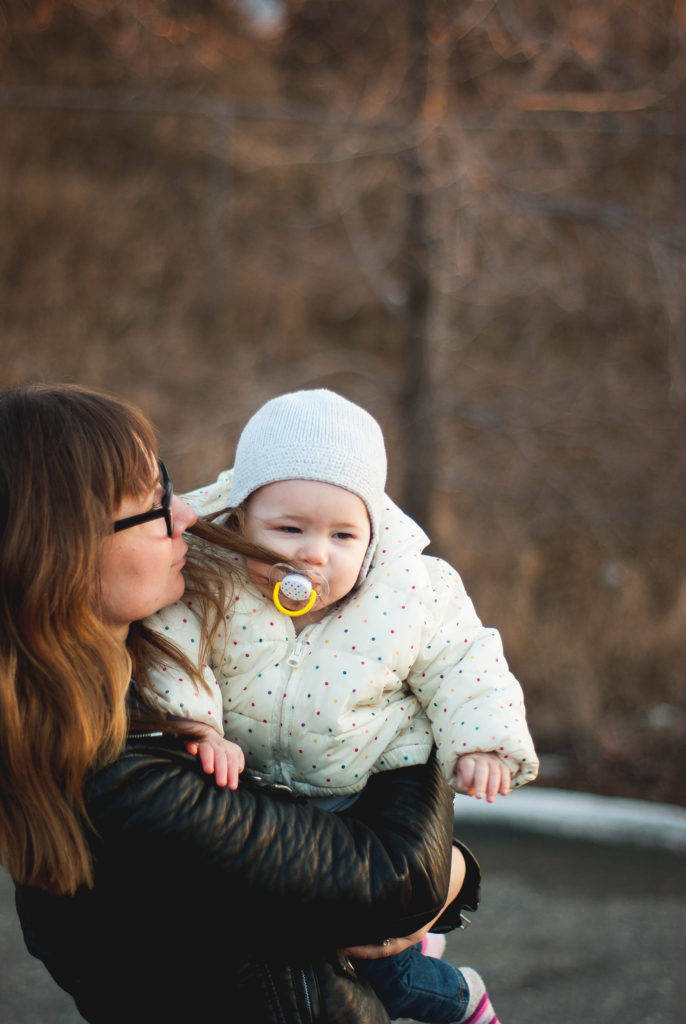 Hazards of long hair: getting caught in the pacifier!
Happy dance! Yesterday was the first day of spring!!! It's only uphill from here folks!
And speaking of uphill (how's that for a transition?)… when I was putting this spring capsule together I knew that in order for it to be successful for the next three months I needed it to be transitional. In a number of ways:
First:
I needed it to be transitional in regards to weather.
Spring can be a real troublemaker here in Minnesota. There is honestly no way that you can possibly predict what it's going to be like and so I knew I needed a capsule that would work for a variety of weather situations.
So for me that looks like lots of layering pieces: basic tees and blouses, cardigans and jackets, dresses that can be worn with leggings and without, shoes for every weather situation. You get the point. There is an item in my spring capsule for every weather condition and that's what will get me through to summer.
Second:
I needed it to be transitional in regards to fit.
I am hovering between two different jean sizes… which is really fun by the way. I've pretty much become best friends with my belt.
But to be honest, I was holding on to quite a few pairs of jeans that were mostly lower quality and didn't fit well. A lot of them were jeans that I either had before Kit came along or jeans that I purchased in a moment of panic when, two weeks after I had Kit, I didn't fit into my pre baby jeans. #realitycheck
So you know what I did? I set those puppies free. Some unwitting buyers on eBay are now giving some tlc to my hormonally induced bad decisions.
I kept one or two pairs that were of higher quality and that fit fairly well.
And I purchased a couple pairs that were also higher quality that have forgiving material. I now have a couple pairs of jeans that will work regardless of how bloated I am that day (we're gettin' real today).
So what am I trying to say?
I've heard from a number of people that they can't do a capsule wardrobe because they live in a place with too many weather transitions, or they can't do a capsule because of weight fluctuations.
But you know what?
I'm here to tell you, that if you really want to have a capsule wardrobe, you absolutely can! If your only issue is weather or weight transitions, then I encourage you to stop trying to fit your capsule into a "mold." Only include what actually works for you. Tweak it so that if fits your lifestyle. I mean, if all you ever wear are sequin jumpsuits, then by all means only include sequin jumpsuits!
The point is:
learn your environment, know what you're up against, be realistic, and create a capsule that will see you through whatever life throws at you.
Until next time,