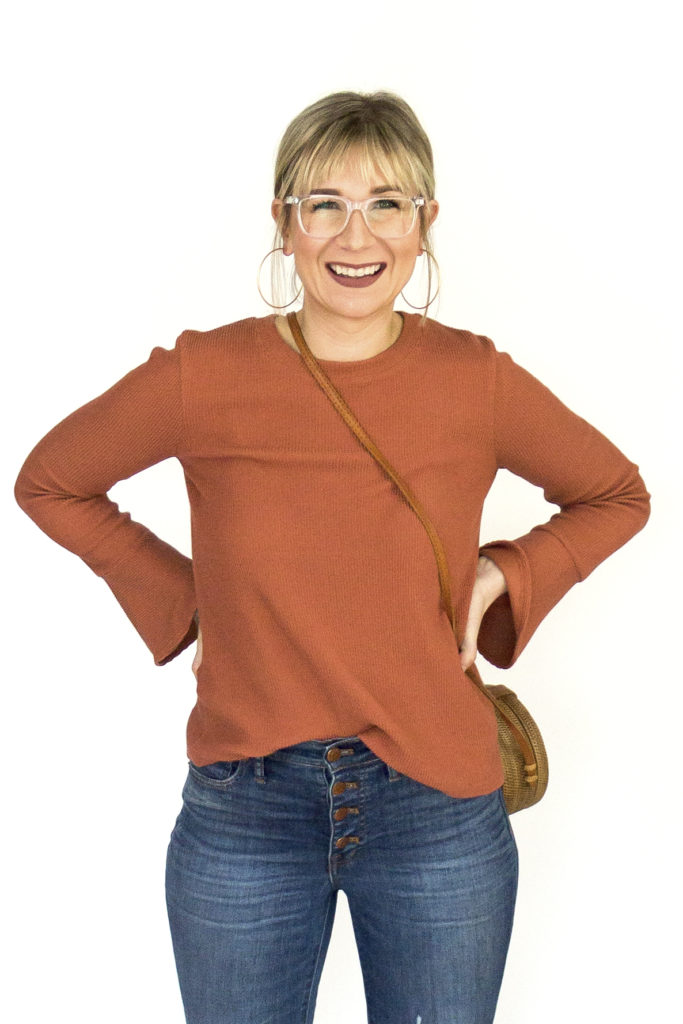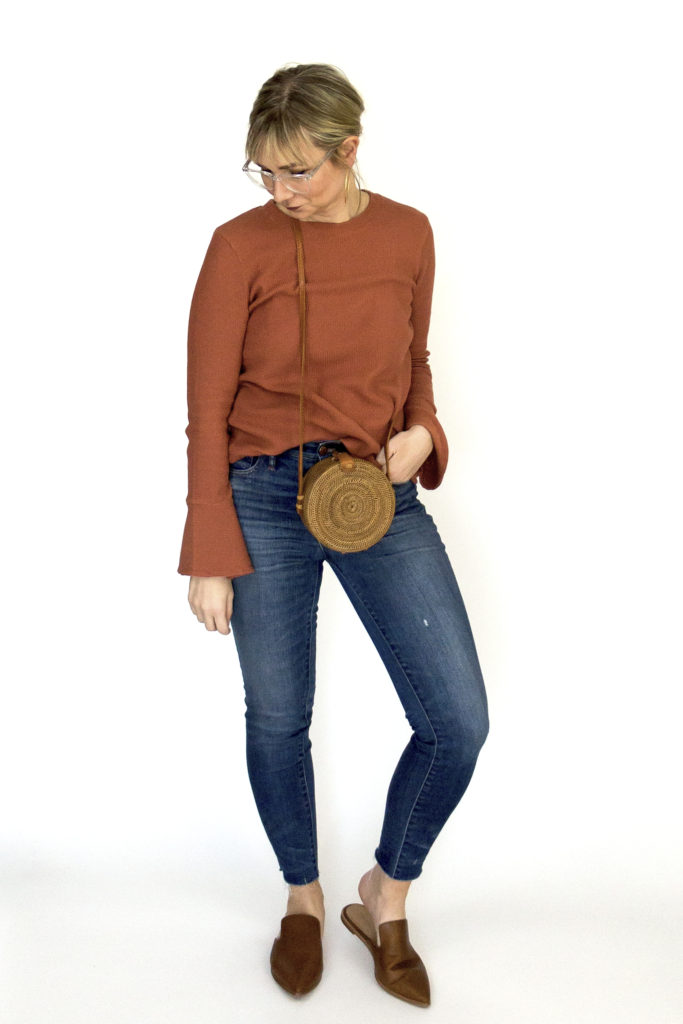 The weather is "warming" up you guys! It's supposed to be a high of 47 next week and I already have my piña colada mix ready to go…
kidding!
But for real though 47 is going to feel tropical after the winter we've had.
I'll actually be able to pull these mules out and give them a real life test run… can't wait!
I've been wanting to talk about one of my thrifting strategies with you guys for awhile now, and this outfit is the perfect time to do it.
I'm going to share how I thrift current clothing pieces!
I'll be real honest with you:
I love Madewell. I love the vibe, I love the color selections, and I love the fit.
I'm not necessarily against shopping directly from them, but I definitely prefer to thrift my clothing (because it's more affordable and sustainable) so what do I do?
When I know that I'm wanting to refresh my wardrobe with a few on-trend pieces, I will get on my favorite stores' websites and have a poke around at what's new in. If something catches my eye, I head over to eBay and create a saved search for that item (after you type in a search at the top of the page there is a heart you can click that says "save this search").
By doing that, I get notifications if it becomes available in my size.
Sometimes those pieces never do become available, and sometimes they do!
This capsule I had a lot of luck with that strategy… yay!
Have you guys ever done this? Has it worked out for you? Or do you have any other good tips for thrifting current pieces?
---
Outfit Details:
---
P.S. If you like the outfit I shared today, would you consider sharing it on Pinterest? Just over over any of the images and click the "pin it" buttons. Thanks so much!
Until next time,