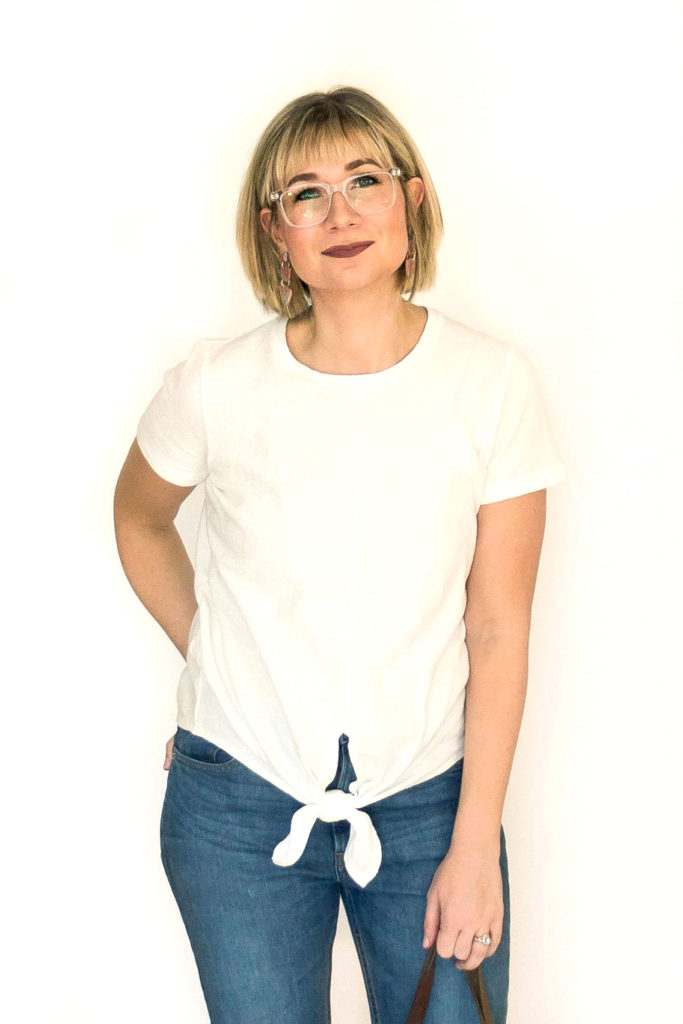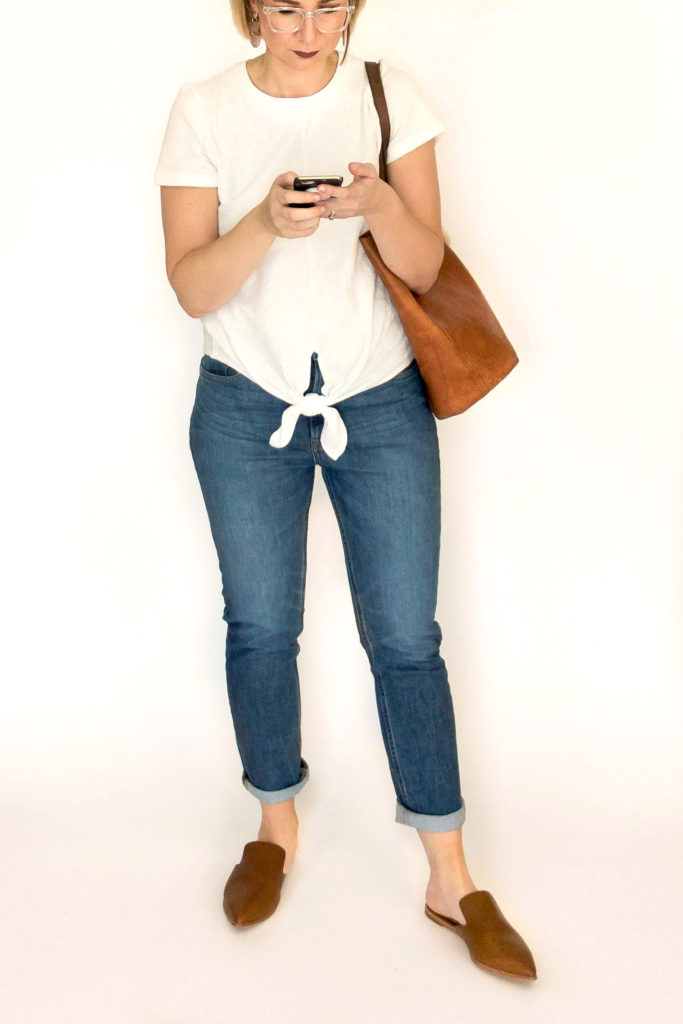 Confession time:
I used self tanner before I took these photos for my spring capsule. I also painted my nails.
And you know why?
Because I wanted to!
I used to have an internal struggle with myself over beauty routines such as these… I call it my beauty conundrum:
"Do they make me vain?" But why do I feel the need to enhance things in that way?" "Why do I wear makeup?" "Why do I feel the need to whiten my teeth?", etc. etc.
I'm not kidding when I say that it was a huge burden for me. I wrestled with these thoughts.
And you know why? Because I like doing those things!
So I liked them, but I felt like I shouldn't.
And it only got worse when I started pursuing a more minimalist lifestyle. I thought that if I was truly a minimalist then I for sure shouldn't be interested in all of those things.
But, along with all of the other areas I've grown in the last couple of years, this has been an area of growth for me too.
One day I woke up, and all of a sudden it wasn't a struggle anymore!
I can't really explain it other than saying something just clicked for me:
I decided I was going to wear makeup when I felt like it. If I didn't feel like it, I wasn't going to wear it. If I felt like doing self tanner, or doing my nails I was going to. If I didn't, I wasn't.
Seems so basic right?
But I just came to the conclusion that I was going to do it for me, or I wasn't going to do it at all. My motivation to do those things had to come from an internal desire and not from an external pressure to either do them or not.
I haven't really looked back. I feel so much peace with that decision!
And you know what? Yesterday, I wore a full face of makeup including contour. Today? I'm bare faced and loving it.
---
Outfit Details:
---
P.S. If you like the outfit I shared today, would you consider sharing it on Pinterest? Just over over any of the images and click the "pin it" buttons. Thanks so much!
Until next time,