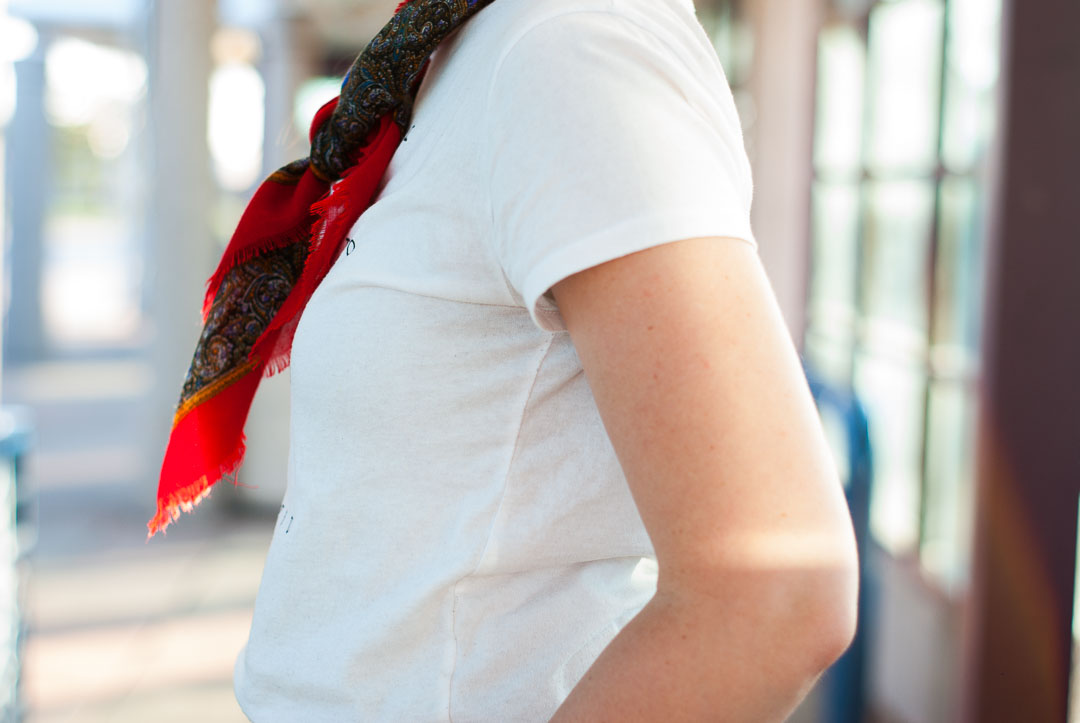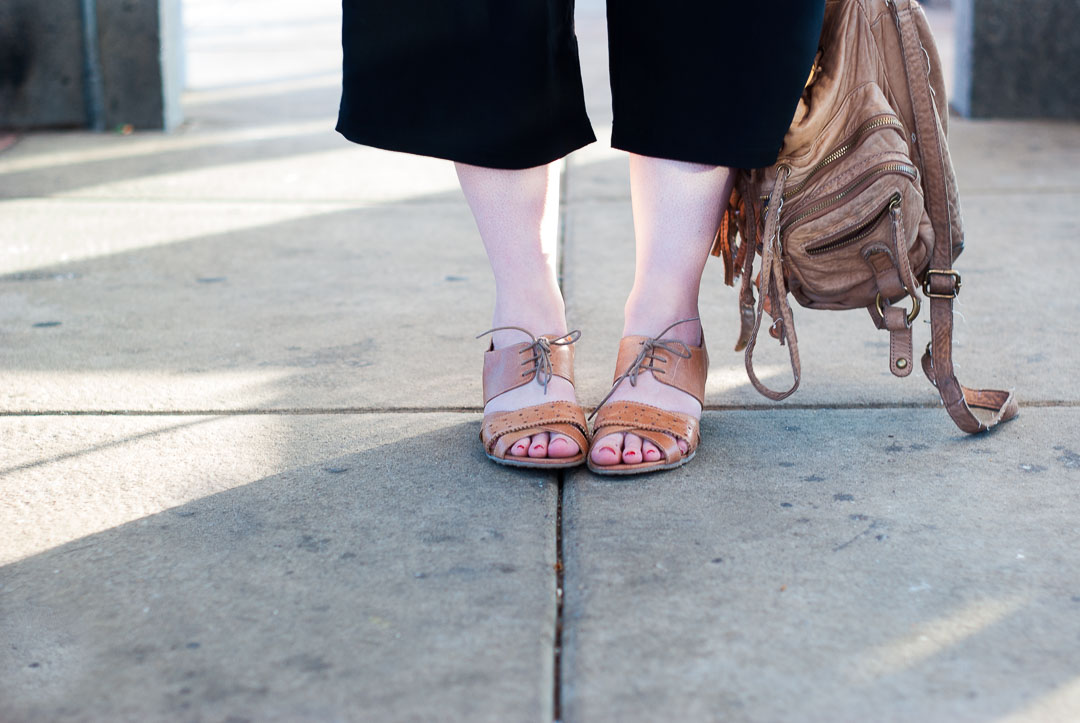 I'm pretty sure that this summer's capsule was a precursor to my decision to not shop for a year.
I was craving simplicity in my life even then when I chose a capsule full of easy separates.
And I haven't regretted it.
But easy separates doesn't have to equate to boring!
I love pieces like this tee and these pants… they're basic and easy, but they bring a little pizzazz to my wardrobe.
Why?
Because of the graphics on my tee and the silhouette of the pants.
They're basic… but they're not.
I'm realizing more and more how important it is to have a wardrobe that does double duty.
It makes an outfit as easy as this, look instantly pulled together.
Do you have pieces like this in your wardrobe? Pieces that go the distance for you? Let me know in the comments below!
Outfit Details
Red Scarf: Thrifted. Vintage Option via Etsy.
White Graphic Tee: Old Zara. Ethical Option
Black Pants: c/o Only Child (unfortunately they are sold out at the moment). Other Option.
Purse: Old Anthropologie. Ethical Option
Heels: Vintage. Similar Ethical Option