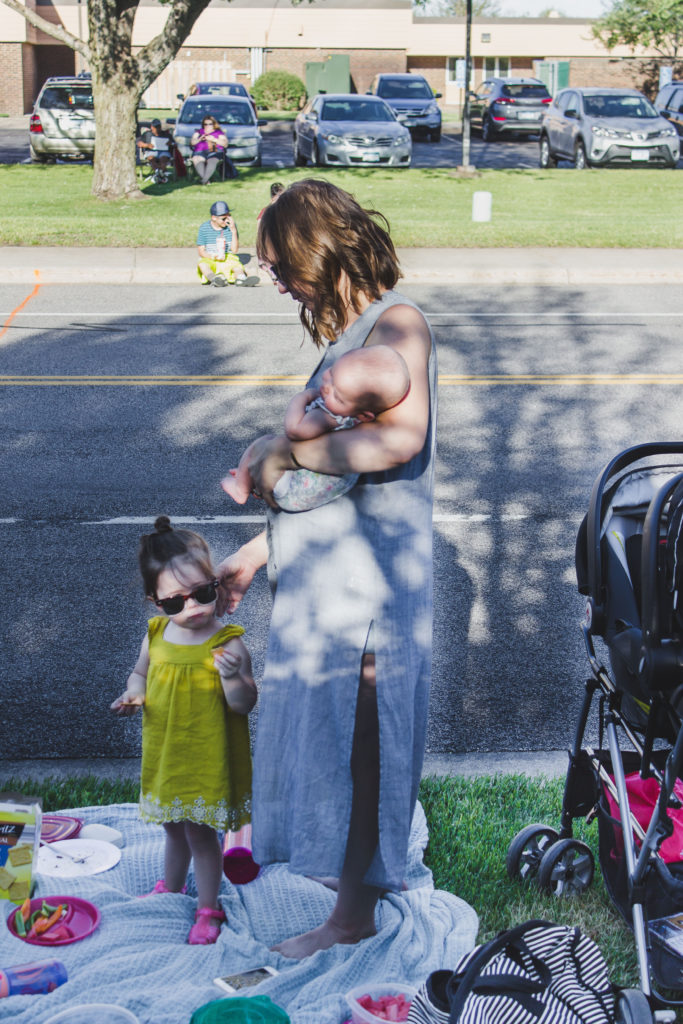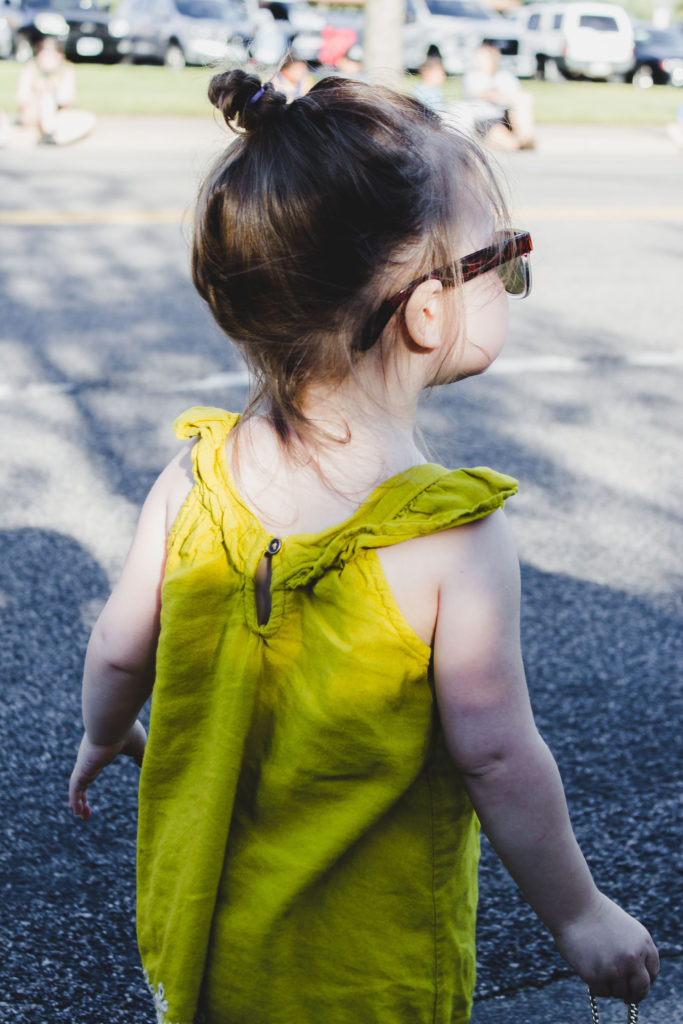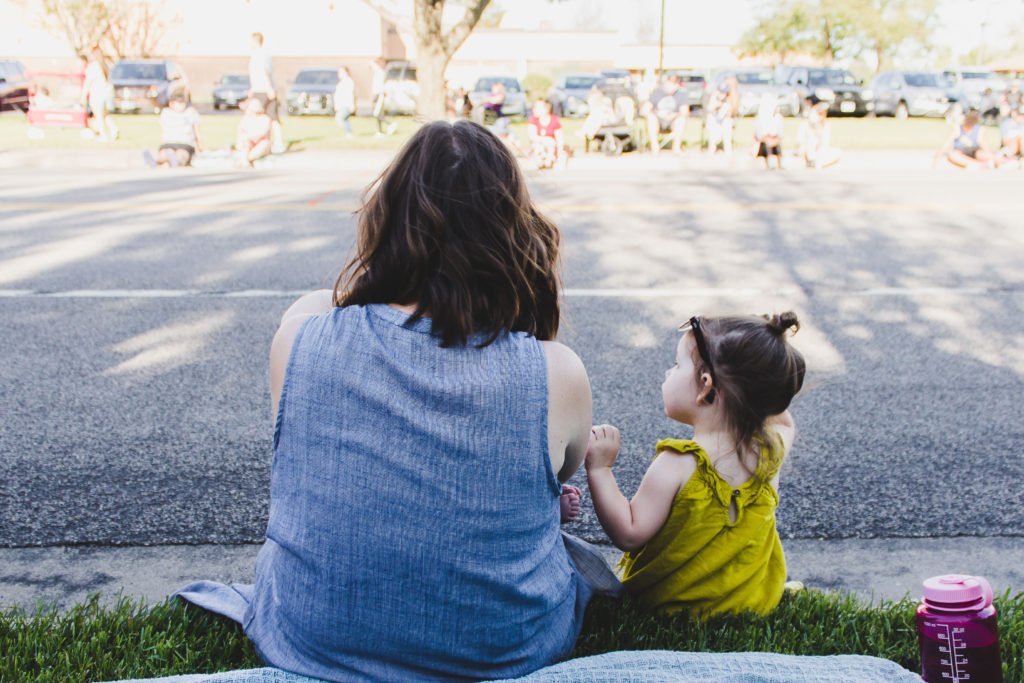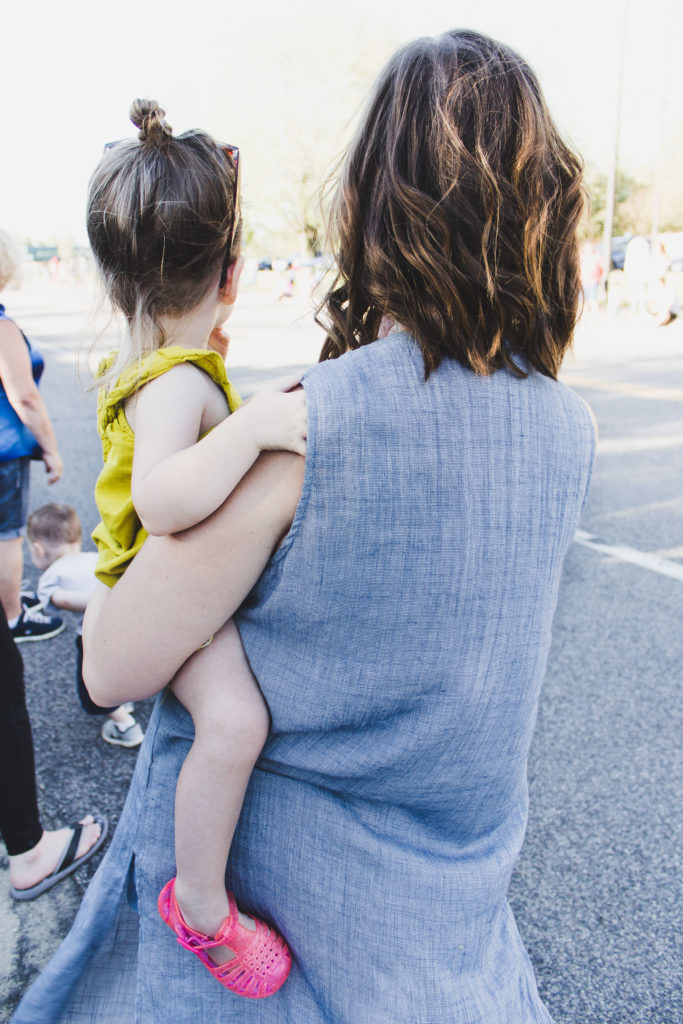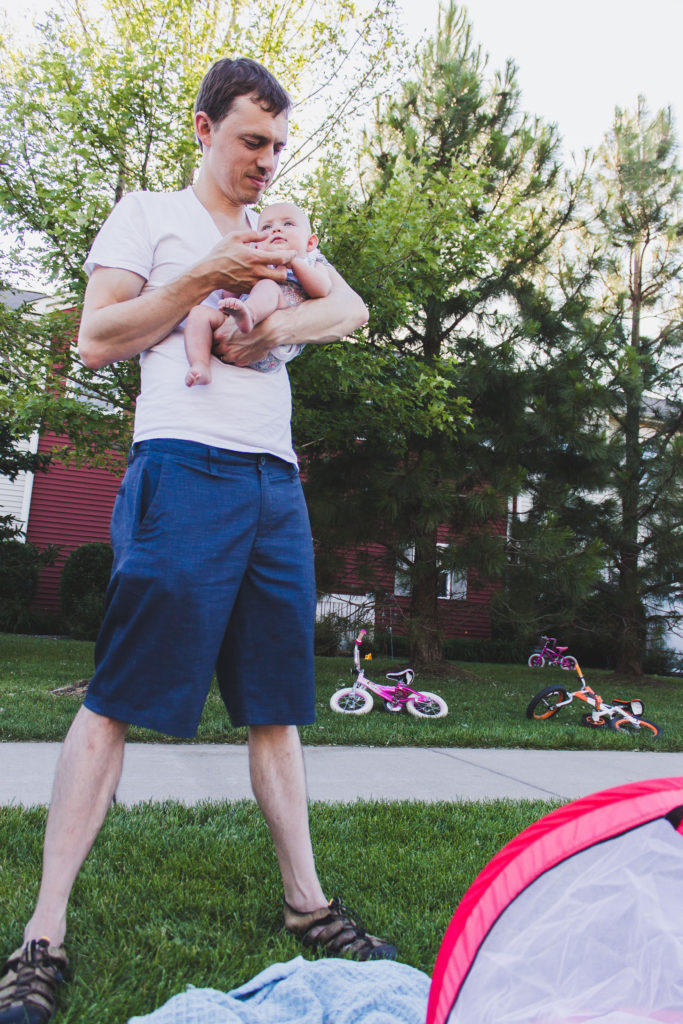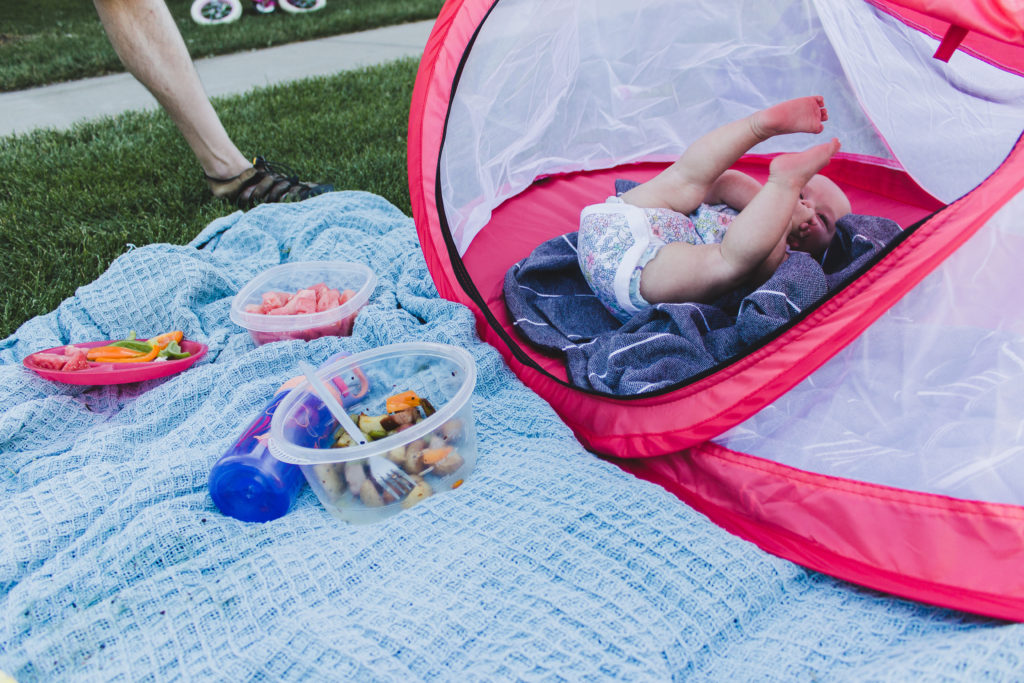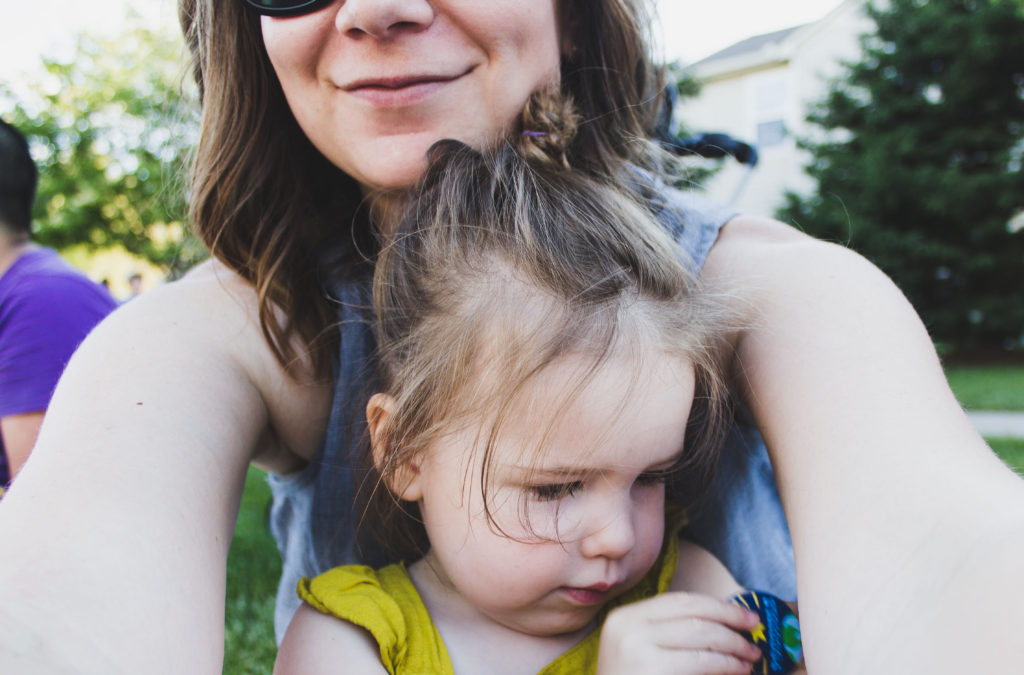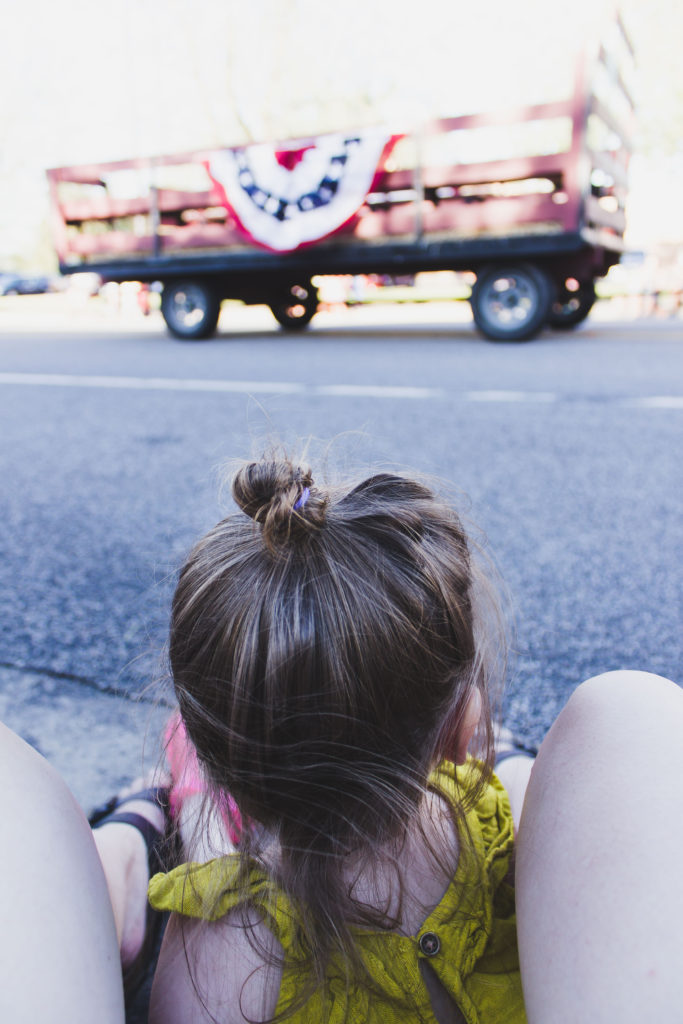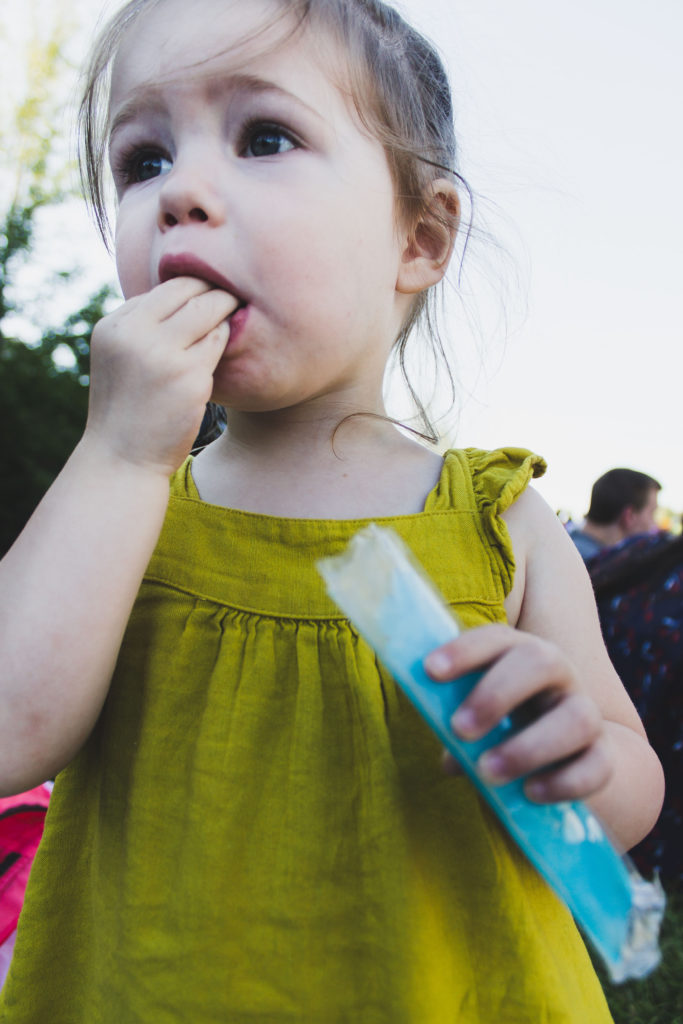 This was supposed to be a post about our summer bucket list and then…
I realized what my life is right now and decided I didn't need the pressure of a bucket list.
#thatsmytruth
We honestly don't do much of anything anymore.
Before the twins were born I was out of the house all of the time with Kit.
Grocery shopping, zoo, parks, the mall, everything and anything.
I honestly think part of the reason we got out and did so much is that I was afraid of getting bored as a stay at home mom. I figured it we stayed constantly busy I wouldn't have to confront that fear.
But then the twins came.
And suddenly the idea of leaving the house became instantly so overwhelming that we've stayed pretty home bound since they came.
Maybe it's because I've been so busy taking care of three little ones, but you know what?
I haven't felt bored at all!
In fact, it's been so fun to see Kit thriving in her play and becoming more and more able to entertain herself.
Before the girls came she needed to be entertained all of the time and now she's so content playing on her own.
And yes, I'm sure some of that is her getting older, but I also think it's because being home more means she's forced to problem solve when she's bored.
I guess what I'm trying to say is that I've been super happy being unstructured and "unproductive" and I never thought that would be the case.
I'm learning that boredom is good for Kit and the lack of activity is a recipe for contentment.
And for the first time in this motherhood journey, I feel 100% content in this role I'm blessed to be in.
Do you guys feel the same way? Or do you find your kids do better with a lot of activity? Sometimes I worry that Kit is missing out because we're not involved in a whole lot, do you guys feel the same way? Let me know in the comments below!
Until next time,
Outfit Details:
Shirt Dress: Old Mystree via Garmentory. Similar USA Made. Vintage Option (only one available)
Shorts: Thrifted. Similar in Chambray.
Sandals: Birkenstock.
Sunglasses: Warby Parker.
Kit's Dress: Old Navy
Tent for the twins: Amazon