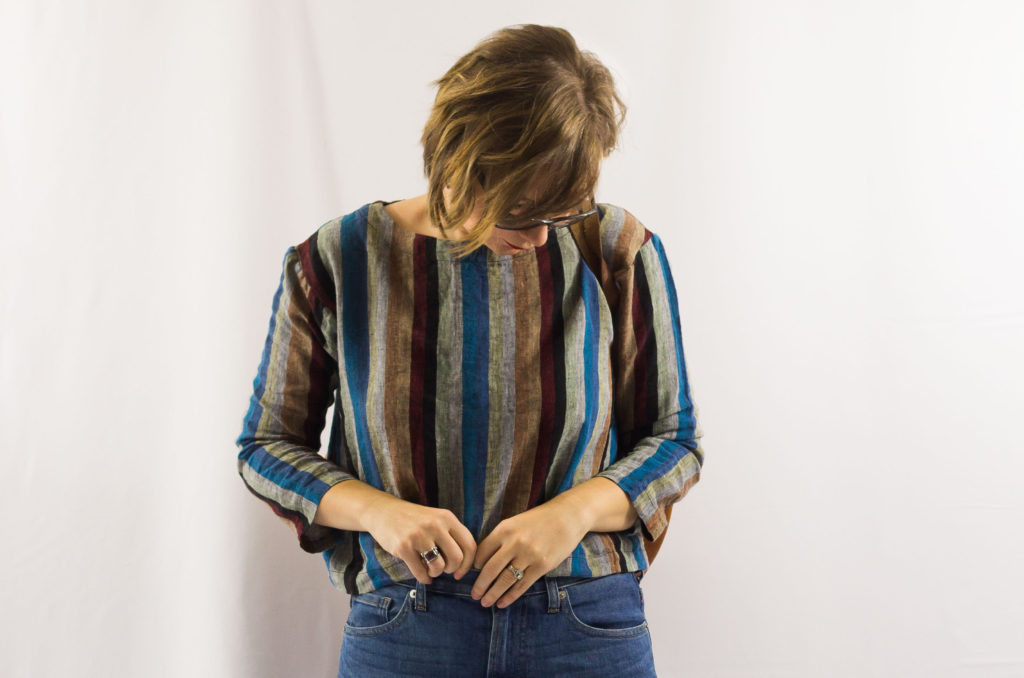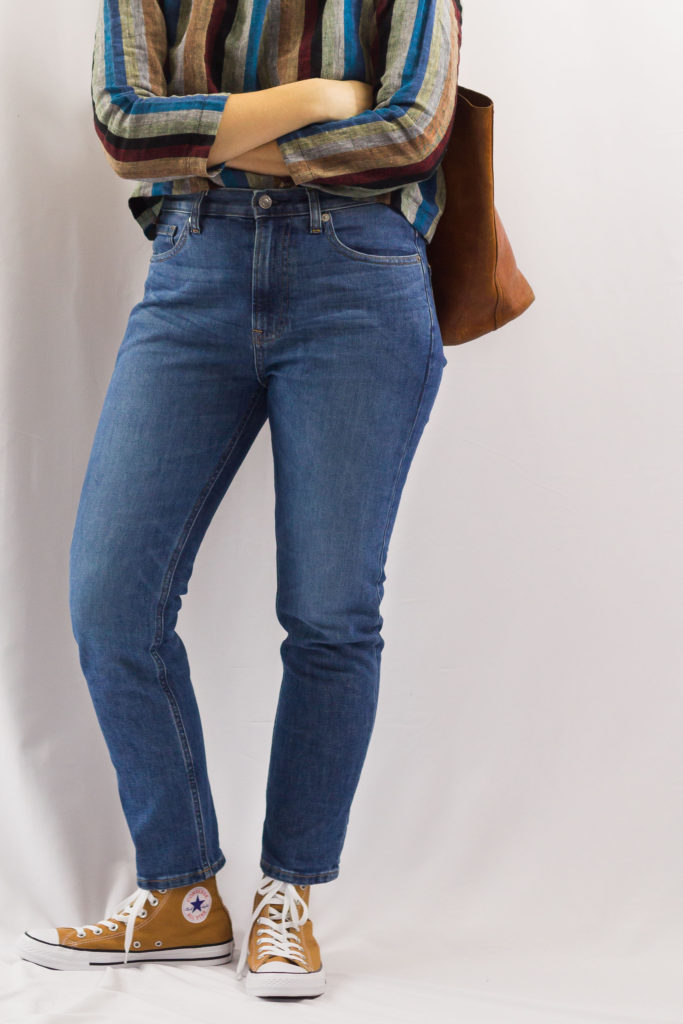 I'm going to use this space to wallow for a bit okay guys?
Because if I can't do it here, then where else can I do it??
I'm sick again you guys. Last week I spent Monday and Tuesday with the stomach flu. Then this past Monday night I woke up in the middle of the night with the worst head cold.
Why God why?!
This is exactly why every year around this time I start to just hate winter.
I mean, don't get me wrong, I love the slouchy sweater, jeans, and scarf part of winter, but…
everything else can just go to you know where.
Sigh.
Positivity Karin… positivity.
Hold on: let me get to my happy place…
Okay I'm there (and no, I won't tell you what my happy place is).
So due to my distaste of the weather at the moment, I'm dressing slightly weather inappropriate with my stripes and boyfriend jeans.
My love for this top (and brand) just continues to grow every time I wear it. Going into spring, if you're wanting to invest in some small maker pieces, I can't say enough good things about Sugar Candy Mountain, and you should definitely check them out.
Now excuse me while I go wait for David to make me some soup (I may be waiting for awhile)…
---
Outfit Details:
Statement top Sugar Candy Mountain c/o: sold out | Same top in different print | Similar Option
Statement Shoe: Converse | Ethical Option (these are men sizes FYI)
---
Until next time,