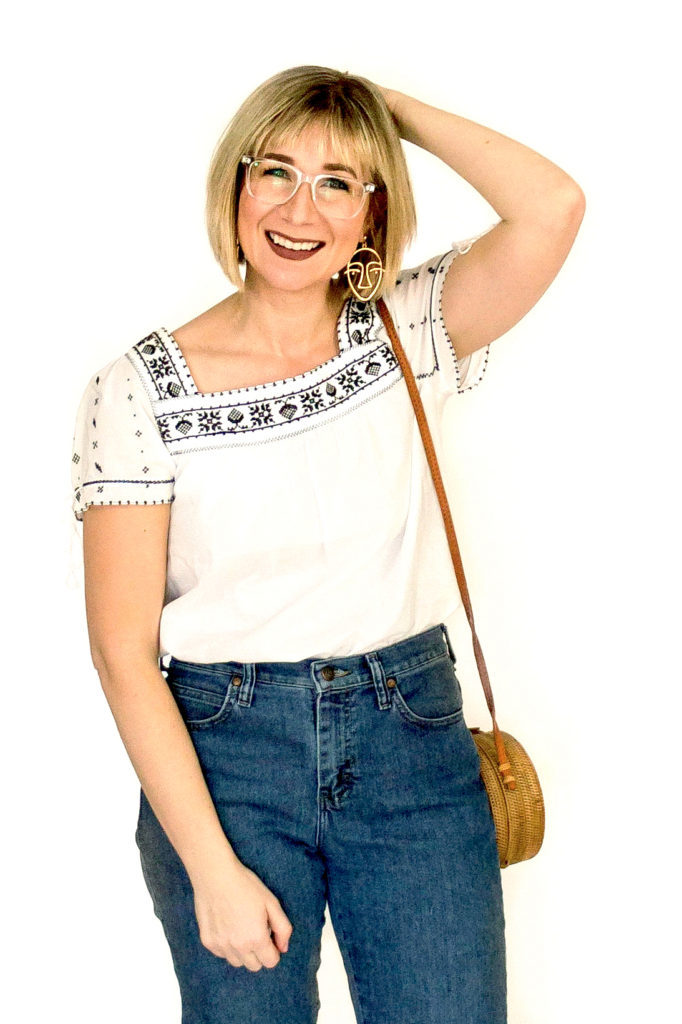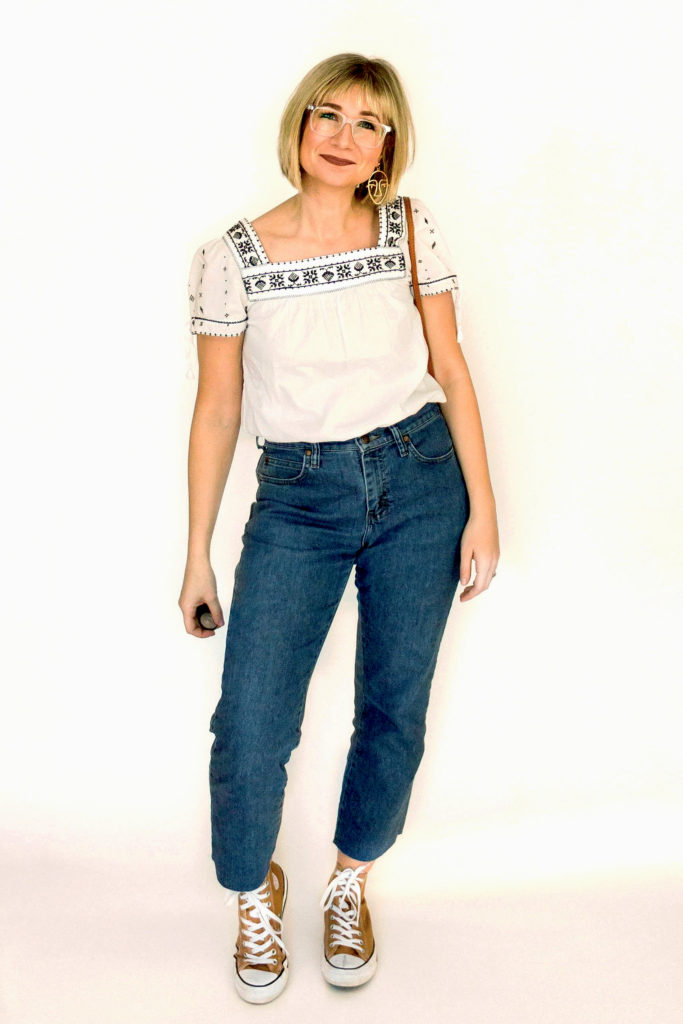 Last self care challenge (this has been fun!):
Move your body.
I don't care what you do, find some way to fit in a bit of exercise.
And I'm not saying go out and do a HIIT workout or Cross Fit (unless that's your thing!).
If you're working a desk job, stand up real quick and do some calf raises (or squats if you have a private office).
If you're a stay at home mom, do some arm circles while you wait for dinner to cook.
Take your kids on a walk, or go for a walk on your lunch break.
In the car, do some kegels (yes, I went there), and ab clenches.
Just do something. Be intentional with your health. Pour into yourself so you can pour into others.
Let's not forget that the crux of self care is other people. We don't practice self care because we're selfish or narcissistic. We do it because it allows us to be the refreshment that our loved ones need.
Thanks for following along friends! I'll see you tomorrow with a half way check in for my spring 10×10.
---
Outfit Details:
Earrings: Thrifted | One pair available here
---
P.S. If you like the outfit I shared today, would you consider sharing it on Pinterest? Just over over any of the images and click the "pin it" buttons. Thanks so much!
Until next time,