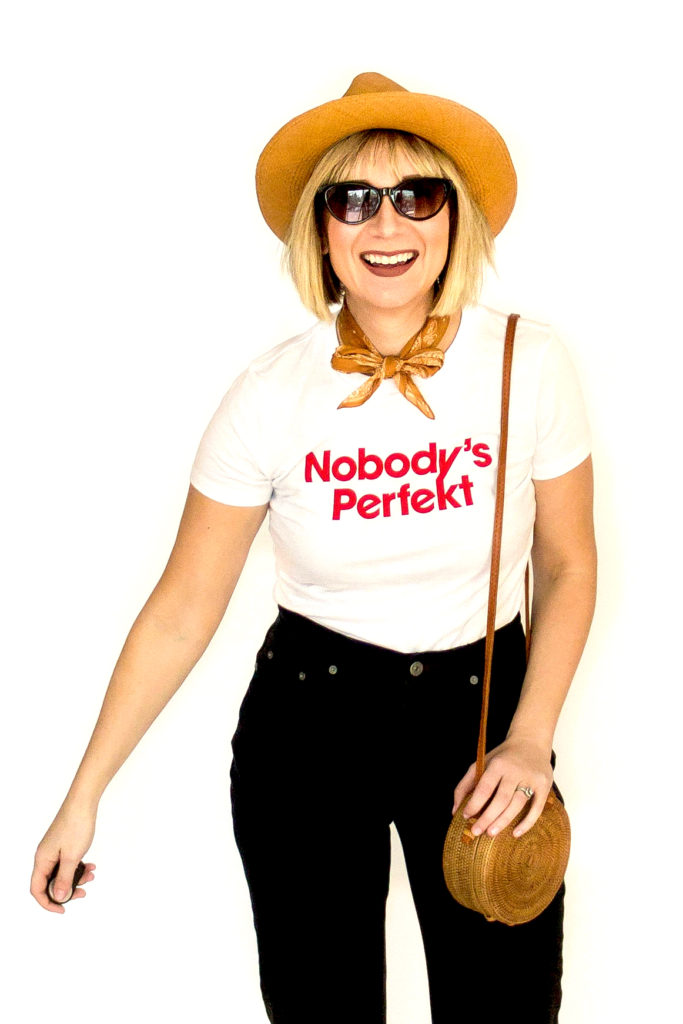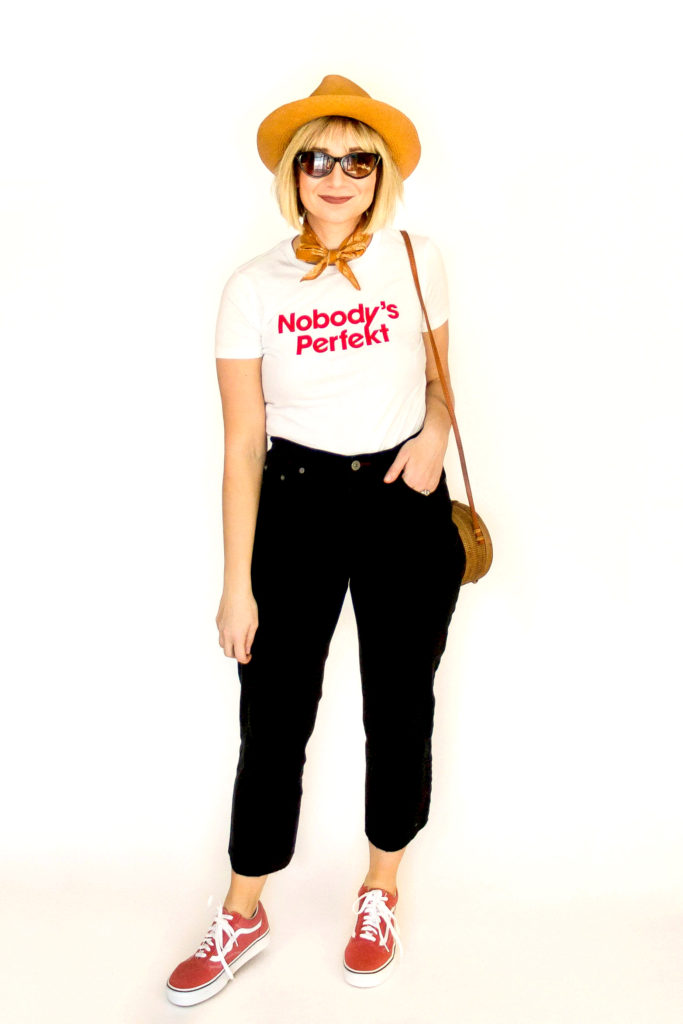 Today's self care challenge assignment:
Take a shower. Or if you truly don't have time, put some dry shampoo/corn starch in your hair and wash your face. If you're feeling extra daring, put some mascara or chapstick on. And if showers are no big thing for you, take a bath.
It's amazing what slips (like basic personal hygiene) when we are so focused on what is external to us.
And I get it (trust me), sometimes we have to be focused on the external, but if we're not also focused on the internal we won't ever truly be what we need to be for the people around us (i.e. we're not doing them any favors).
---
Outfit Details:
Black Vintage Jeans: Vintage! | Similar vintage pair | Similar Everlane Option
Sunglasses: thrifted | Similar
---
P.S. If you like the outfit I shared today, would you consider sharing it on Pinterest? Just over over any of the images and click the "pin it" buttons. Thanks so much!
Until next time,