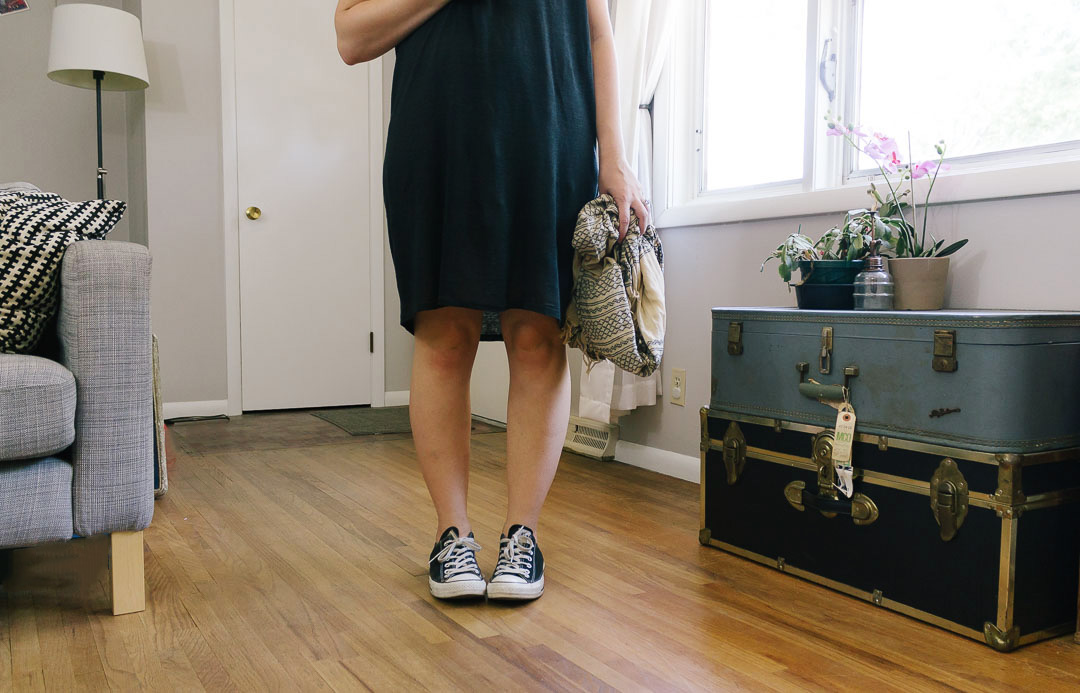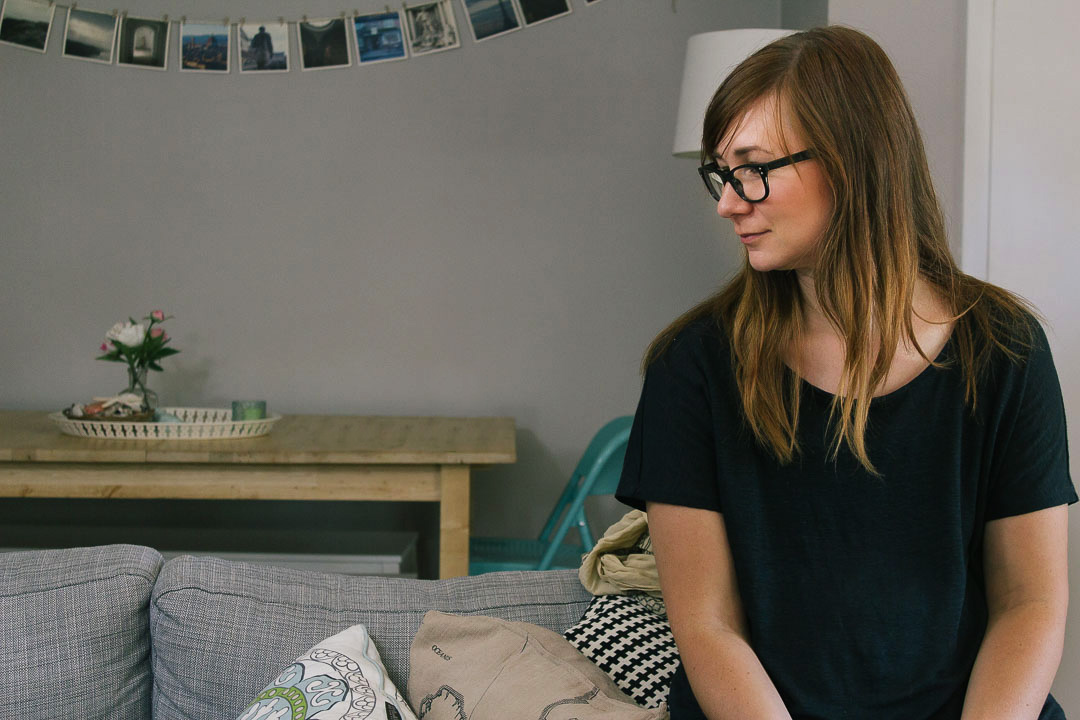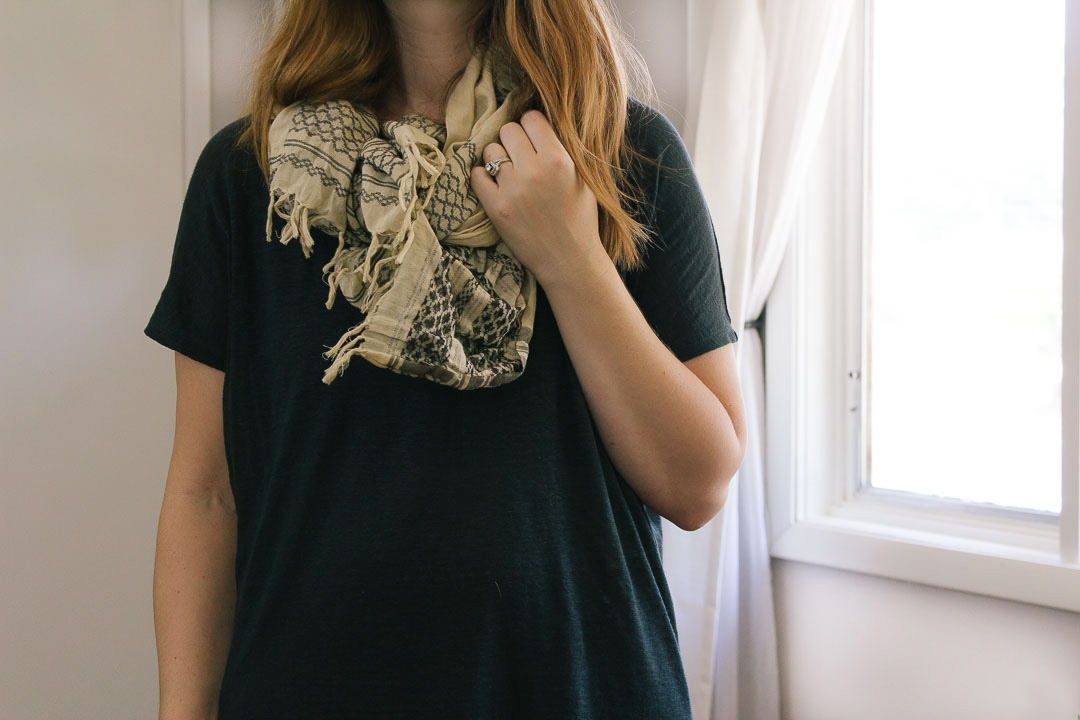 When it comes to ethical fashion, Everlane is, by far, one of the most accessible brands.
Not only are they transparent about their practices, they also have a fairly universal aesthetic.
Plus, the price point of their clothing will appeal to most people.
I've been a big fan for quite a few years, but it wasn't until this past spring that I finally picked up a few pieces.
I replaced a worn out gray tank top with their Ryan tank, which I've loved (read the review here).
I also wanted a more casual lbd to wear for every day, so I picked up their linen version.
Everlane is mostly available online, though they do offer free shipping on 2+ items. I know that it's hard to order something without trying it on, so with that in mind, I thought I would do a review for you guys today.
For your reference, I am 5'5″ and typically wear a size 6 or S/M. I purchased this dress in a size small. I had read that Everlane clothing runs on the large side, and so far I've found that to be true.
The Pros:
I love the fit of this dress. It has a wonderful drape to it, without it looking shapeless. I love the length of the dress and the fact that it's not super low cut. Which leads me to…
It has wonderful versatility. I have been able to dress it up and wear it as a swimsuit cover up, which is exactly what my current stage of life requires.
The material is super soft and comfortable (though also, somehow, very sturdy) and seems to only get better with each washing. With care, I imagine this dress will be with me for quite a while.
The Cons:
It will shrink on you if you put it through the dryer (duh). This is actually my second dress because the first one accidentally got thrown in with my regular laundry. Oops! My suggestion: either hand wash it or wash it on the delicate cycle and then line dry it.
It is a bit see through. You definitely have to wear something underneath. I typically wear a pair of spandex cotton shorts underneath (which I would anyway, because, well, chafing) and that works great.
Overall, I really love this dress and think it was a great investment. Like I said above, with proper care, the quality of the dress will see it through many years of use.
Obviously, I won't be shopping from them for awhile, but as my basics wear out over the next few years, I'll definitely be turning to them for replacements.
Have you tried Everlane? What do you think about their clothing? Let me know in the comments below!
Outfit Details:
Dress: Everlane
Scarf: Old Madewell. Similar Ethical Option
Shoes: Thrifted Converse. Ethical Option
Purse: HOLM
Until next time,