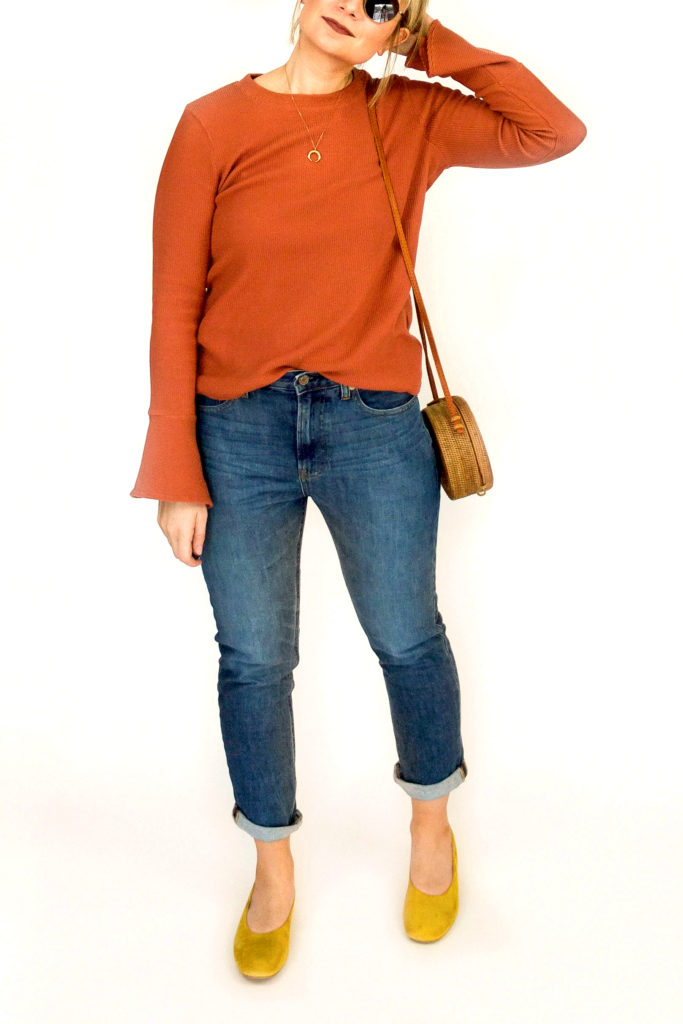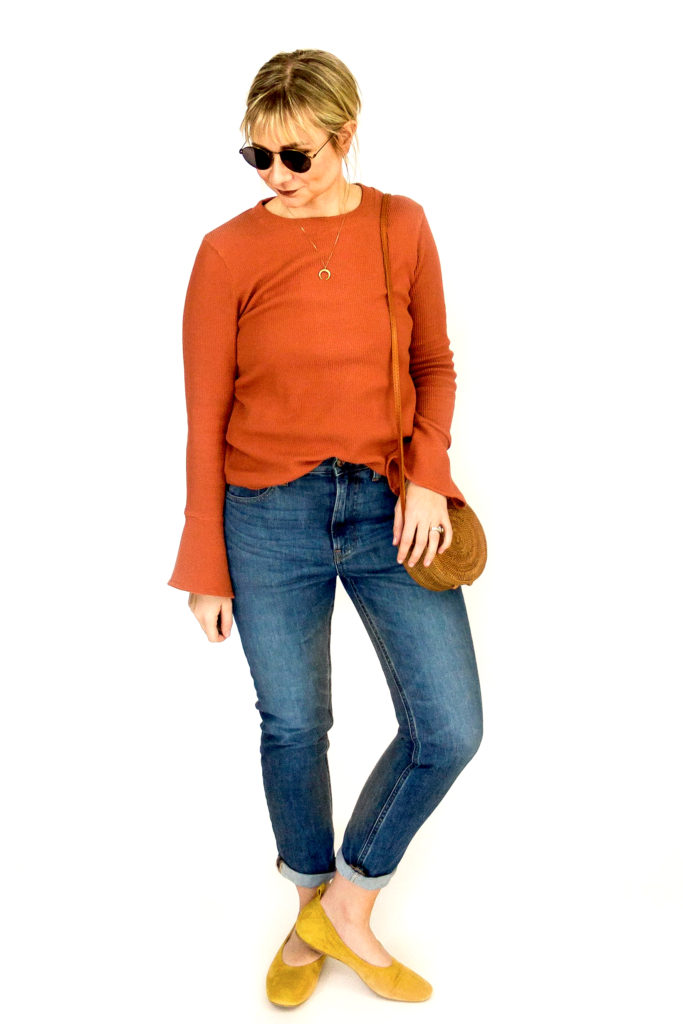 I mentioned this in last week's outfit roundup, but I think that I'm going to figure out how to remove the bell sleeves from this top.
I love this top overall (though sometimes I feel a little too trendy in it… does that make sense?), but the sleeves drive me crazy!
They are just a little too long, and they don't push up well, so they end up getting in the way of everything.
Not that long ago I would have just sold it because I had an issue with it, but I'm really trying to be better about re purposing clothing so it works for me.
My plan is to find a tutorial on how to stitch bell sleeves closed (or figure it out myself if I can't find one) because the overall structure of this top is really lovely. I love the color, and it's a nice thicker weight that I don't really have in any of my other long sleeve tops.
I think there is more to the idea of fast fashion than it being just about the places that are making cheap, affordable clothing.
It's also about a mindset that we, as the consumer, have about our clothing.
We're so quick to cycle through clothing if it doesn't work, and we rarely ask ourselves how long term an item is before adding it to our closets. There is this constant flow of clothing being passed through our closets…
even in the ethical fashion community.
My goal for 2018 is to figure out how to slow that flow down.
Yes, I have been in a time of needing to add because of post partum body changes, but as I'm nearing the end I'm ready to start figuring out how I can keep the clothes I currently have in my closet for as long as possible.
I've got my little pile of mending in my room, and I'm excited to give life to some clothes that haven't been working for me in their current state.
So what about you? Do you do a lot of mending? Anyone have ideas for how I can stitch up the bell sleeve?
---
Outfit details:
Shoes: Everlane (no longer available in this color) | Similar
---
Until next time,