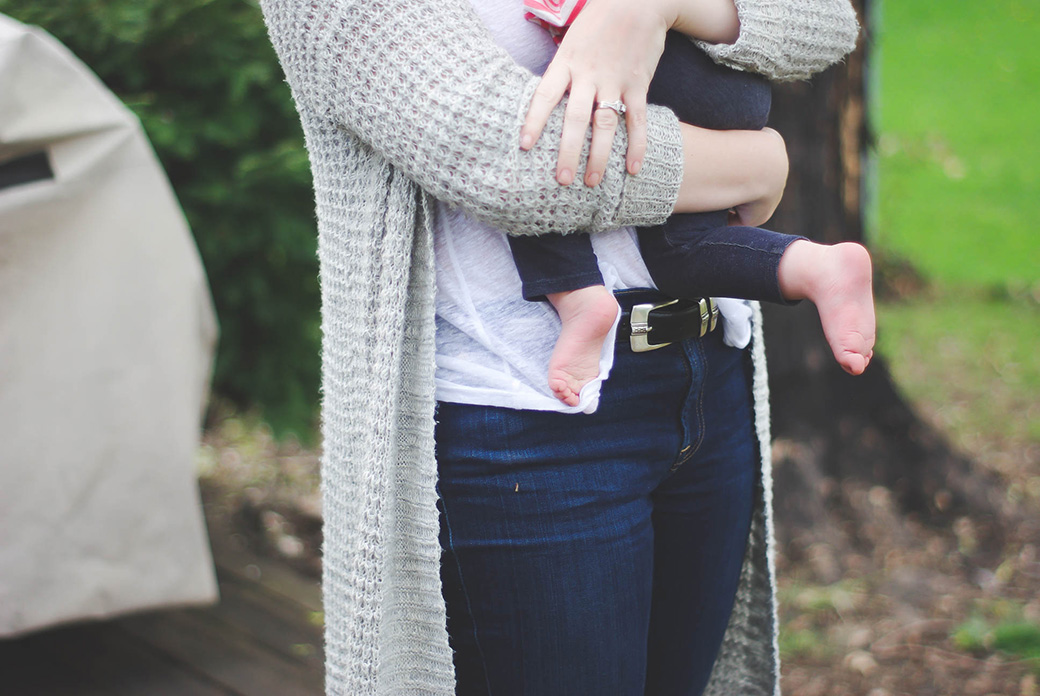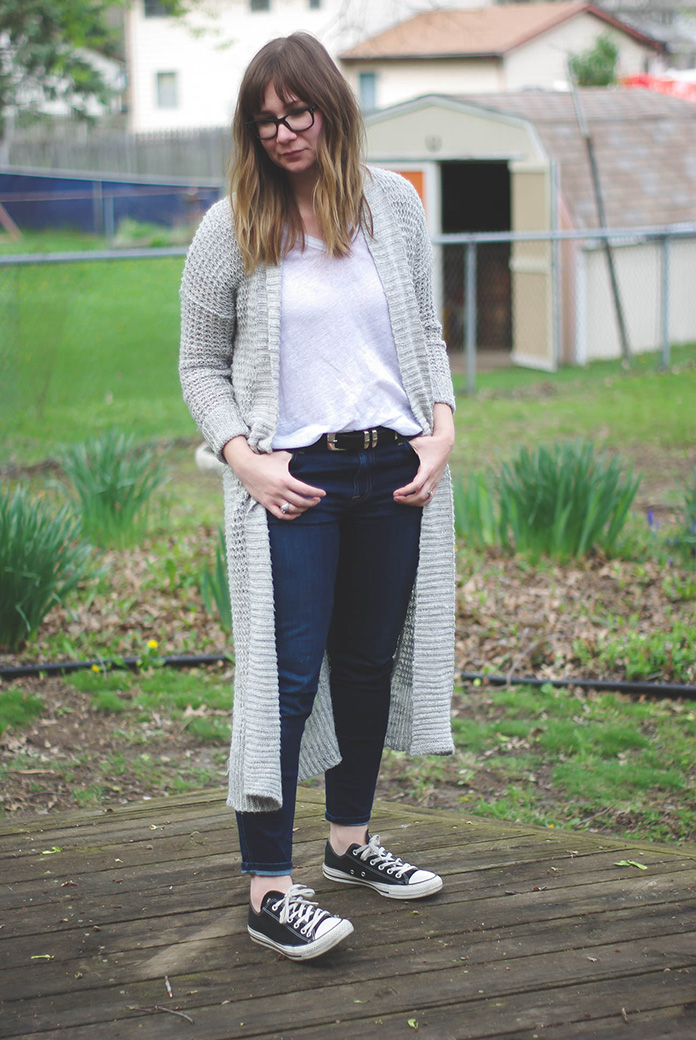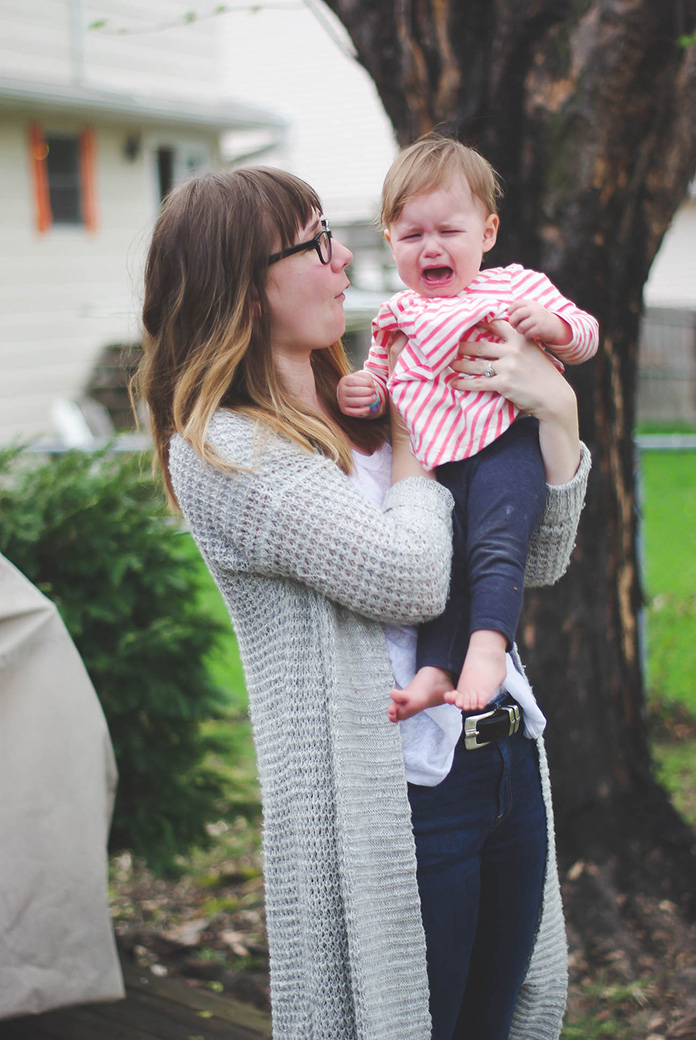 The worst thing in the world is when you want to be playing, but mom makes you stop to take a picture.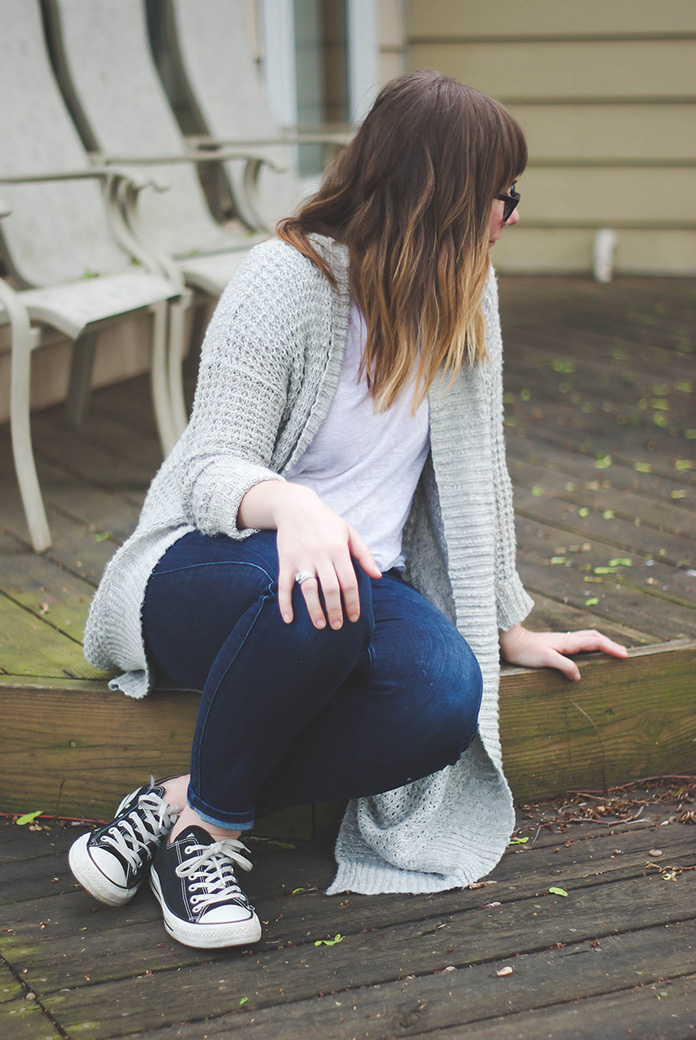 Wow. I have no idea where the last couple of weeks went. I really don't.
Between being gone for a week and a half (first in NYC and then to Iowa to visit my parents) and then both Kit and I getting sick, I feel as if we've been living in a bubble for two weeks.
We're starting to surface though and I actually had enough energy to take these pictures for you guys… even though I'm wearing little to no makeup and existing on day four hair.
BUT! High fives for baby steps!
If you follow me on Instagram then you will be well aware of the fact that I have been wearing this outfit nonstop for the last couple of weeks. It's easy, I know I like how I feel in it, and it's comfortable. Just what I needed in the midst of all that craziness!
Before I started doing my capsule wardrobe, I hated the idea of outfit repeating. I didn't like being seen in the same outfit and if I was going to wear something twice I made sure I always styled a piece differently. This was actually one of the main reasons I was a fashion over consumer… I always needed something new so I wasn't seen wearing something twice.
Even in the capsule wardrobe community I hear a lot of chatter around the idea of accessories: "Just build up your accessory collection and then you won't feel like you're always wearing the same outfit!"
But lately I've been wondering… what's so bad about outfit repeating?
I mean, when I've done it, I've never had a friend notice (or at least notice enough to comment on it).
So why is it such a taboo?
I honestly don't have an answer to that question, which leads me to the conclusion that it doesn't matter.
It doesn't matter friends.
So going forward I'm going to proudly wear the same outfit whenever I want. Because in this crazy world there are much bigger fish to fry.
So there you have it. I'm a proud outfit repeater. What about you?
Until next time,