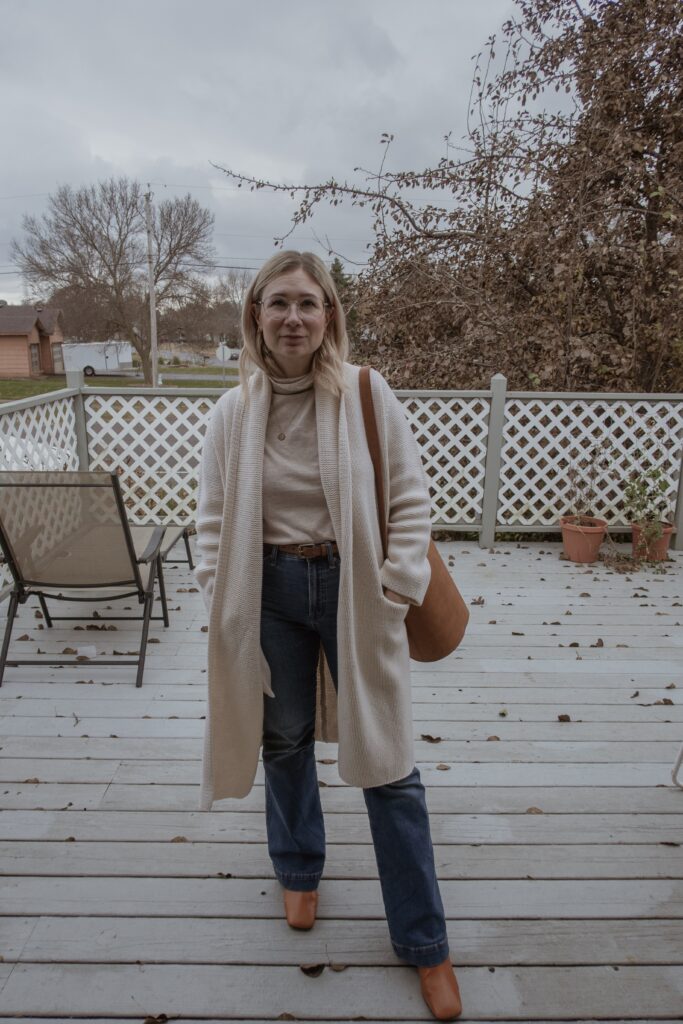 Happy Friday friends! We're at my in-laws This weekend, and I'm in full relaxation mode so I'm going to keep things brief today BUT I did want to do a little roundup of postpartum outfits I've worn over the last 6 weeks.

And speaking of the last six weeks, I just had my 6 week postpartum Dr. appointment and I am happy to say that the effort I put in to heal my diastasis recti over the last 6 weeks has worked (would you like me do a post about what I did?)! My abs are healed up and I'm excited to get back to my yoga practice. I've missed it!
But back to the outfits. As I mentioned in my fall look book from last week, I've tried to get back to "normal" dressing right away this time around. I just find it makes me feel better, and more like myself so the extra effort is worth it.
I know that may not be on everyone's agenda, but it's helped ME feel more normal.
I've also been more into a classic style when it comes to dressing. As I've worked on curating my closet more effectively, that particular style has really stood out.
I think my taste has always lent itself to a more dressed up way of dressing, but as I've gotten older I've just been more drawn to classic styles. So I'm leaning into that feeling… I just have to come to terms with the fact that I'll probably always be a little overdressed.
So now that I've effectively NOT kept this brief, I'll share my outfits with you. Next week I'll do a proper week of outfits where I chat about each outfit. This week I'll just (affiliate) link to everything below each image.
I hope you enjoy!
Until next time,
Karin