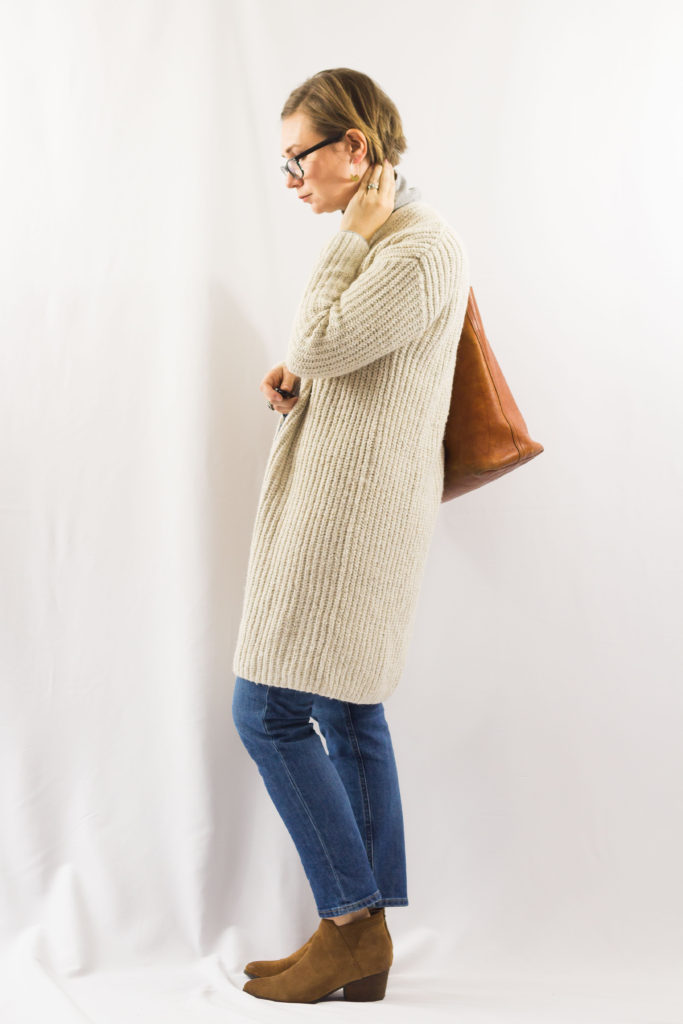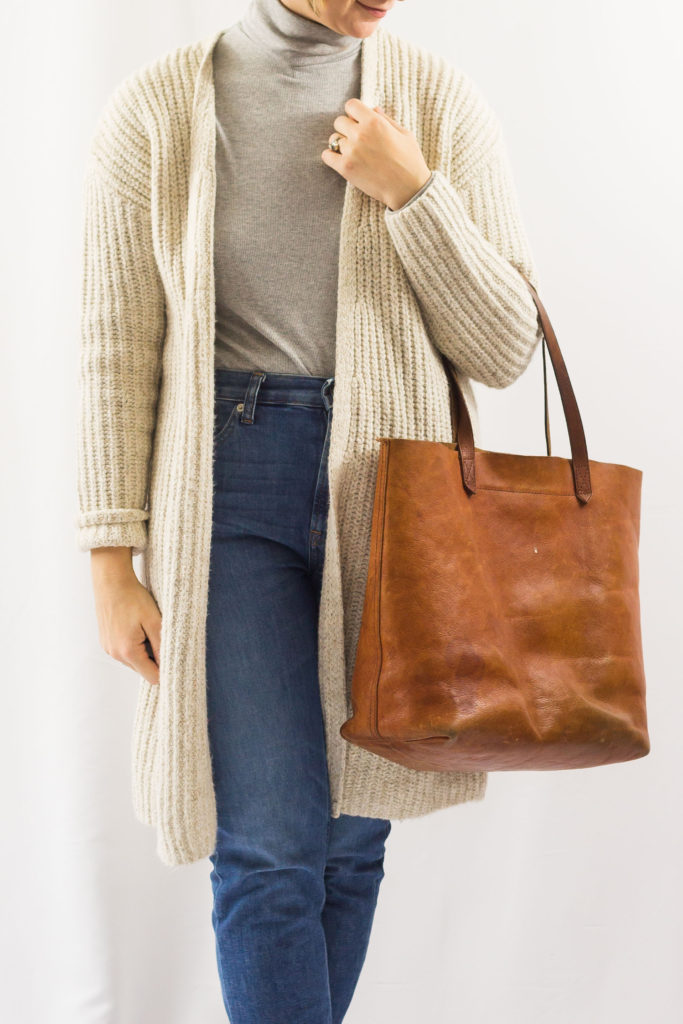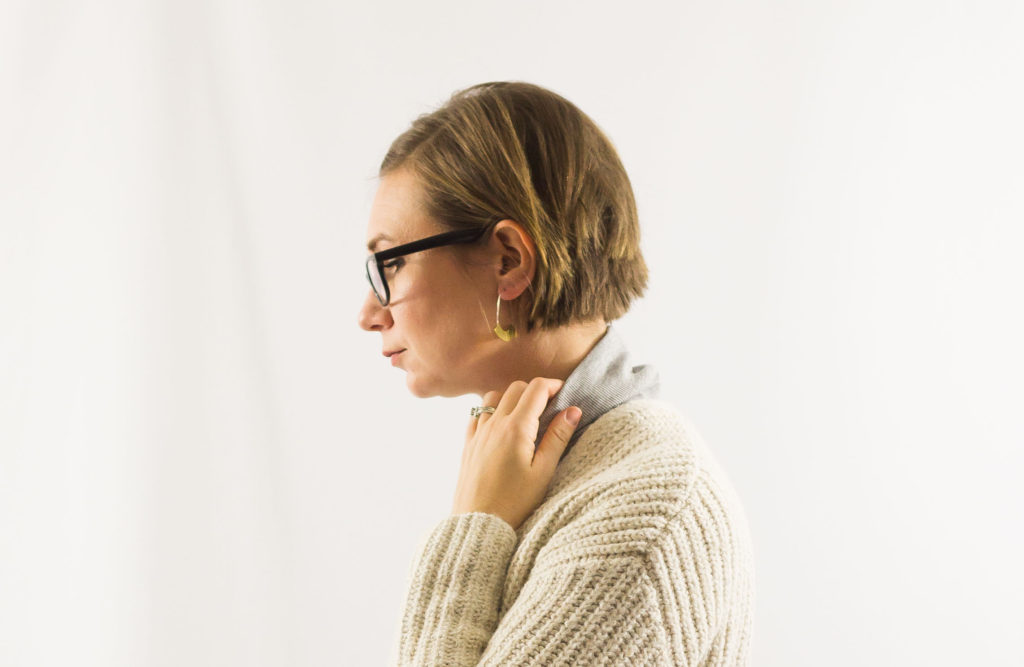 Happy day after Christmas! It was nice to have a day off yesterday to spend with family. We're at my parents house this year and it's been a special visit because my oldest sister was able to meet the twins for the first time.
I'm still in holiday recovery mode, but back to the grindstone as they say!
It's funny because I feel like I have a lot of "waiting for" pieces in this capsule wardrobe.
This sweater for example.
My cream cardigan that I loved and adored got ruined in the wash right after the twins were born.
It was tragic, I shed some tears, and then I kept it in my closet for six months because I couldn't let go of it.
I might get a little too attached to my clothing.
Even though I couldn't get rid of it, I did try to immediately replace it. But I just couldn't find anything that I really loved like I did that one.
During the Nordstrom half yearly sale, I picked up a cardigan and it was… meh. I kept it for a few weeks, but then I eventually sent it back because I wasn't 100% sold.
I finally settled on the cardigan I included in my fall capsule, but it was a bad decision because I knew right off the bat that it wasn't what I wanted. The color was way too dark, the button up didn't suit me, and it wasn't the right length. But I kept it because I wanted to fill that hole in my capsule.
Rookie mistake.
After wearing it for a few months, I fully realized my errors and ended up selling it.
I'm so glad to report to you that this story has a happy ending. I found this perfect cardigan a few weeks ago and it ticks off every box. Perfect length, perfect knit, perfect color.
Sometimes it's easy to give in to the itch to fill a hole immediately, but that's not always the best option. It's okay to do without for a little while.
I think we've been programmed by society to think that if we want something we should immediately fulfill that desire.
And yes, this cardigan was something I wanted, not something I needed.
But there is value in sitting, waiting, and making slow decisions (something to think about with all of these post Christmas sales).
What about you? Have you struggled with shotgun purchases when building your capsules?
---
Outfit details:
Turtleneck: Betina Lou c/o | Affordable Ethical Option 
Neutral Cardigan: Gap | Similar Ethical Option | Wear for a long time option
Ankle Boot: old Franco Sarto | Ethical Option | USA Made Option | Another Option | Affordable Option
Earrings: Claus c/o
---
To see my outfits in real life, visit me on Instagram!
My capsule in it's entirety can be found here
Until next time,