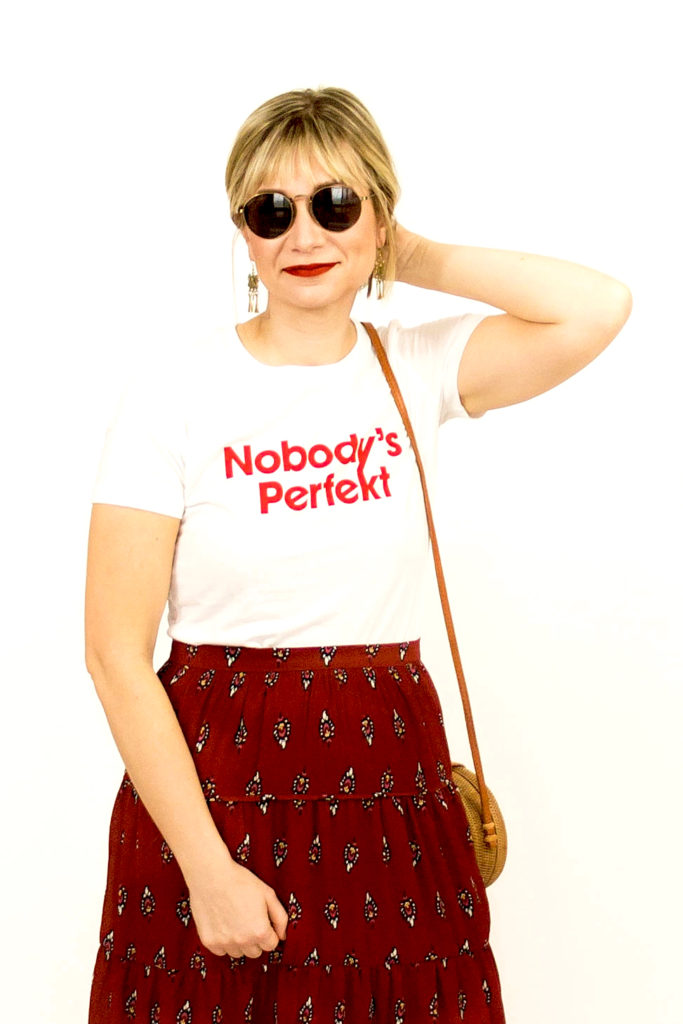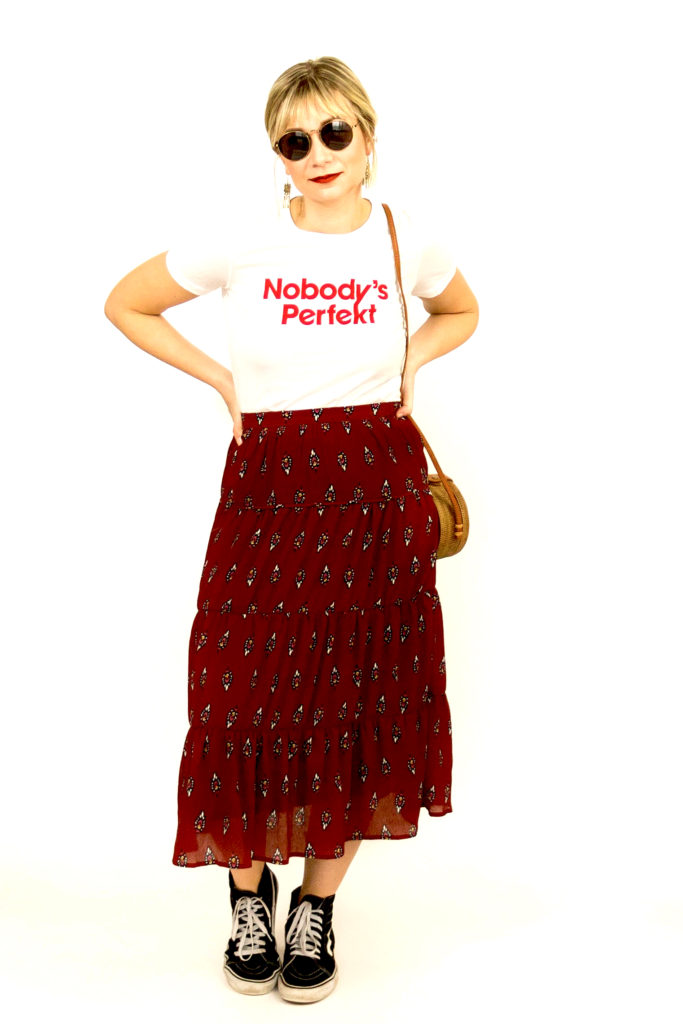 I really liked this skirt when I thrifted it for my spring capsule, and I still really do.
But after wearing it on a relatively warm day, I realized that the fabric is not so nice. It just isn't very breathable, and it actually makes me sweat pretty badly (TMI?).
Honestly I've never been super focused on what types of fabrics I'm adding to my wardrobe until just recently.
I am a pretty picky thrifter (i.e. I don't bring home everything just because it's affordable), but I never really considered that I should be picky about my fabrics as well.
This skirt is the perfect example… it looks cute, but it isn't made out of very nice fabric. And unfortunately, a lot of the pieces you find in thrift stores have a similar problem.
When the weather really warms up you'll probably notice a slight shift in the types of clothes that I have built my summer wardrobe with:
It's mostly vintage, and its mostly natural fibers (linen, cotton, etc.)…
because I'm realizing that the types of fabric I'm putting on my body is just as important as the style. Especially if I want my wardrobe to last a long time, which I do.
So I guess what I'm saying is: no matter how you are obtaining your clothing: pay attention to the fabric.
---
Outfit Details:
---
P.S. If you like the outfit I shared today, would you consider sharing it on Pinterest? Just over over any of the images and click the "pin it" buttons. Thanks so much!
Until next time,