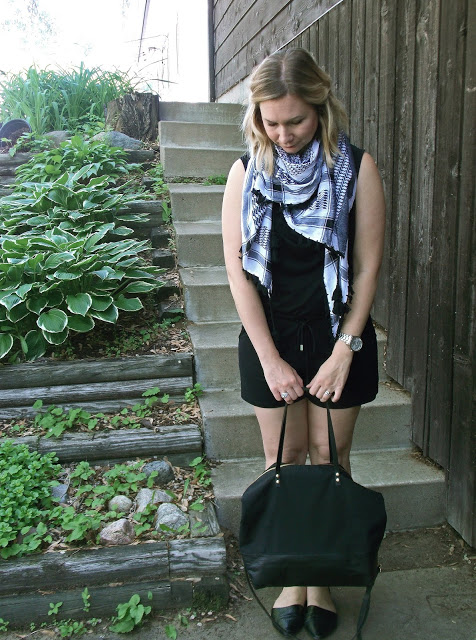 Black Romper, Scarf: Old J.Crew. Similar, Purse, Flats, Watch: Old American Eagle. Similar.
This romper is probably the trendiest item in my capsule.  To be honest, I wasn't all about the whole romper trend because, well, I'm not in my twenties anymore and most of the rompers were a tad bit too short for me.  However, the length of this one is perfect and it's made with a super forgiving jersey material.  Done and done.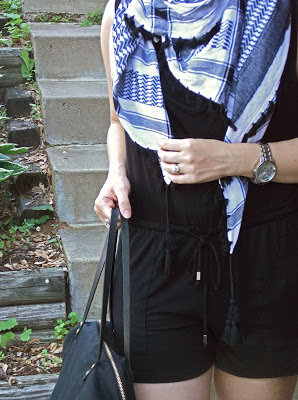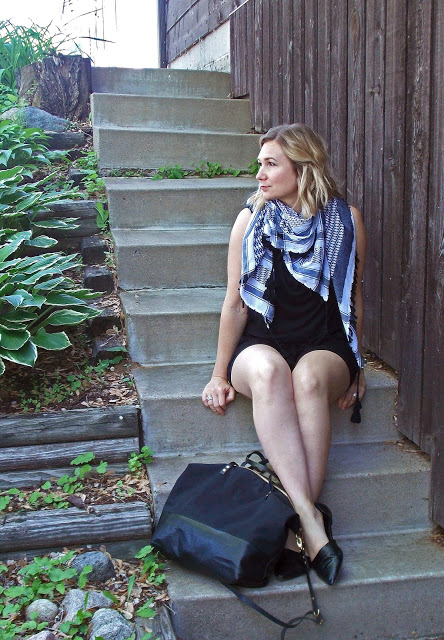 One thing that I've been thinking about as I've been carrying out the capsule concept is that it is extremely freeing to not be a "prisoner" of trends.  Before doing this I always felt like I was perpetually one step behind what was trendy.  It was actually pretty exhausting.  Putting this capsule together and being forced to take a break from shopping has forced me to be content with not being totally "on trend."  But it also has made me realize that I don't necessarily need, or want, to be the most fashionable person in the room.  I'm realizing that I'm content just having my own personal style that works for me. Do you ever feel the same way?
Until next time,