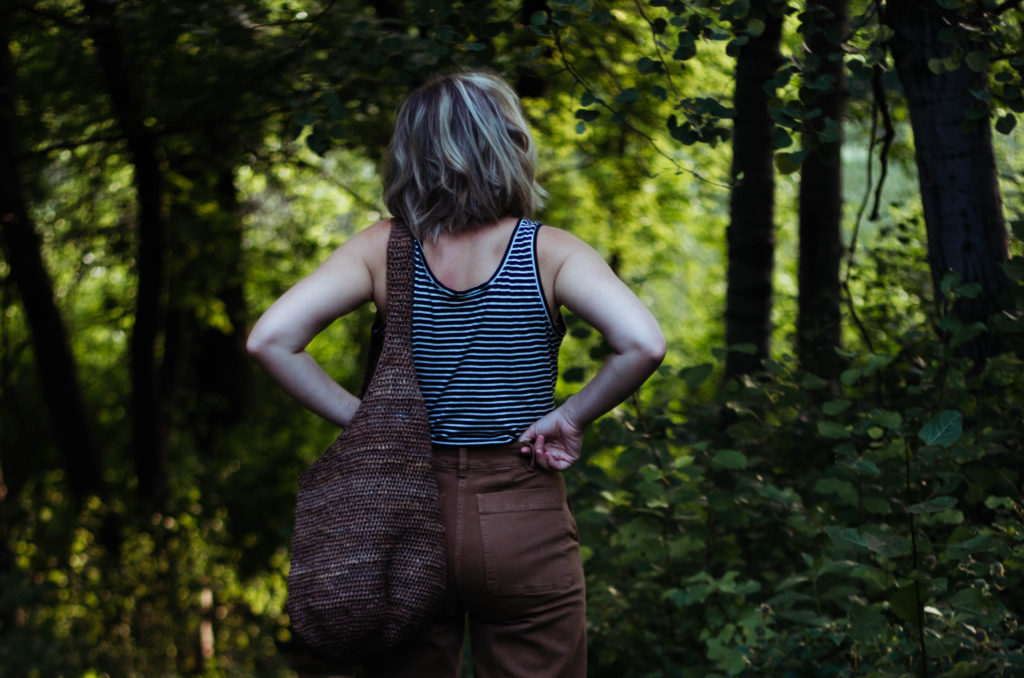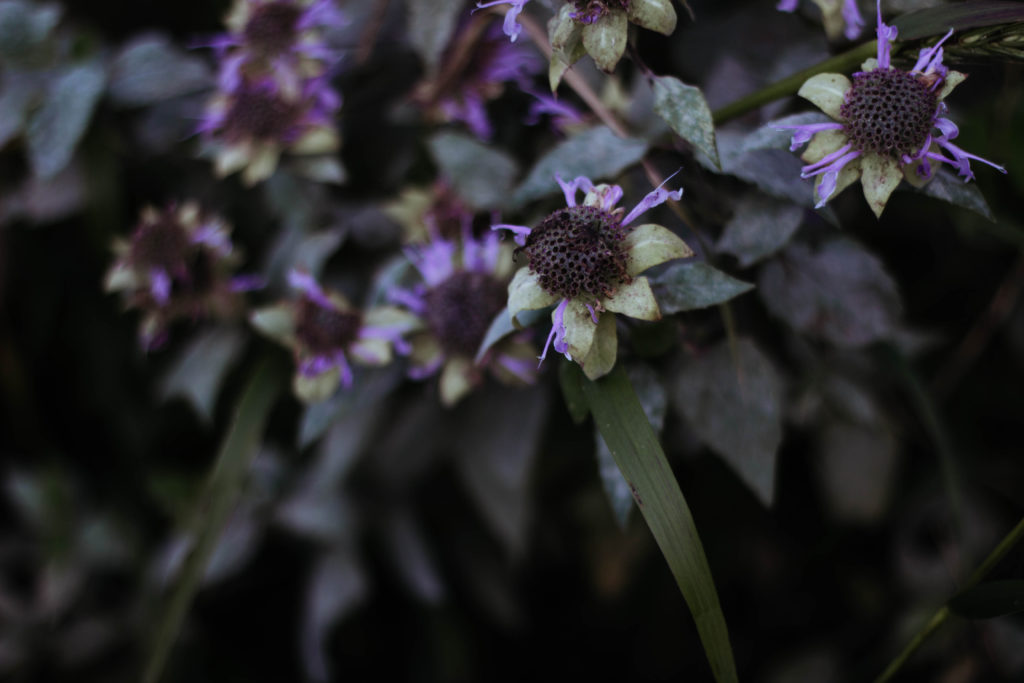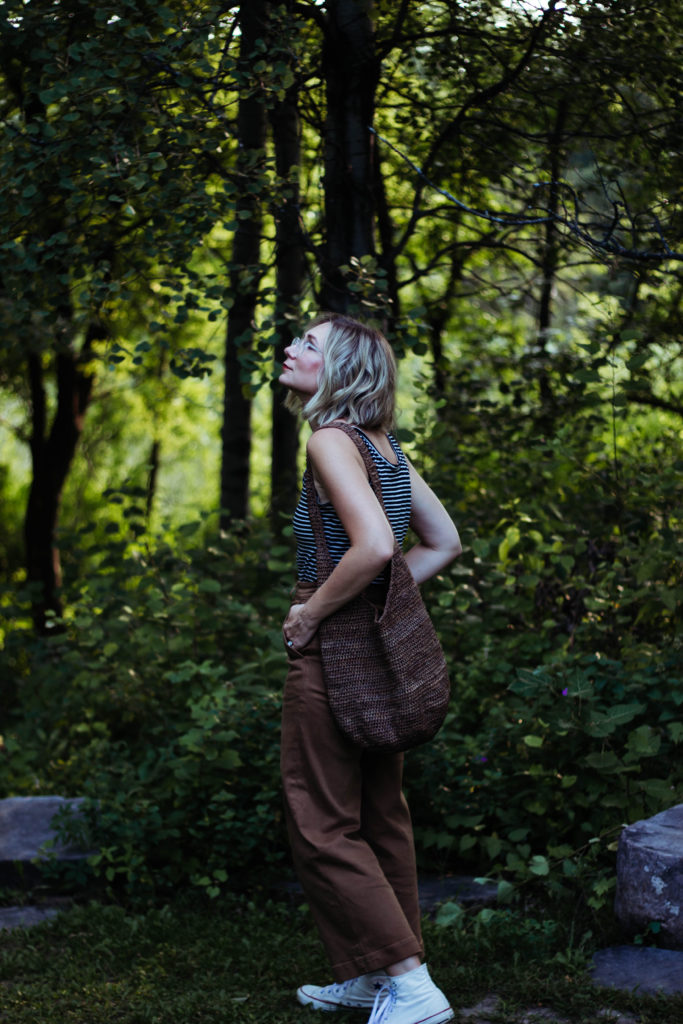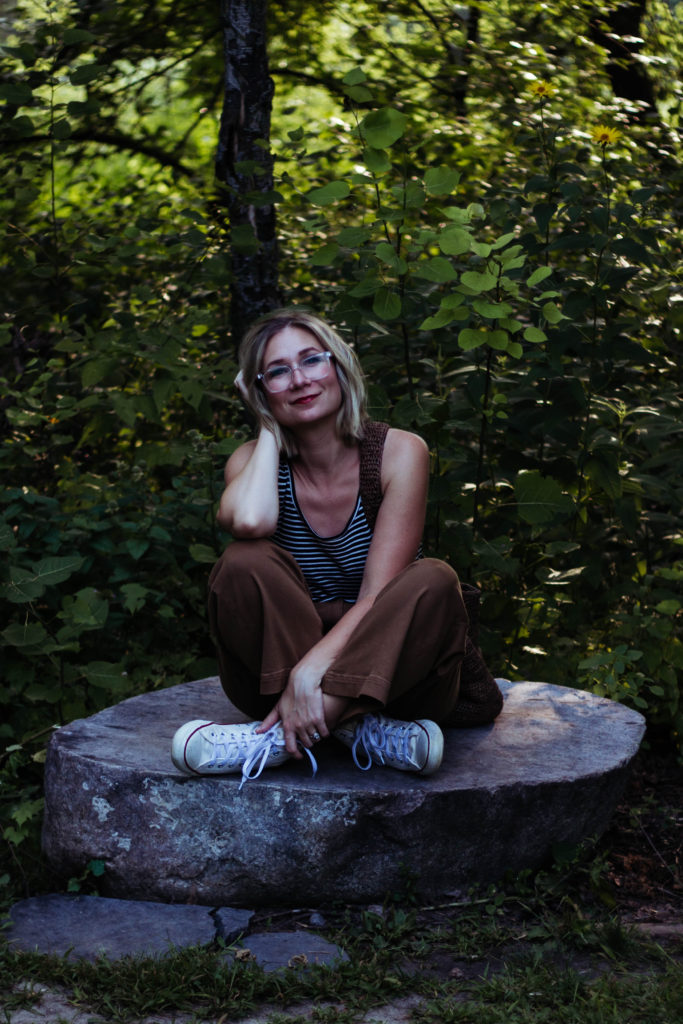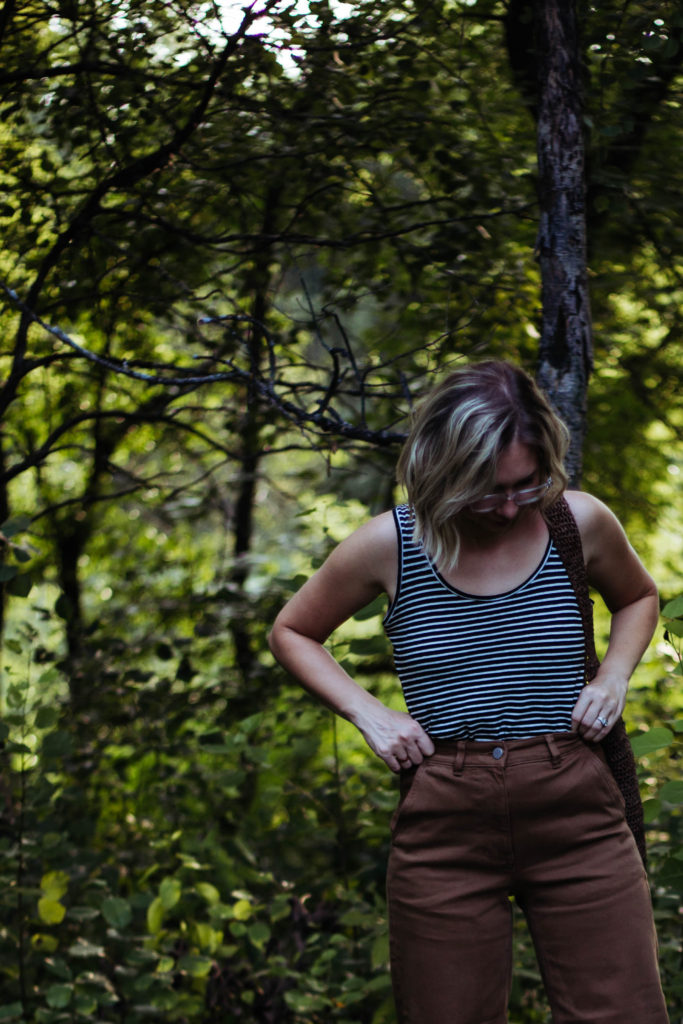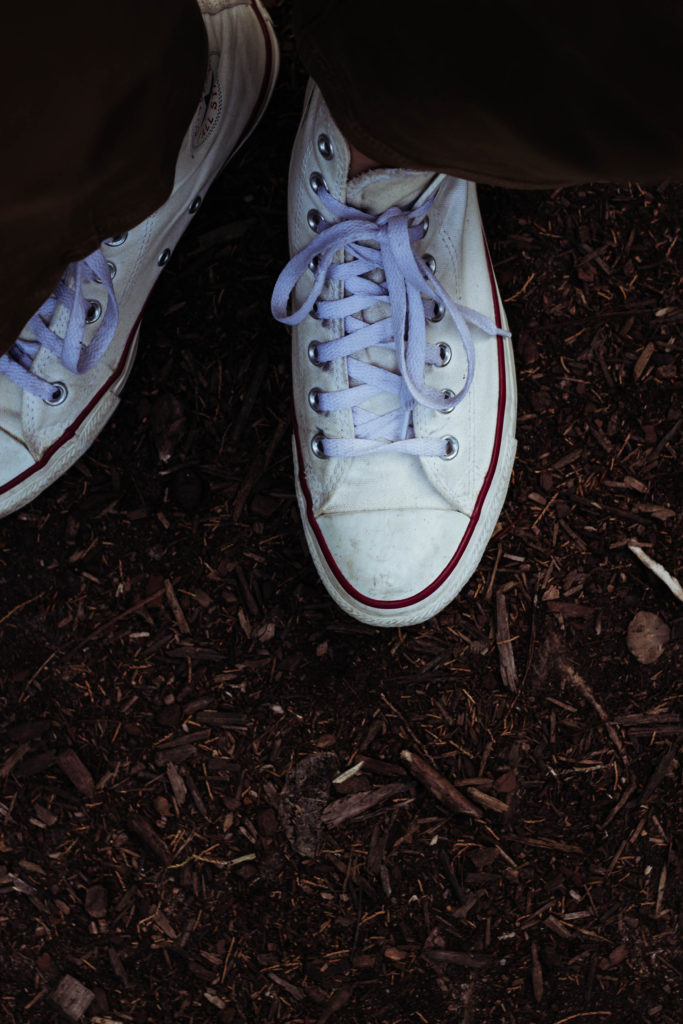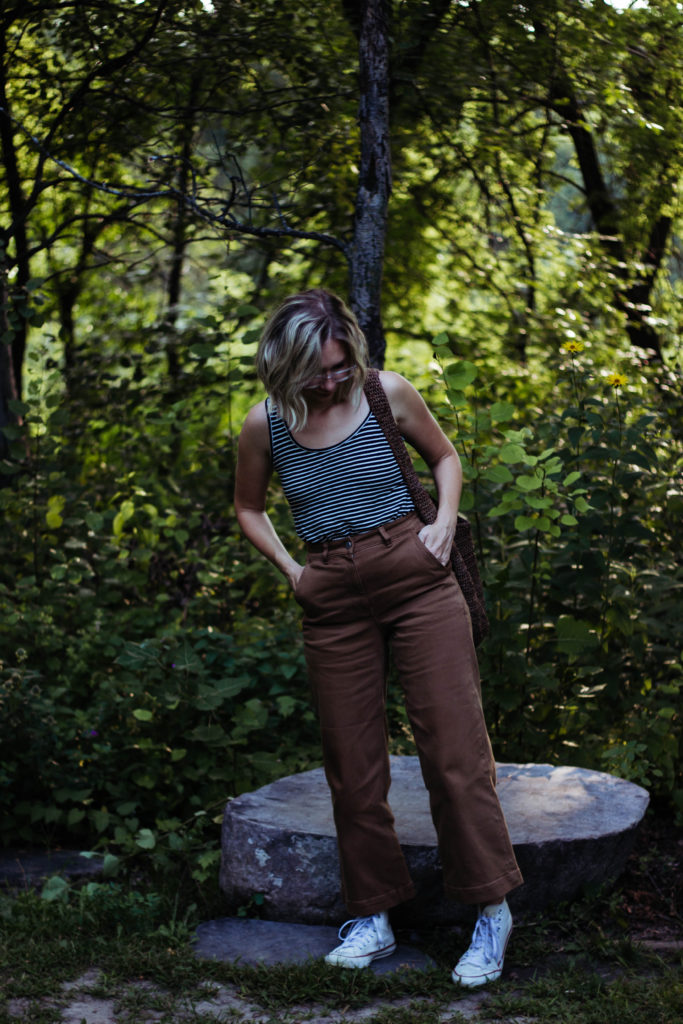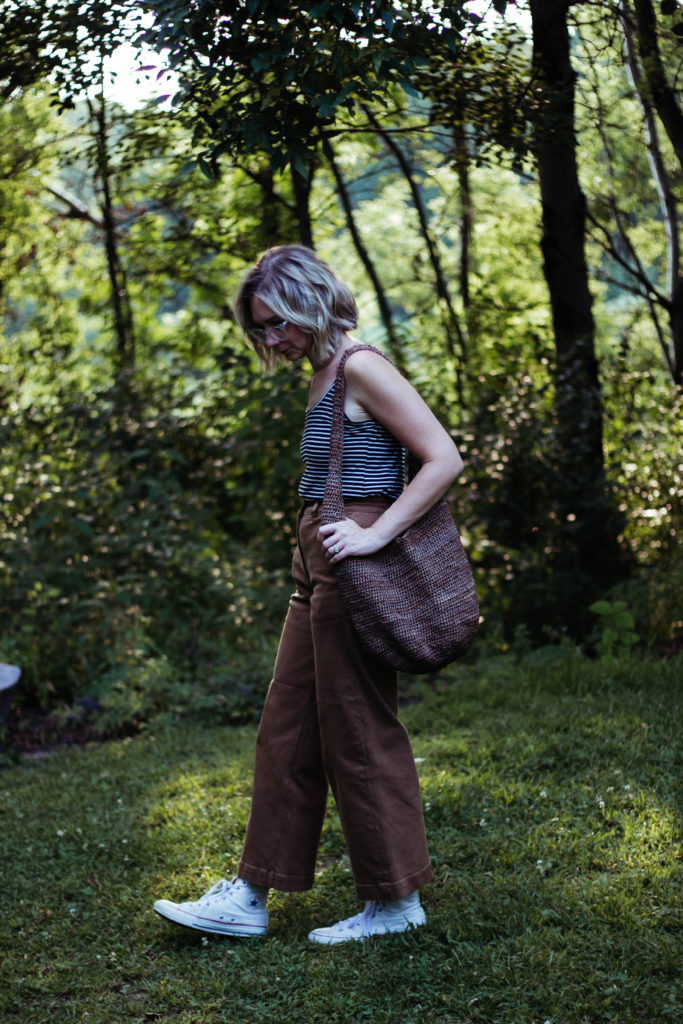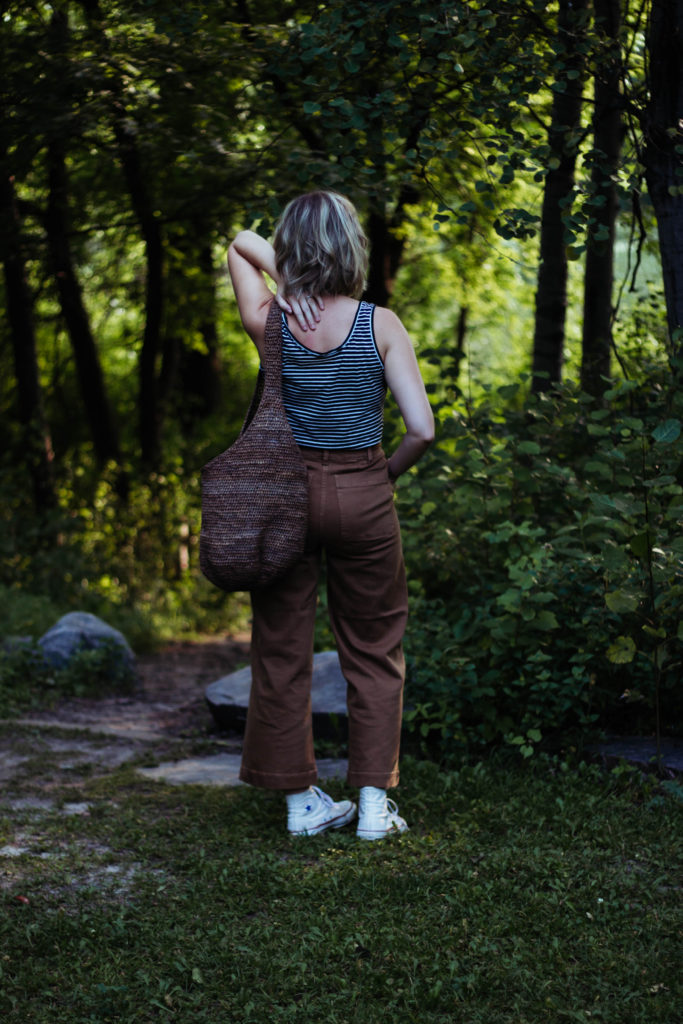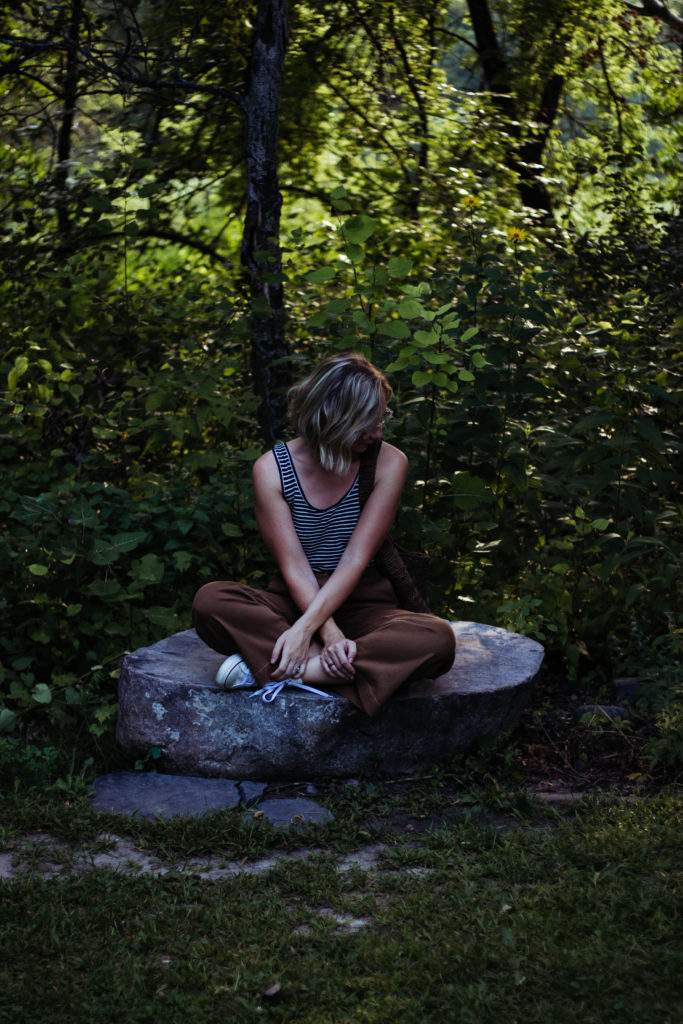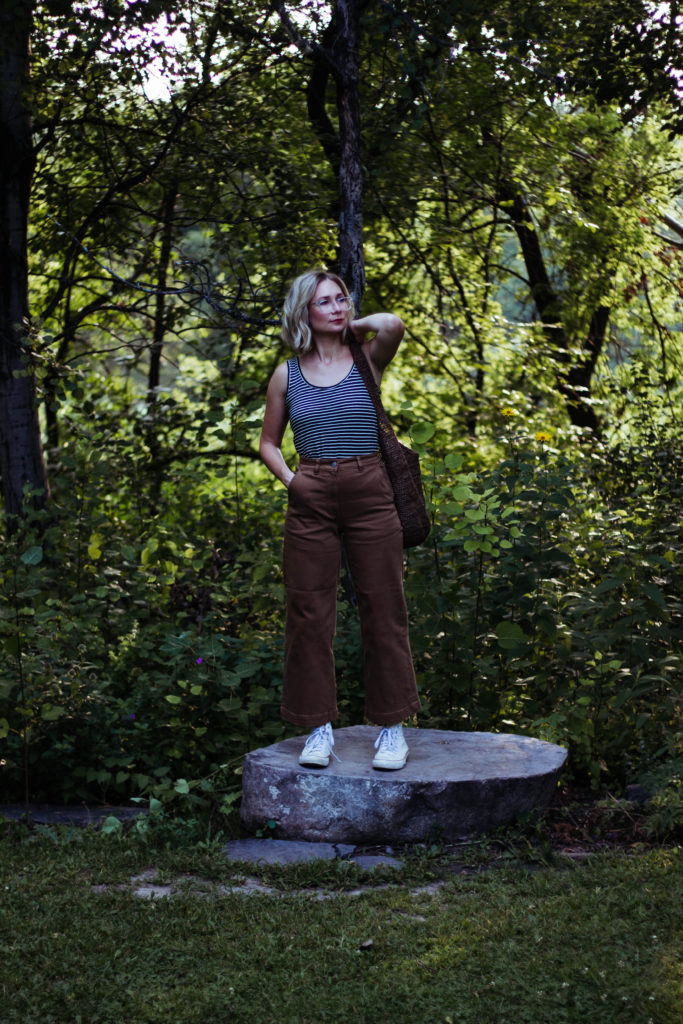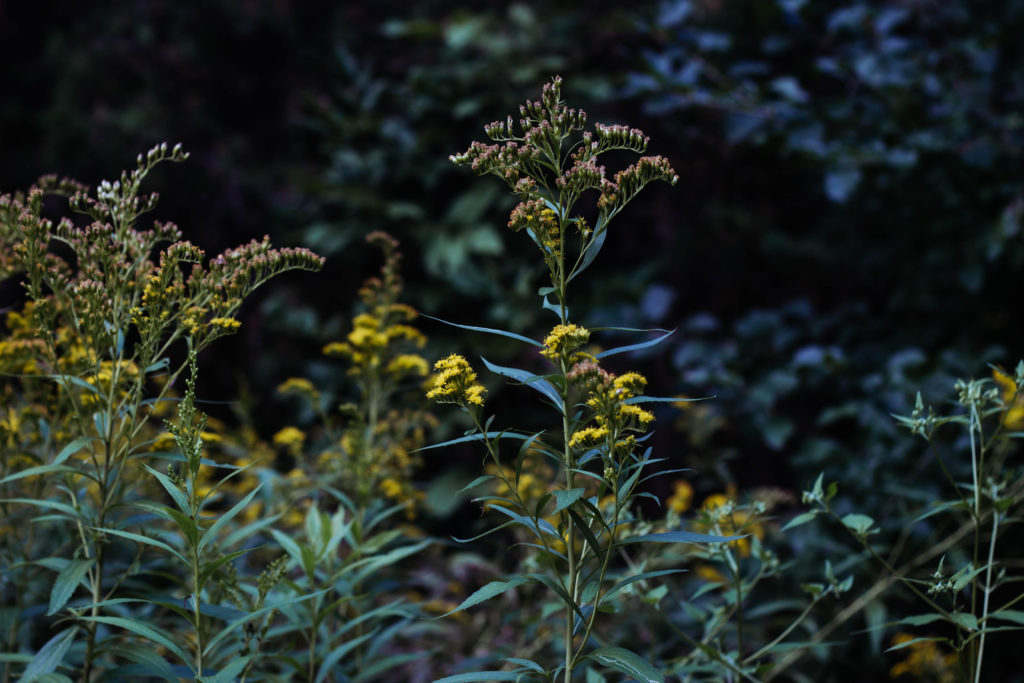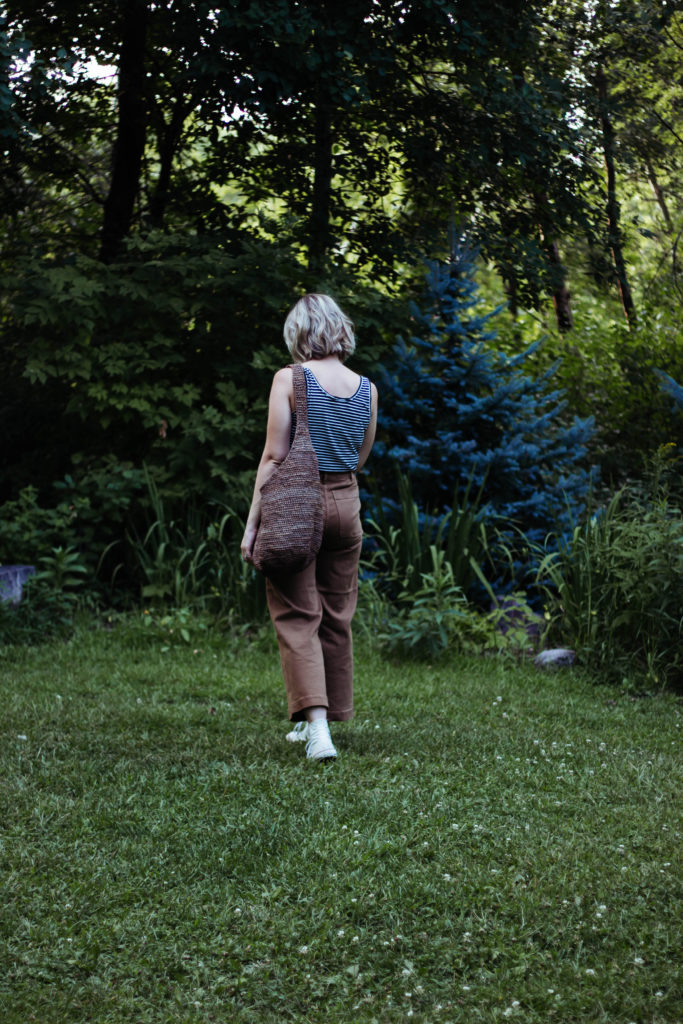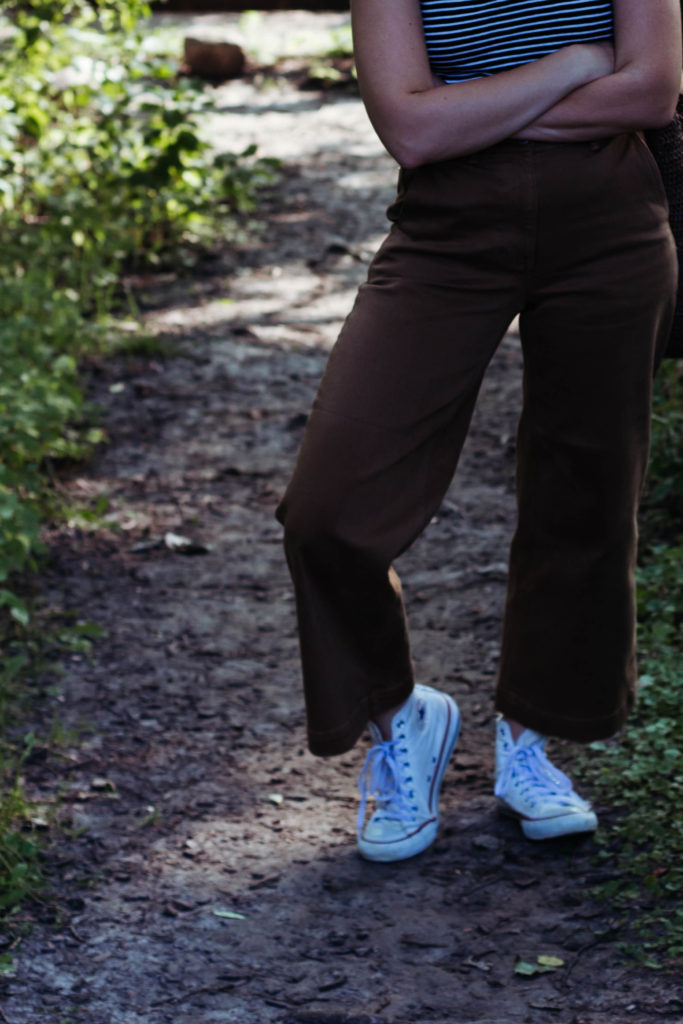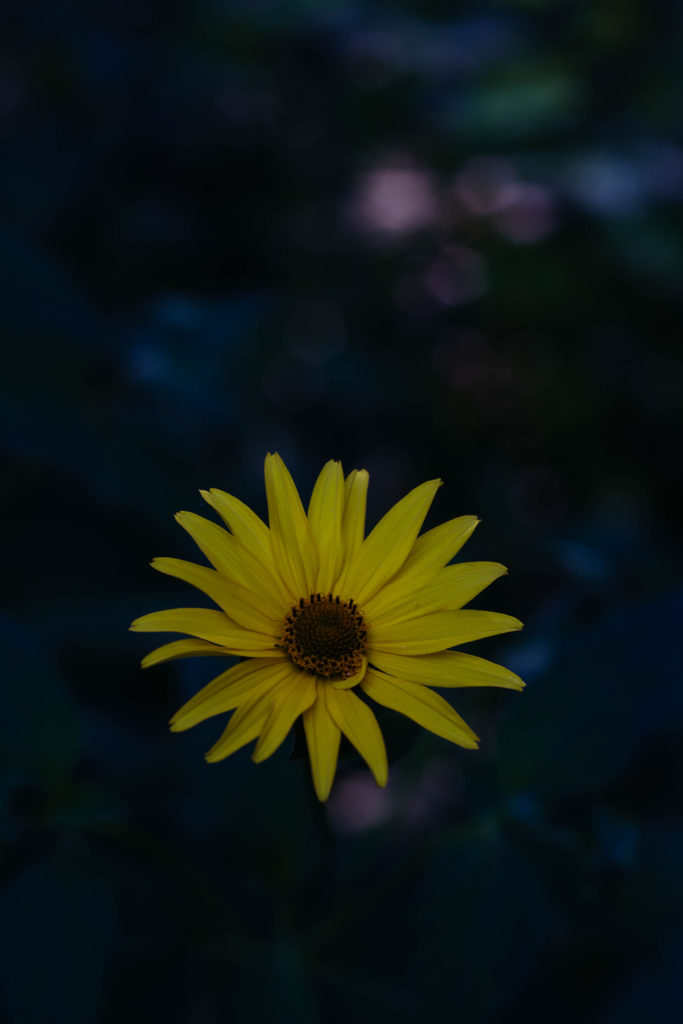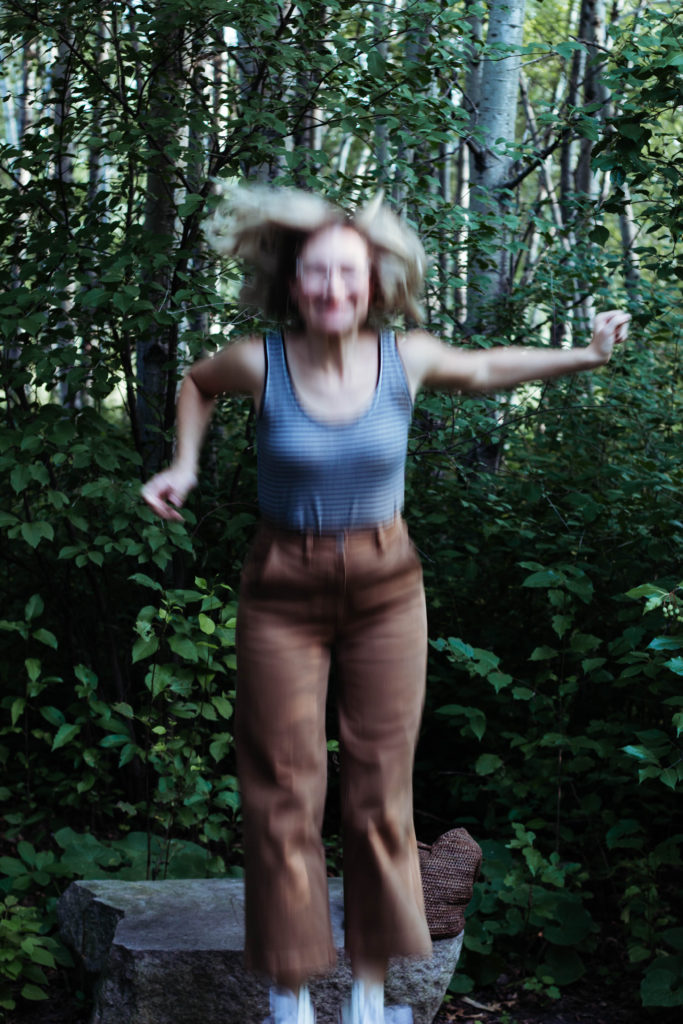 Oh yes I did.
David and I took these photos on the way to a Gaelic Storm concert at the Irish Fair of Minnesota. The best night you guys!
We danced, ate, drank, and just had fun. There was a period of time over the last couple of years where having fun together was not an option, and it feels so good to return to that part of "us." We've always been the best of friends.
These pants (these pants!! So good.) were a little too warm for the night to be honest, but I knew mosquitos were going to be out in droves and I wanted nice thick material on my bottom half.
But let's talk plastic surgery!
Just kidding. But not really kidding.
Has anyone else felt bombarded lately by all of the things you should be doing to your person to make it look better?
You tube videos, Instagram suggestions, subtle marketing messages, not so subtle marketing messages…
I've just been feeling lately like I want to shove my fingers in my ears and not remove them for a good long while.
The thing is, I don't ever really feel the need to change the way I look independent of these things… but I feel a subtle shift happening in my mindset the more I consume social media.
And it's not always because people are telling me I should "do this" to "look better"… it's more just that there are a lot of people enhancing themselves and it starts to become normal, and almost… expected.
Extensions. Eyelash Extension. Micro blading. Lip job. Boob Job. Fillers. Botox. Tummy Tuck. Veneers. Spray Tan. Teeth Whitening…
All of the things I just listed I've heard someone on social media talking about recently in a very casual way as if it's just what everybody does… expected.
But why?
I struggle with this.
Sometimes I feel the pull to alter myself. I don't think I'd ever consider plastic surgery, but extensions? Spray Tans? Definitely.
If I was just tanner, my cellulite wouldn't be as visible.
If I had extension my hair would look so much more full.
If I used teeth whiteners, my crooked teeth wouldn't be as noticeable.
I'm not necessarily saying these things are bad… I go in phases where I use self tanner and charcoal powder on my teeth. And I definitely dye my hair…
but I also know there are times when I'm doing these things and they aren't serving me in any way shape or form. I.e., I'm doing them out of insecurity.
All of the things I listed above have a time and a place. I know someone who had a boob job, and it was 100% the right thing to do. I have another friend who wears extensions because she's experienced hair loss and it makes her feel comfortable in her own skin.
But I worry that so many women are pursuing these things out of insecurities. And what are these insecurities rooted out of? Someone, somewhere telling us we should look a certain way.
Women shouldn't have cellulite, be pale, have normal boobs, short hair, etc. etc.
So we feel insecure that we do have those things. Even though everyone else does.
There's just something so profoundly not right about that pressure that women feel.
And why do we feel like we need to look like a mold?
It's okay for women post partum to look post partum.
It's okay for a woman over the age of 12 to have cellulite.
It's okay to have stretch marks and varicose veigns.
It's okay to have small, saggy boobs.
It's okay to have fine hair, pale skin, normal sized lips and eyelashes. And it's okay if your eyebrows don't look like Cara Delevingne's do.
There is so much beauty to be had in natural, real womanliness. Soft, warm femininity.
And embracing what you actually look like gives you that mysterious "je ne sais quoi"… that confidence of feeling comfortable in your own skin.
Women, embrace yourself. You really are beautiful.
Until next time,
Karin
Recreate my look:
Outfit Formula: Striped Shirt. Colored Pants. Sneakers.
Tank (ethical), TTS: LOVE the cut of these tanks, and this stripe is my dream stripe.
Pants (ethical) in Ochre, TTS: I waited so long to pick these up, and I wish I would have done it much sooner. They're so comfortable and easy, but they make any outfit look good.
Sneakers: I thrifted these, but you can buy them here.
My glasses are this style from Warby Parker.