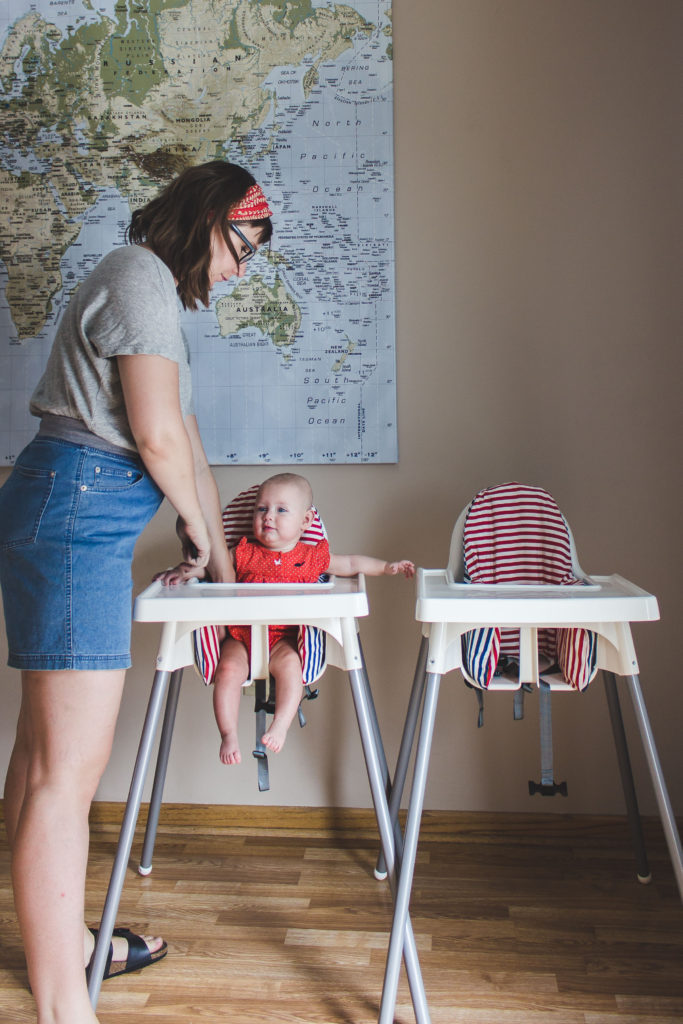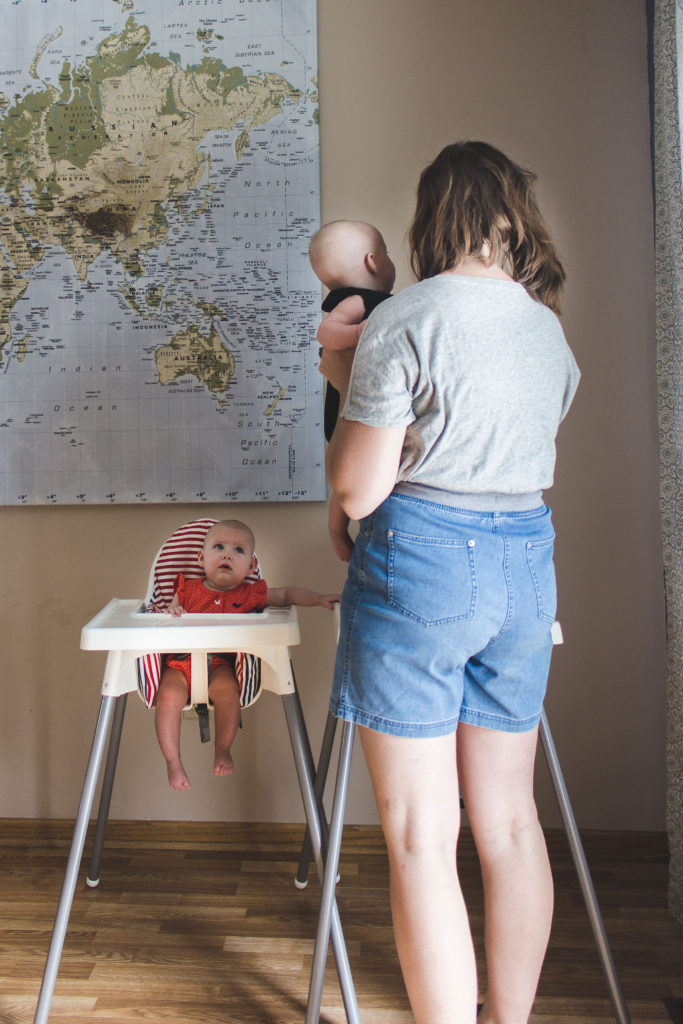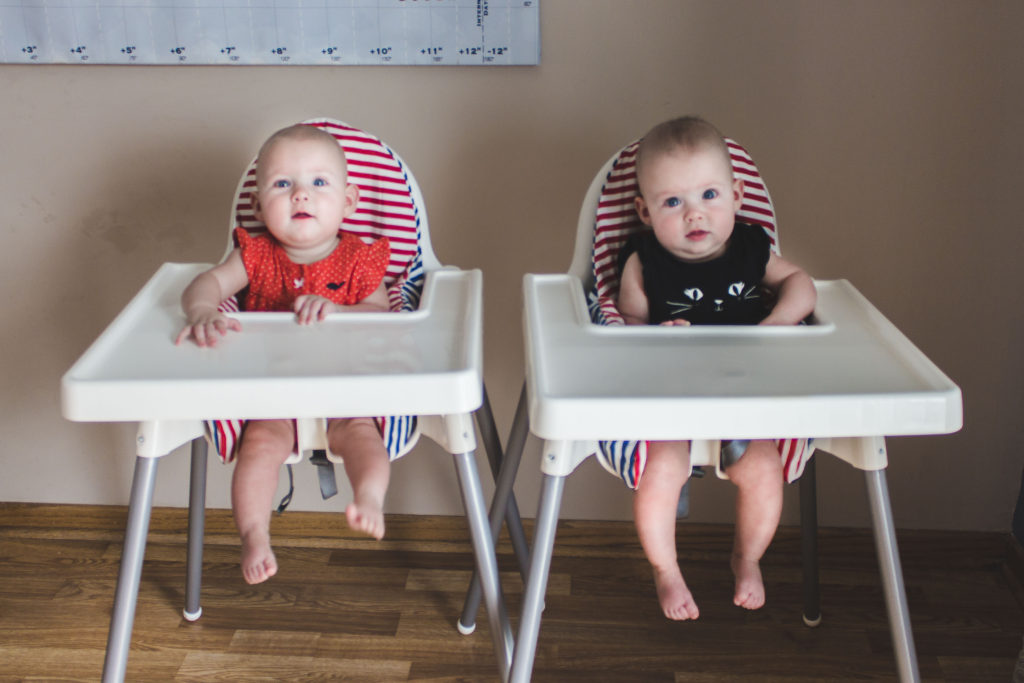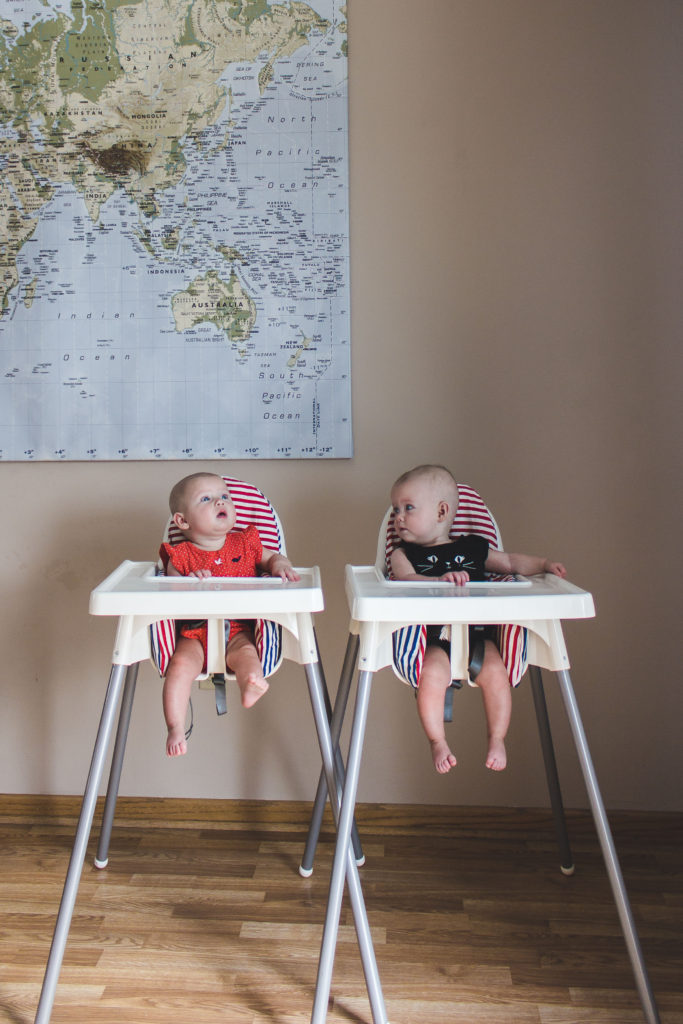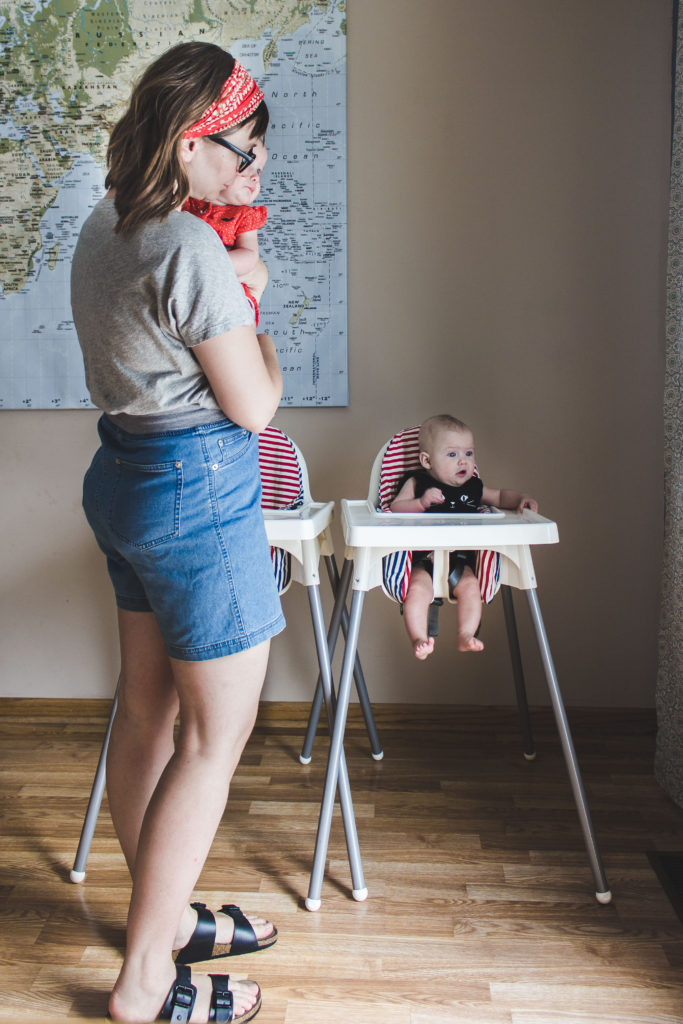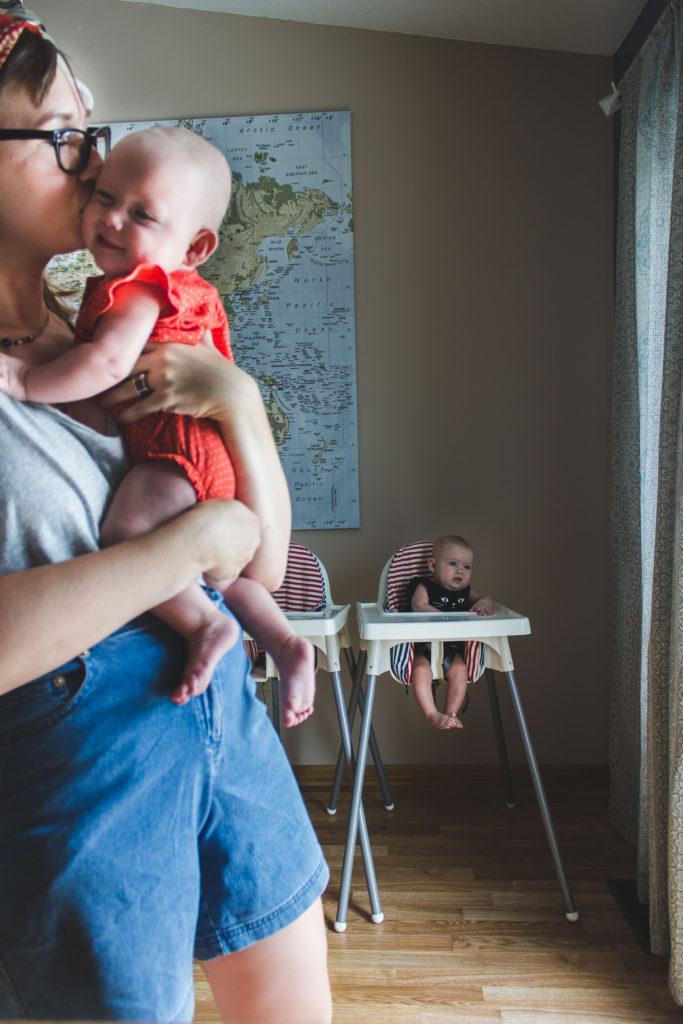 I'll never forget the moment I now laughingly refer to as poopageddon.
Kit was about four weeks old and brand new mama Karin (yes, I'm talking about myself in third person) was changing her diaper when all of a sudden…
rrrrrrrip!
Poop shooting out so fast and furious I barely had time to process it (and yes, I will be sharing this blog post with all of her future boyfriends).
That poop had a trajectory rate that we will never know because it hit the wall across the room (and the crib, and the rocking chair, etc.) so hard it rebound splattered all the way back onto me.
My hands were covered, my face was covered, I'm pretty sure I even unwittingly ate a little.
It was probably the second grossest moment of my life (the first being the time Kit threw up an entire glass of milk in my hair).
I was so stunned that it took me almost a minute to process what had happened and jump into action.
But that minute of stunned silence gave me enough time to have an internal conversation with myself… and it went something like this:
"I am covered in poop. This is new. How do I feel about this? Am I mad? I don't think so… okay this is actually pretty funny. Yup this is definitely funny. Okay it's hilarious!"
And then I laughed so hard I cried.
In that moment I realized that I had a choice. When unpleasant or crazy things happen in motherhood I have a choice.
I have the choice to either cry or laugh and… well laughter is just a whole lot more fun!
And no. This is not something that I am able to do every time something goes wrong… I can get stressed with the best of them.
But this is what I aim for. I aim to look that crazy in the face and give it a good hearty laugh.
And in that moment I cemented my parenting philosophy:
Crazy happens whether you cry or laugh. So you might as well laugh.
I want my children to grow up remembering that mom didn't take life too seriously. And I see the importance of that even more now that I'm realizing what a perfectionist Kit is.
There have been times when she has accidentally spilled something making a huge mess and, while all I wanted to do was show my frustration, I've been able to pull it together and laugh (with her, not at her).
It's wonderful to see the tension evaporating from her body once she realizes mommy isn't upset.
I figure life is too short to take things so seriously.
Plus laughing (I've heard) has anti aging qualities so, I mean…
I guess no big words of wisdom for you today (not that I ever do), but I do know that our home is a lot happier when I am.
Mama's have a really unique ability to influence the mood in their homes and I'd rather bring calm to my little family instead of adding stress.
So… with all of that said, I'd love to hear some of your infamous motherhood moments. Let's cheer each other up with our best "whoops" moments! Put 'em down in the comments below so we can all have a good laugh.
Until next time,
Last week's musings on motherhood can be found here
Outfit details:
Gray Tee: Everlane
Shorts: Vintage. Super Similar. Vintage Option (only one available)
Headband: Old. Similar
Sandals: Birkenstock