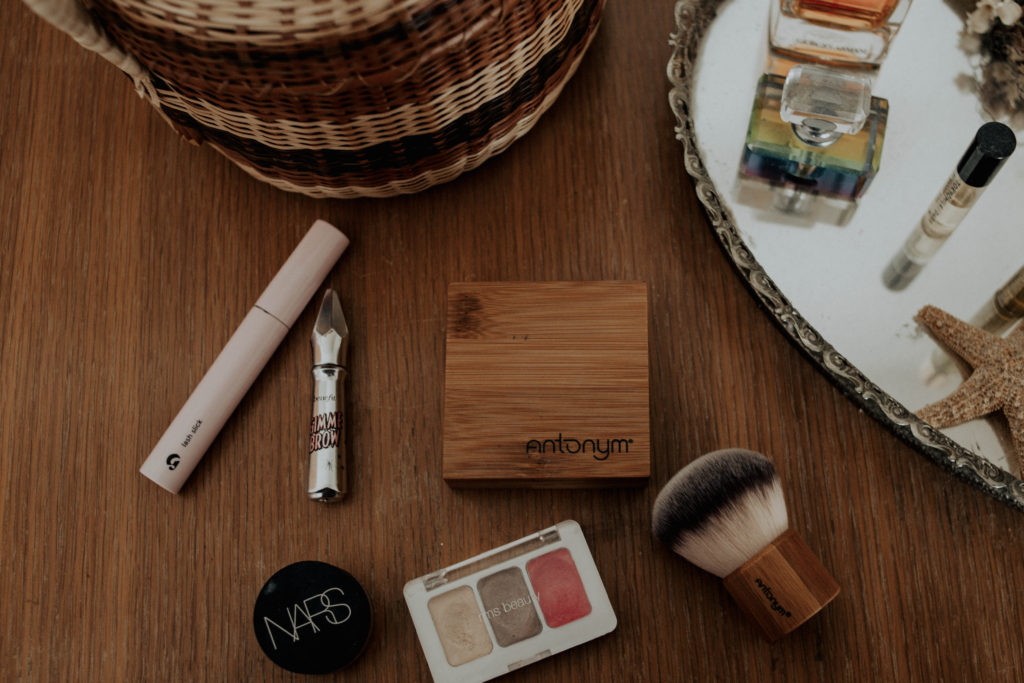 website Oh hi there!
It's been a bit since I uploaded a post… whoops!
We were hit with stomach flu pretty bad, and the last thing on my mind was taking photos and posting here.
But I'm back, and it's supposed to be warmer next week so I'm happy!
Over the last few months I've really pared down my beauty routine. I took a look at my priorities, and realized that I was happy to give up my time spent on hair and makeup.
I went blonde because my hair air dries so much better when it's a bit damaged (ha!), and I've boiled everything else down to the bare minimum.
It's been refreshing!
So today I thought I would share with you the products I've been using because, while I am only using the basics, quality matters when you'e going for minimal.
Here's my five step routine: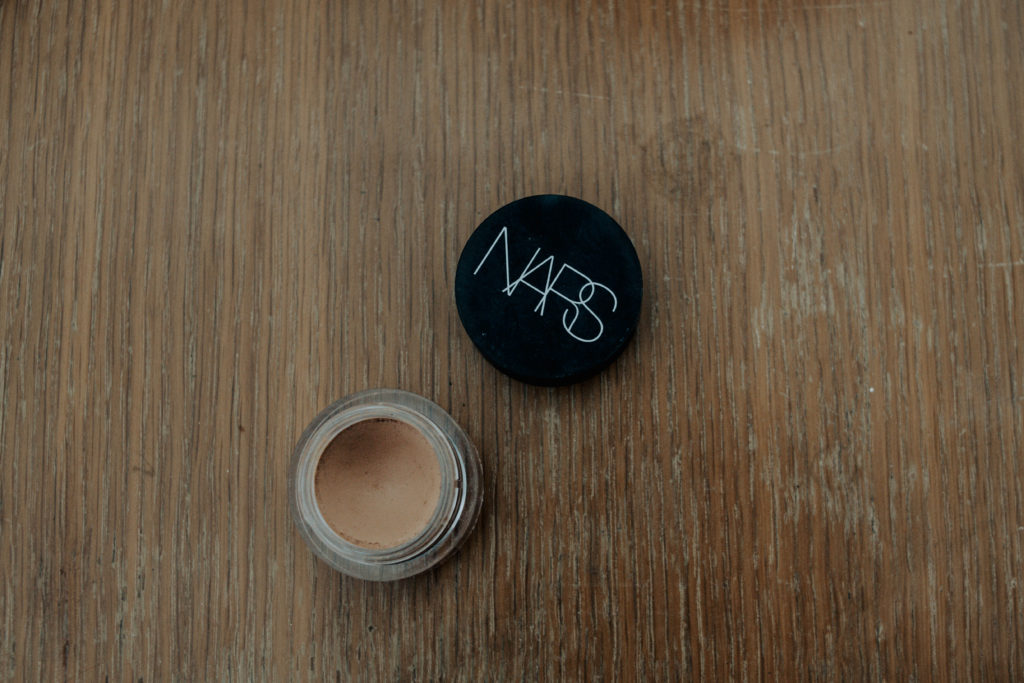 Step one: conceal
I really only use this for my under eyes, and around my nose. Since my skin has cleared up (read my post on fighting adult acne here) I don't need a whole lot, but my philosophy with foundation/concealer has always been less is more. I do really like this concealer. My skin is combination, and it gets oilier as the day goes by. A lot of concealers are either too drying off the bat or they're too hydrating, and completely disappear by the end of the day. With a bit of setting this concealer is a happy medium.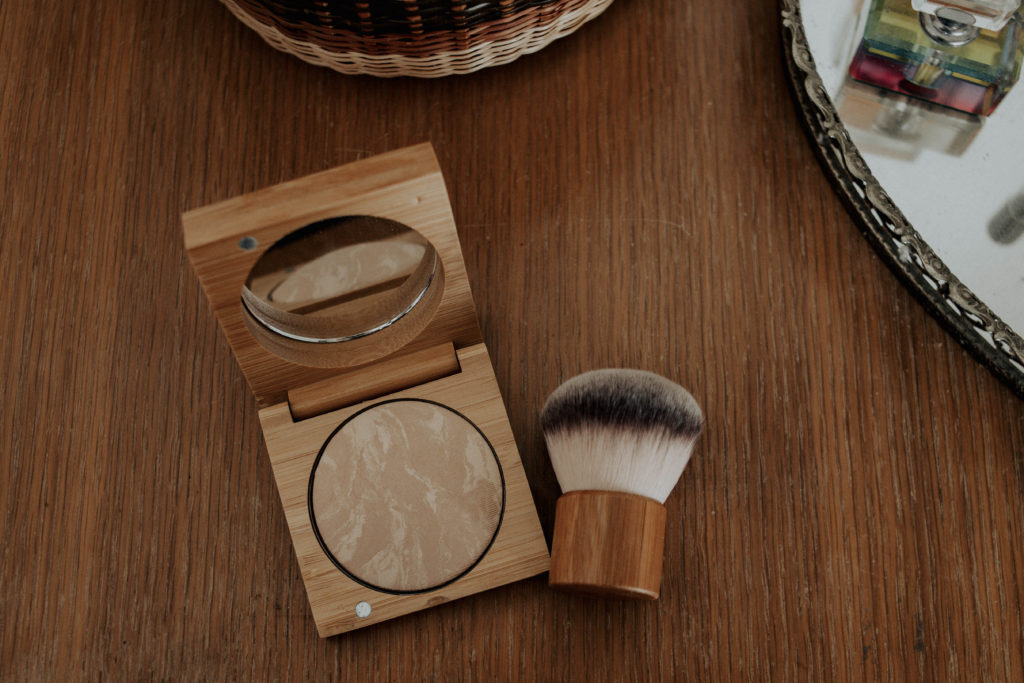 Step Two:
Set and neutralize. I have pretty oily skin so I like to dust on a layer of powder foundation to set the concealer in place, and get rid of the shine. I love how natural this one looks on my skin, and it provides the perfect amount of light coverage… again, less is more! I also find that it wears well throughout the day, as in it doesn't get cakey or settle into my fine lines. I was a big fan of Bare Minerals original foundation for a long time, but I like this one better!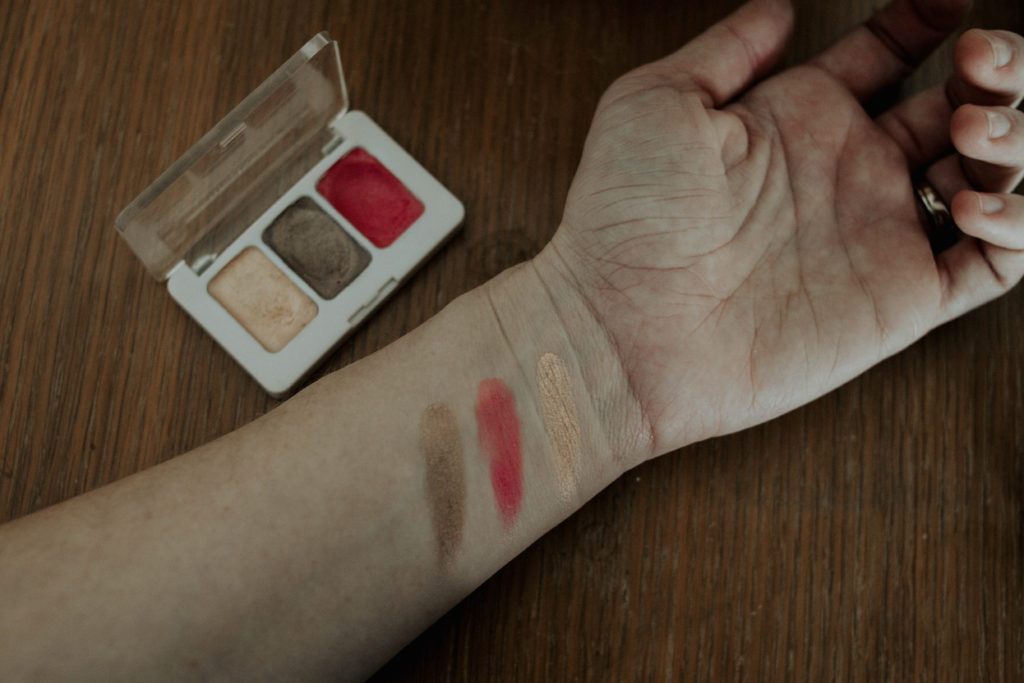 Step 3: color
this is a really nice set, and I'm bummed it's not available anymore! But regardless, I absolutely love RMS for their sheer formulas. You can really build up the color if you want, but I like just a touch of color most days. I also find the formula to be really long wearing, and you can apply it with your fingers so you don't need any extra brushes. Bonus: the cheek color also doubles as a lip color!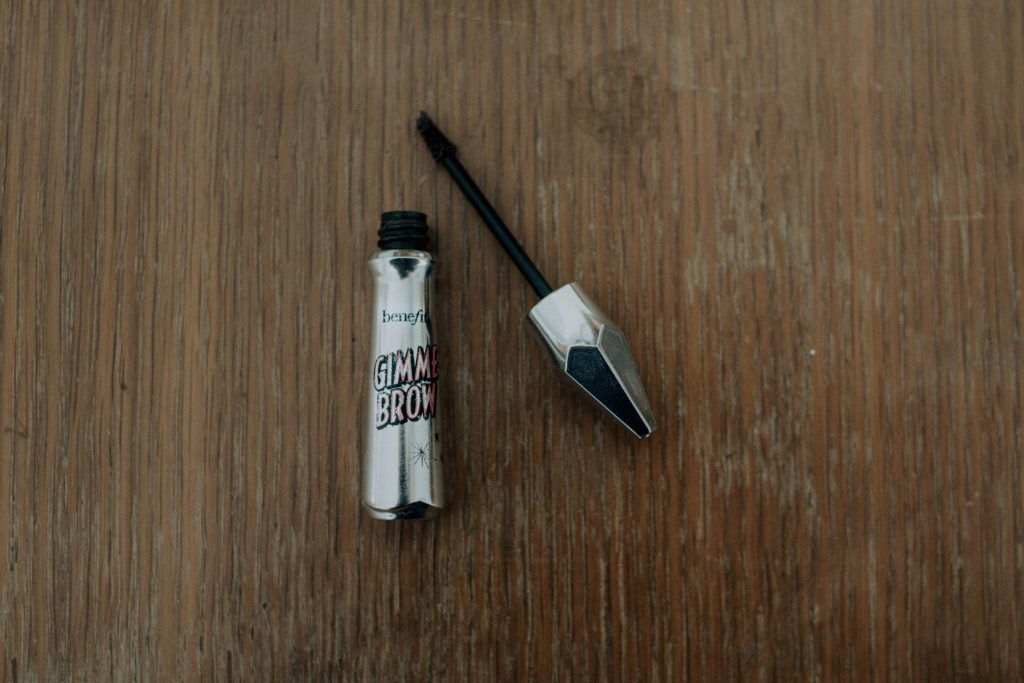 Step four: eyebrows
The last few years I've worked really hard at getting my eyebrows to grow back. Sadly I, too, was a product of the late 90's/early 2000's eyebrow plucking craze. But with a few years of not touching them at all, they are finally starting to thicken up a bit. But I'm also never going to be a Brooke Shields so I like a little eyebrow gel to help enhance my sparse brows. I go back and forth between this gel, and Glossier Boy Brow. They're both good, but Benefit does have a better shade selection. I used to use a pencil and a gel when doing my brows, but I have really enjoyed the softer look that using the gel by itself gives.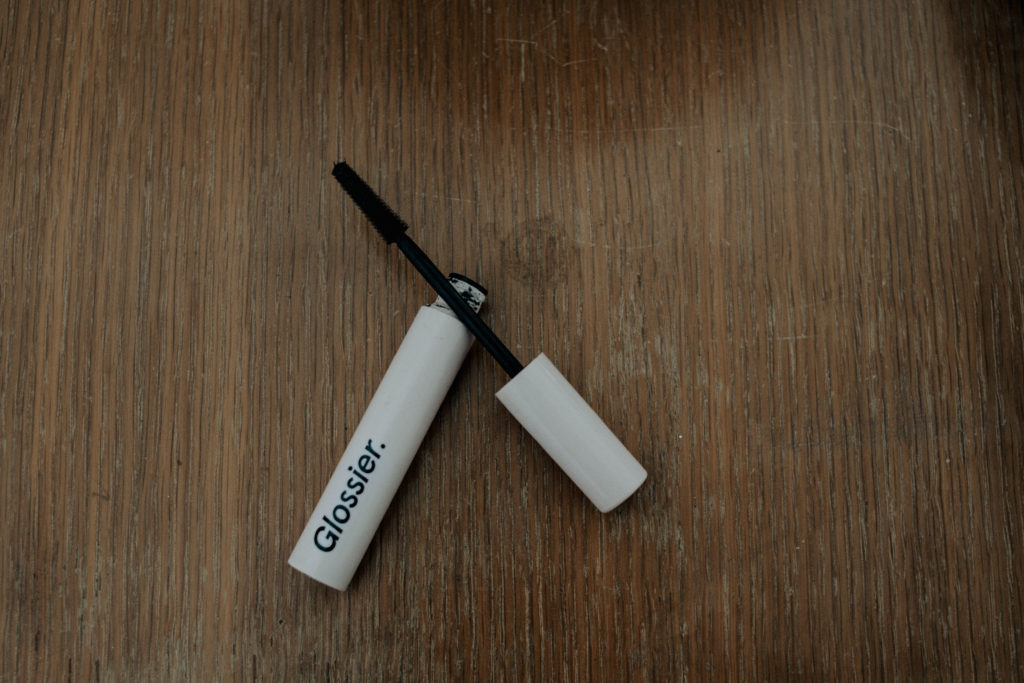 Step Five: Mascara
I ADORE this mascara. It's the perfect mascara for natural looking lashes. When I'm wearing this people constantly ask if I have lash extensions. It's honestly so perfect. Plus, you can customize the way it looks based on how much you apply. With one layer it looks like nothing (but better), and with a few layers it looks like, well, extensions. I really don't think you can go wrong with it.
And that's it! This whole routine takes me no longer than five minutes, and only requires one brush. So easy!
Here's a slightly awkward selfie of the finished look: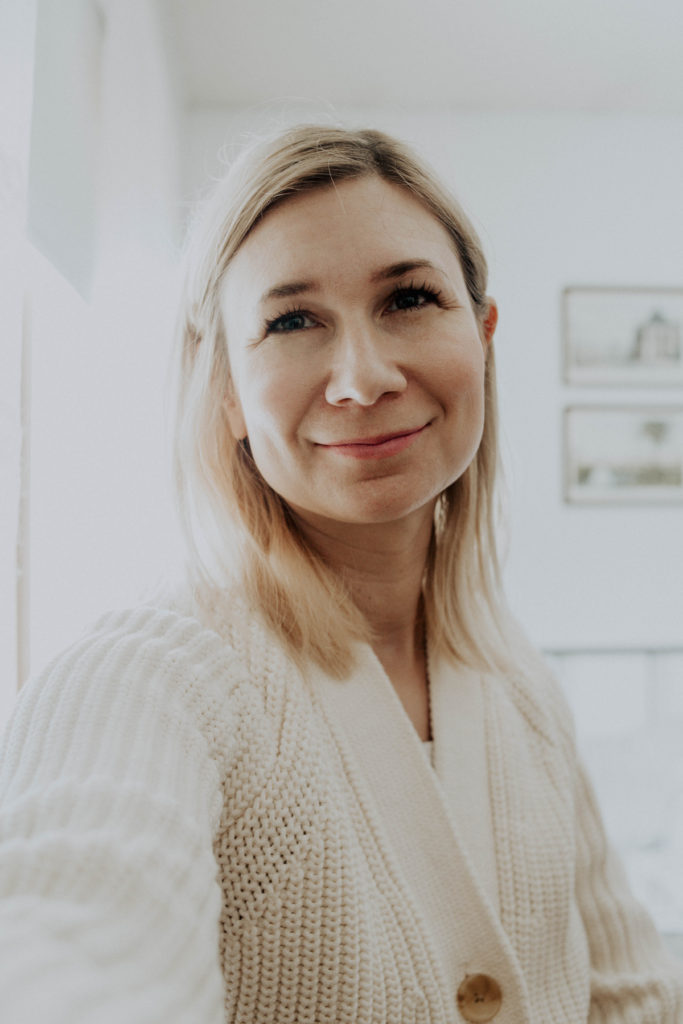 So there you have it! I love makeup and the whole application process, but for this stage in life this kind of look makes me feel pulled together without the time spent. What about you guys? If you wear makeup, are you a minimalist or a maximalist? Any go to products you'd like to share?
Until next time,
Karin