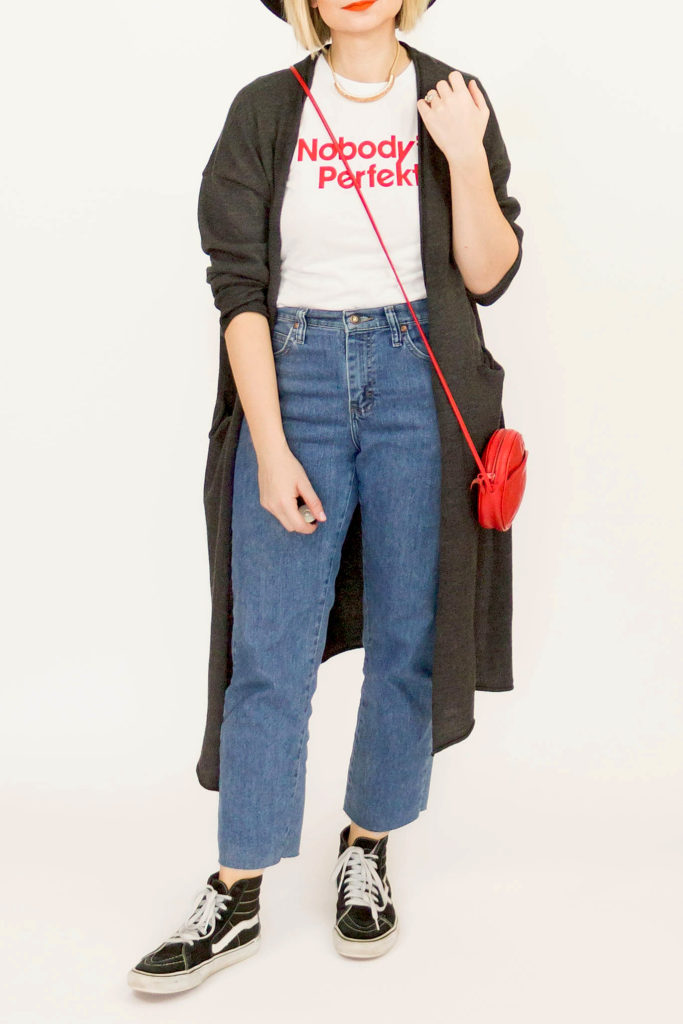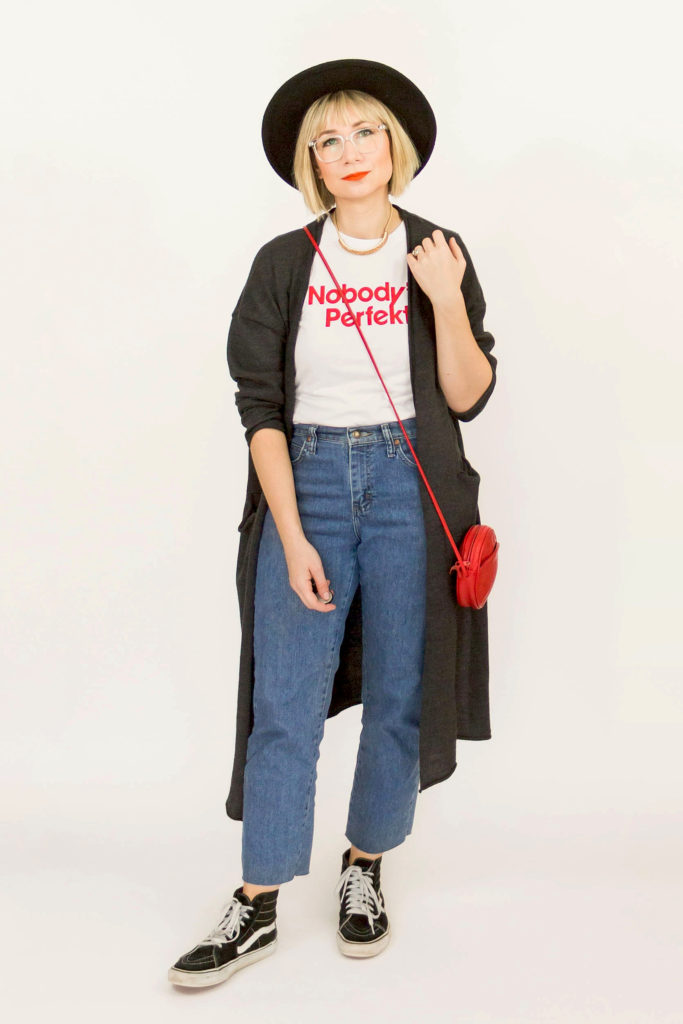 Oh yay! My first outfit of my spring capsule!
I have so much fun sharing my outfits with you… I love fashion and I love chatting about it. I love the concept of capsule wardrobes and how easy it is to express your style through them.
This morning I was taking a bit of a trip down memory lane, and I was reminded of why I began doing capsule wardrobes in the first place.
I remember being so fed up with the amount of clothing that I had in my closet and feeling like I would never be able to get control of that area of my life.
I had just had Kit (she was five months old when I started blogging!), and I had a closet full of clothes appropriate for a work environment and not for a casual stay at home mom.
I wanted to look at my closet and feel happy with it… I wanted my style to reflect who I was as a person, and I wanted to fight against the consumerist culture that we live in.
I had fasted from shopping in the past, but I wanted something more than a temporary fix. I wanted to find a system that worked… and worked long term.
Then I ran across the concept of capsule wardrobes on Facebook and everything just clicked… it was exactly what I was looking for.
Three years later and it's still working for me! I have no idea if I will continue to do them forever, but for this season of my life I have really loved practicing them and sharing them with you.
I feel like they have really helped me grow, not only in my style, but as a consumer. They've taught me how to recognize a need from a want, and they've taught me how to say "no", "not now," and "let me think."
And those concepts have translated into other areas of my spending as well. They have also led me to be more aware of where my clothing is coming from and more aware of the ingredients in my beauty products.
So yeah! A beneficial addition to my life. 🙂
I've got about 50 outfits to share with you this round and I have something new planned, which I'll be revealing this Friday!
I'll also be sharing more insight on thrifting throughout this capsule which, I think, will be a lot of fun!
K then… that's it!
We'll see you tomorrow.
---
Outfit Details:
Black Hat: Super Old | Similar
---
P.S. If you like the outfit I shared today, would you consider sharing it on Pinterest? Just over over any of the images and click the "pin it" buttons. Thanks so much!
Until next time,