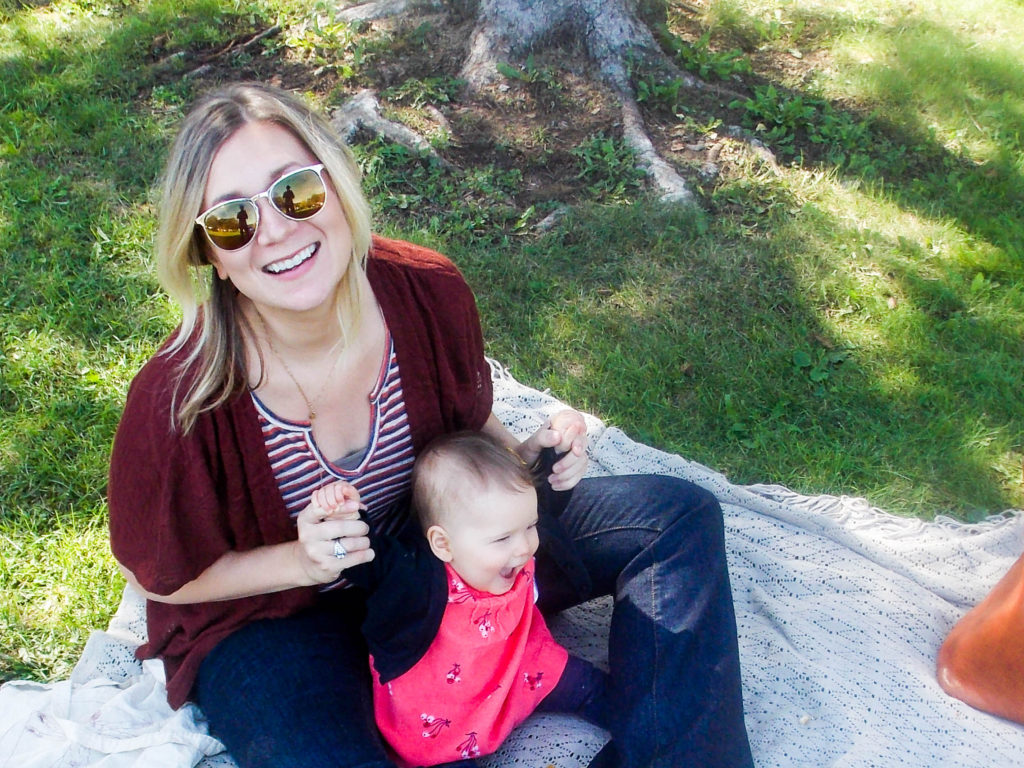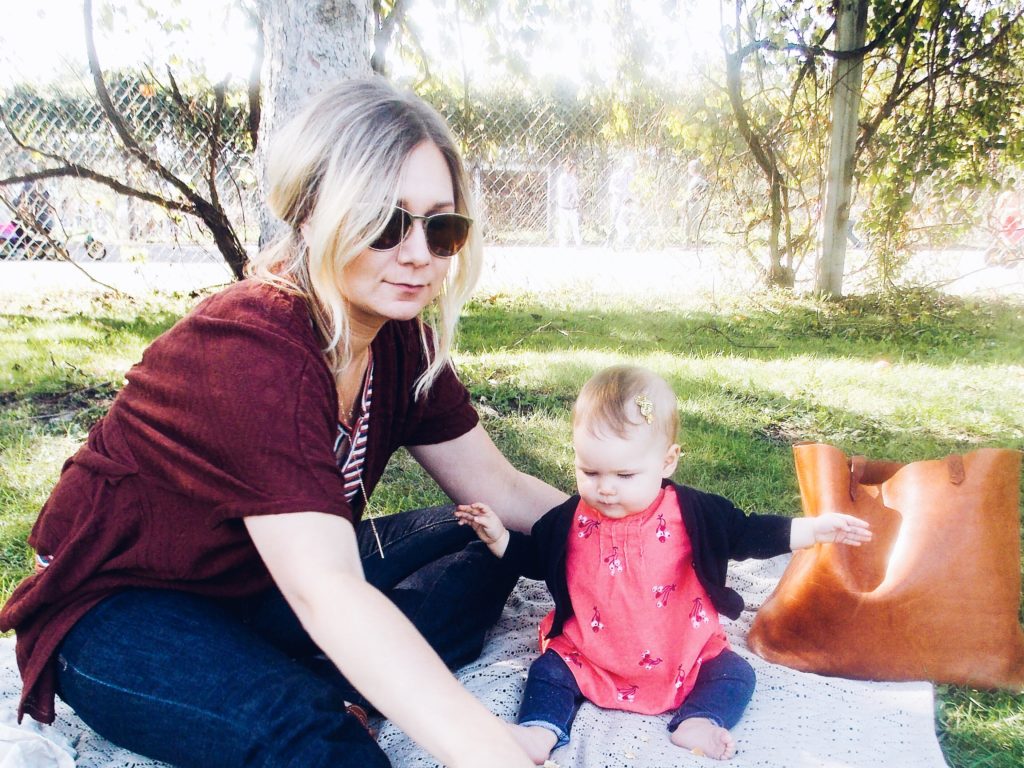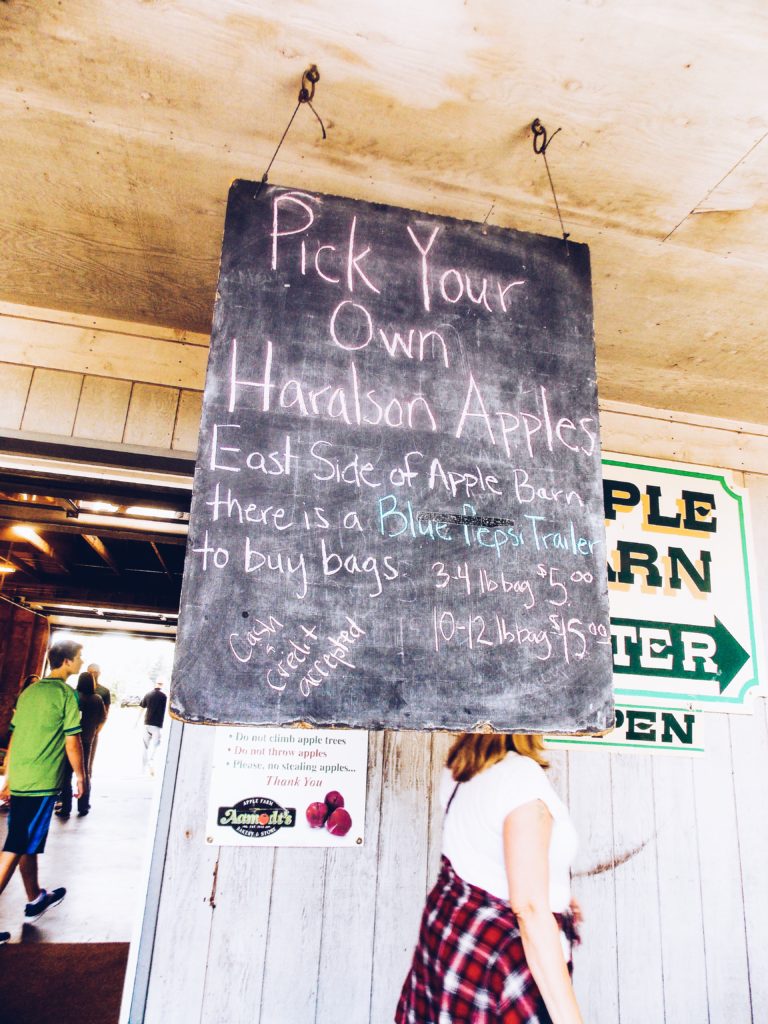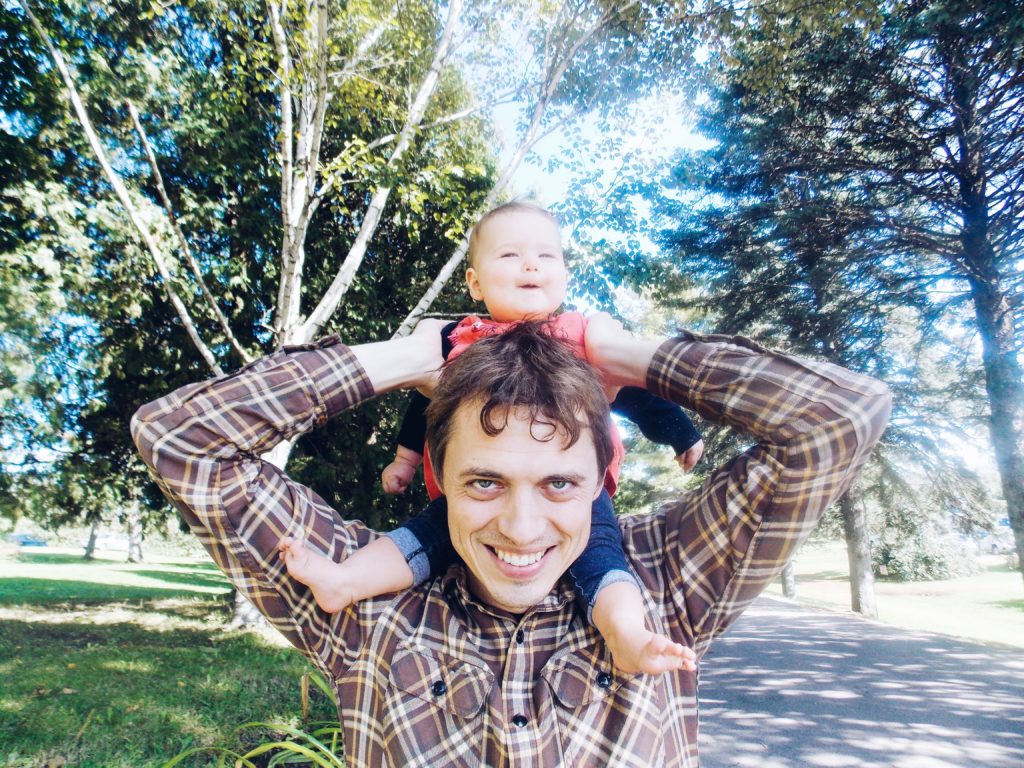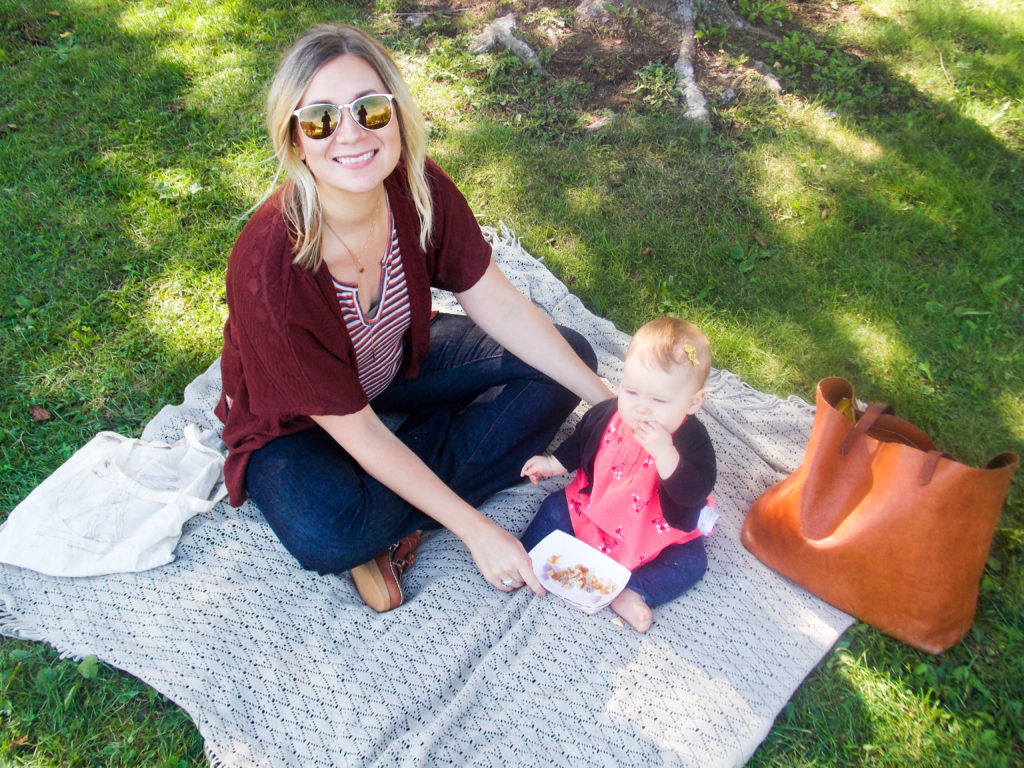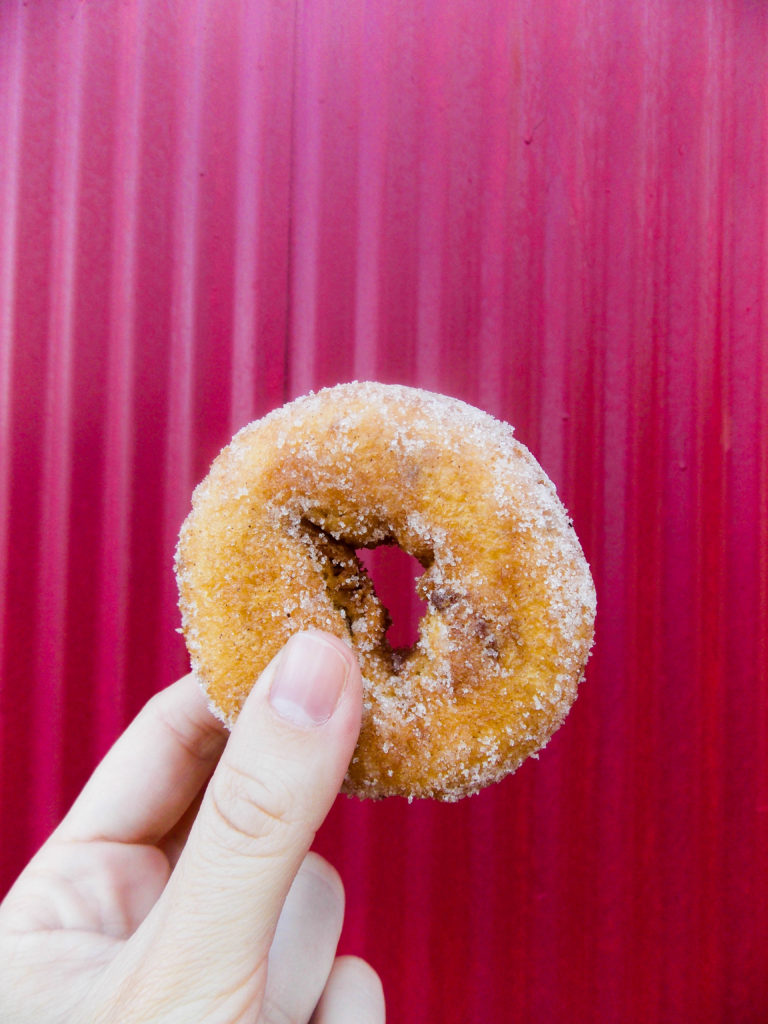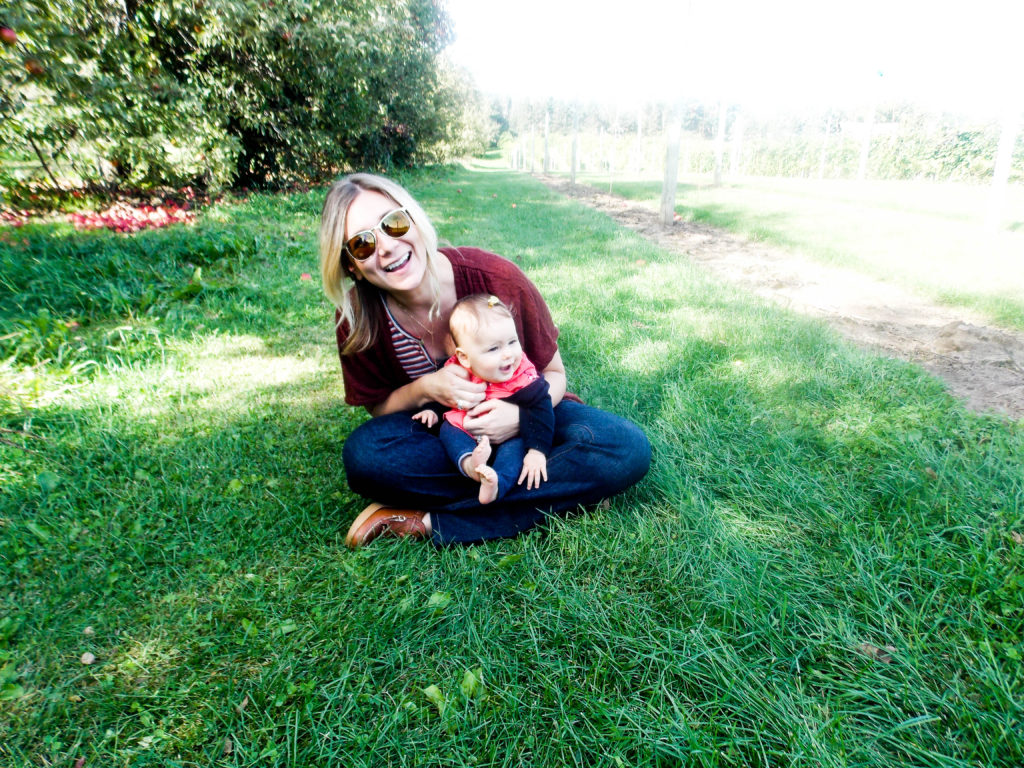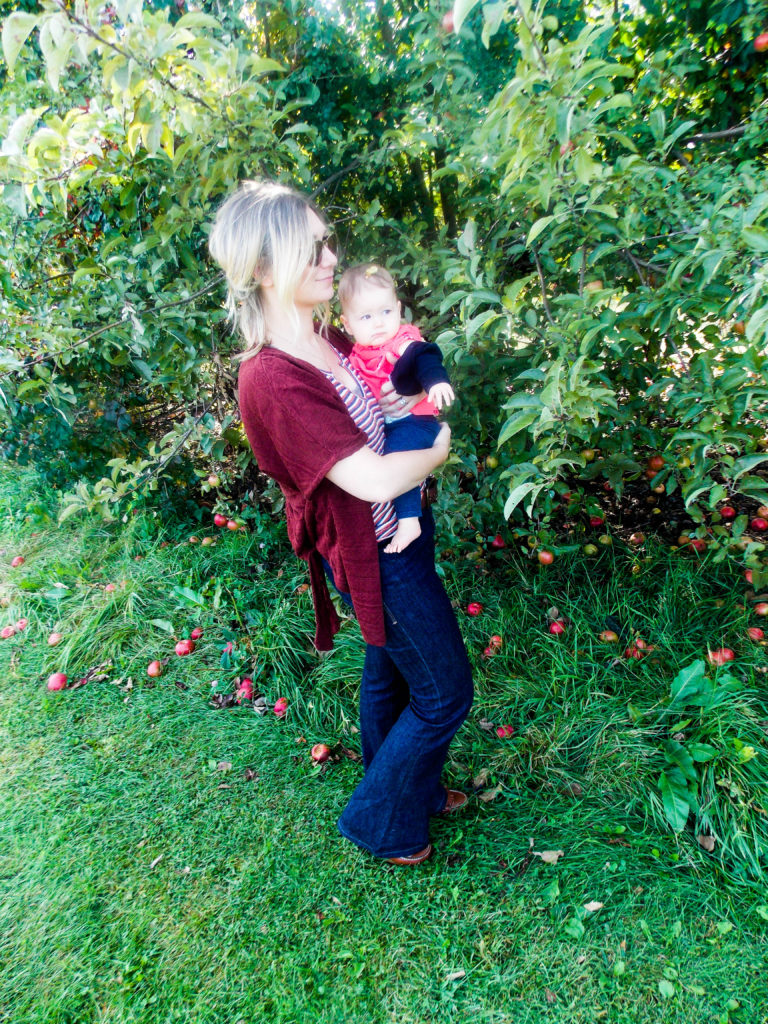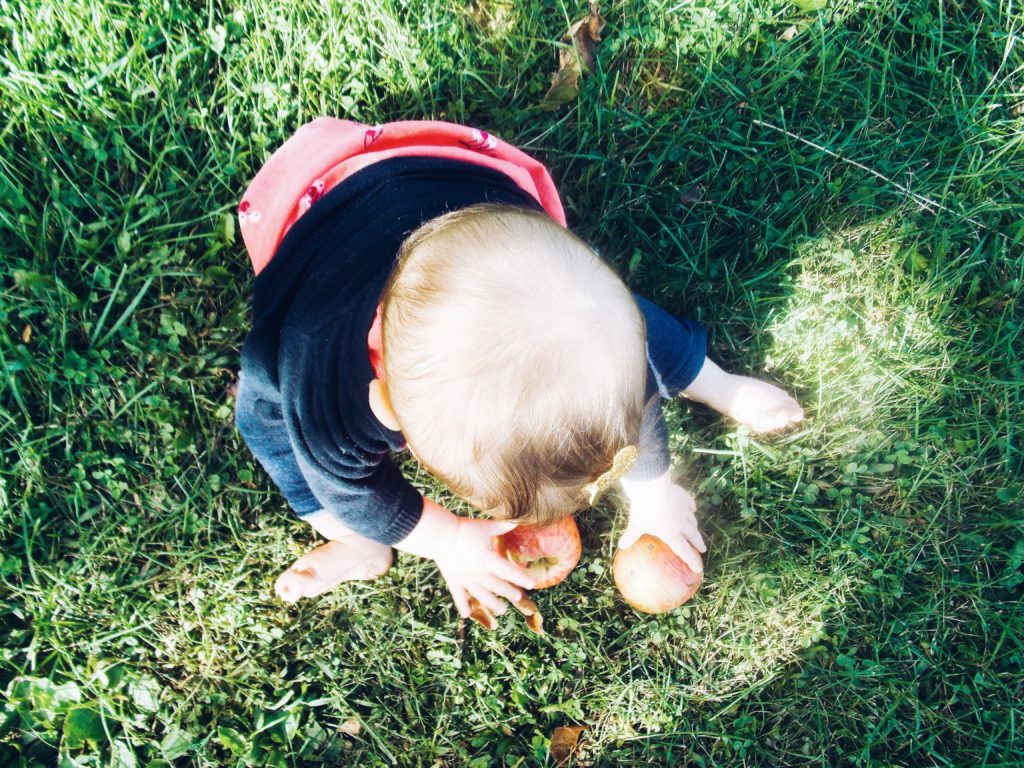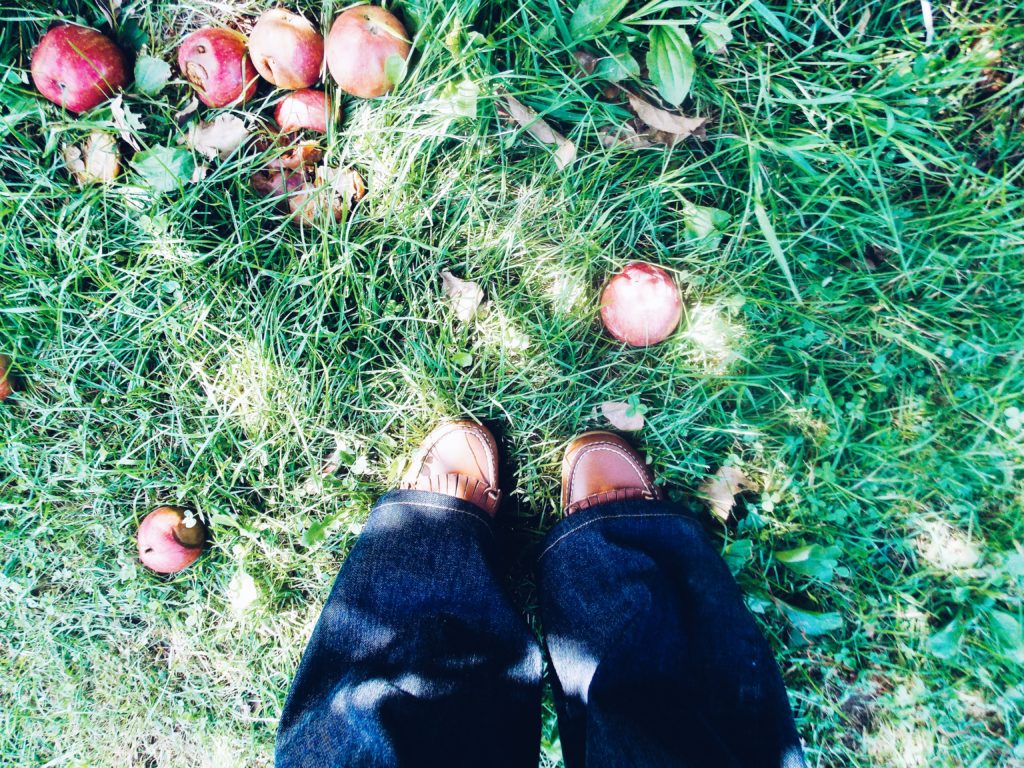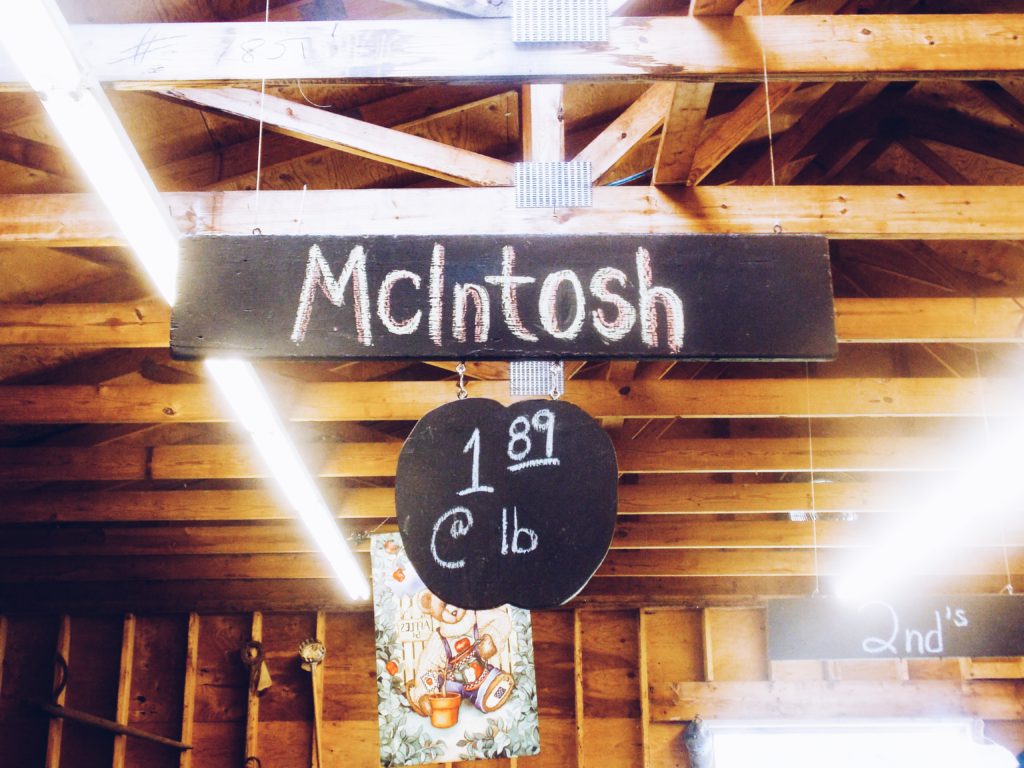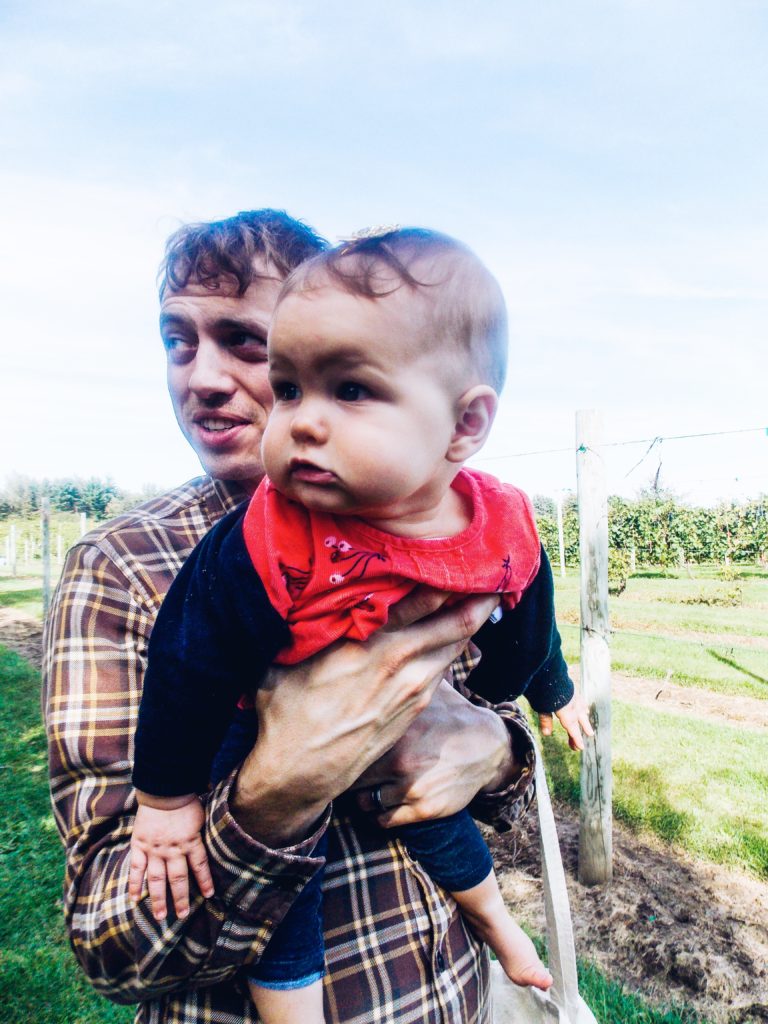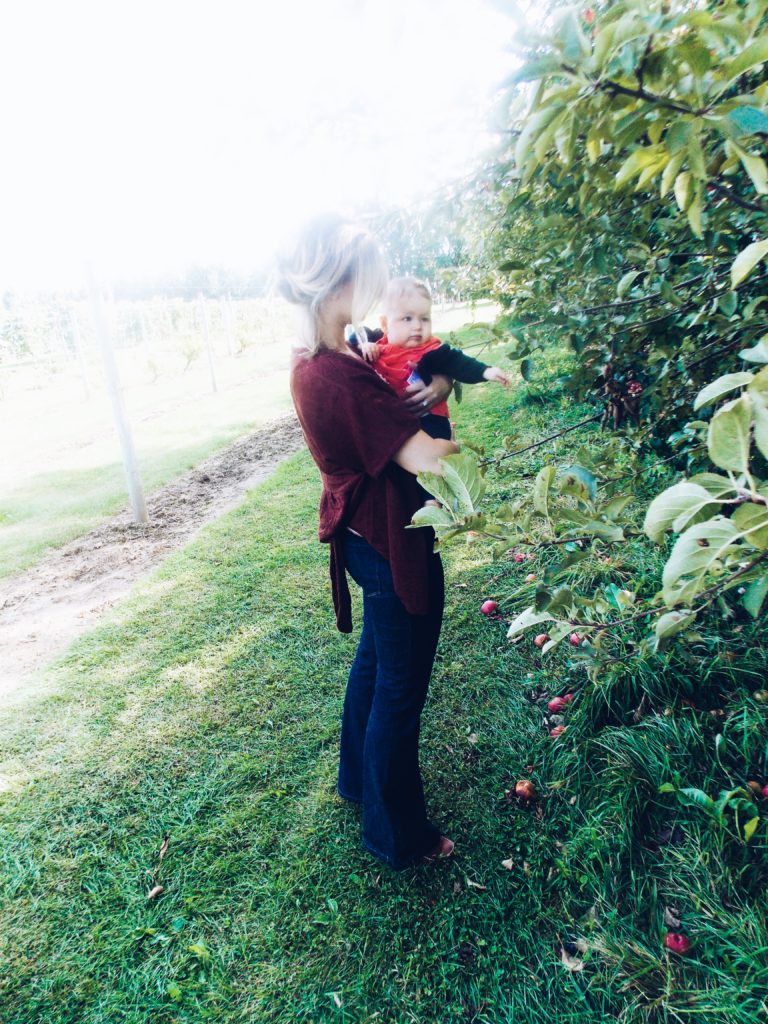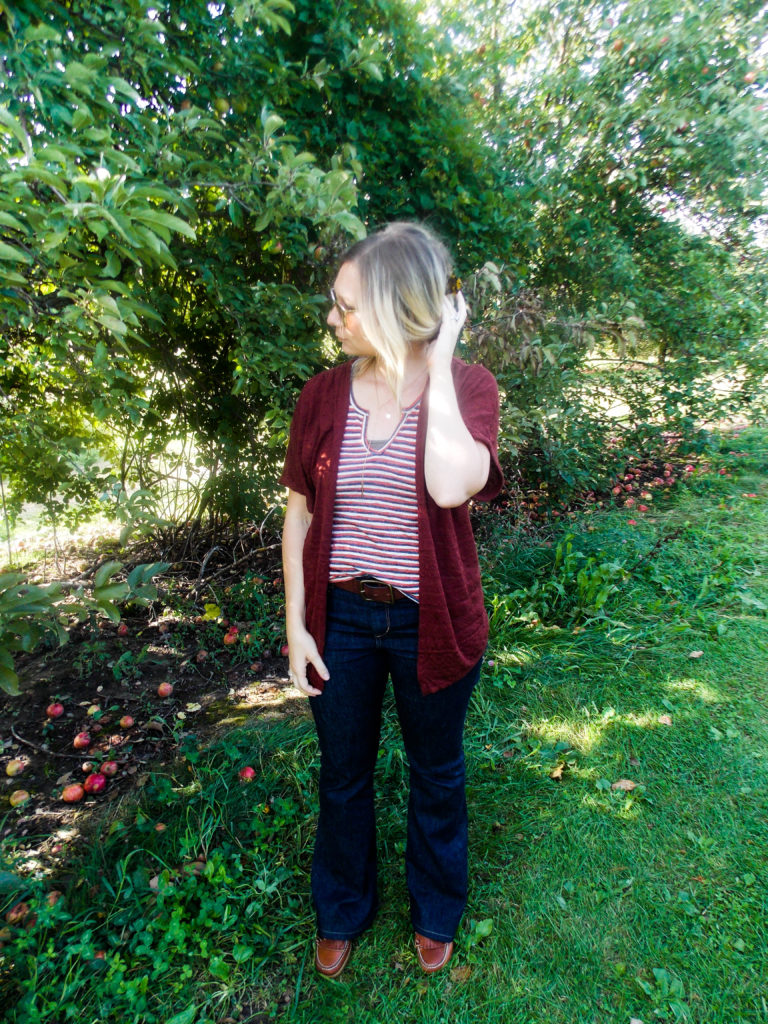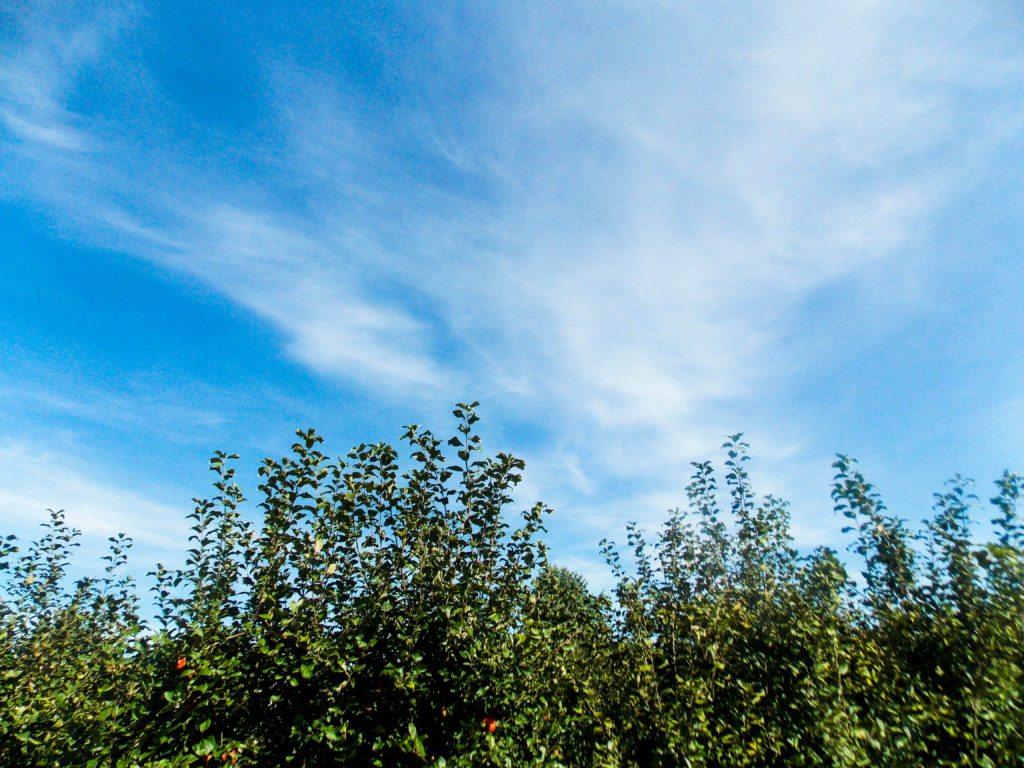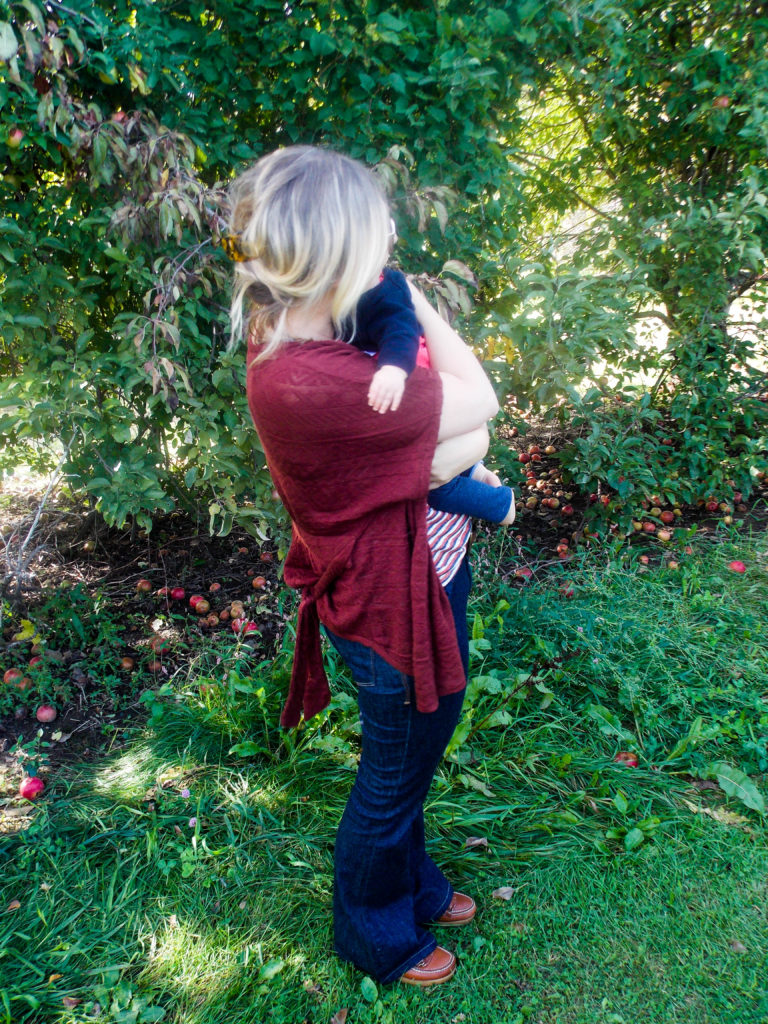 Cardigan, Old, Similar | Tank | Denim, Thred Up, Similar | Loafers, Vintage, Similar | Sunglasses, Old, Similar | Tote
A couple of weekends ago we went to Aamodt's Apple Farm and picked up some fresh apples. This is one of my absolute favorite things to do as soon as fall rolls around and it was so much fun to go with Kit this year! She was ENAMORED with the apples! She giggled at them, tried to grab them all, and when I set her down and let her play with a couple you would have thought I was giving her an ice cream cone! I love family traditions and I am so excited to continue to share them with Kit.
Speaking of traditions, every morning I get an e-mail from Skye Jethani and I like to read them to Kit (I am fully aware that she doesn't understand, but you know, whatever). This morning I really resonated with what he had to say, especially this quote:
Everywhere we turn we are told what we lack, what we should have, or what new addition to our lives will finally make us feel whole. We strive forward on a treadmill of discontent powered by the advertising industry and a culture that says we are what we own.
Can I hear an "amen"?! So often we see something that we should be admiring, but instead we look at it with greed and envy (I talked a little bit more about that here). I love how Jethani uses the metaphor of a treadmill… it's the perfect way to describe how I feel sometimes. It seems like I'm always running, running, running towards this elusive place where I will finally be content with what I have. I hate that I feel that way. I hate that I fall for the ploys of advertising. I hate that I feel like I am what I own. Because you know what? I'm never going to find contentment through consumerism and I am so much more than what I own. And so are you! It's so hard to rise above what our culture so often uses as a measurement for worth, but we are so much more than our possessions! If we all decided to start seeing people… I mean REALLY seeing them for who they actually are instead of for what they have, we would start treating people as if they were worth something. So often I place people on this imaginary hierarchy based on whether or not I think their possessions are "cool" (or, let's be honest, how similar they are to me). That's terrible! I should be treating people with respect and dignity because they are made in God's image. I want to work on this. I want to work on seeing past what people have and just loving them because, in the end, we're all human. That should be all that matters right?
Does anyone else struggle with this? Do you have a hard time seeing past what people own? I'd love to hear your thoughts in the comments below!
Until next time,

Shop this post:
Disclaimer: Most of my clothing is thrifted/consigned. When I show you one of these thrifted pieces, I try to find items that are as similar as possible in a variety of price ranges.
Also, Truncation contains affiliate links, which means that if you click on a link or purchase an item from a link, I may make a commission. Thank you for supporting Truncation!