Hi friends! As part of my Slow Fashion Friday series I want to start introducing you to different brands that are creating goods in an ethical and slow way. I'm pretty excited about some of the brands I'm lining up to show you! So what better way than to start with a friend of mine from college! She and her husband have recently launched Long Letter Press Goods where they make the most charming cards and prints! So without further ado, I'll let Naomi do the talking:
---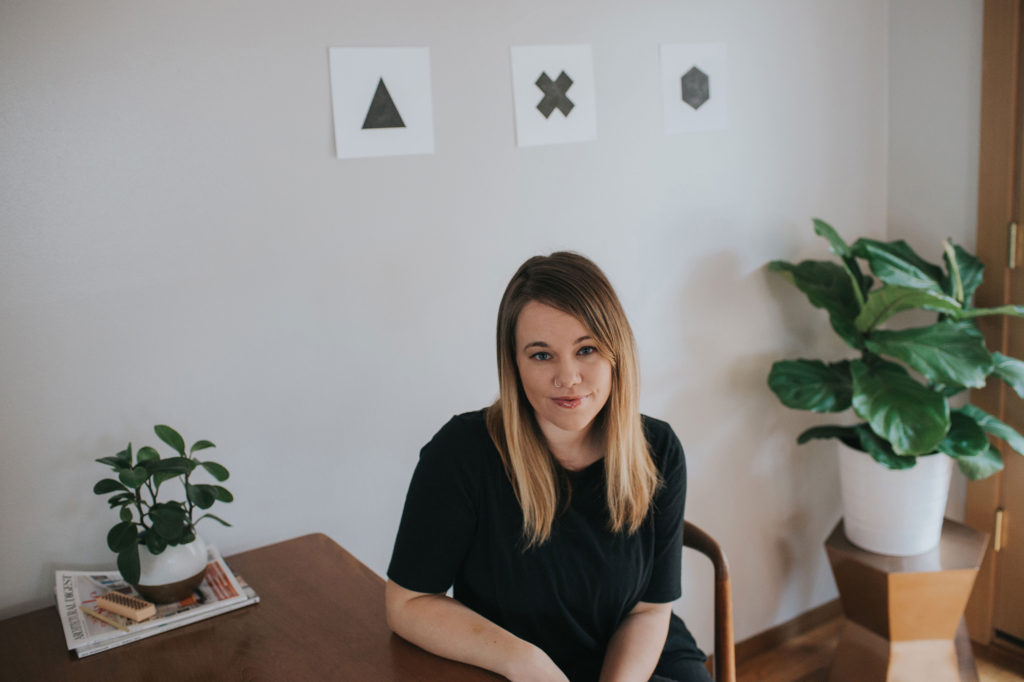 ---
 Q. Tell us a little bit about yourself!
My name is Naomi Long. I co-own and operate a Letterpress and Paper Goods company called Long Letterpress Goods with my husband Gabe. We create letterpress art prints and greeting cards. Everything we make is illustrated, printed, packaged and shipped from our studio in the Seattle Area.
---
Q. How did you get into making prints?
My formal training is in Graphic Design. I was working as a Designer at a Manufacturing Company for a few years. A lot of my time was spent emailing and fighting for my team to get the resources they needed. I ended up feeling very disconnected from the creative process. I wanted to make products that I felt personally connected to and products I could be proud of. I had always admired the process of letterpress from a distance and started researching it randomly one day. My husband and I ended up buying a press for our Christmas gift to each other one year and we decided to try and make it a business together.
---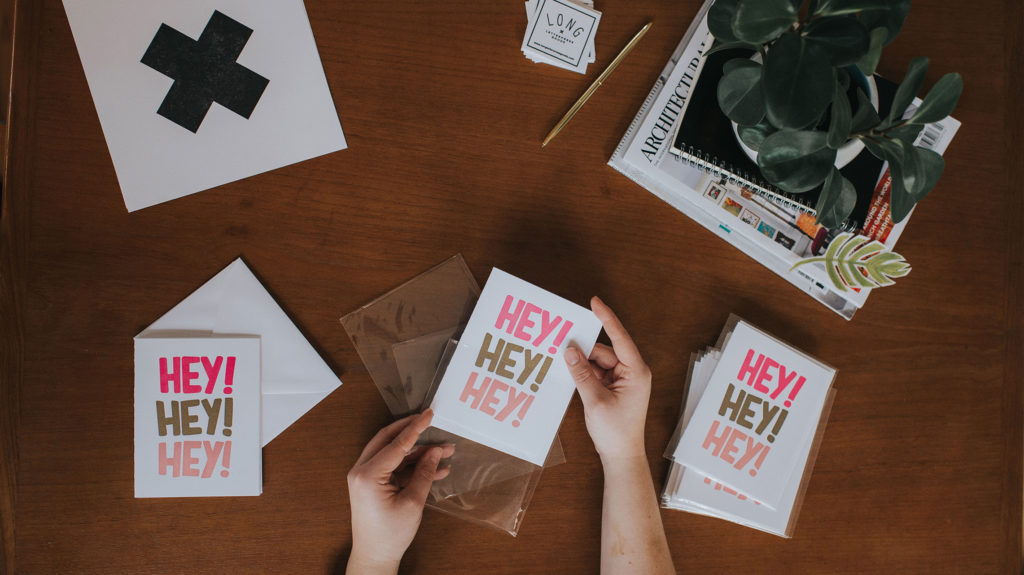 ---
Q. What are your inspirations during the creative process?
Currently I am very inspired by form and color. I love how they work together and that one can make or break the other. I follow a lot of Interior Designers on Instagram, I'm really inspired by how they see the world through the textures and pieces they pick. I also just got back from a trip to Paris where I visited the Louvre and I have been slightly obsessed with researching hieroglyphics – the shapes and lines they used are so elegant and simple.
---
 Q. What is it like to be a female entrepreneur? What struggles have you had? What successes?
 For me right now being a female entrepreneur is a lot of days researching how to make my business profitable, setting goals for myself, and carving out time to paint and create new products. The biggest struggle, especially with a newer business, is feeling alone and not having mentors or colleagues to work with and learn from. The most rewarding moment has been seeing people connect with the products that we create.
---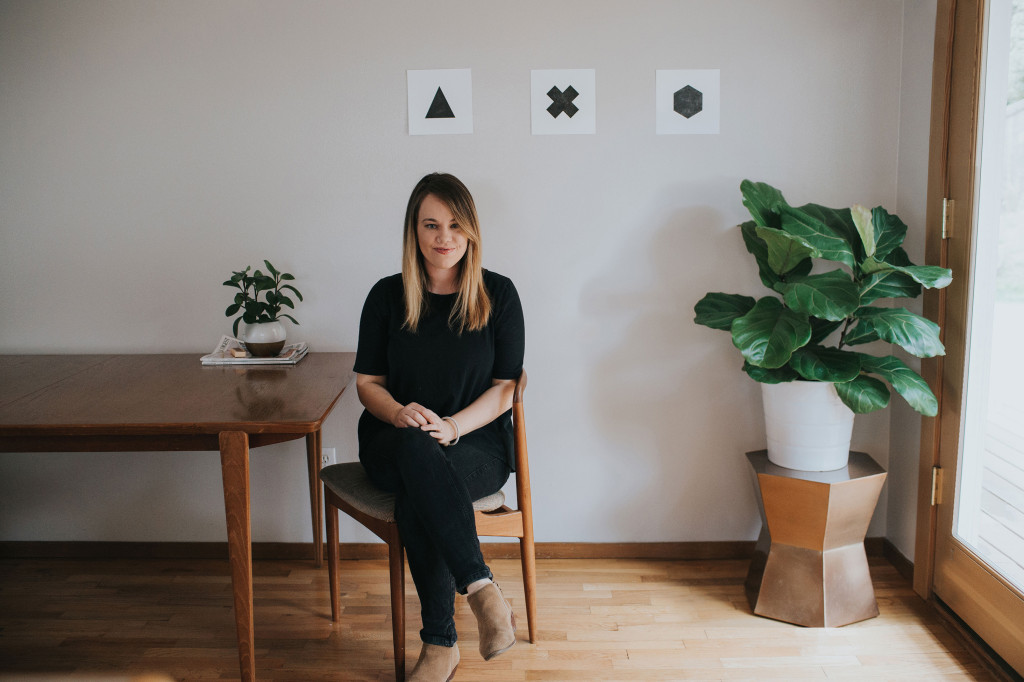 ---
Q. How can we see more?
---
Thanks Naomi! I'm super intrigued by the letterpress process now and I can't wait to see what else she creates.
Until next time,