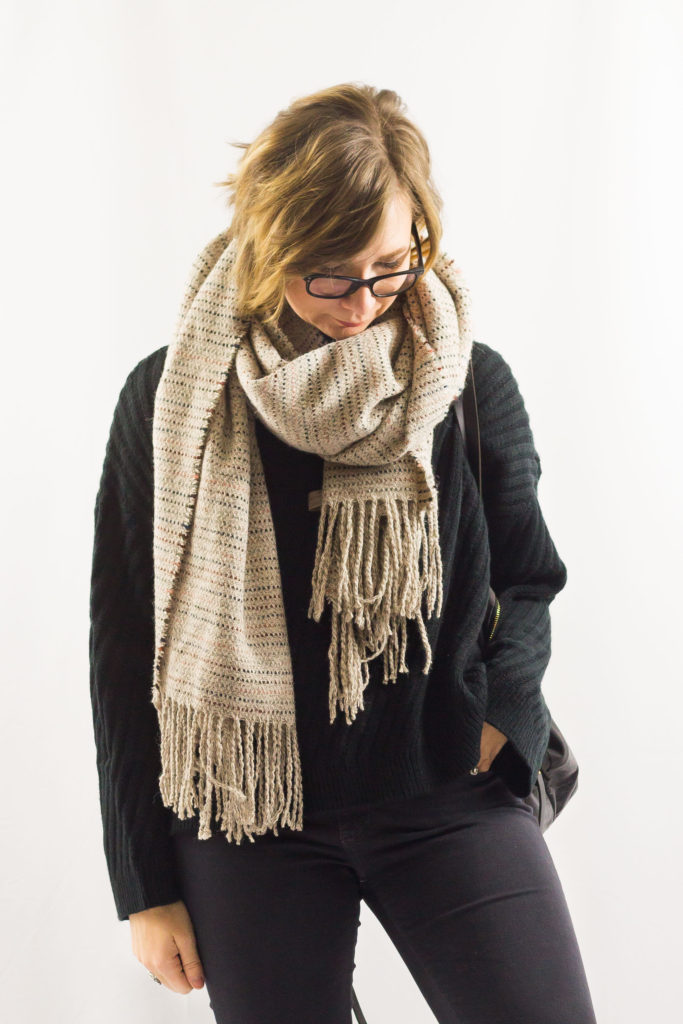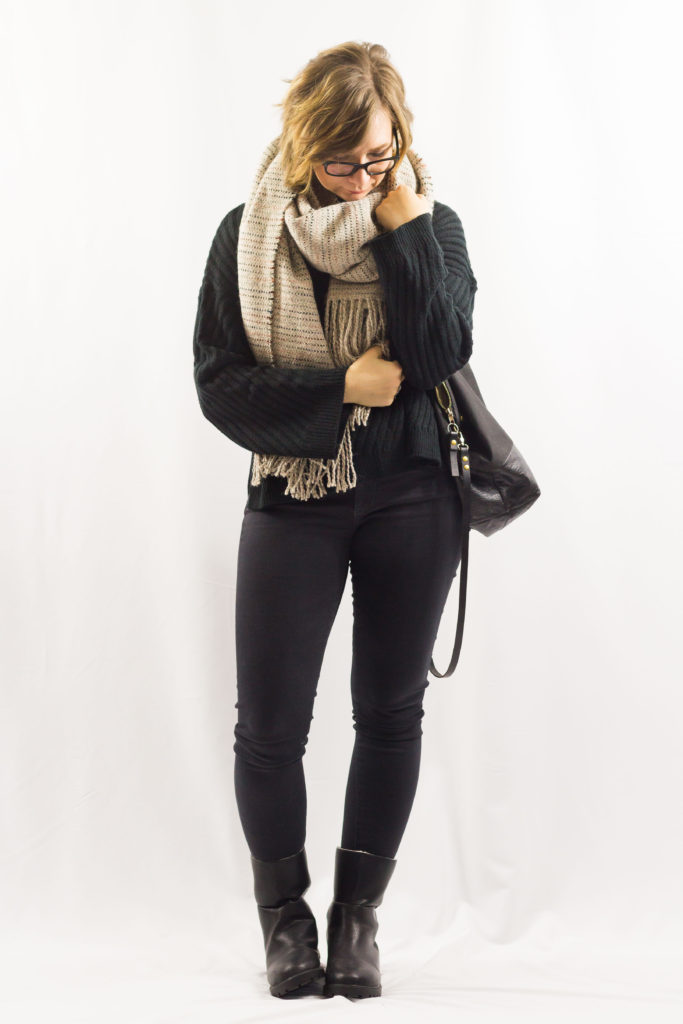 I'm so excited to be back on the sharing my Capsule Wardrobe train!
And I'm really excited to share my new format with you guys today.
It's pretty simple really:
I'll be sharing my daily outfits with you Monday through Friday.
Fun right?
I know I've attempted the daily posts before and failed miserably, but I think this go will be a lot easier.
Why?
Because there aren't going to be any bells or whistles.
Simple, easy daily outfit posts.
I'm switching to this format for a variety of reasons.
First, because I was really missing Carolyn of Unfancy's daily outfits because they gave me so much inspiration. I'm hoping that by following in her footsteps I'll be able to inspire myself to be content with my closet (and hopefully inspire you as well!).
Second, because I was just craving something simpler. I loved doing my weekly three series, but I just want to talk about what I already own.  It helps reel me in to do so, and I'm hoping it will encourage you in that direction as well.
And finally: because it was getting to be too much to try to take photos with my little family for every blog post. Family time was becoming all about photos and I was finding it hard to live in the moment. Also, Kit is just not into taking photos so I was getting stressed and she was getting stressed.
Instead, I took all of my winter photos during my three week break so for the next three months I can focus on uninterrupted family time. It's needed, to be honest.
But if you still want to see me more real life moments, head over to my Instagram because I'll be sharing my outfits in "real life"… babies included.
I hope you'll enjoy my new layout! I'm excited about it so I hope you are as well.
So… I guess I'll see you tomorrow!
---
Outfit Details:
Black Sweater: thrifted | Ethical  Option | Non Wool Option | Affordable Option  
Gray Denim: AG | Affordable Option
Warm Boots: thrifted | USA Made Option | Wear for a long time option | Affordable Option
Scarf: Thrifted | Similar
Purse: Holm Goods
---
To see my outfits in real life, visit me on Instagram!
My capsule in it's entirety can be found here
Until next time,