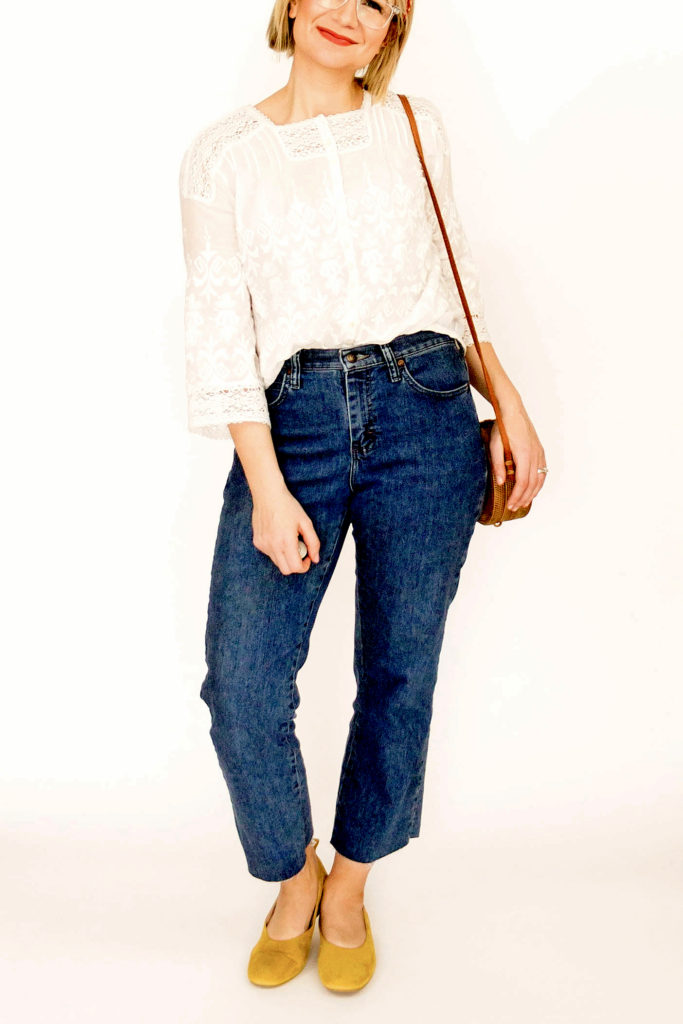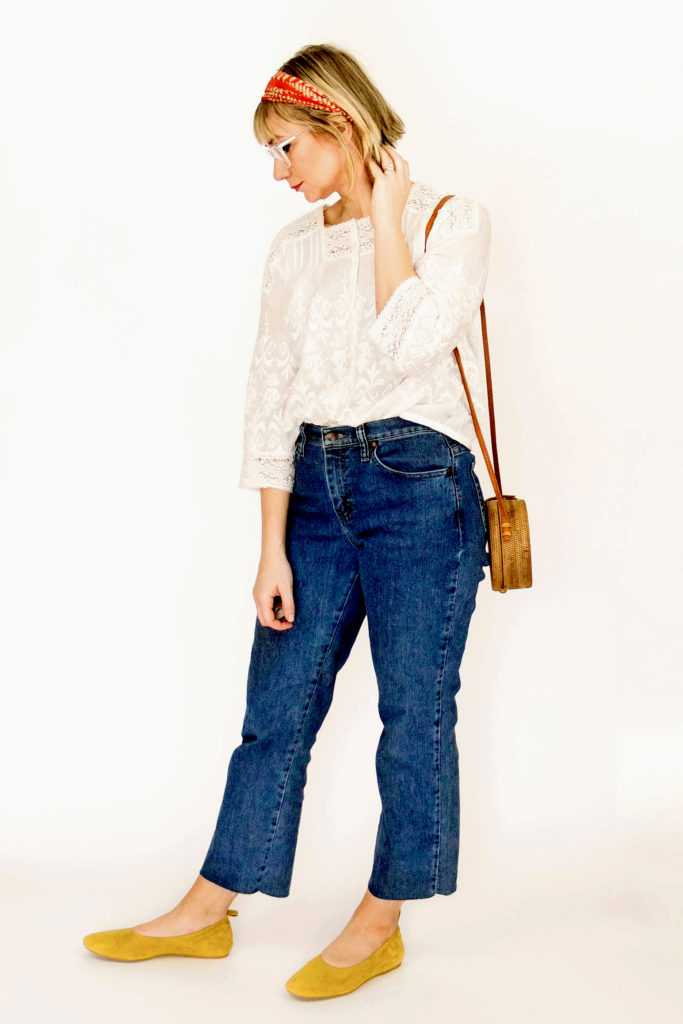 I know a lot of you have mentioned that my style seems to have evolved pretty quickly from my winter capsule to my spring capsule.
And you're right! I have gone for a new vibe, and I've really been loving it.
But I wanted to let you in on a little secret:
I mostly just updated my denim.
When shopping in the past, I've always gravitated more towards tops and dresses because those are the most "fun."
And that's mostly worked for me because up until the last few years, skinny jeans have ruled the day!
They're still very much "in", but other styles have really started to take over… and I kind of love it.
I mean… straight leg, high waisted denim is always going to be more comfortable than skinny, tight fitting jeans.
So when it came time to put my spring capsule together I knew it was time to focus more on the denim, and less on the tops.
It was the perfect time to do so anyway because I'm in a different size of denim than I was before, and I had only a couple of pairs that still fit.
And I only ended up buying two new pairs (both vintage), but they made a huge difference in the overall vibe of my wardrobe.
So why am I telling you this?
Because if you're also looking at making a change in your style, or if you are just wanting to make it more current I want to encourage you that you don't need to do it by buying all of the things.
Figure out a couple of things that will have maximum impact:
a glove shoe, a pair of vintage denim, a circle bag…
tops can stay in style if you pair them correctly, which means you don't need to go out every year and change up your entire wardrobe.
Have you found this to be true? How do you keep your wardrobe current?
---
Outfit Details:
Red Headband: SOOO old | Similar
---
P.S. If you like the outfit I shared today, would you consider sharing it on Pinterest? Just over over any of the images and click the "pin it" buttons. Thanks so much!
Until next time,