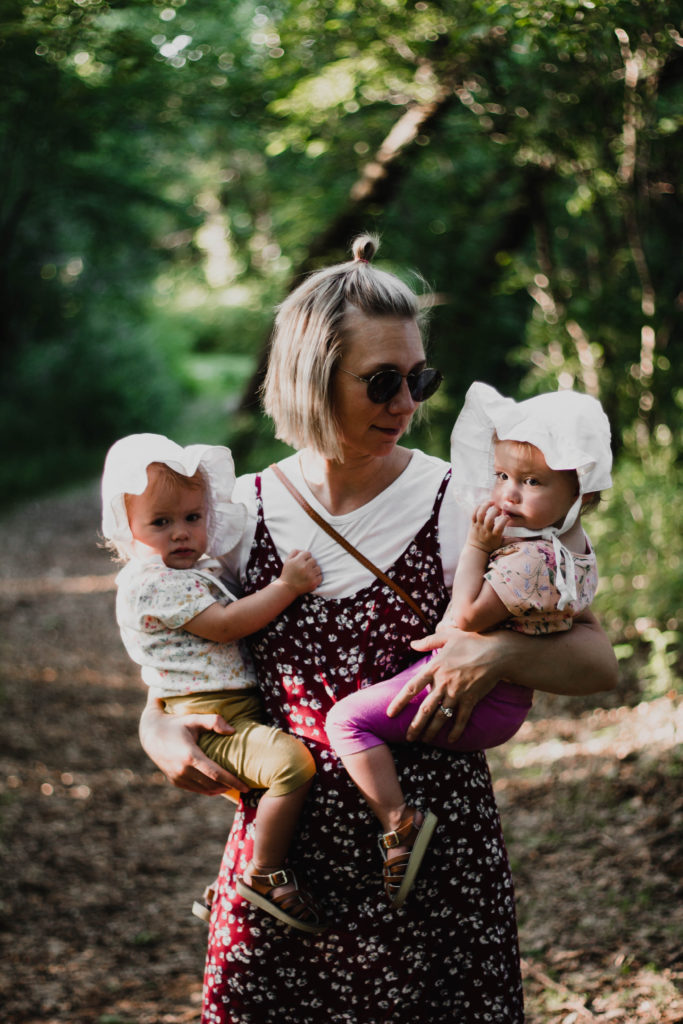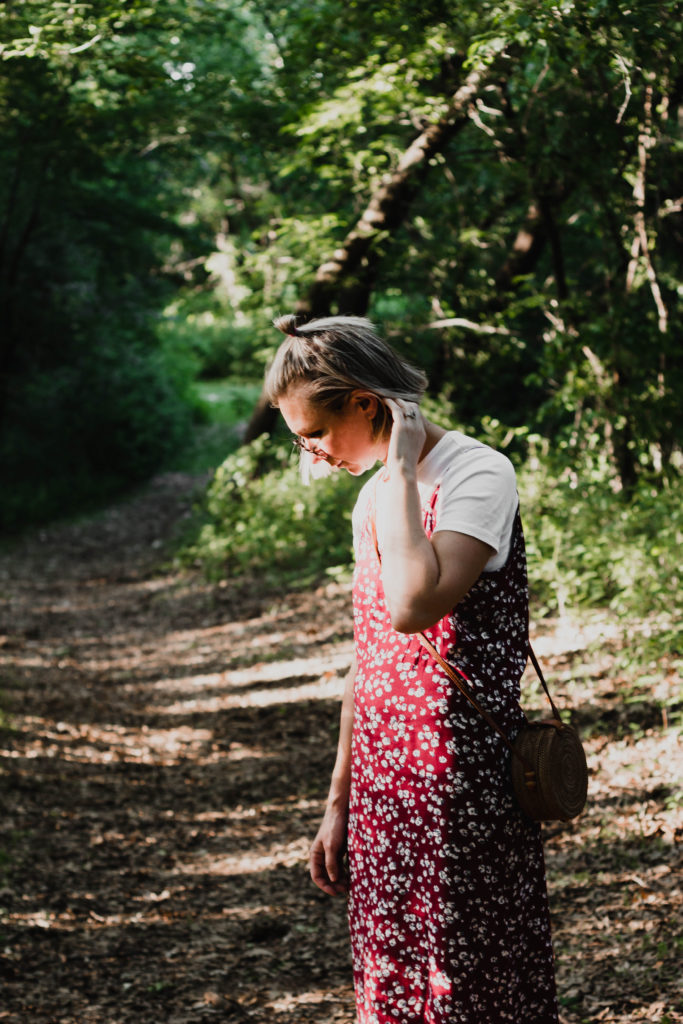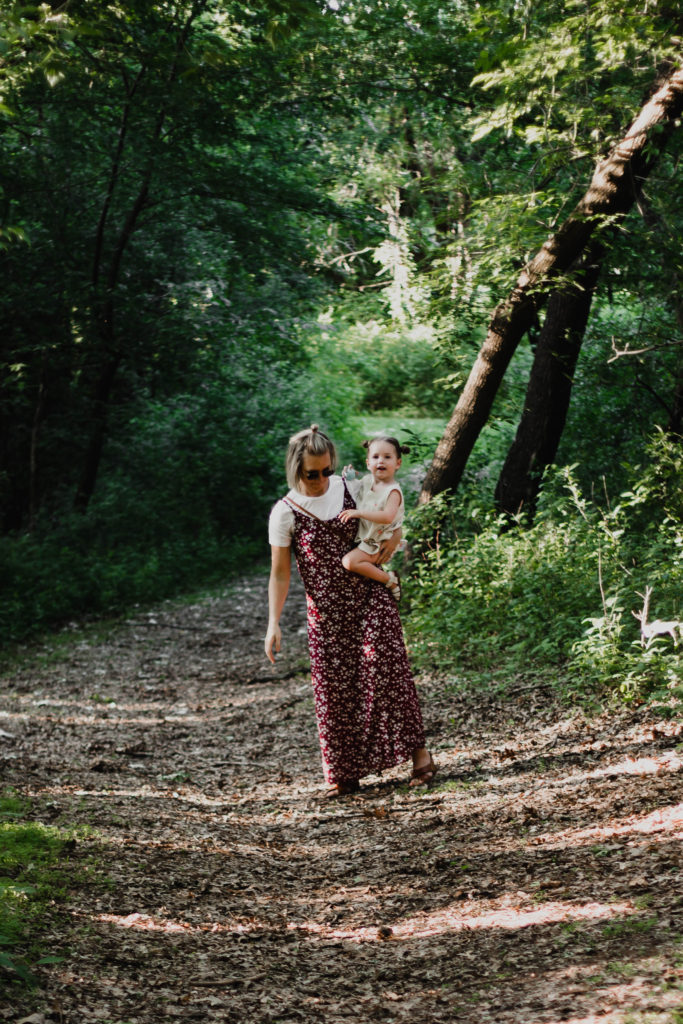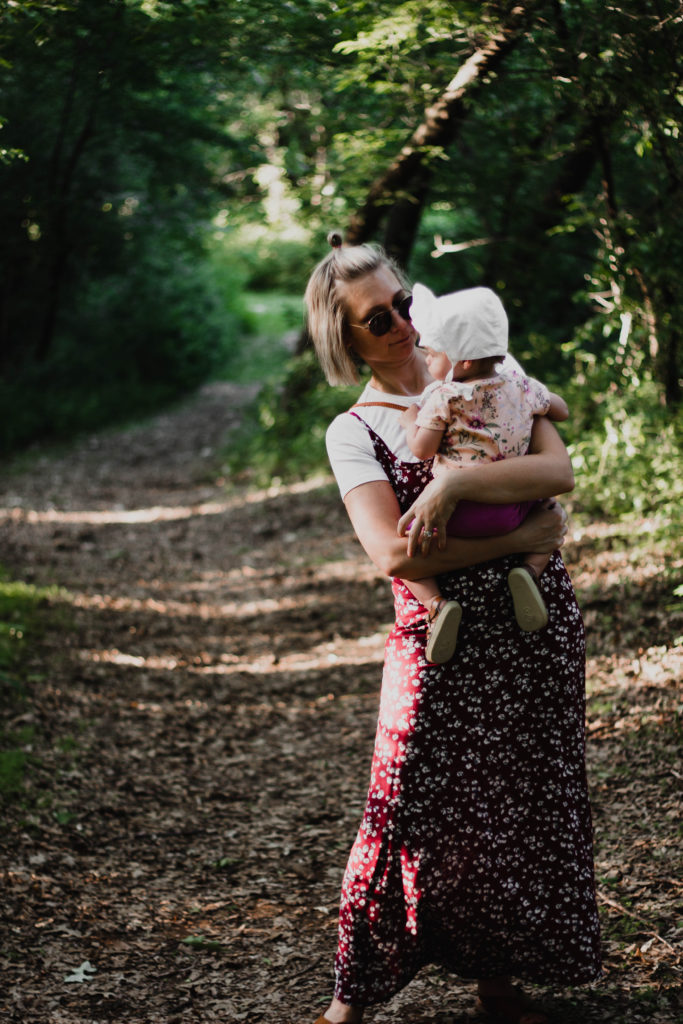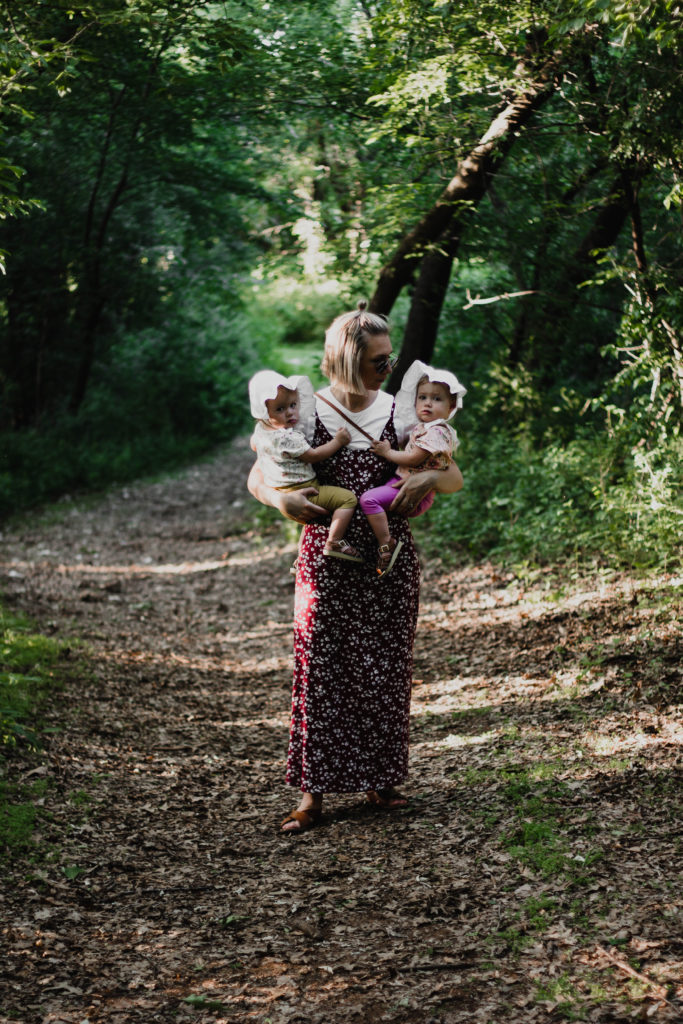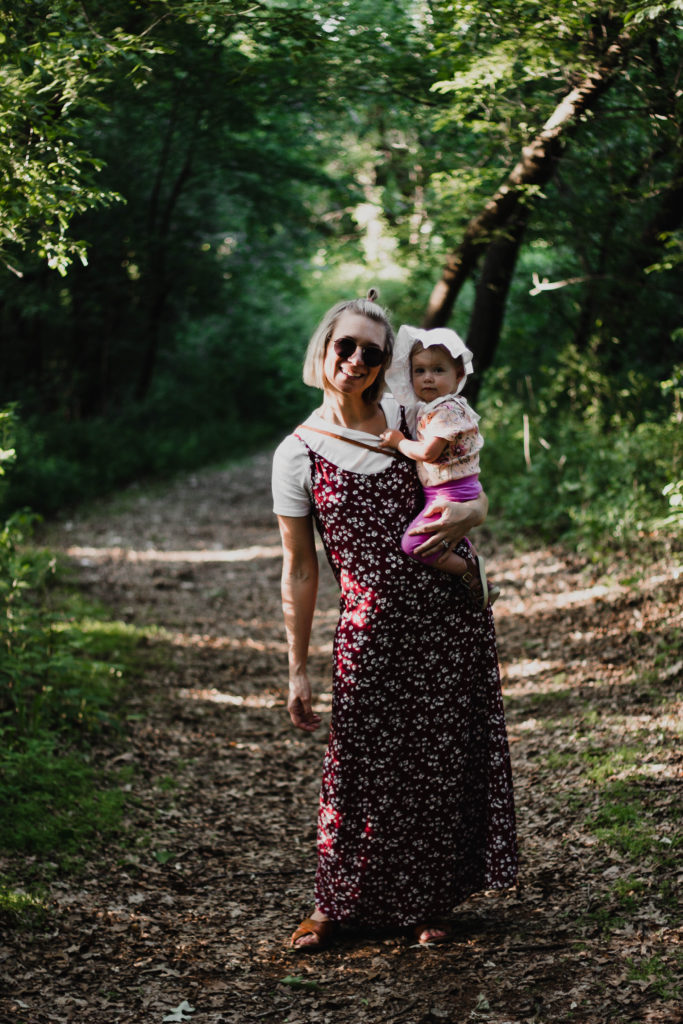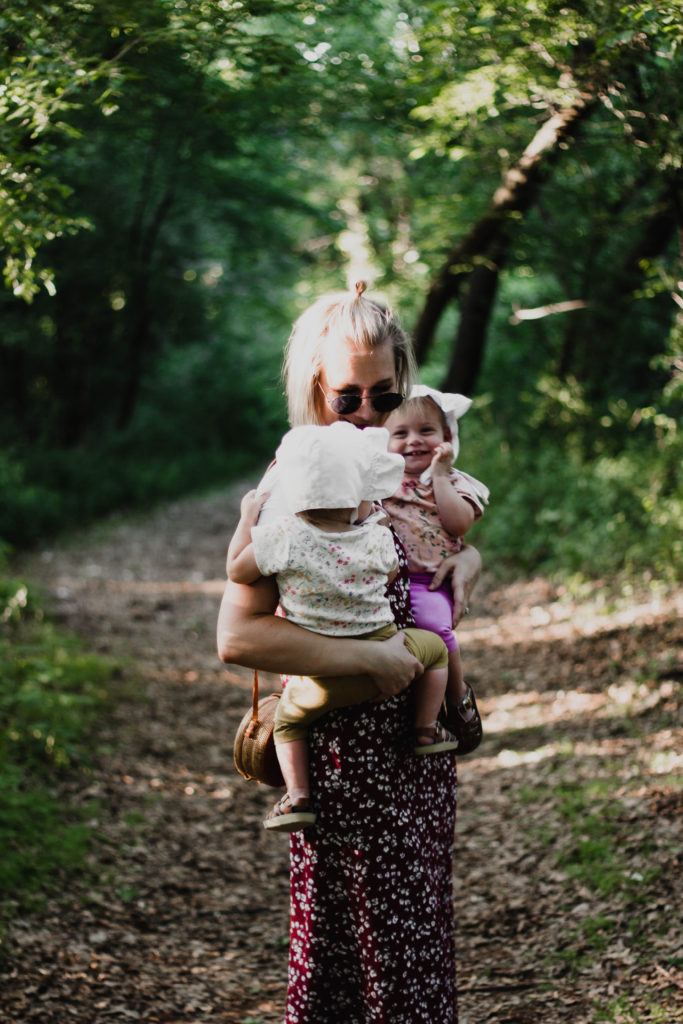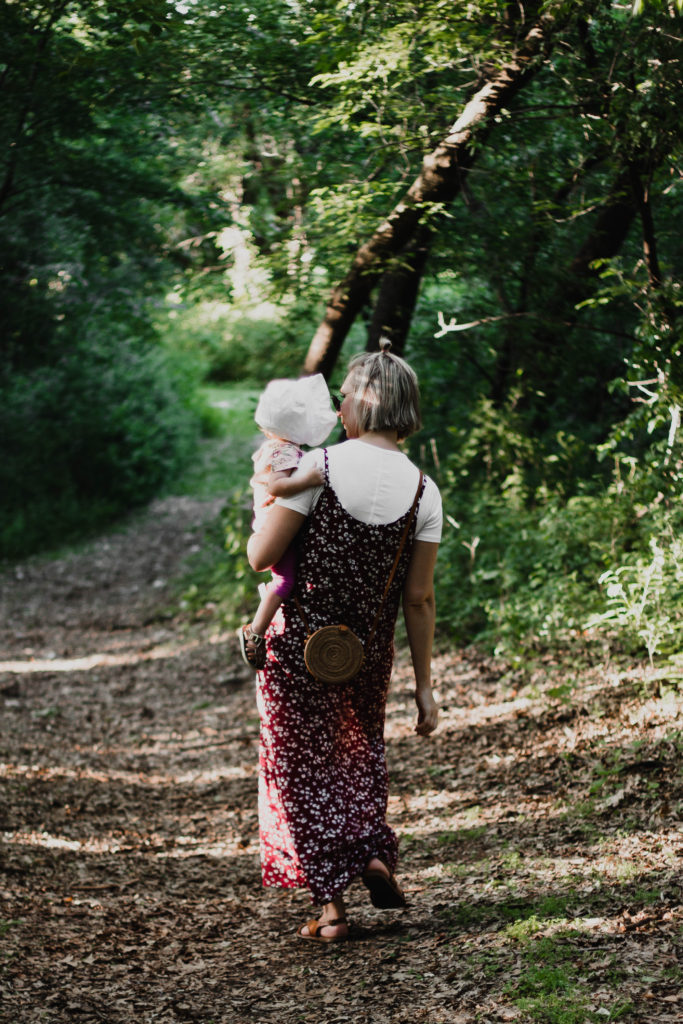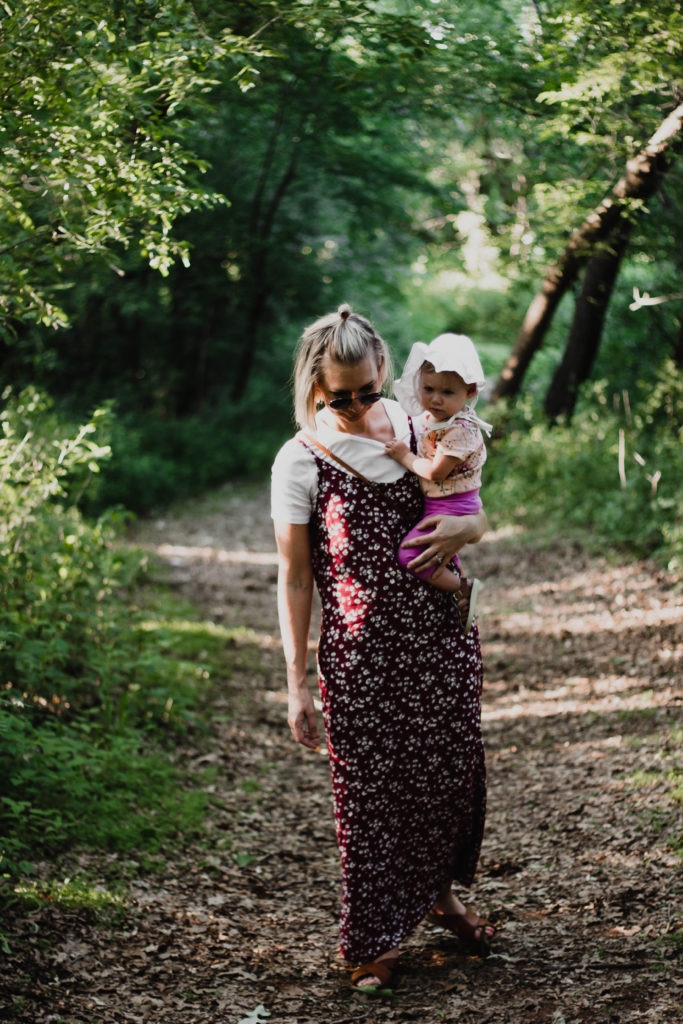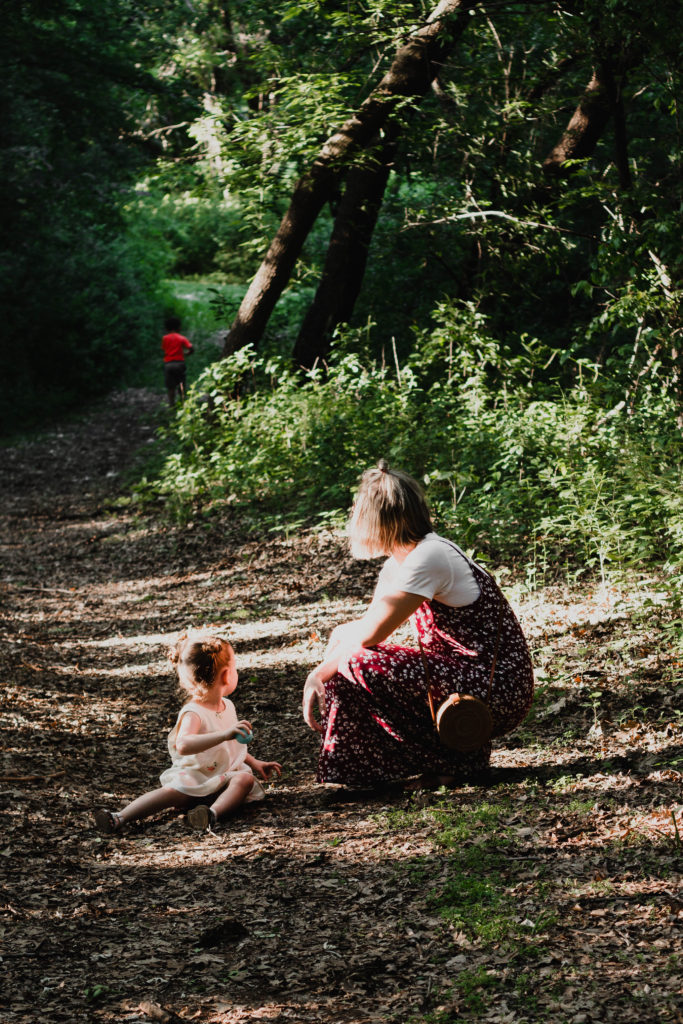 Ah! The lazy days of summer…
I miss those. 😉
We took these photos at the beginning of June when our only agenda was to squeeze in a walk before our nightly ritual of popsicles on the deck.
Things have sped up a bit, but I'm pushing through knowing that in just a week things will slow back down again.
We have this network of trails around our house that we've only just began exploring, and I'm eager to get back out and forge new paths…
It'll be even more fun once Ella and Rosie start walking. I can't wait to see all three girls running and exploring. It'll be a sight… a happy one indeed.
I found this dress a few months ago at a thrift store, and it immediately brought me back to 10th grade. It's weird to grow old enough that styles you wore in high school are now considered vintage. This must be how my parents felt when 70's fashion started making it's rounds again.
But I knew this dress was coming home with me, and I knew I would be pairing it with a little white tee… just like I did 18 years ago (crazy to type that out!).
Vintage dressing is my favorite. I love finding pieces that transcend time, and look just as pretty now as they did on the original wearer.
But it is super easy to go overboard, and suddenly look like you're on your way to a trick or treat party.
So I thought I would share three of my tips for wearing vintage without looking like you're wearing a costume:
:: subtlety is key. If you're trying to avoid the costume look, find styles from an era you love, but wear them with subtlety. What I mean is, don't wear the most extreme version of that decade with another extreme version from that decade. So in this case, I wore the spaghetti strap dress with a little white tee but I wore it with a more modern sandal and hairstyle. It would have been too much if I would have worn a bandana in my hair (a.l.a. Mary Kate and Ashley Olson and a hemp choker. Yeah?
:: wear vintage pieces that have timeless fabrics. If you're a 70's fan: stay away from polyesters, and look for pieces made of cotton or other more natural fibers. If you're a 90's fan: look for linens, and nice quality rayons, but stay away from acrylics. The fabric quality is usually what makes an outfit creep over into costume territory.
:: make sure the pieces you choose fit you well. Another way to scream costume is if the pieces are way too big, or way too small. Whatever you end up getting, just make sure it fits you well, and if it doesn't? Get it tailored! You won't regret it (this is especially true for vintage denim).
There you go. I have about 15 years of vintage dressing to lend credibility to my advice (although at least 5 of them were spent definitely leaning more into the costume territory).
Anyone have anything to add to this list? Do you struggle with costumey vintage dressing?
Until next time,
Karin
Shop this post:
Dress. Vintage. Try Searching Here
Tee: Everlane (this is THE perfect tee for layering)
Shoes: Old. Almost Exact
Ella and Rosie's Shoes: Saltwater
Ella and Rosie's Bonnets: Shelby Jane and Co.
Kit's Dress: The Sheet Shop