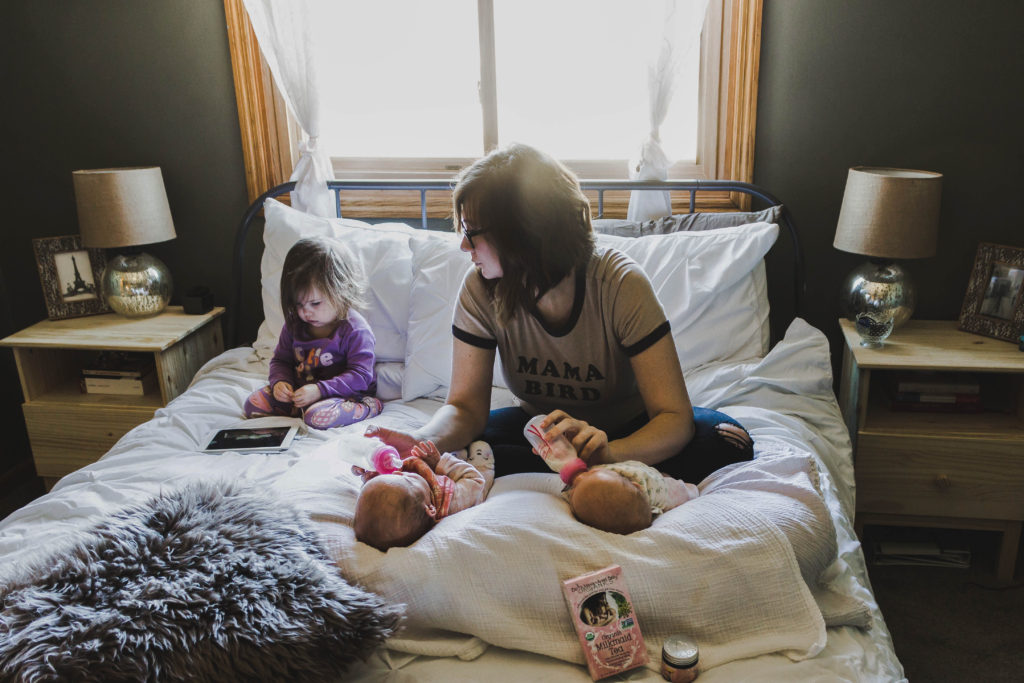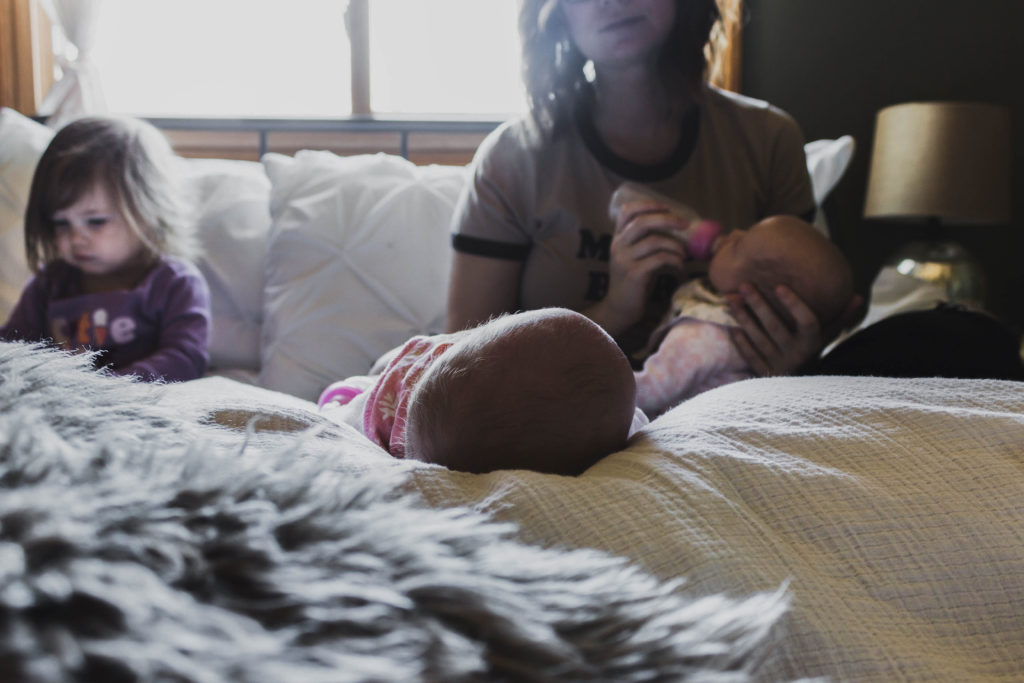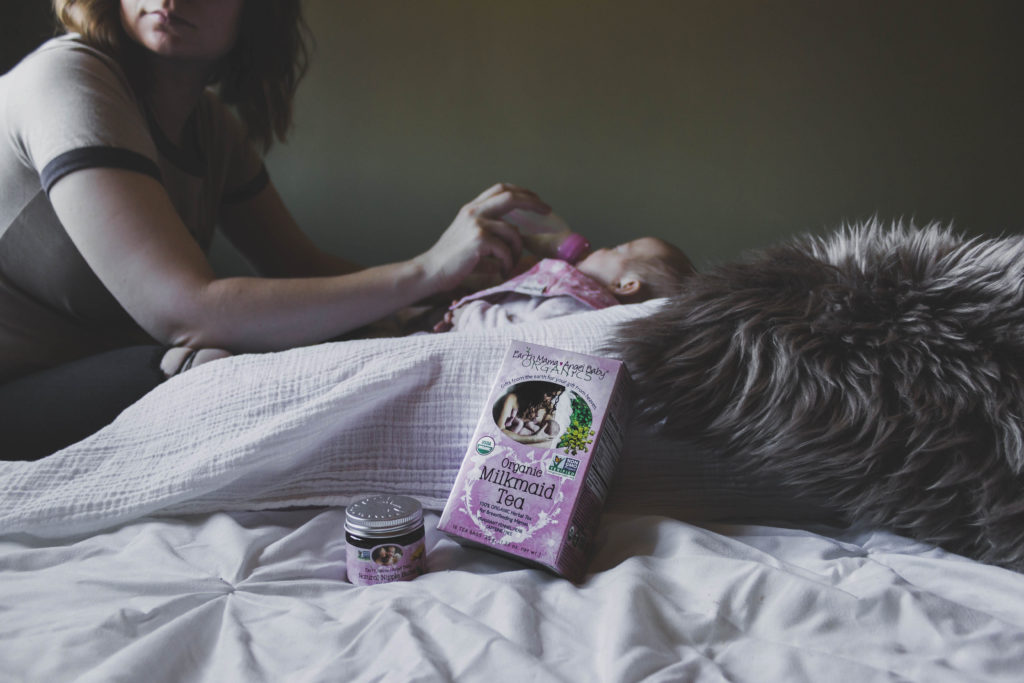 You may have noticed that I just had twins (insert winky face here).
Can I just say that having twins is a huge learning curve? It's fun, but oh my is it a lot of work.
So I thought I would take a post to talk about how to feed twins without losing your mind.
Not that I have it all figured out mind you, but I like hearing how other people are doing things so I thought maybe my other twin moms out there would find this helpful.
Here's the thing: going into "this", I absolutely was planning on breastfeeding the girls and doing it tandem as much as possible.
With Kit being in the picture, I knew it wasn't going to work to feed them one at a time, but I still absolutely wanted to breastfeed.
Well…
They decided to come seven weeks early.
And that meant that all of my carefully laid out plans of tandem breastfeeding while Kit sat lovingly next to me reading books flew right out of the window.
Those little minxes.
I was still planning on trying, but it became apparent pretty quickly that it wasn't going to happen. They just couldn't (and still can't) stay awake long enough to eat when at the breast.
So, being that I'm a firm believer in fed is best, we decided that the best course for our family was to pump and bottle.
Is it the most fun route?
No, it absolutely is not. I miss having that time with my babes snuggled up to me (they can't even eat while being cuddled by me… hence the breastfeeding pillow).
Instead I get to be snuggled up to my Medela 6 times a day.
The biggest lesson I've learned from having twins so far is that you have to be flexible. You have to be willing to change plans and do what works. Ideals don't always mesh with reality and, you know what, that's okay.
Let that be okay.
Otherwise you'll go crazy.
So this is what we do:
We do a modified version of Babywise.
Modified as in:
We do not do cry it out. I just can't. Don't ask me to.
We always feed them if they're hungry. Always.
The Babywise principles we apply are:
Trying to make sure they get in a full feeding when they do eat (in other words, no snacking) so that they are full enough to sleep until their next scheduled feeding… if they wake up hungry before it's "time", we feed them. This is the most important aspect of what we do though. If they don't get a full feeding, they won't get a good nap/will be crabby little beasts.
We follow a fairly strict schedule (when they let us) so that they are eating and sleeping at roughly the same times.
So far it has worked really well. This is what it looks like for us:
7:00 wake up and eat/have a little awake time
8:00-8:30ish go down for nap
10:00-10:30 wake up and eat/have a little awake time
11:00-11:30ish go down for a nap
1:00-1:30 wake up and eat/have a little awake time
2:00-2:30ish go down for a nap
4:00-4:30 wake up and eat/have a little awake time
6:00ish go down for a nap (they have a bit more awake time at this time of day)
7:00 get ready for bed, eat and go down for the night
11:00 wake up and eat, put them right back to bed
3:00-4:00 dream feed
This schedule has worked really well for us as far as keeping track of how much they're eating (they are both in the 80th percentile for preemies so that's great!), making sure they're eating enough, and helping them to sleep a bit better.
Plus they both do things at the same time, which makes things so much easier.
Some areas we've struggled in:
They're both a bit refluxy, so sometimes the schedule just doesn't work because we have to feed them smaller amounts more frequently.
Their sleep at night is pretty touch and go (it's great during the day!). They don't need to eat more often (trust me, we've tried that), but they struggle with gas and settling down once we put them down. They just really like to be held.
Some day I'll sleep again.
Now back to pumping…
I've been really blessed with a milk supply that (so far) is exactly what they need.
They eat seven times a day (about 3 ounces each time), and I pump 6 times. At the end of each day we have used up every last drop and the girls are satisfied.
If I really wanted to build up a supply for the freezer, I could pump in the middle of the night but at the moment I'm choosing sleep over having the extra supply. My plan is that when they drop their middle of the night feeding, I'll save up the extra supply at that point.
Now. All of this pumping does leave me a bit… (ahem) chapped. I've been using Earth Mama Angel Baby nipple butter since Kit was breastfeeding and it's worked better for me than any other nipple cream I've tried (it was even in my February favorites). I have extremely (extremely) sensitive skin and it's the only cream that doesn't irritate my skin. I seriously love it and can't rave more about it (I even use it sometimes as a cuticle cream and lip balm). I love that it's made with only safe, natural ingredients so I don't have to worry about any getting into the girls' milk.
And there have been a few times that my supply has dipped a bit. When that happens I just up my lactation oatmeal intake (1 cup old fashioned oats, 1 tablespoon of ground flax, and whatever else you want to add) and drink a cup of Earth Mama Angel Baby Milkmaid tea. I love the taste and it seriously works! I notice a difference almost immediately after drinking a cup. And if I don't have enough time to sip on a cup of tea, I'll add it to a smoothie with lots of fruits and veggies.
Which brings me to… I eat a ton… a ton. I've heard that feeding twins burns around 1,000 calories so I just eat every time I'm hungry. I'll worry about losing baby weight when the girls are done eating. Right now, my focus is on providing them with my milk.
Holy moly long post.
But what about you? If you have twins, I'd love hear how you make it work when feeding your babies. Or if anyone has tips on keeping gas/reflux to a minimum I'd love to hear that as well! Also, has anyone tried the Earth Mama products or have a good lactation recipe they'd like to share? Let me know in the comments below!
Until next time,

*Thanks to Earth Mama Angel Baby for sponsoring this post
Product Details:
Nipple Butter: c/o Earth Mama Angel Baby
Milkmaid Tea: c/o Earth Mama Angel Baby
Bottles: Dr. Brown
Breastfeeding Pillow: Twin Z Pillow
My shirt: The Bee and the Fox