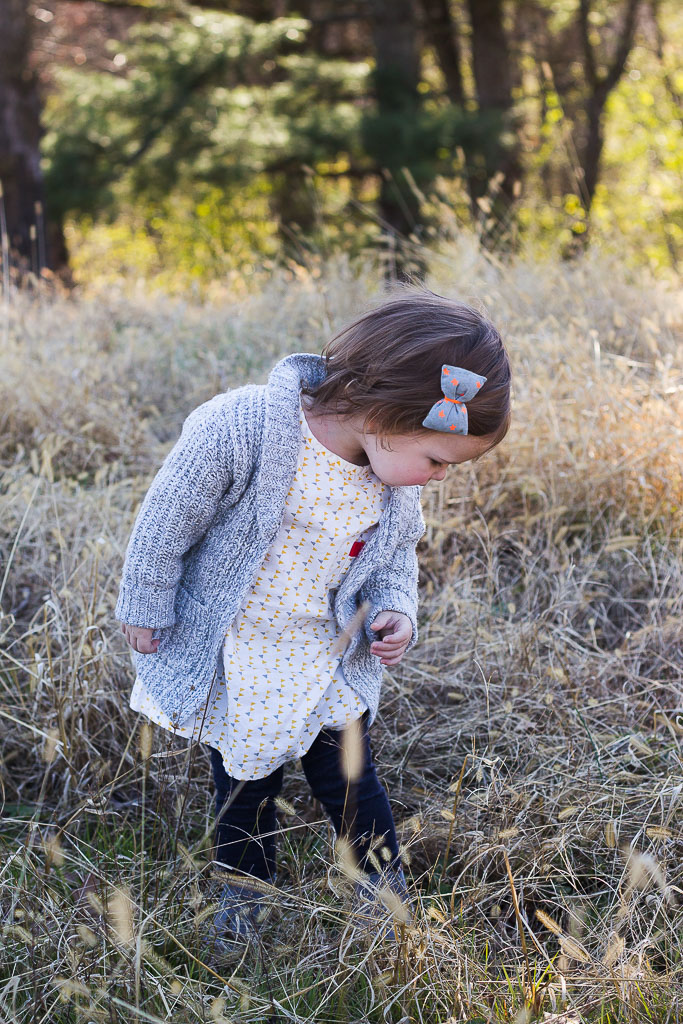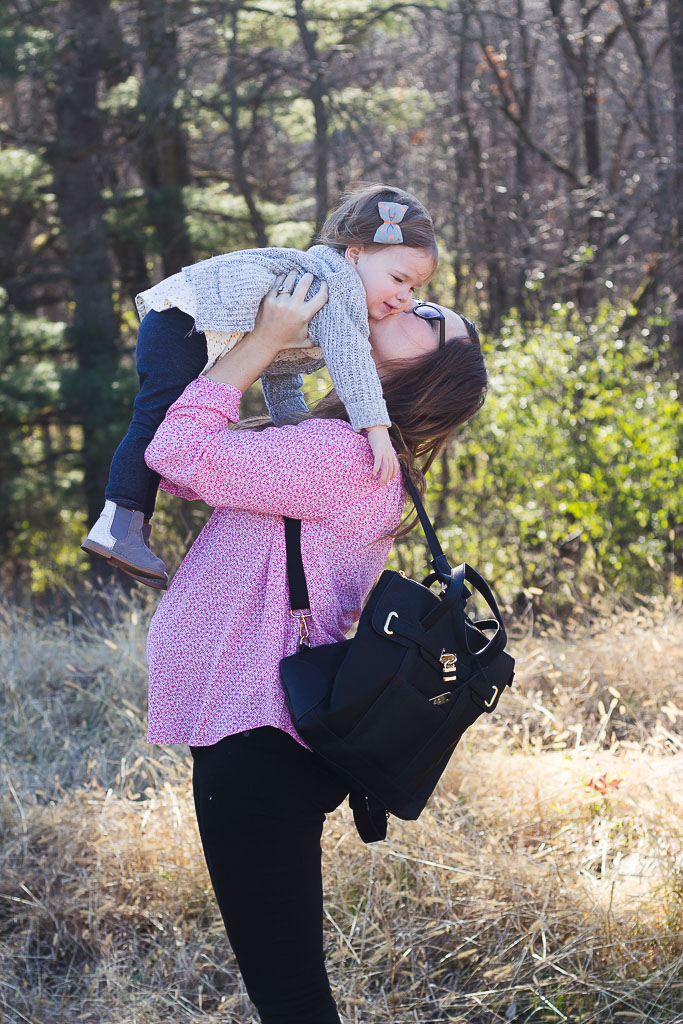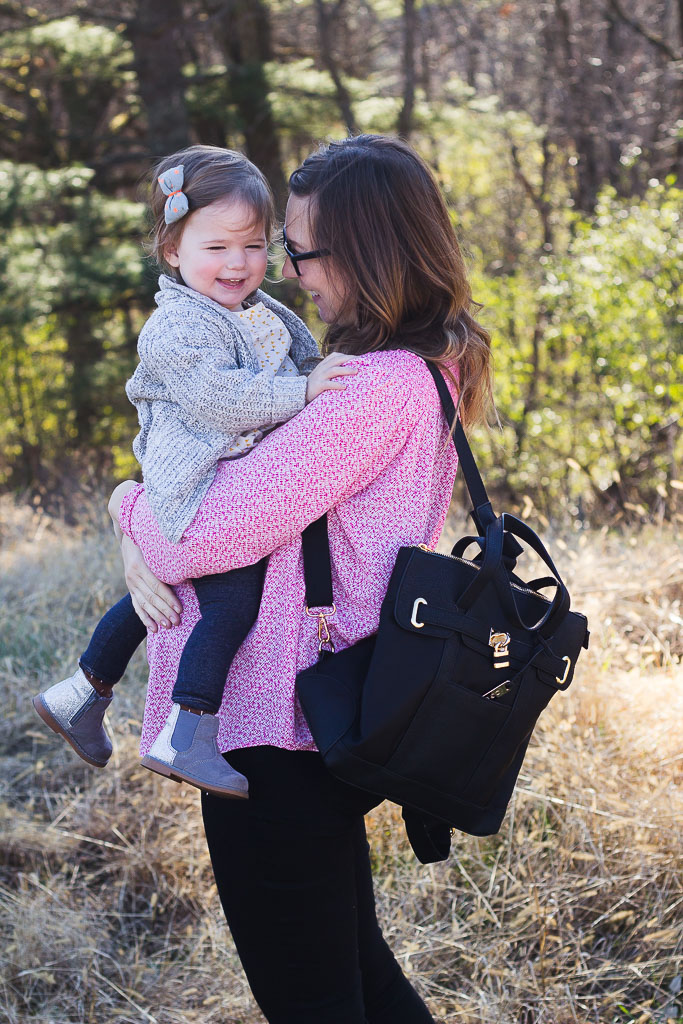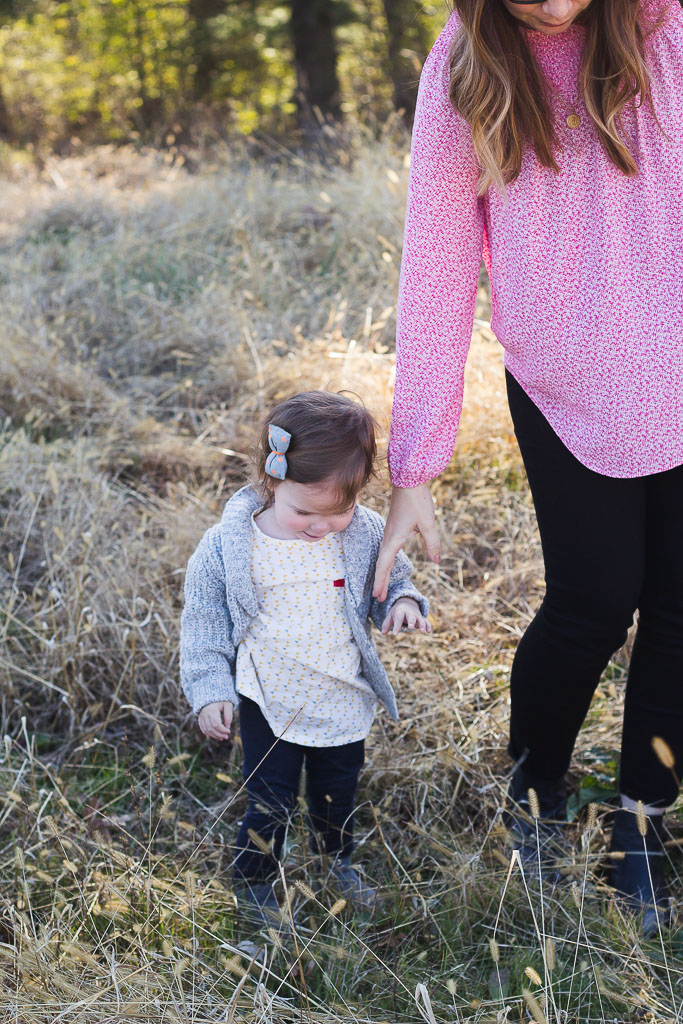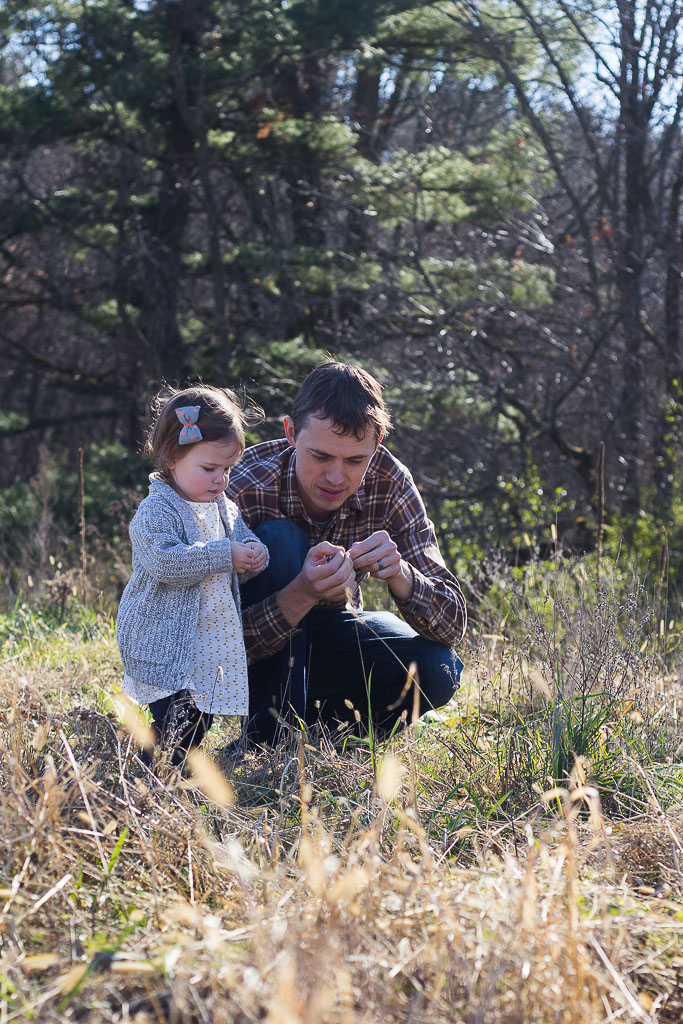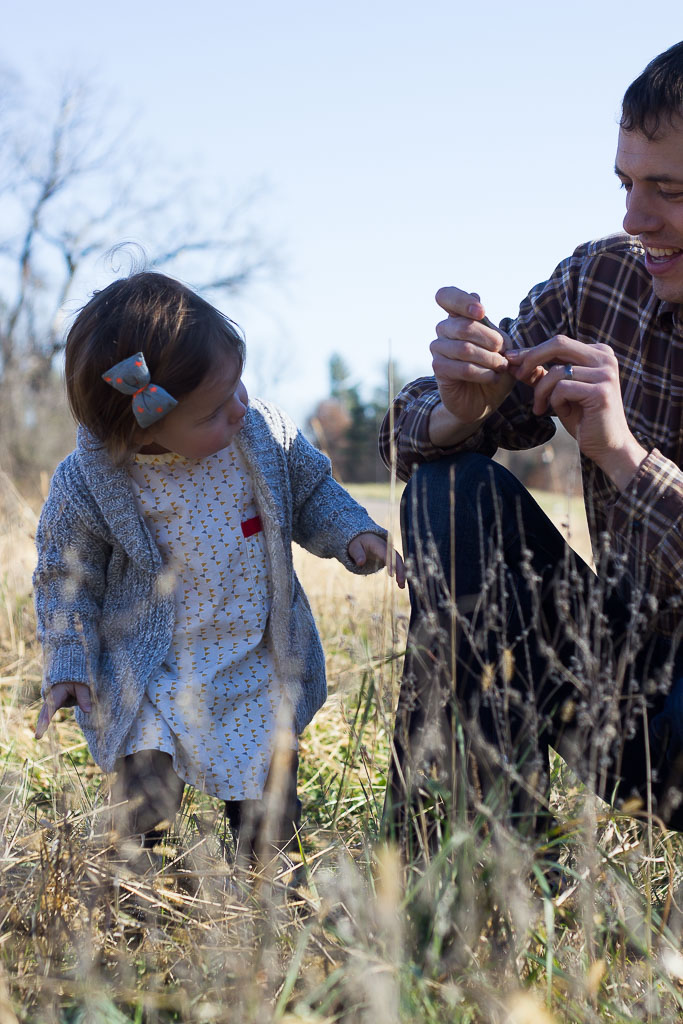 You all probably know by now, that I tend to stay away from a colorful capsule wardrobe.
And while it's true that I do prefer a robust palette of grays, whites, taupes, and blacks I have a little secret for you…
I actually do like colors. I'm just a bit afraid of them.
Seriously.
What scares me is that color will make my wardrobe chaotic if I let it take over. Monochrome is very safe. Color is a bit more…
complicated.
But apparently pregnant Karin is more willing to take those risks and I've found that color has crept into my pregnancy capsule.
You see, I had this revelation:
instead of adding color into my wardrobe based off of a palette that I predetermine and therefore feel bound to (so that things don't become chaotic), I've realized that it's better to add color based off of key words that you assign to your wardrobe.
Key words that describe your personality, likes, and interests… or key words that describe your style.
It doesn't have to be super complicated either (we tend to over complicate things don't we?).
For example, I decided to assign these keywords to my wardrobe:
Classic, Feminine Tomboy, and Romantic.
I came up with these keywords by focusing on my lifestyle, what styles I'm drawn to, and what sorts of things I love.
Let me break it down for you:
I'm a stay at home mom so I need to be comfortable (tomboy), but at the same time I love to feel put together and chic (feminine). I'm really drawn to stripes, clean lines, and easy shapes/fabrics (classic). I love Jane Austen, love stories, and listening to music that reminds me that there is good in this world still (romantic).
Easy right?
I know I've heard from a lot of you that this part is really hard for you…. and honestly I don't have any magic advice that I can give you. All I can really say is to try your best to stop getting in your own way.
Also, figure out what you actually like… not what you think you should like.
Once you have these keywords, it's pretty easy to figure out what patterns/colors will work for you.
For me, this looks like:
Colors = pinks, reds, and other soft colors.
Patterns = florals, stripes, and maybe some animal print.
Instead of worrying about narrowing down your colors to a palette and your patterns to a minimum, focus on having a wardrobe that describes who you are.
What do you think? Is this something you are already doing? Do you think it would work for you? Let me know in the comments below!
Until next time,

Outfit Details:
Top: Exact.
Maternity Pants: Exact.
Backpack: Old. Similar Ethical Version.
Kit's Sweater: Exact.
Kit's dress: Exact.