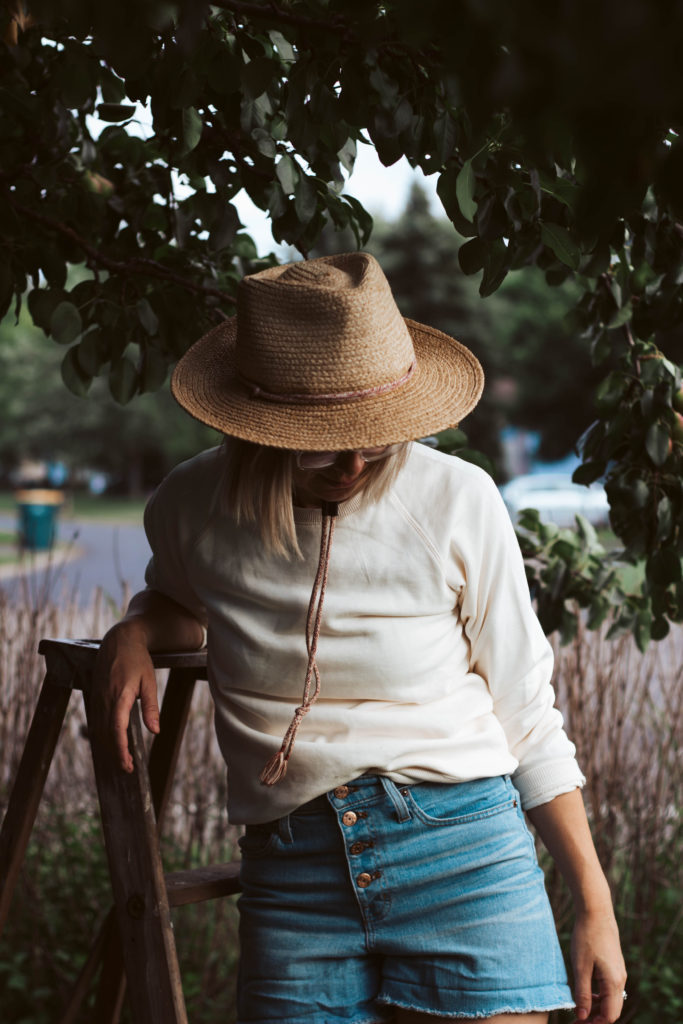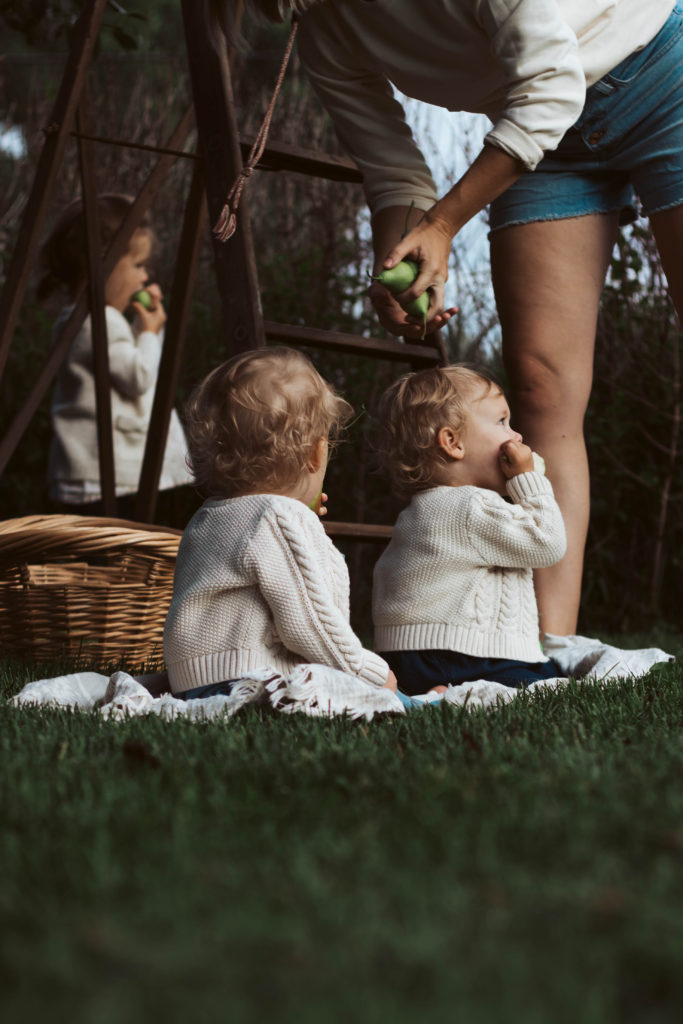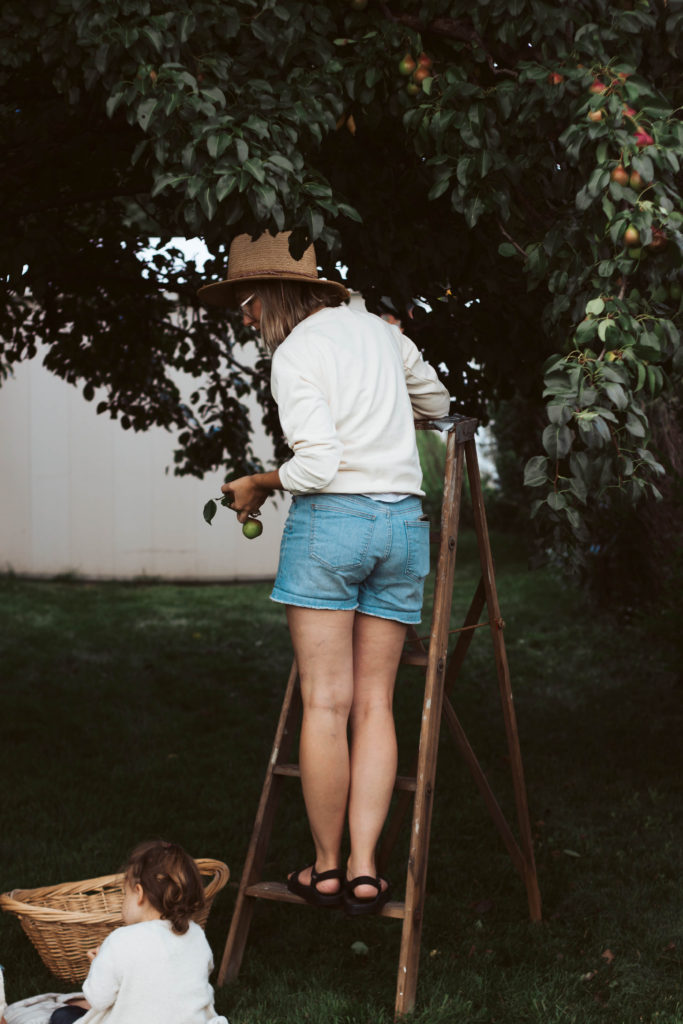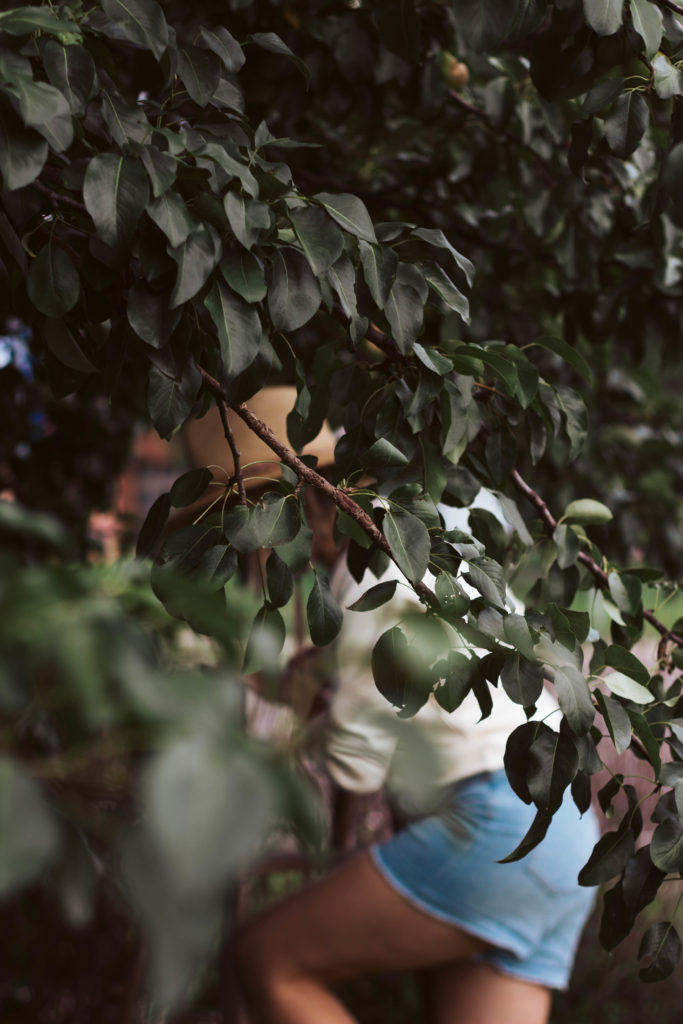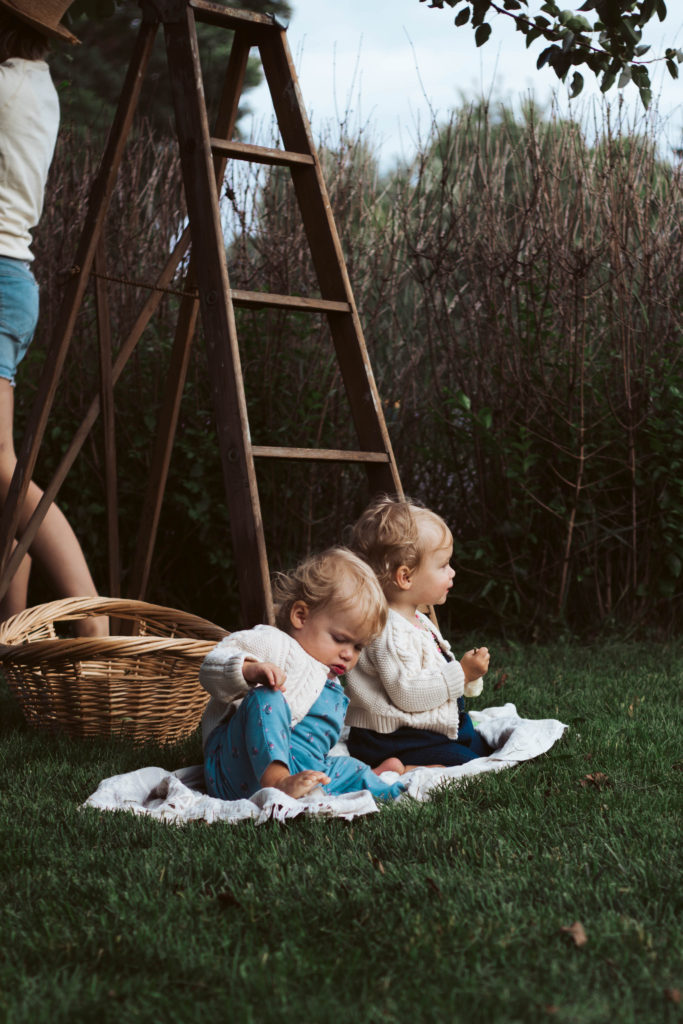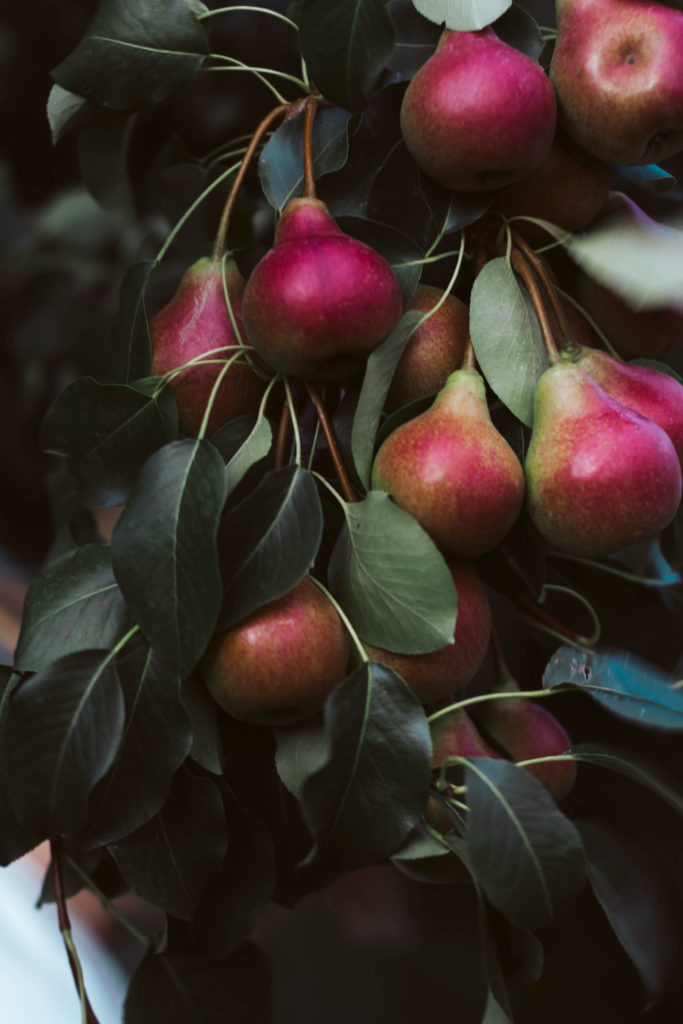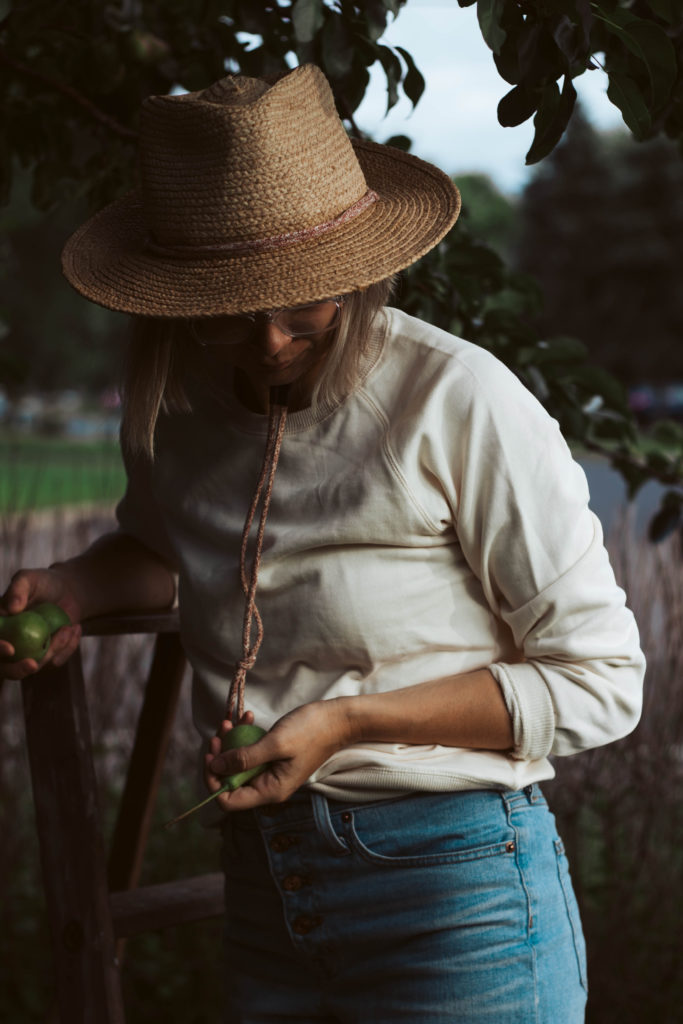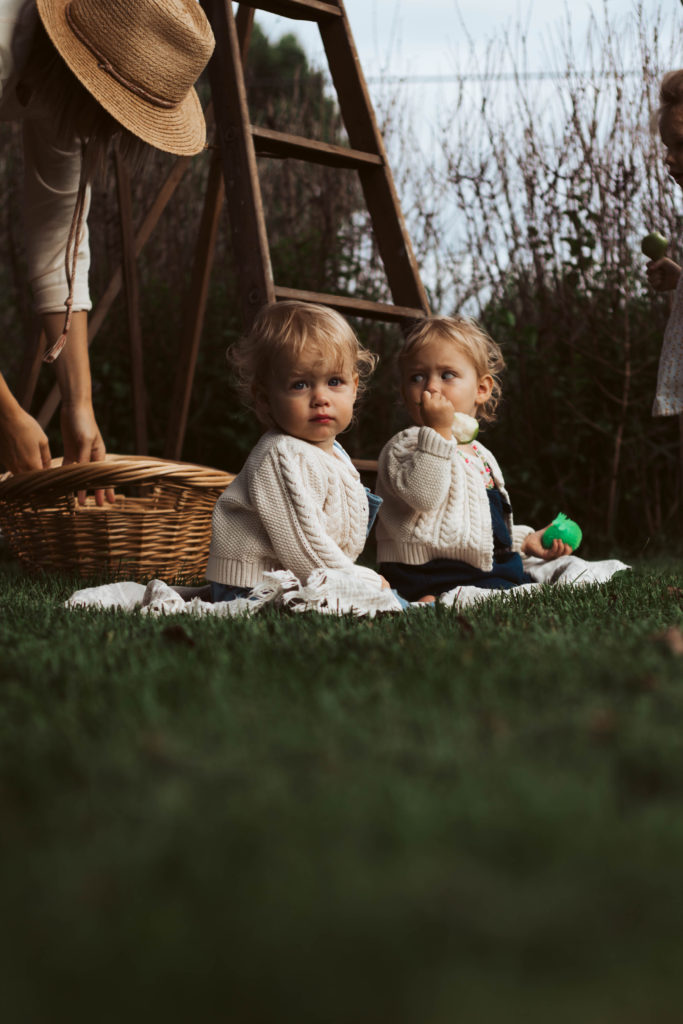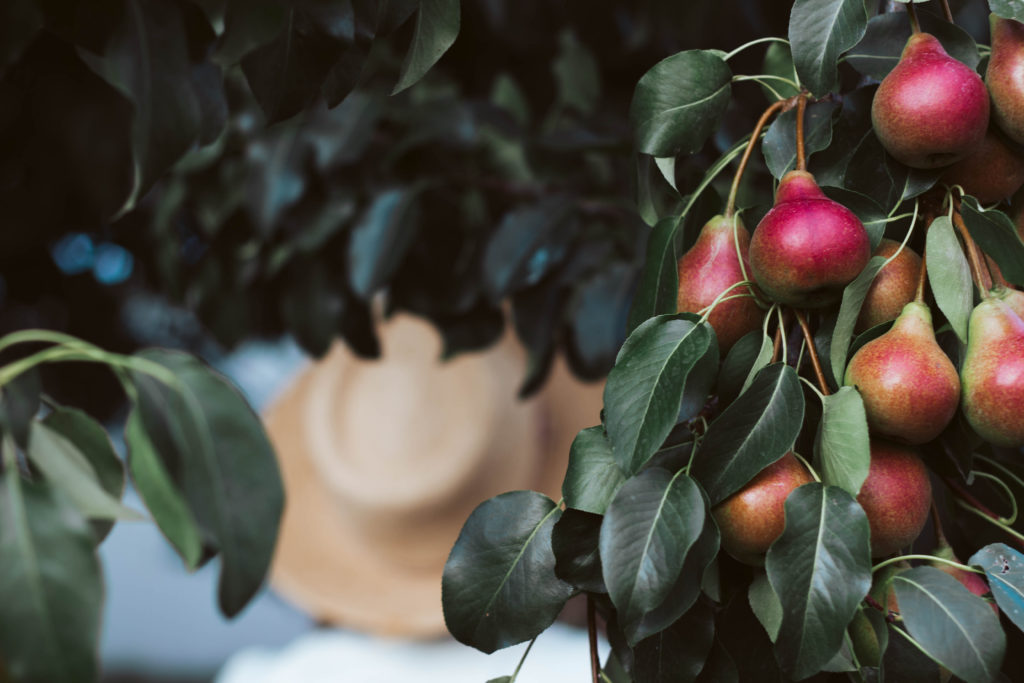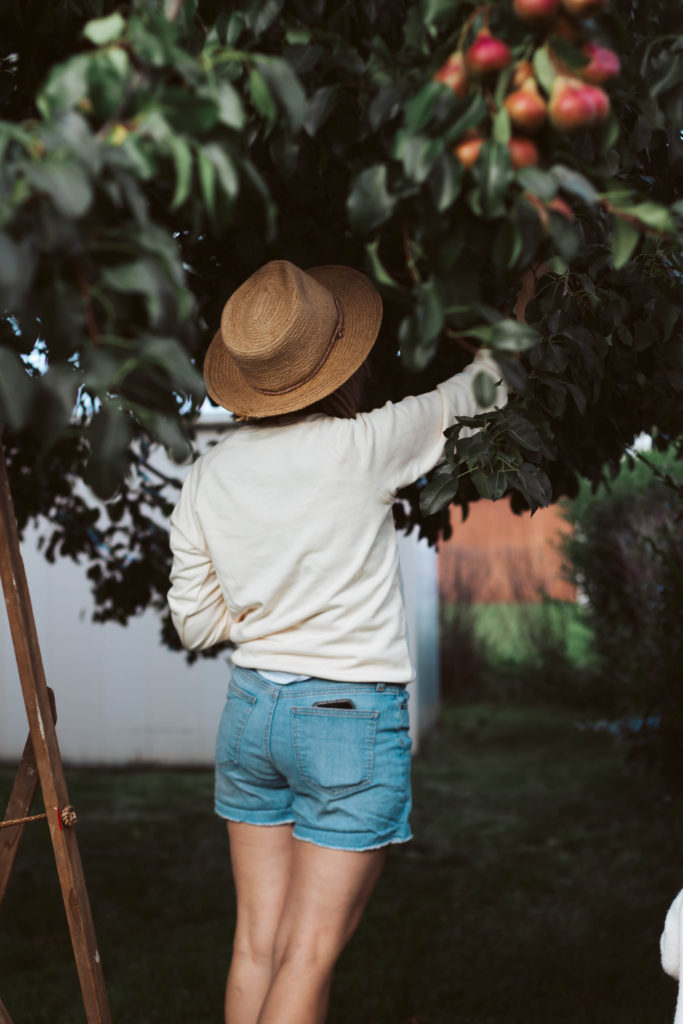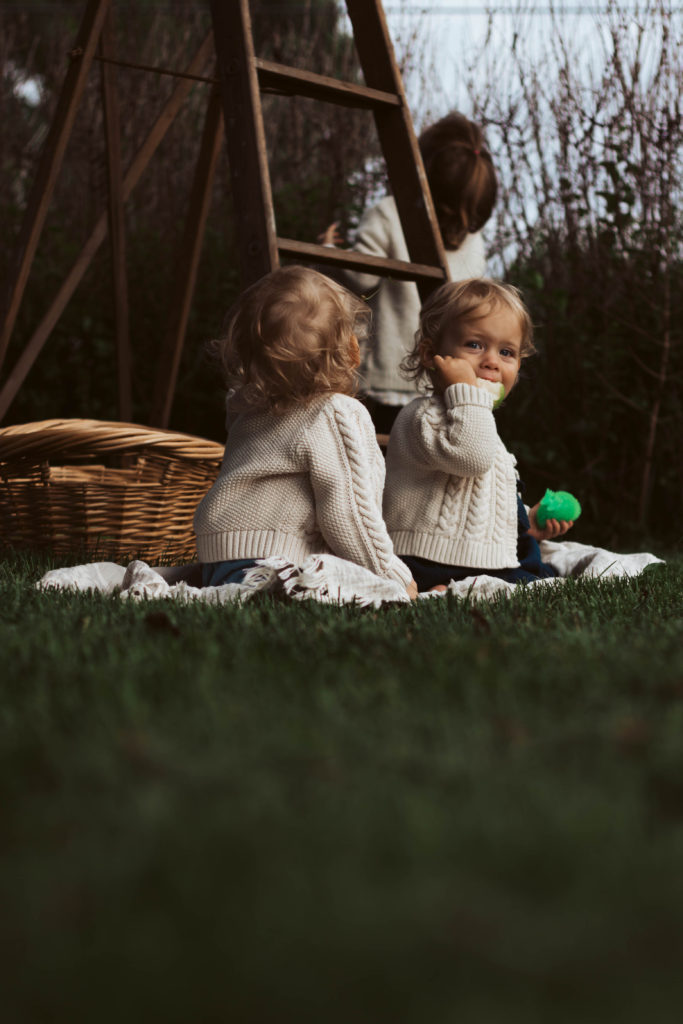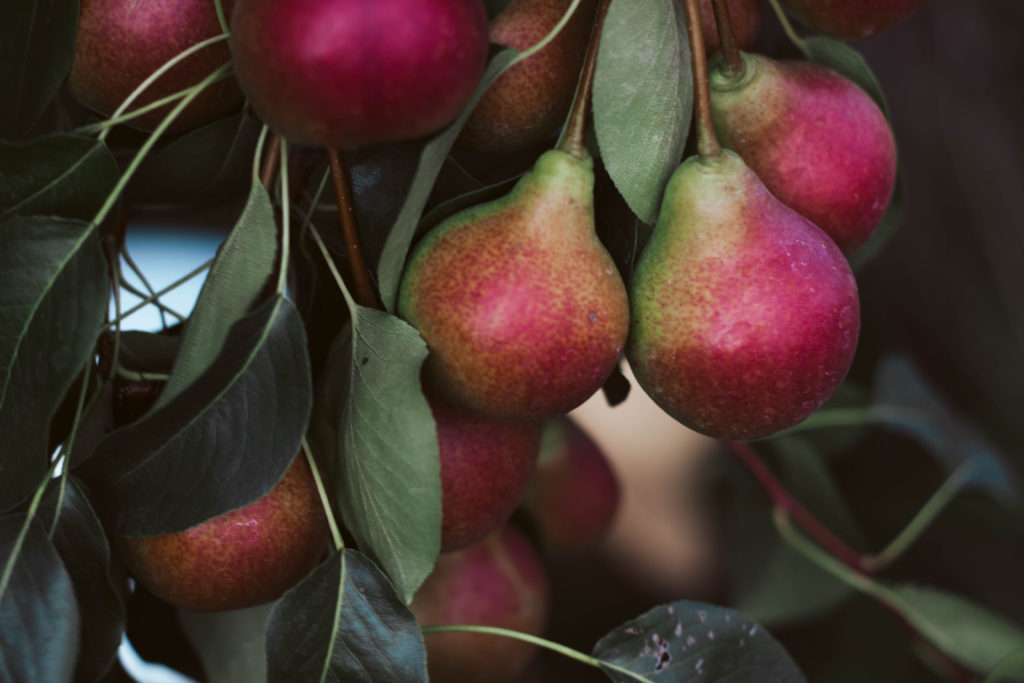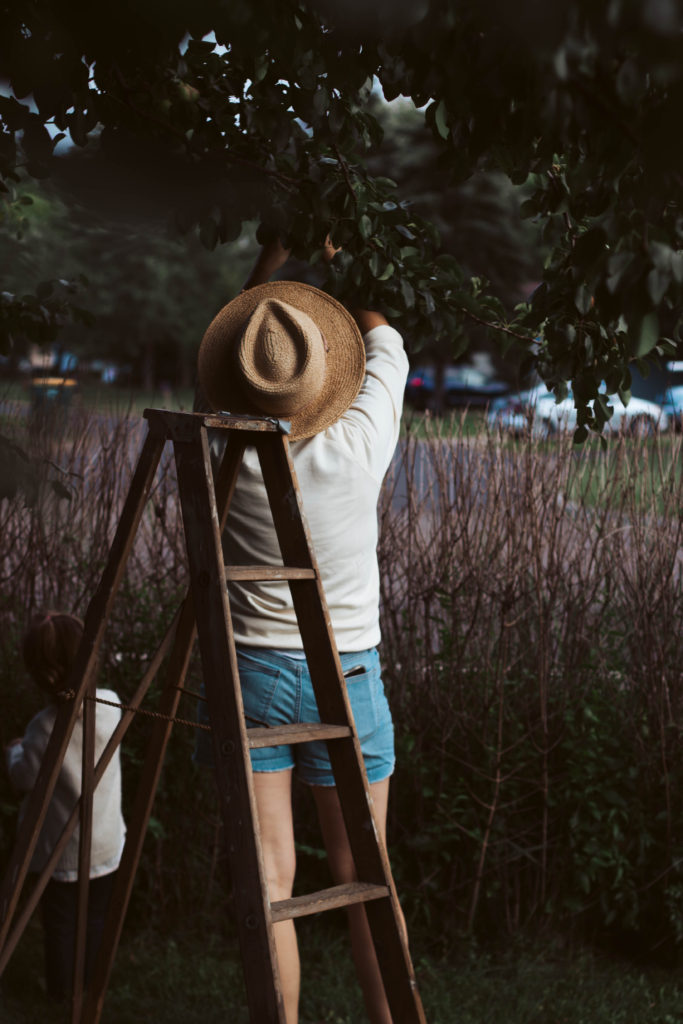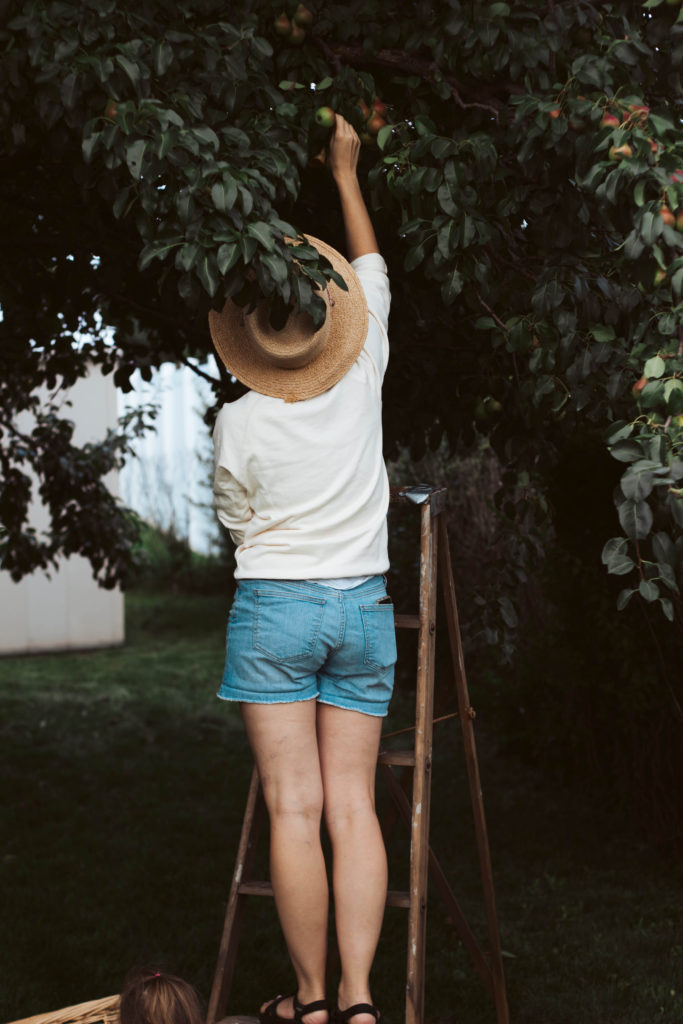 Can I share a secret with you? We did a terrible job with our pears again this year. The thing with pears is that they're all ready at the exact same time. ALL of them. So you have to really get the job done fast or you miss your window.
Last year we did nothing with them. This year… we got them picked! And then they all rotted in their containers before we could do anything with them (although we did eat a lot of them raw!).
So David and I have been joking that every year is just going to get better and better! We at least got them picked this year! Maybe next year we'll get them all cut up before they rot. 10 years from now, we'll have a jar of jam! It'll be worth the wait.
I was bummed that we didn't make it happen again this year. I had all of these aspirations to can and preserve, but… three babies. Oh well! We'll laugh at our "failure" and try again next year.
But anyway…
It's been awhile since we talked capsules, but I've actually had some thoughts lately in regard to capsule formulas.
Am I wrong in assuming that a lot of people start doing capsule wardrobes because they need some sort of order brought to their wardrobes? I don't think I am.
And part of that "order" is a set of rules that can be easily put into place in order to create a better system.
Which is good. But…
sometimes I think people (including myself) can take the "rules" a bit too far and end up with a wardrobe where they still feel the need to shop all of the time.
I'm in a couple of capsule wardrobe groups on Facebook, and I hate to say it, but the feeds seem to be full of women showing their new purchases or asking advice about possible purchases.
And I'm not judging that. I, myself, am in a season of adding because of weight changes. So, while I still am all for the lean closet approach, I've had to do some shopping.
But, these women may still be shopping because capsules run the danger of taking away our ability to curate wardrobes based on how we feel about clothing.
Does that make sense?
So many capsules are now reduced to a set formula: this many tops, this many pants, this many shoes, etc.
And not only that, but you should have one gray top, one white top, one navy top, etc.
So you have to force your wardrobe into this paradigm that it might just not want to fit into.
I had that problem. To be fair, I'm a rule follower. So I see a formula and I try to match it exactly. I know there are a lot of people pursuing capsules that are perfectly capable of being flexible and not running into this problem. That's great.
But for those who are trying to figure out how to build a capsule wardrobe, and who are trying to force their wardrobes into a set of rules…
might I invite you to stop? ?
Yes, getting rid of excess is super important, but so is your gut.
How your gut responds to clothing is just as important as the "categories" you include in your capsule.
For example: I had this idea for a really long time that having more than one type of clothing was excessive. So only one cream sweater. Only one dark wash pair of jeans, etc. And I ended up filling the rest of my wardrobe with pieces of clothing I didn't really love and wearing that one cream sweater all of the time… and feeling guilty that I wasn't utilizing the rest of my closet.
Because ultimately… I love cream sweaters.
I've been thrifting some warm sweaters throughout the summer for this fall, and… guess what?
They're all neutral grays, creams, whites, and blacks.
Because that's what I like. And yes, I have more than one sweater in some of those categories (though not all).
I've released myself from the "should" that my capsule mindset had brought on, and instead I'm filling my wardrobe with only what serves me.
This probably seems pretty basic to most of you, but it took me a long time to catch on to this idea, and I'm betting I'm not the only one.
So yes! Pursue a lean closet. Do a capsule if you need the structure… but don't feel hemmed in by all of the rules. Pick which ones work for you, and ignore the rest.
And keep listening to your gut… it's much more trustworthy than an ebook about what you should be including in your capsule.
What about you guys? Have you struggled with this? Do you like the rules, or are you more "free spirited" with your wardrobes?
Until next time,
Karin
Recreate my look:
Outfit formula: neutral top. light wash denim. neutral shoe. neutral hat.
THIS SWEATSHIRT IS THE BEST SWEATSHIRT EVER. Okay, but seriously I love it so much. High quality, the color is a perfect cream, and it fits so, so well.
You can find it here. A cheaper, similar option can be found here. Both are made ethically.
Shorts can be found here. And ethical option can be found here.
My shoes can be found here. A cheaper option can be found here.
My hat is thrifted, but a similar ethical option can be found here.
My glasses are this style from Warby Parker.