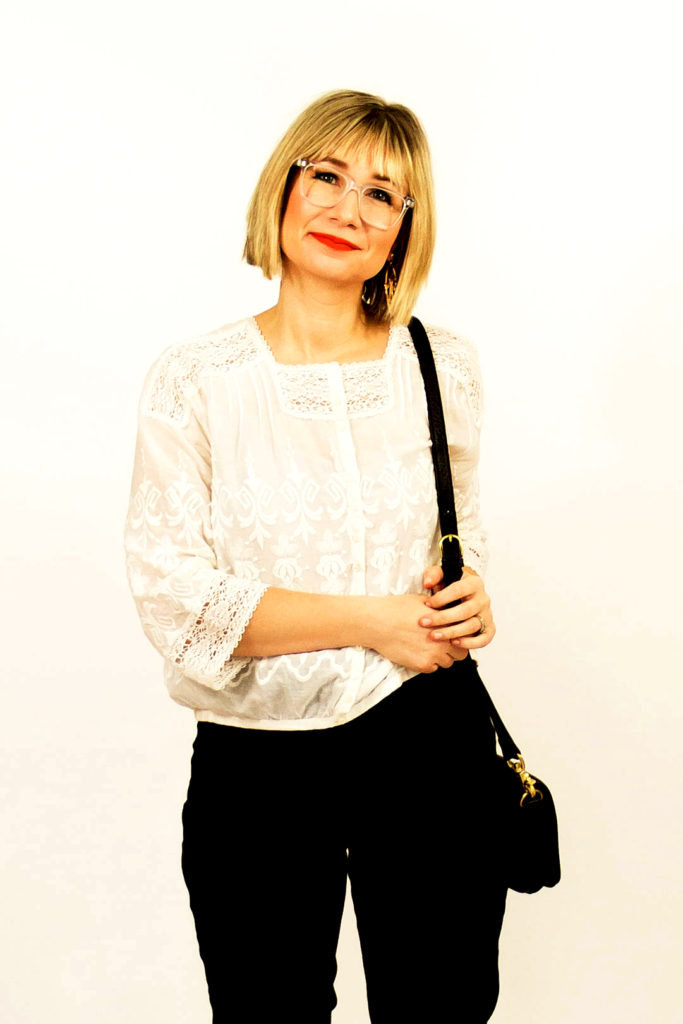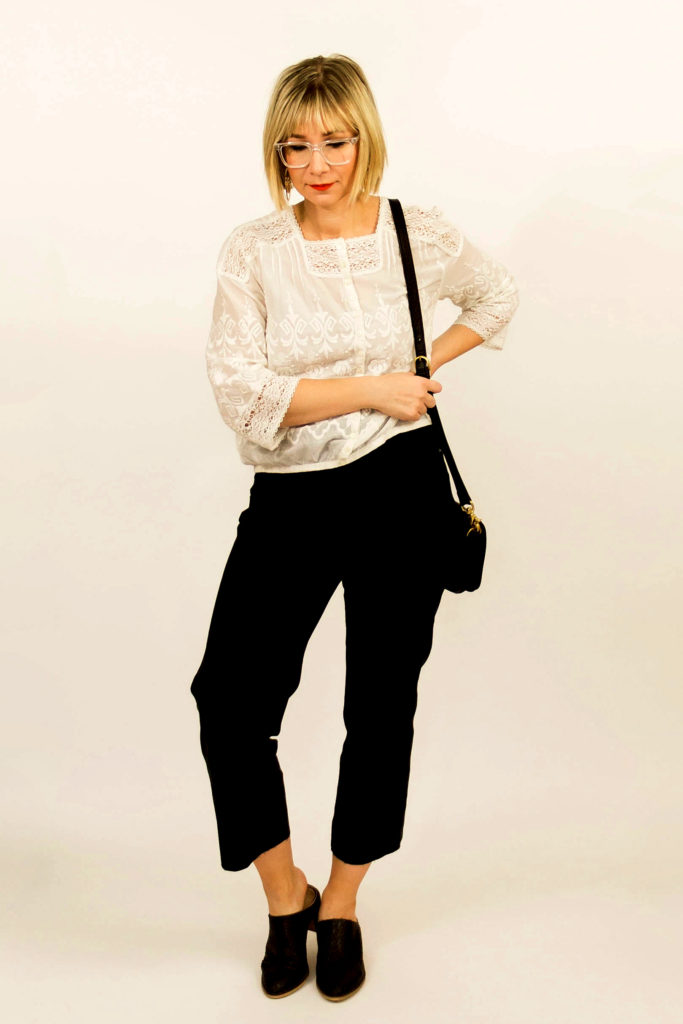 This top from Doen is one of my favorite tops ever.
It's just so gorgeous and unique. The embroidery on it is stunning, and it is made so well.
It's one of those heirloom pieces that I will someday be passing down to my girls.
It was worth every penny.
I don't always think the price tags on ethical clothing brands are worth it, but when it comes to pieces like this one I think they absolutely are.
And that's a wrap folks!
This is the last outfit I have planned for my spring capsule.
It's been fun to share these outfits with you the past couple of months, and I've appreciated all of your kind words.
Tomorrow I have an unconventional wrap up post for you guys where I'll be sharing about some changes that will be coming so stay tuned!
---
Outfit Details:
Denim: Vintage. Similar
Shoes: Thrifted. Similar.
Bag: Vintage. Similar.
---
Until next time,
Karin