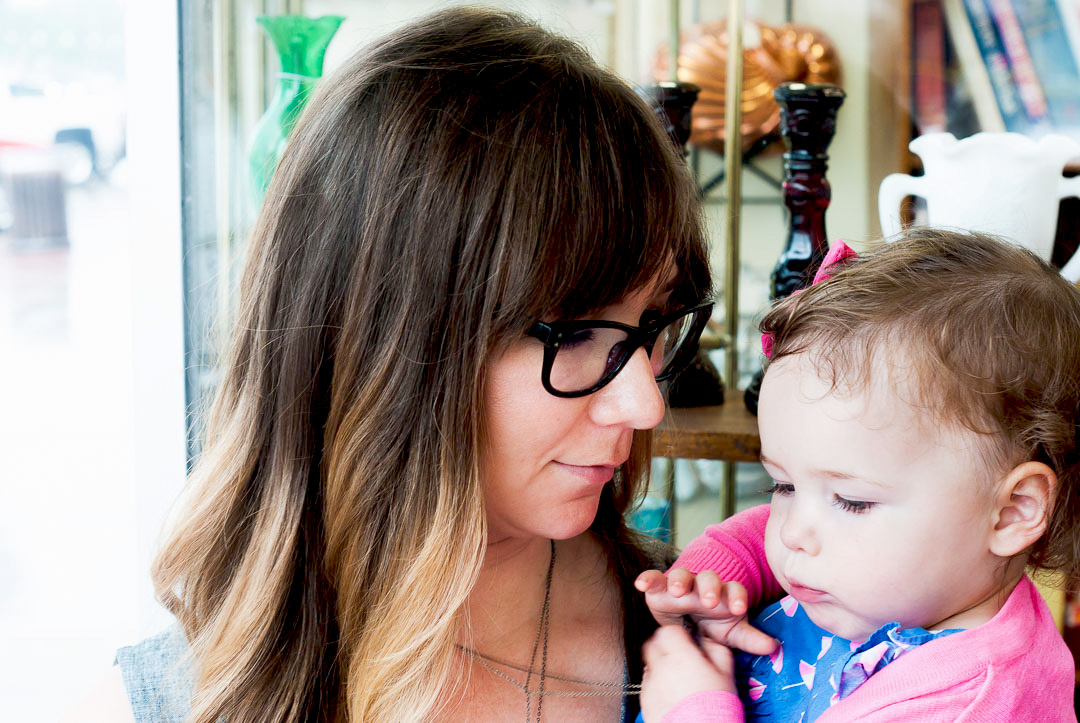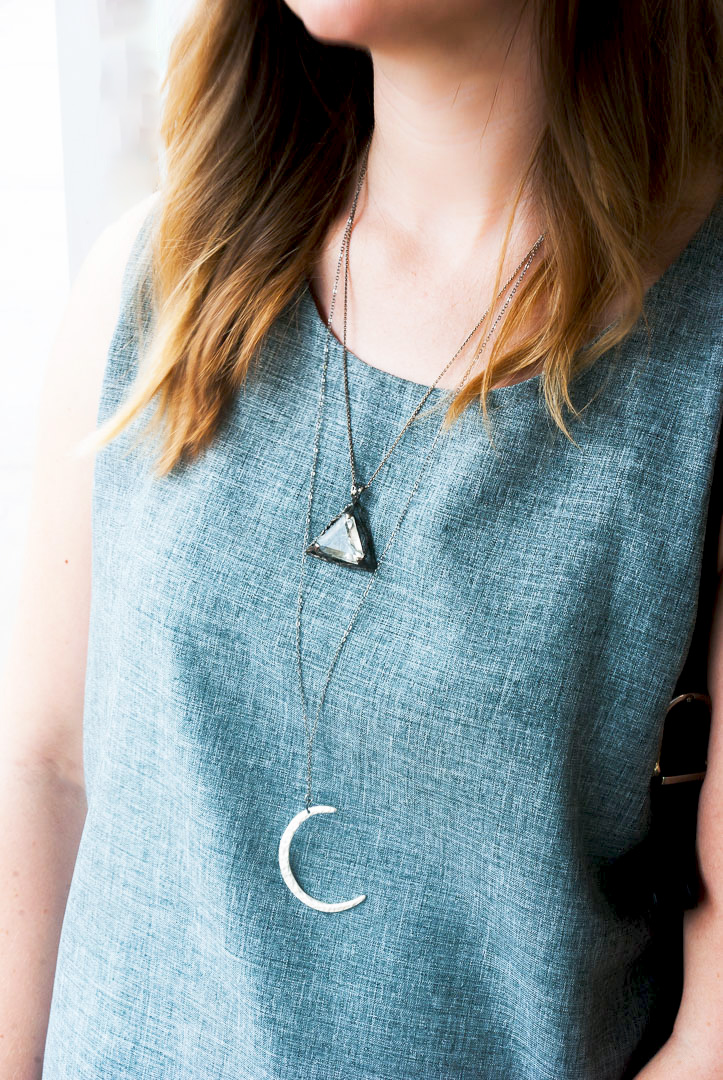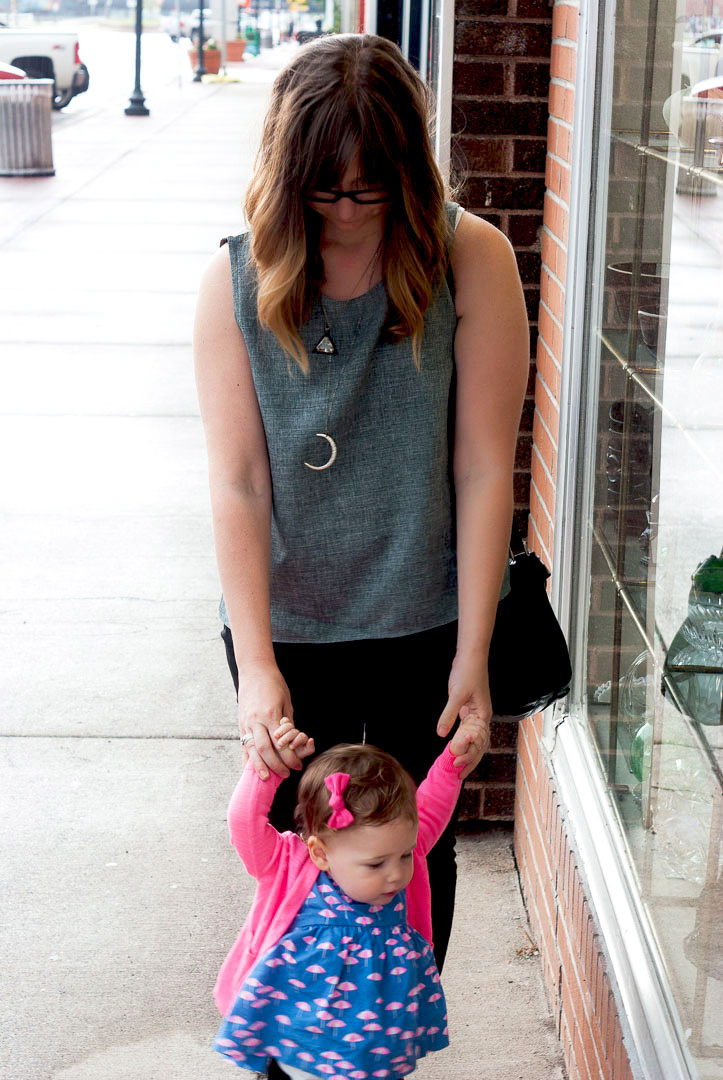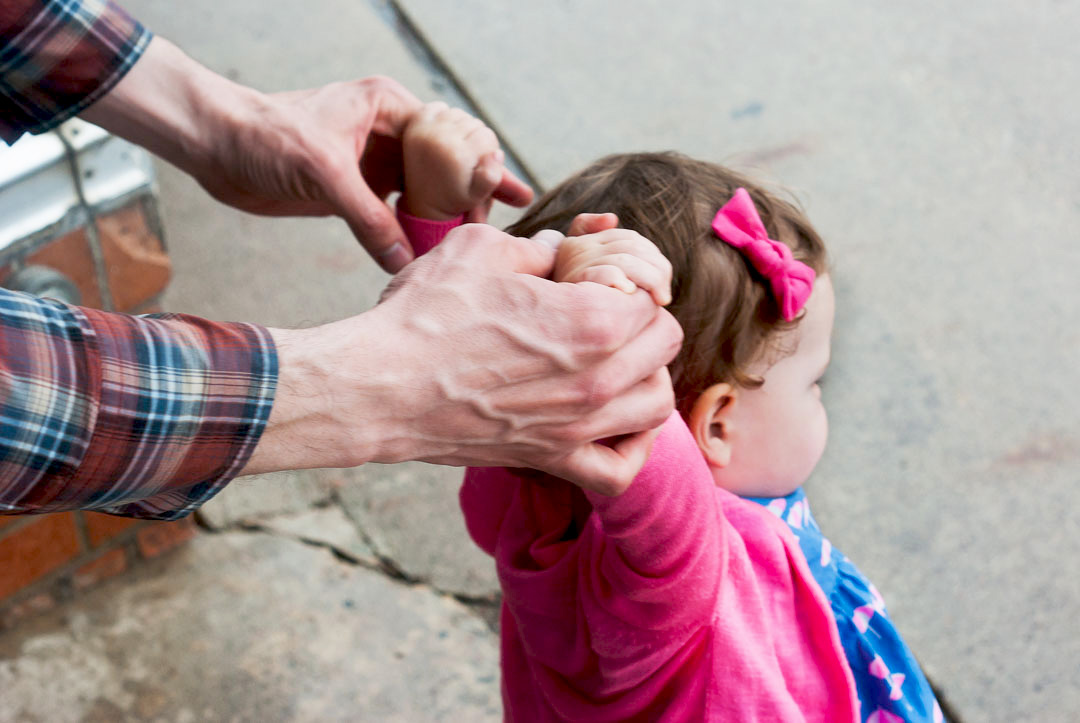 I mentioned when I shared my summer capsule post that I wanted my summer wardrobe to be full of easy, casual pieces that would help me get dressed without having to think about it.
Since about mid April, our life has been non stop. It started with my trip to New York and it has been snow balling ever since. Between selling our house and buying a new one (we're still in the thick of that), the last thing I want to be worrying about is what to wear.
And this is one of the number one reasons I love capsule wardrobes… they are (or should be) effortless.
The thing is, I'm someone that likes to look pulled together. I don't do the yoga pants thing… it's just not me. But I do love a pajama feeling piece of clothing that looks a bit more structured.
Enter this Gemma tank from Only Child. This top is everything that I wanted in my capsule: it's easy, comfortable, and looks like I'm trying. Plus, the color goes with everything.
I love what Only Child is all about as well. Hayley uses leftover fabric from larger factories and turns them into limited edition items. Each environmentally friendly piece is meant to last… perfect for capsule wardrobers with a conscious mindset.
Right now, my wardrobe is full of a mix of quality and non-quality pieces (remnants of my fast fashion days), but I look forward to eventually adding more of these sustainable, easy pieces to my wardrobe as my cheaper pieces wear out.
One of the biggest things that I've learned in this whole ethical fashion journey is that you don't have to sacrifice style to pursue it. Yes, you may be less trendy than if you were shopping primarily fast fashion, but with shops like Only Child, you can still look fashionable.
Have you found any great pieces from ethical shops lately? Let me know in the comments below!
Outfit Details:
Top: c/o Only Child
Denim: Old J.Crew. Non Distressed Ethical Option
Sandals: Thrifted on eBay. USA Made Option
Purse: Thrifted. Ethical and Vegan Option
Necklace 1: Made by my Grandpa. Handmade Option
Necklace 2: Etsy
Kit's Top: Hand me Down Baby Gap. Better Option
Kit's Sweater: Thrifted Carters. Better Option
Until next time,