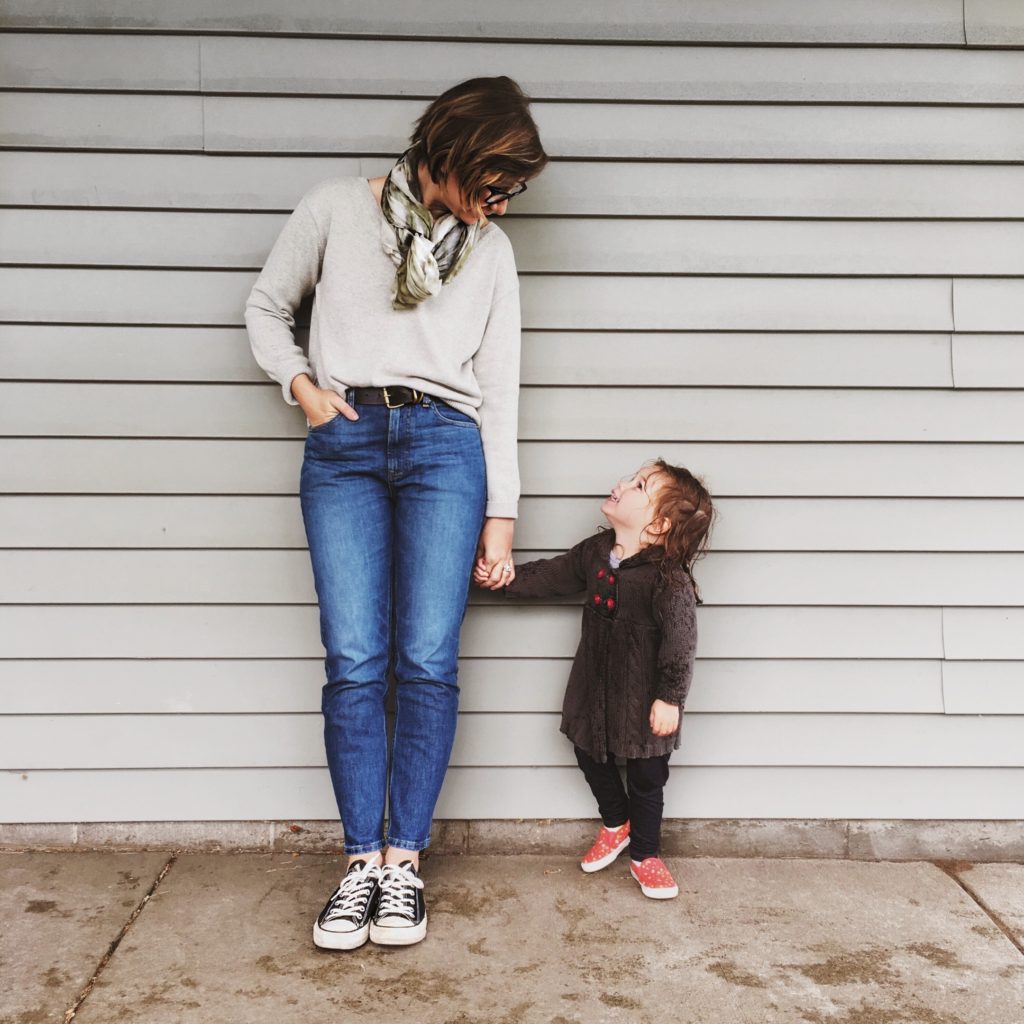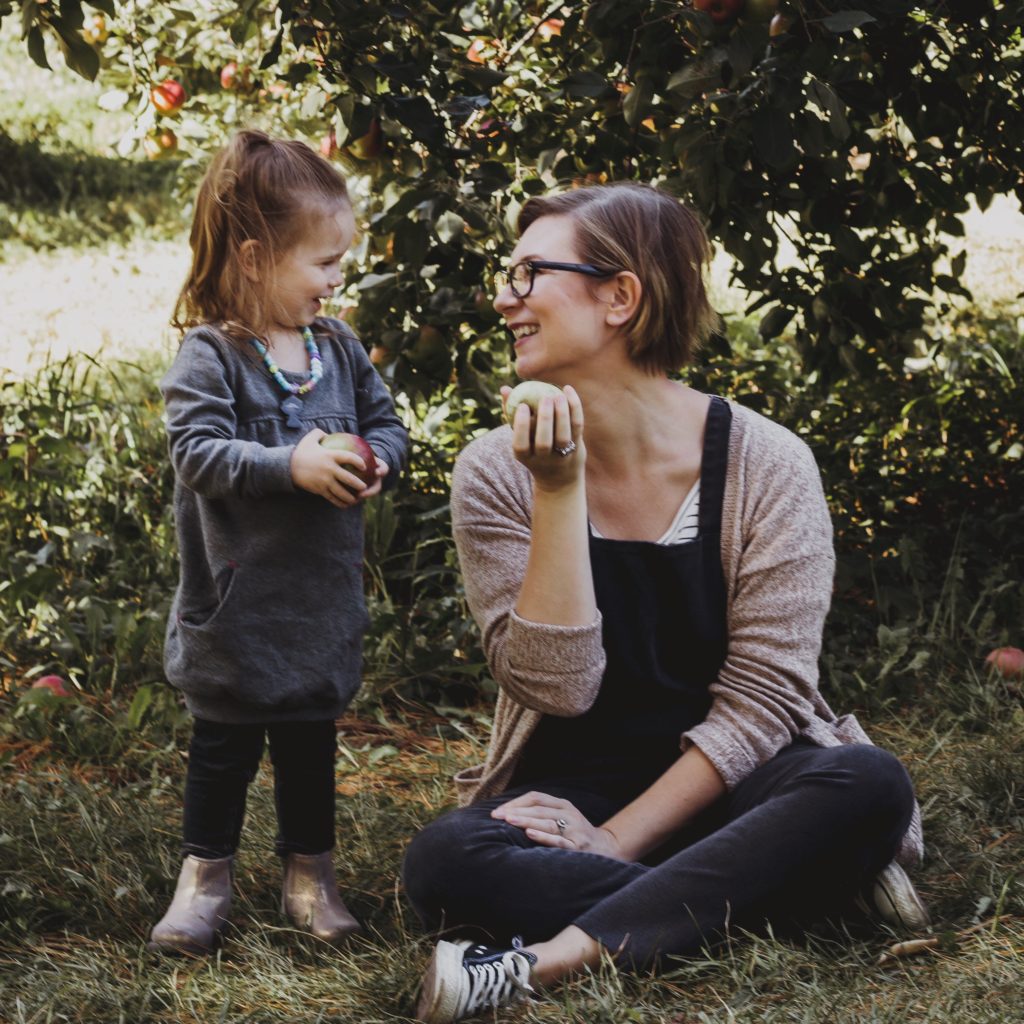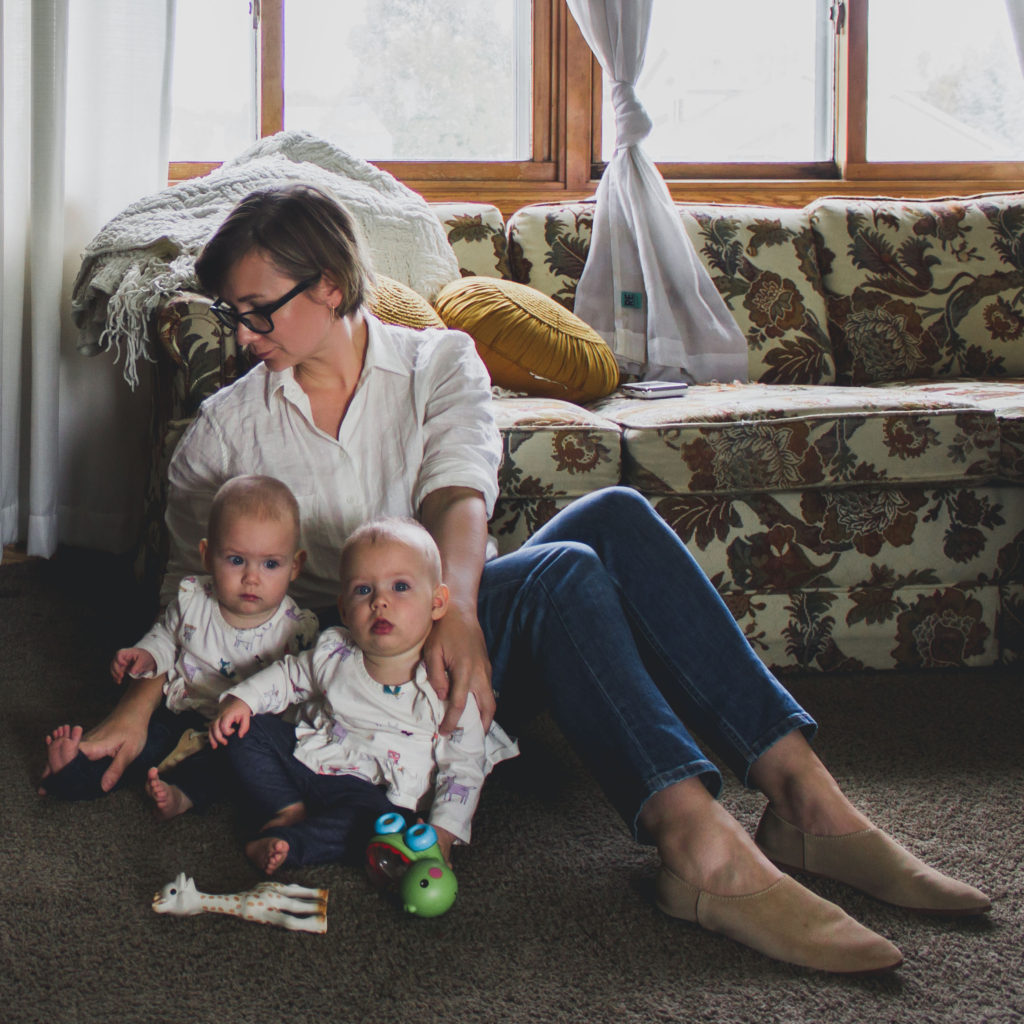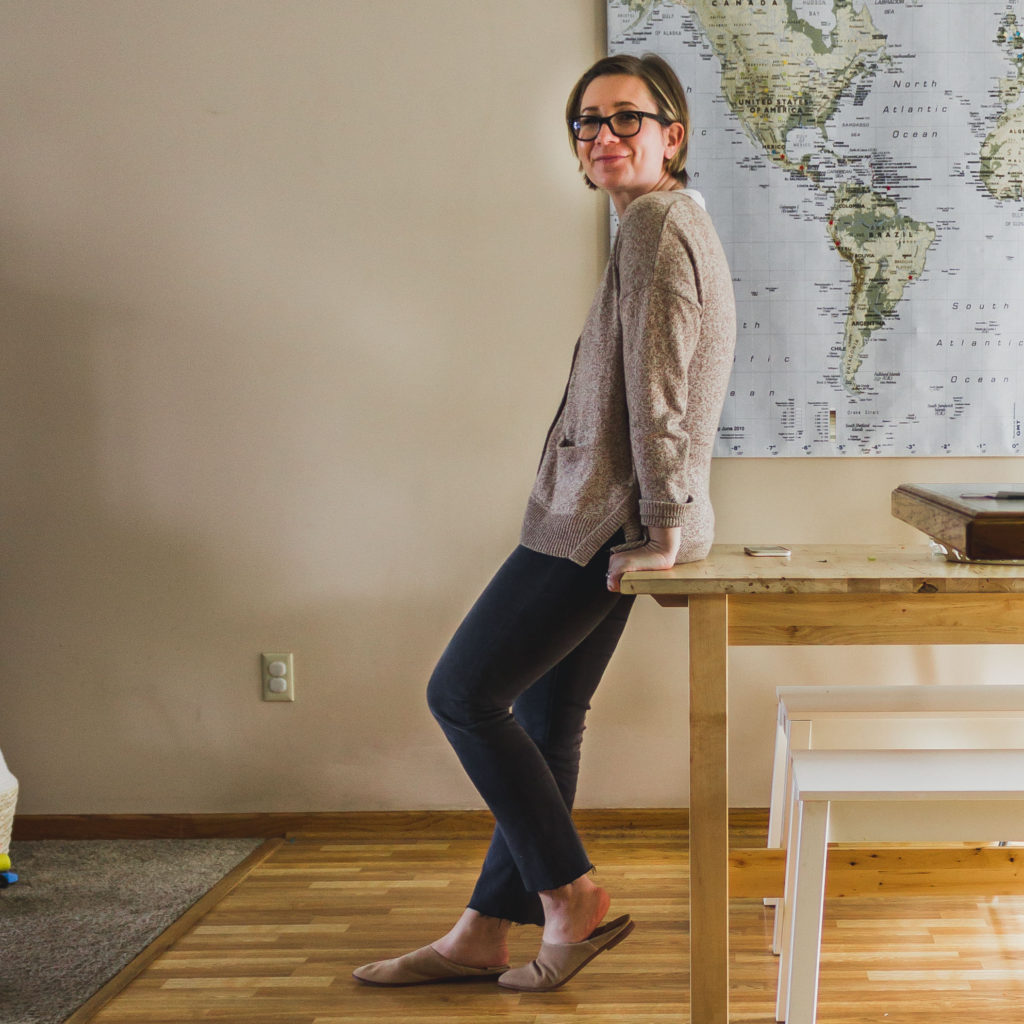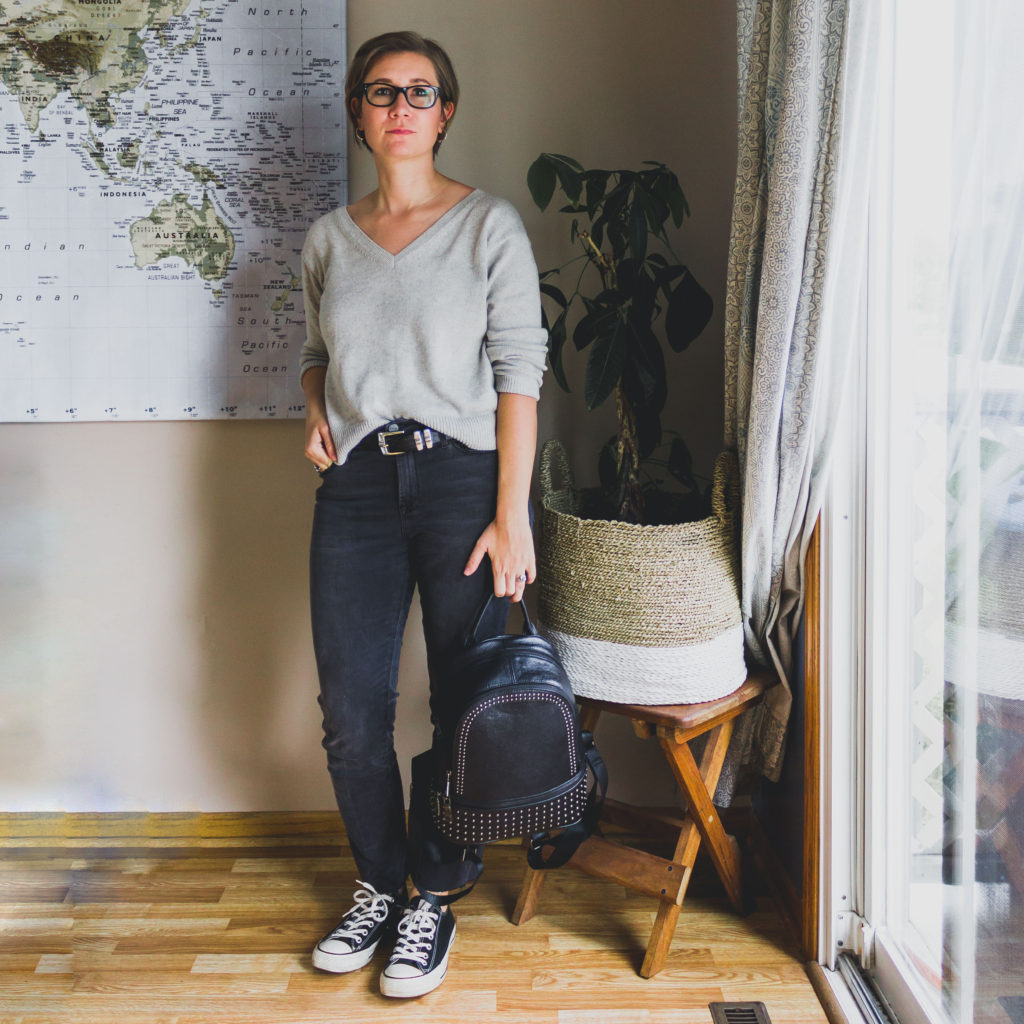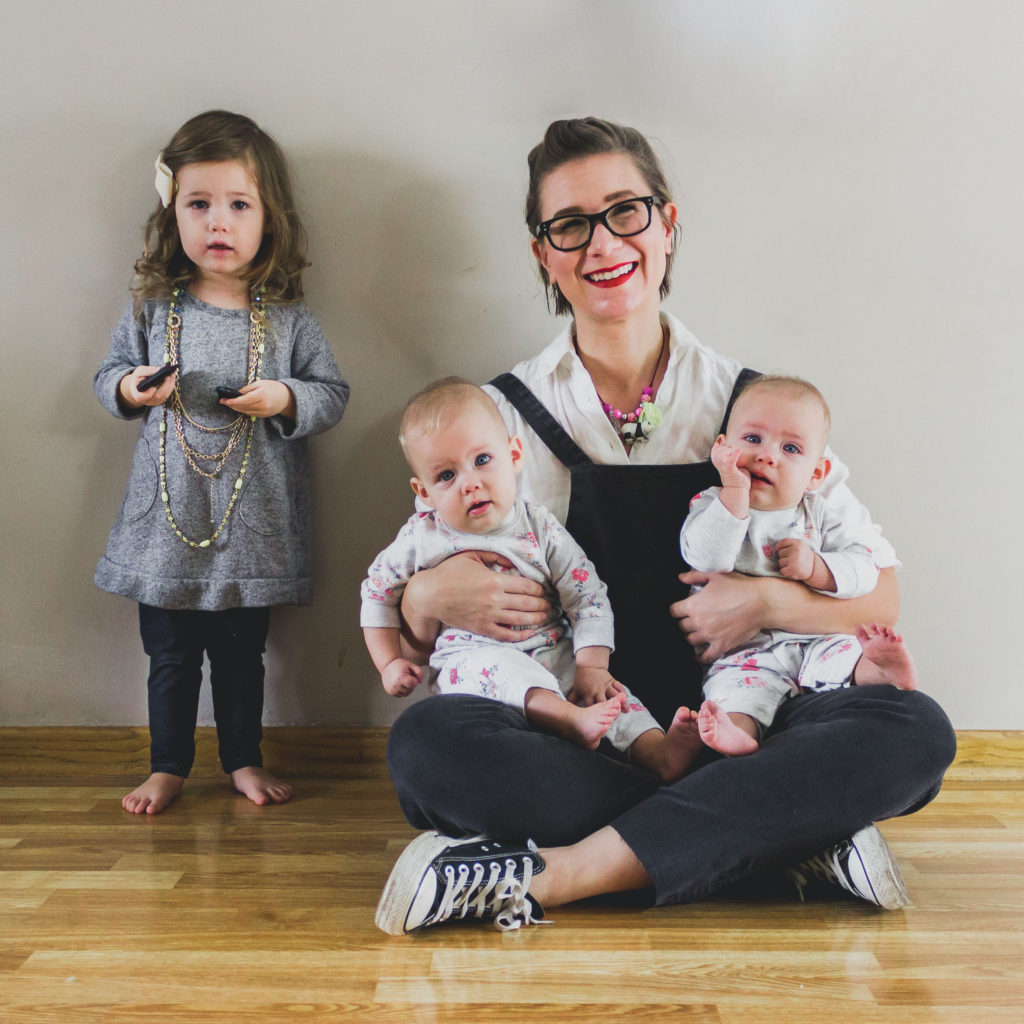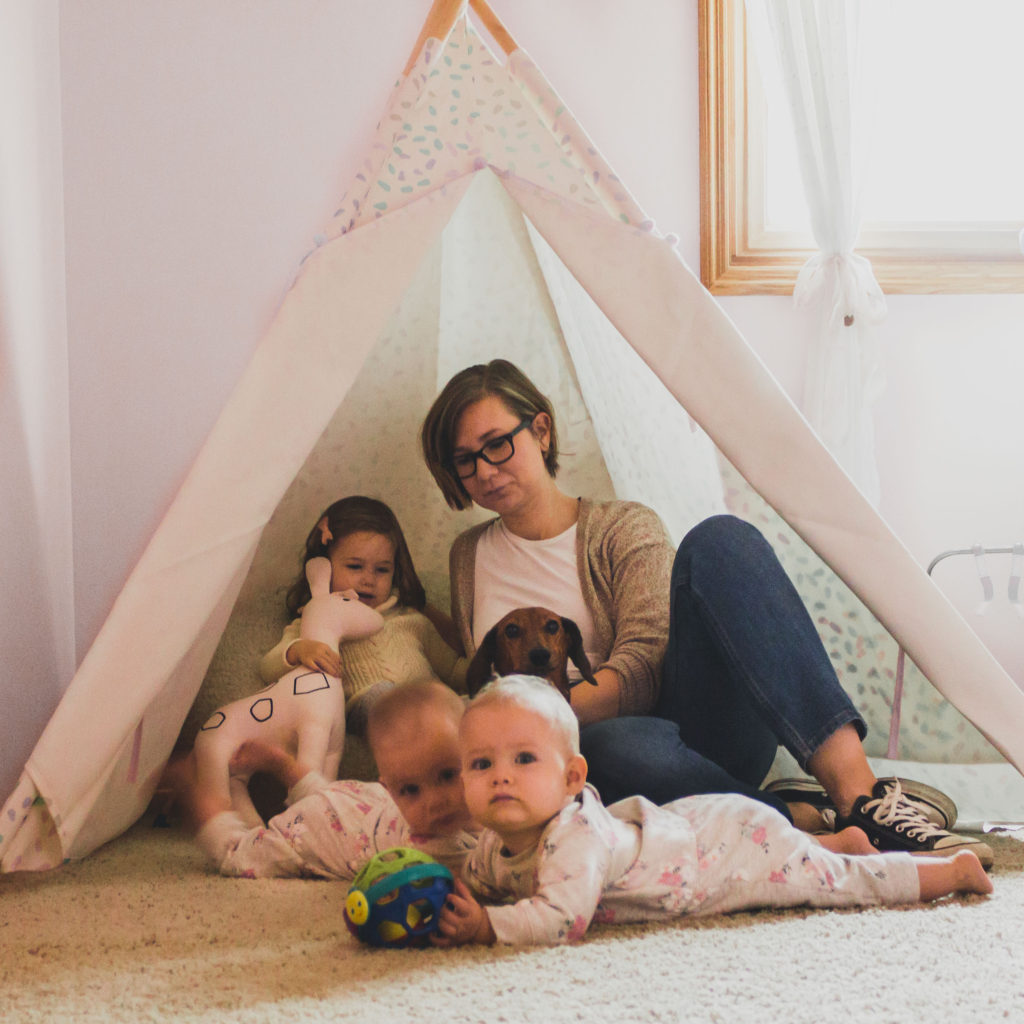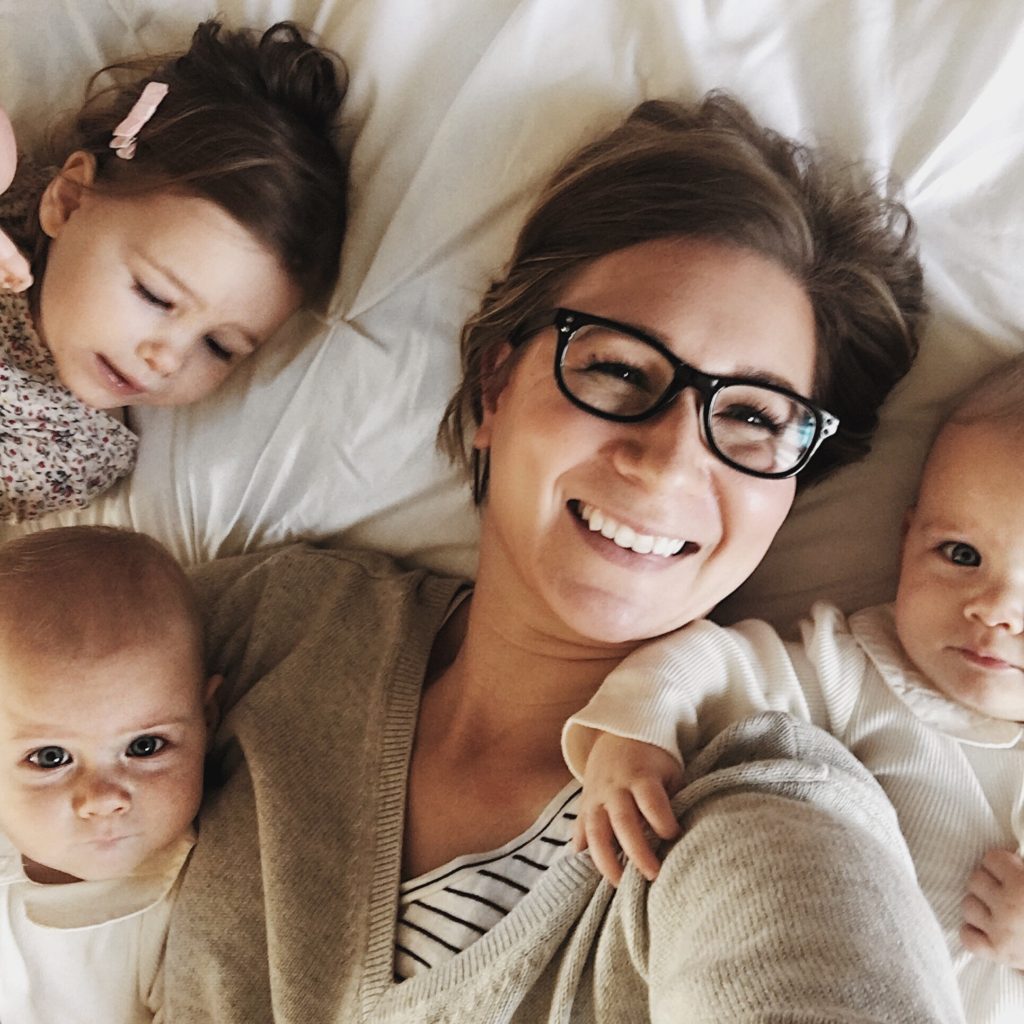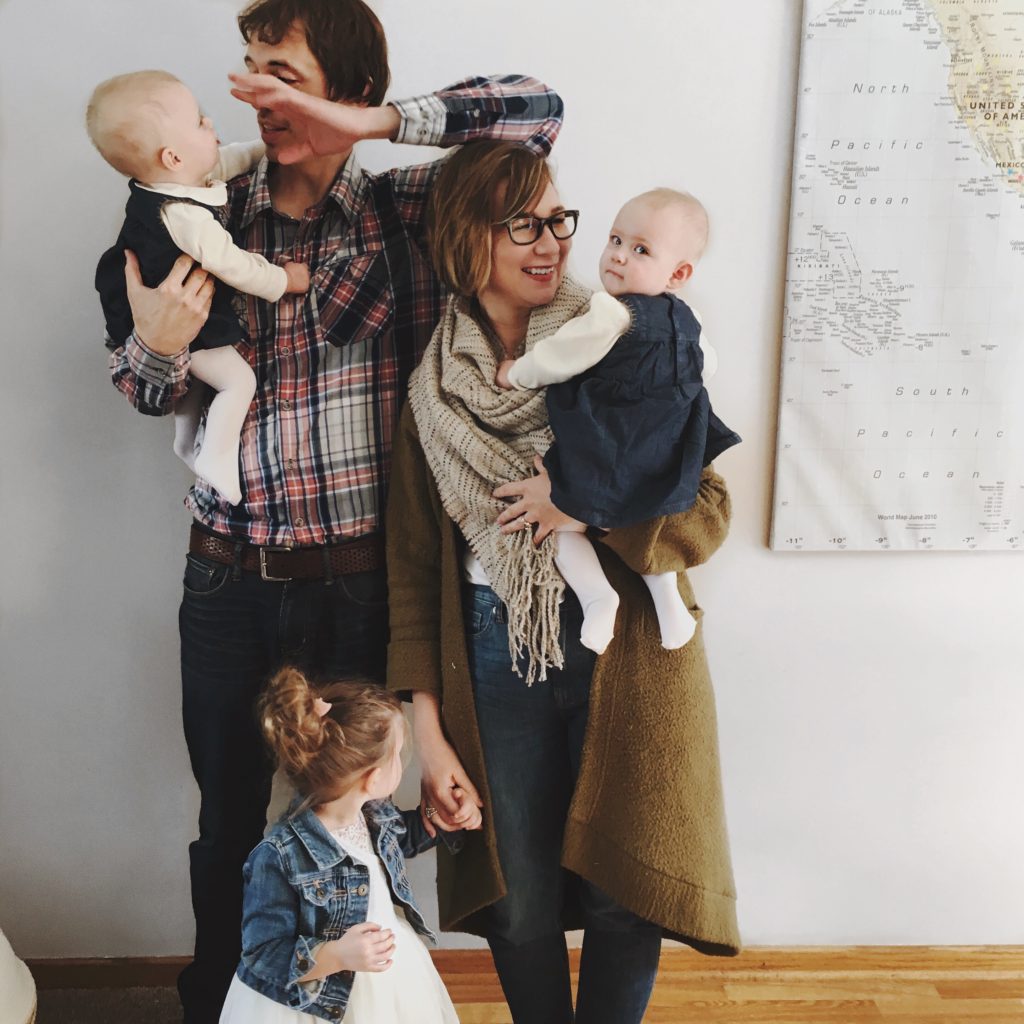 White Tee | Linen Blouse (20% off with code Truncation) | Striped Tee | Crop Sweater (This sweater is so good you guys!) | Cardigan. Similar | Black Denim | Overalls | Blue Denim (these are the new Everlane denim… review to come!) | Tennis Shoe (responsible version)| Flats. Similar 
Well hey there guys! Can I just say that lately I've been in the best mood?
I just am so happy to have moved beyond the heat of summer and be enjoying this cooler weather.
There's just something about being cozy and cuddled up with sweaters, scarves and all the layers that come with colder weather.
Plus, we did some painting this weekend… it was only two rooms, but still. After a year of just kind of surviving and living day to day, painting feels like… we're going somewhere.
I don't know if that makes sense, but I don't really know how else to describe it.
I think doing the Fall 10×10 challenge was a bit of a refreshment for me as well.
(I'm not going to do a big categorical break down for you guys because I kind of just prefer to informally chat with you)
Here's the thing: I love fashion. I love thinking about clothing. I love looking at fashion inspiration and planning outfits. I wouldn't be a style blogger otherwise.
But what I don't like is being controlled by clothing. And I don't like when my energy/time are disproportionately being spent thinking about fashion.
Balance people… I talk about it often around here.
I like fashion, but it's not the only thing I like.
Going into this 10×10 I was spending way too much time scrolling Pinterest and Instagram for inspiration. And it's mostly because I feel like I've finally figured out what my style is and so I've really enjoyed following bloggers that represent that style.
But it can be too much you know?
So this 10×10 came at a good time because it forced me to slow down a bit and just focus on a small group of clothing. I even used it as an excuse to take a bit of a hiatus from scrolling.
It was good for me.
The best part about it? I came away from it knowing exactly where I want my winter capsule to go and with a much clearer sense of what I like and what I don't… all without having to spend too much time looking at others for inspiration.
Sometimes I think it's really important to take a break from external influences and focus solely on our internal influence.
I didn't create any groundbreaking outfits, but that wasn't really the point for me.
For me, I wanted to figure out how I would do without certain silhouettes (I'm being sort of cryptic because I'll talk more on this in a later post) and I certainly did that.
I think I'll be taking these lessons into real life as well. I'm learning to listen to my gut a little more and figuring out when I need to take a step back and take a break. We're constantly being inundated with messaging and external voices and it's really up to us to figure out when we need to take a step back.
I'm trying to be better about recognizing my burnt out cues and make decisions for myself that will improve the quality of my life… no one else can make those choices for me and I'm starting to take ownership over prioritizing things that make me healthier.
So… yeah.
Maybe a closet challenge, but really a life experience as well.
Before you leave, I want to leave you with my weekly three. Today we're talking Esby, It is Well L.A., and Go Gently Nation
Brand // Esby
Why I chose them: There is just something about their laid back, cool girl vibe. All of their pieces are fairly simple, but they stand out because of the textures, interesting lines, or beautiful colors.
Pieces worth mentioning: They're pretty well known for these pants, but I am super digging their cold weather line. So I had to share this gorgeous turtleneck sweater: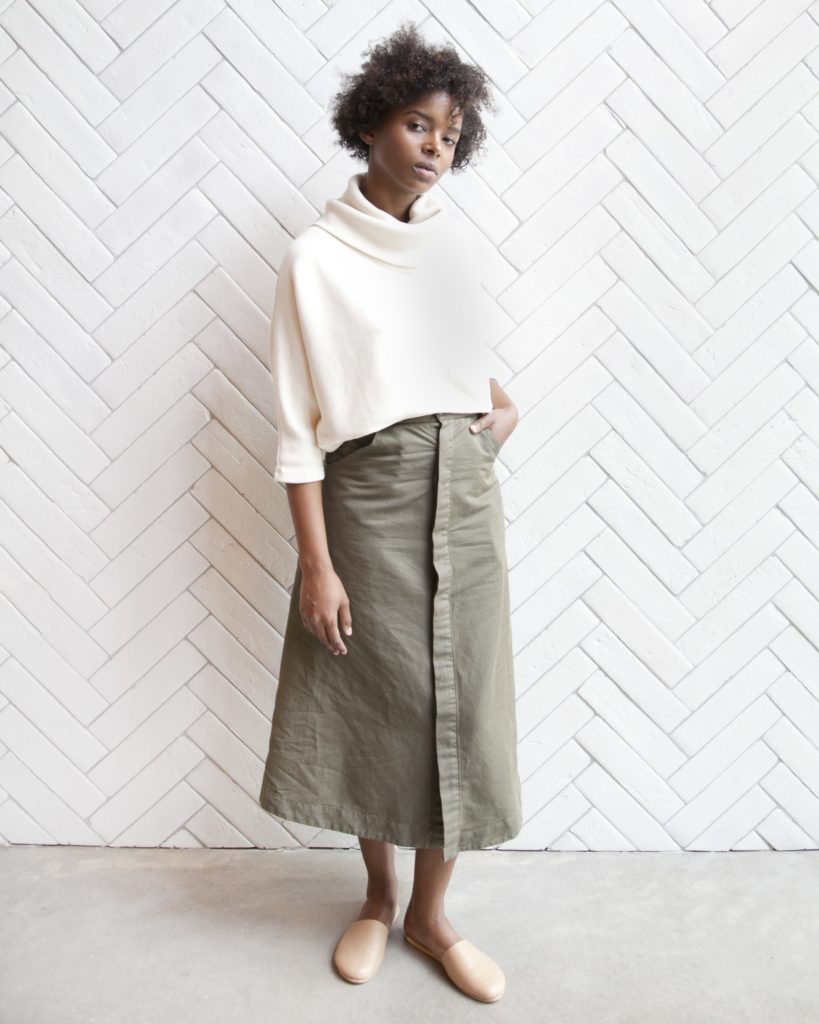 (photo via Esby)
Brand // It is Well L.A.
Why I chose them: They have the most beautiful, drapey silhouettes in super soft fabrics. I seriously love every piece of theirs.
Pieces worth mentioning: Their Maxi cardigan is on my wishlist for my winter capsule. It's the perfect length PLUS, it's not made of wool, which is actually sort of hard to come by in the ethical brand community.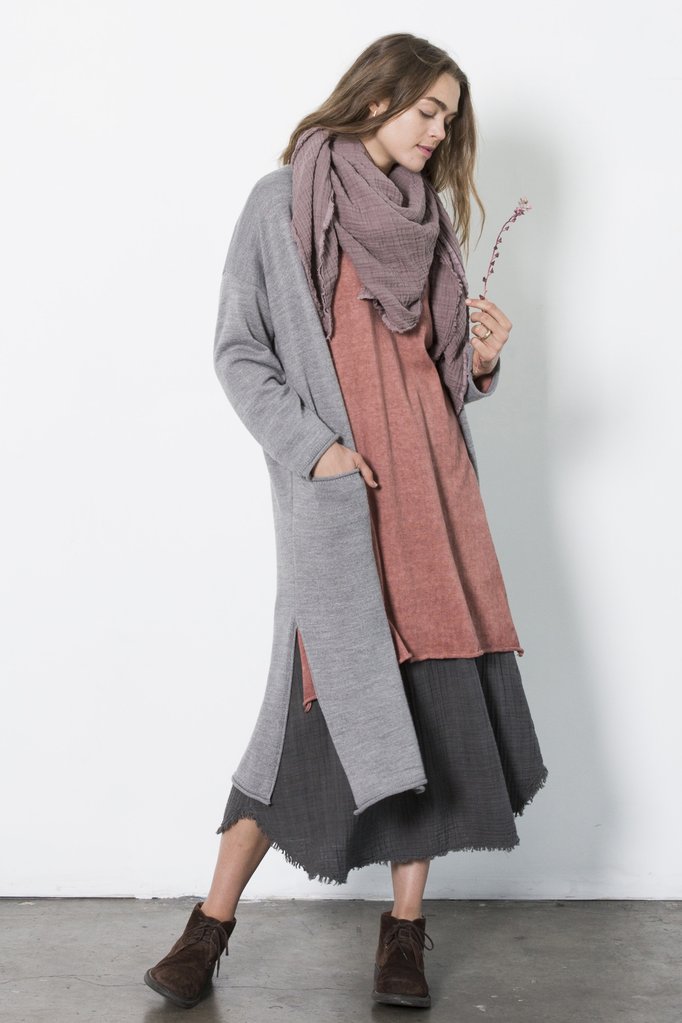 (photo via It is Well L.A.)
Brand // Go Gently Nation
Why I chose them: They make clothing for the whole family! Not something you see every day with a small maker.
Pieces worth mentioning: This sweatshirt and it's mini version, because, well… matching your daughter is kind of the best thing ever.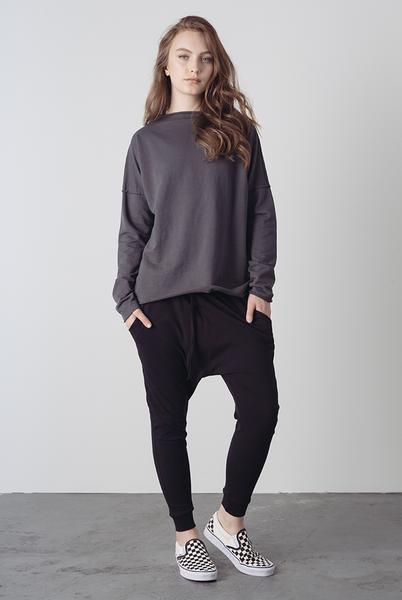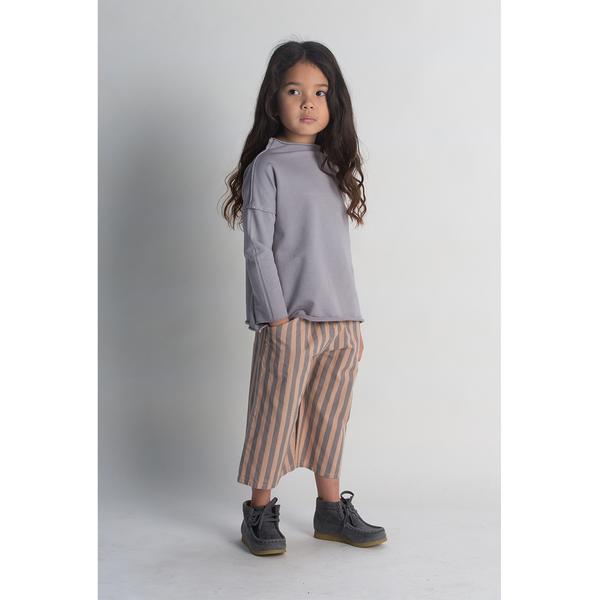 (photos via Go Gently Nation)
So what do you think? Anyone else participate in the 10×10? What lessons did you learn? What brands are you loving right now? Let me know in the comments below!
Until next time,