Alright friends! We're halfway through the week!
yesterday was a week for us. You know the kind: toddler not behaving, twins teething. Yikes! We started the twins on solids as well and surprisingly it's going pretty well!
Also, in reference to Monday and my mention that I'm returning to three posts a week, I wanted to add that as soon as I jumped up to five posts I immediately knew it was a bad idea. It left me tired and drained, which meant I couldn't be 100% for my girls or David. And seeing as they are my first priority …
Also, it left me with zero down time. I didn't work out all week, I struggled to fit in showers… so yeah.
Reality check!
Maybe someday I'll have more time for this space, but for now I want to focus on the task of raising my girls.
with that said:
I already did a styling video using the Pocket V on Monday and I'll be doing an in depth review of the Micro Rib Tee on Friday.
Today, I thought I would just do a little comparison for you of the two so if you were waffling between the two hopefully this will help you.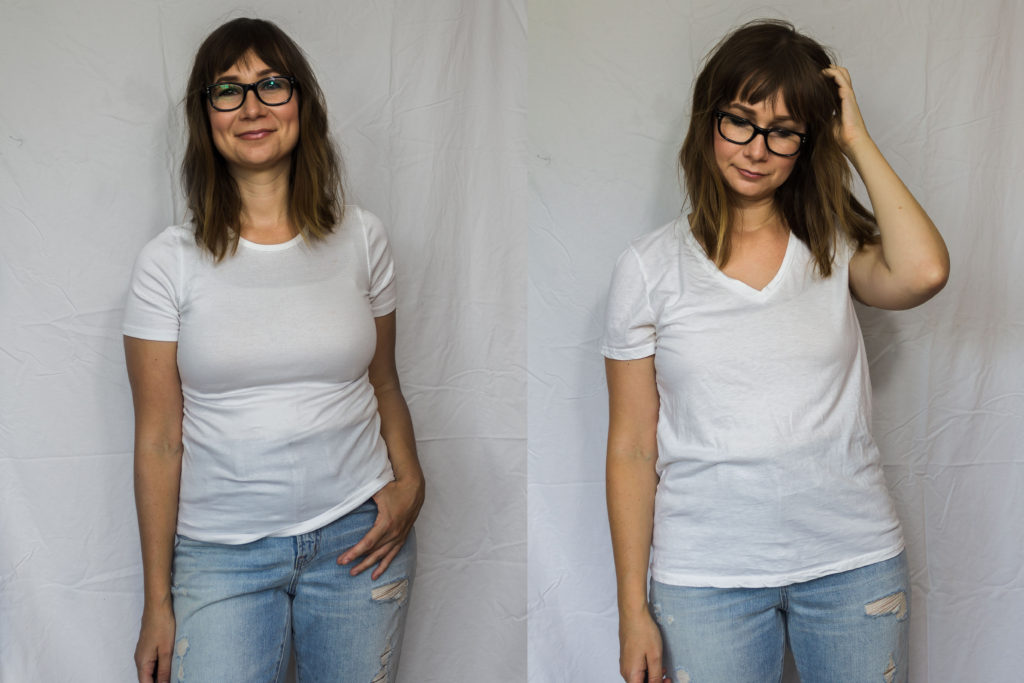 Here's how it's going to go down:
I'll list out some categories and then put an "x" next to where each shirt "wins".
But first some pictures!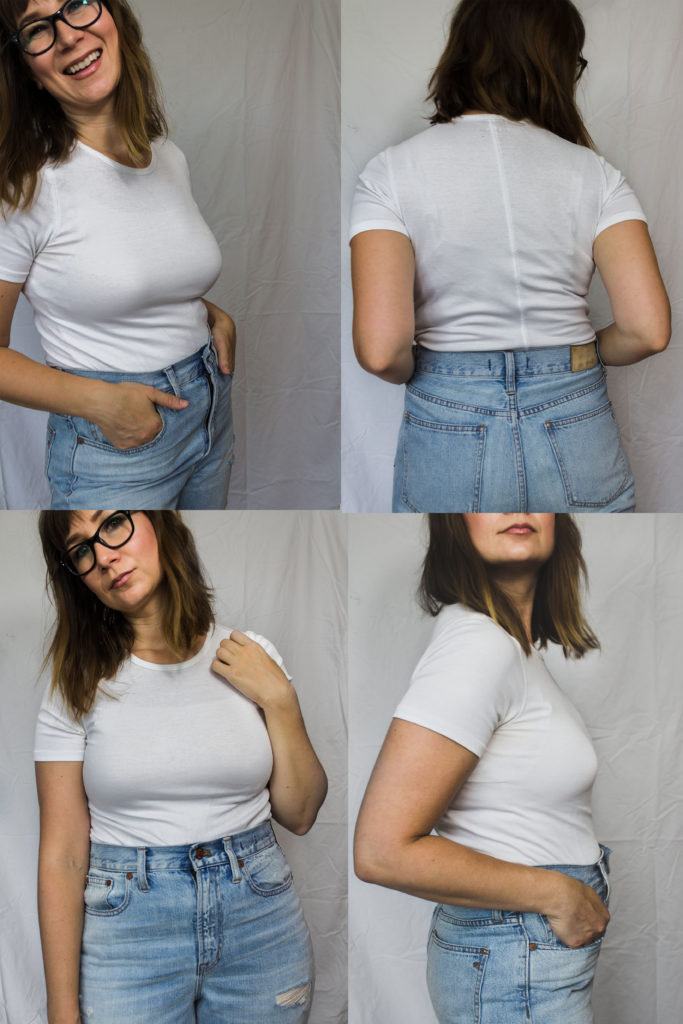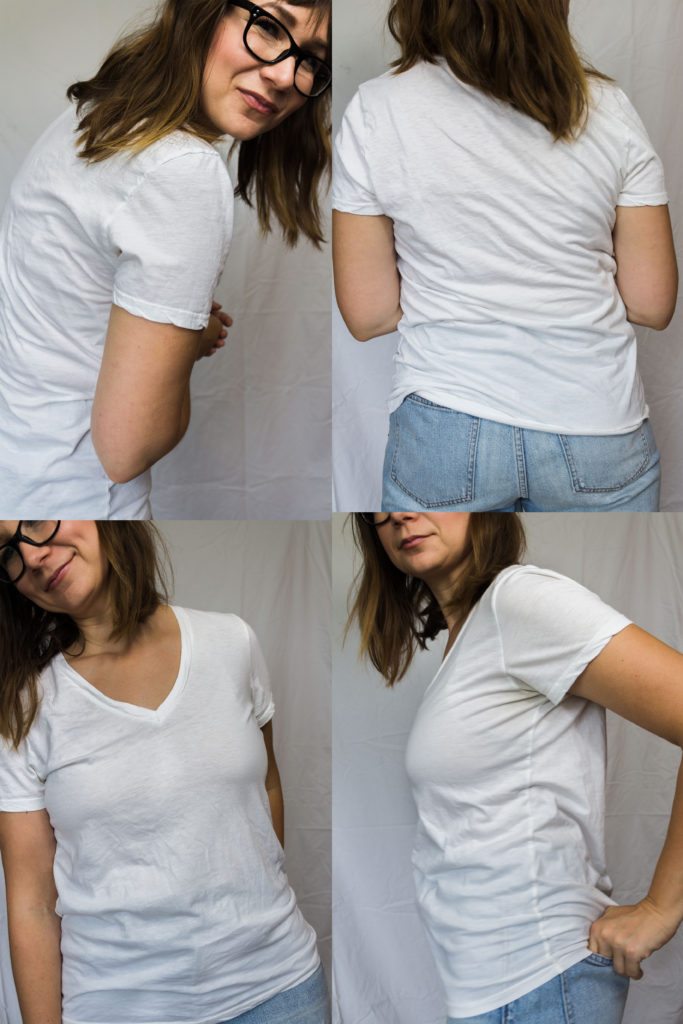 Micro rib on top and Pocket V on bottom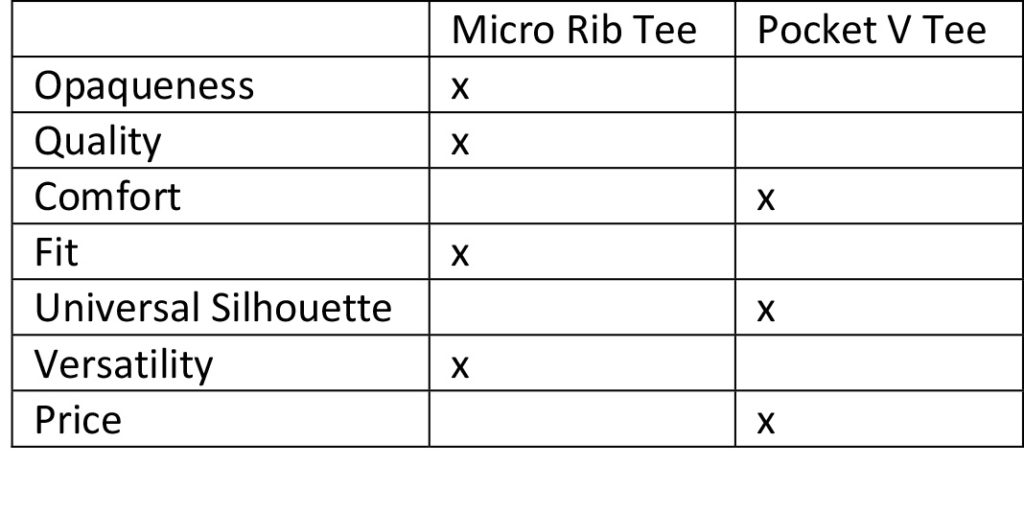 My conclusions:
I prefer the micro rib… but only by a little bit! Honestly, it just suits my style more and I love the softness of the material. If I had to choose just one, I would choose the micro rib. With that said, I do think that the Pocket V is a bit more universal in that it is a more basic style. Both are great quality and great additions if you're looking for a white t-shirt.
What do you think? Do you own any other Everlane t-shirts? Do you have a favorite style? Or where do you go when's you're looking for great basics? Let me know in the comments below!
Until next time,
Shirts Mentioned:
A more detailed review of the Micro Rib.