Before we get started, just a quick note that I'll be taking the day off on Monday so there will be no post from me. 🙂 I'm working on building margin into my life… hard, but necessary! Moving on…
Today, I continue my ethical shop series with an Interview with Sara of IMBY. I first met Sara on Instagram and we became fast friends. I love her passion for ethical clothing and willingness to share her knowledge with others! Her shop has the best pieces… classic, but with very modern lines. Which, in my opinion, is the way clothes should be! So instead of listening to me ramble let's here from Sara!
---
Q. Tell us a little about yourself!
I'm the founder of
IMBY
— we curate American-made everyday essentials from your capsule wardrobes. I am passionate about the intersection of business and social impact. I live with one foot in the ethical fashion sphere, and the other in the startup and tech scene, always with a yoga mat under my arm! Yoga and meditation ground me from my workaholic tendencies. Before founding
IMBY
, I supported hundreds of entrepreneurs in building their own social impact businesses. I am a proud member of a book club, a born and bred New Yorker, and a lover of chocolate, food in general, and doing absurd things to make people laugh.
---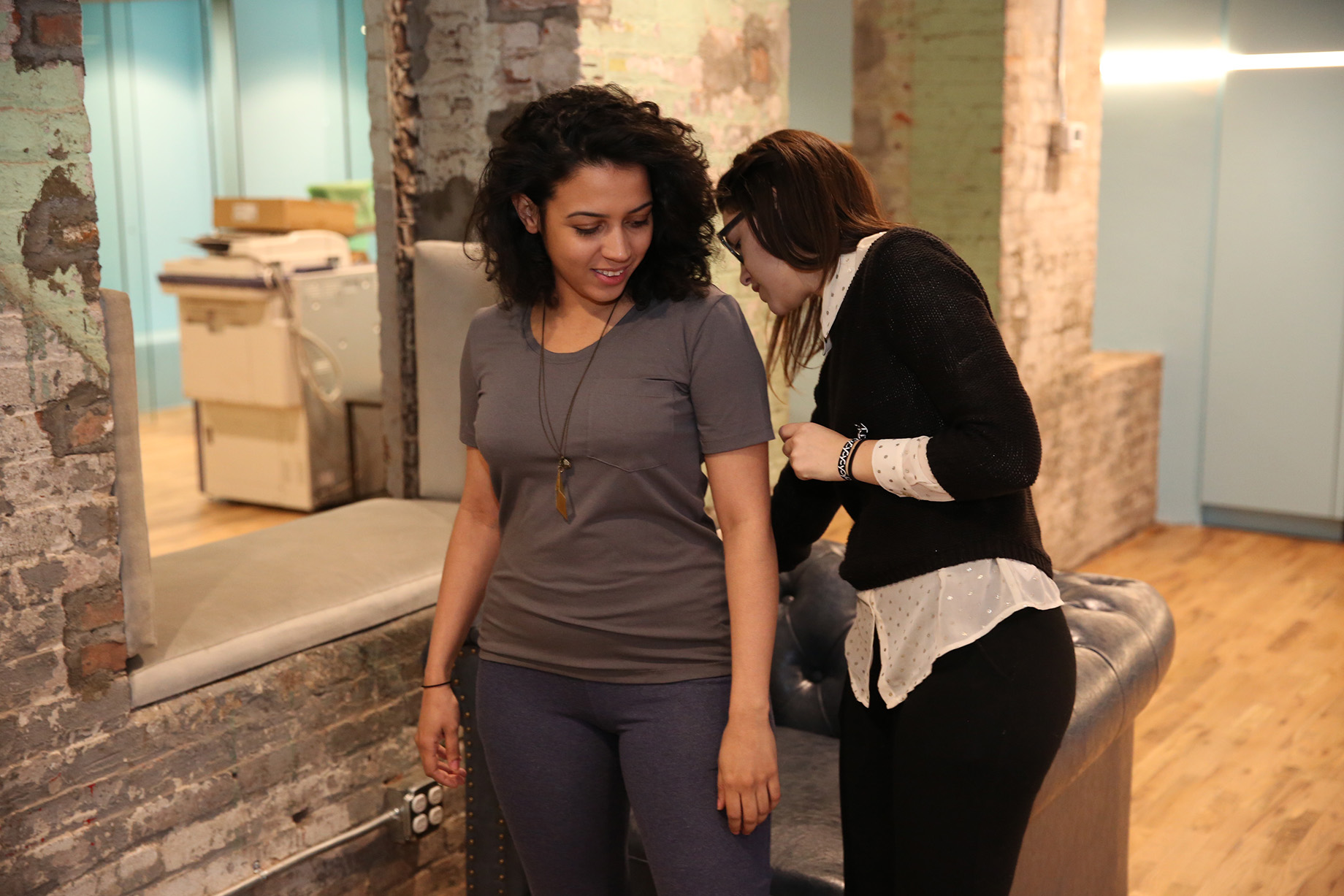 ---
 Q. Why did you start IMBY?
I was, perhaps like many of your readers, a frustrated consumer who wanted to shop ethically, but was struggling to find options in my aesthetic that were at a price point accessible to me. I realized if, as someone who cared strongly about ethical fashion, I was struggling, how could I expect others who aren't passionate about shopping responsibly to change their habits? I wanted to create an accessible, affordable, and easy option for ethically and locally made fashion. My goal is for it to be as easy to shop at
IMBY
as it is to shop at [insert fast fashion store here].
When I started learning about the lean and capsule wardrobe lifestyles, I thought it fit perfectly with
IMBY
and my goals— for customers to have a mindful shopping experience, to consume less, and to make getting dressed easier and less stressful. It seemed like the perfect marriage, so everything in
IMBY
is meant to serve as essentials for a capsules/lean wardrobe that will last for seasons and years to come.
---
Q. What got you interested in Ethical Fashion?
My college friend Kristin of Seamly.co started posting about her journey starting an ethical fashion company. As someone who has always considered myself socially-minded, I never really applied that to my shopping habits. The more I learned, the less I could un-learn! I want to minimize my impact on the environment and ensure the conditions in which my clothes are created are fair, and I also wanted to support independent and local designers who were creating clothes that told a story beyond the typical "oh you like my shirt? I got it on sale for $12!!" In February 2014 I pledged to only buy things that were ethically made or thrifted, and I never looked back! It was great to know I was avoiding contributing to mindless waste and poor working conditions, but it was also great to meet others across the country that were living this lifestyle. I also just started buying less, and buying quality, which was great for my small closet and small wallet.
---
Q. What is it like being a female entrepreneur? What struggles or successes have you had?
My mother is an entrepreneur, and she really set an example for me. I never doubted, as a women, my ability to do anything— it never once crossed my mind growing up or even after I joined the workforce (I know I am fortunate in that way). I consider myself an entrepreneur before a female entrepreneur, but that's not to say that gender doesn't play a role.  Perhaps it's in my own head, but being a ambitious and business-driven women can be challenging, especially when interacting with others who may perceive women to not take a strong opinion or tone. While treating people with kindness and respect, I also have high standards!
As for struggles, I started IMBY with practically no experience in fashion or retail, and I have learned every single day along the way. There have been meetings where I smiled and nodded and figured out what I was smiling and nodding to after. But mostly I have felt comfortable asking questions, and people find my transparency about lack of experience in this domain refreshing— people are so generous and often offer to lend their expertise.
Successes? I think the biggest successes have been launching my store so quickly, building a partnership within Bloomingdale's two months after launch, and making my first online sales from strangers (that was a great feeling!). It has been a crazy ride so far, and I have connected to such wonderful people, while learning so much along the way. I can't see what is in store next!
---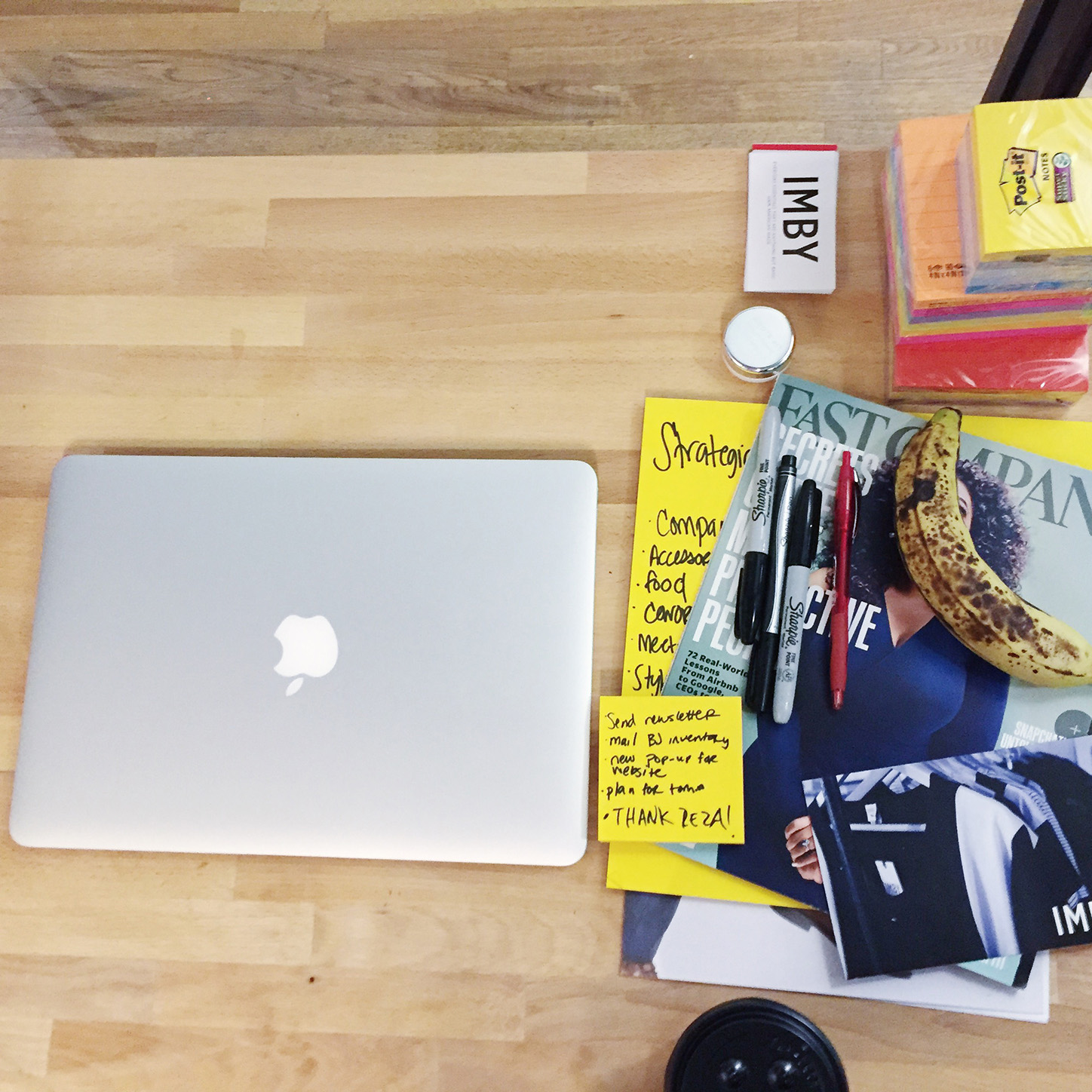 ---
Q. What advice to have for other women hoping to start a shop?
The list can go on and on, but here are just a few key pieces of advice:
Make sure you understand the market and how you are different. There are so many stores out there, and marketing is challenging. Having a strong differencing factor is the most important. For me, I have three main factors that combine to make me unique: heavy curation of items within the capsule wardrobe aesthetic, accessible price point (everything is under $200), all made in the USA.
Talk to as many people as possible. Sharing your idea makes it stronger, and don't worry about someone knocking you off. If they want to, they will eventually, and you will probably do it better! Talk to potential customers, "competitors," designers, and those who have no interest in your offering. These individuals will help you create something that is well-rounded and desired.
Don't be afraid to be strong willed, to take a stance, and to dream big while being unapologetic in your mission. It's your company, so set your goals, and stick to them! But also be willing to understand what works and what doesn't, and take feedback seriously.
---
Thanks Sara! If you want to follow along you can find Sara on Instagram here.
Until next time,