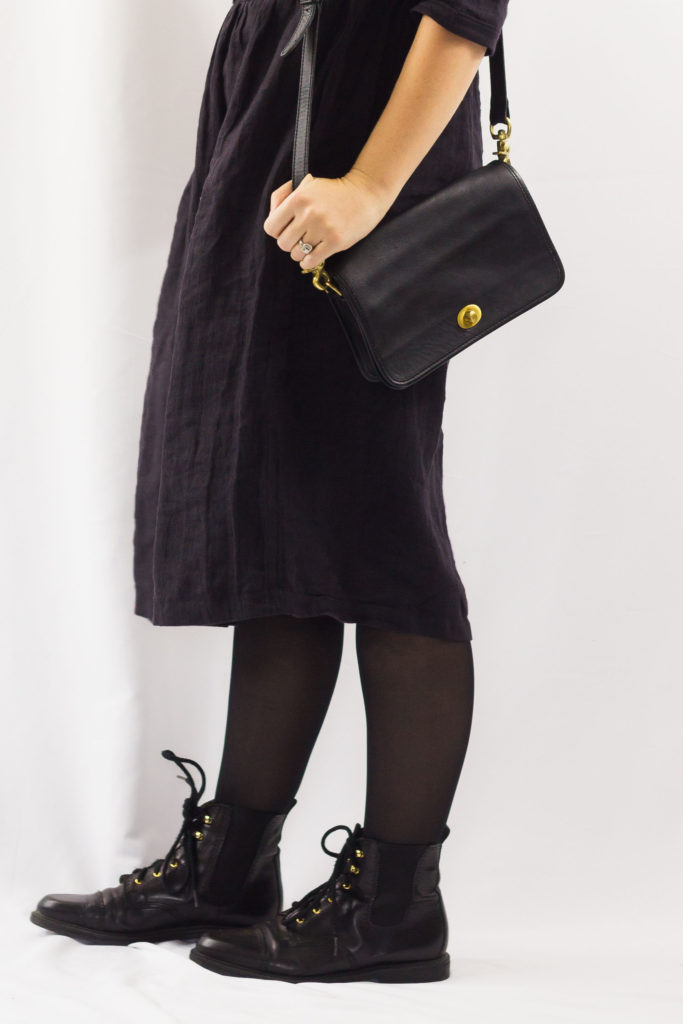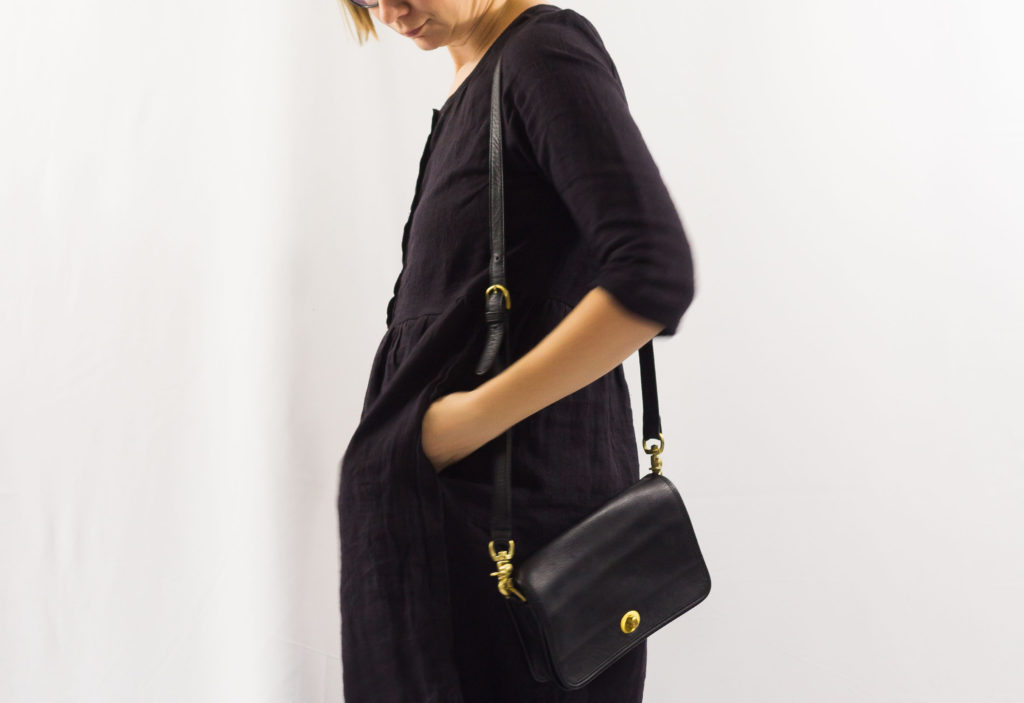 So remember last week when I talked about occasional pieces?
This dress is another one of those pieces… and I was this close to not including it in my capsule.
But I'm so glad I did. I definitely don't reach for dresses that often, but it's nice to have the option for one when I do want to wear one.
And this kind of dress is the perfect style if you're not a big dress person.
It's soft and flowy, made of a comfortable and hearty material, and the black goes with everything.
In other words: it's easy.
Hurrah for easy!
---
Outfit Details:
Little Black Dress: Pyne and Smith | Same fabric/color, different style | Affordable Option
Lace up Boots (thrifted) | USA Made Option | Affordable Option 
Purse: Vintage Coach | Similar
Earrings: Claus c/o
---
To see my outfits in real life, visit me on Instagram!
My capsule in it's entirety can be found here
Until next time,