So today's post is a little different than what I normally blog about, as I'm sure you figured out from the title.
But, I needed to whip up a new batch of the DIY firming sugar scrub that I use and I thought:
Why not show it to you guys?
Right?!
Sugar scrub is one of those beauty products that I never buy… it's just so dang easy to make and this particular recipe is nicer than anything I've ever bought.
Plus, it's better for you because it's pretty much all items that you can find in your pantry and it takes about five minutes to mix up.
I'll stop rambling. Here's what I do:
Mix equal parts of:
Stir everything together and then…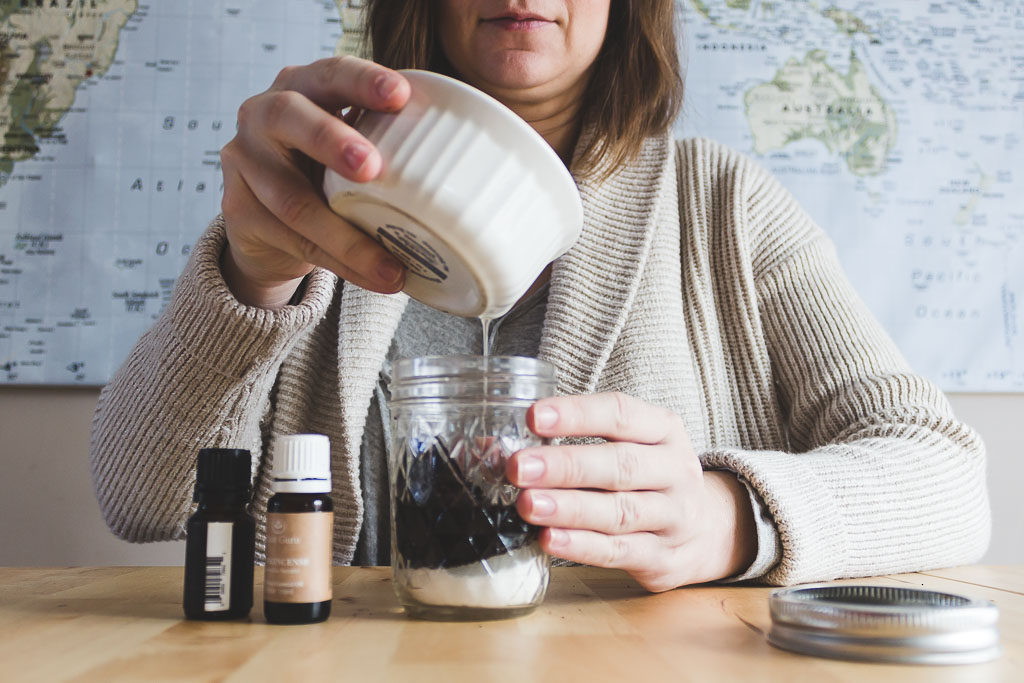 Add in a few drops of whatever essential oil you like. I add lavender oil and frankincense.
Lavender because it's good for sensitive, dry skin and frankincense because of it's anti-aging properties.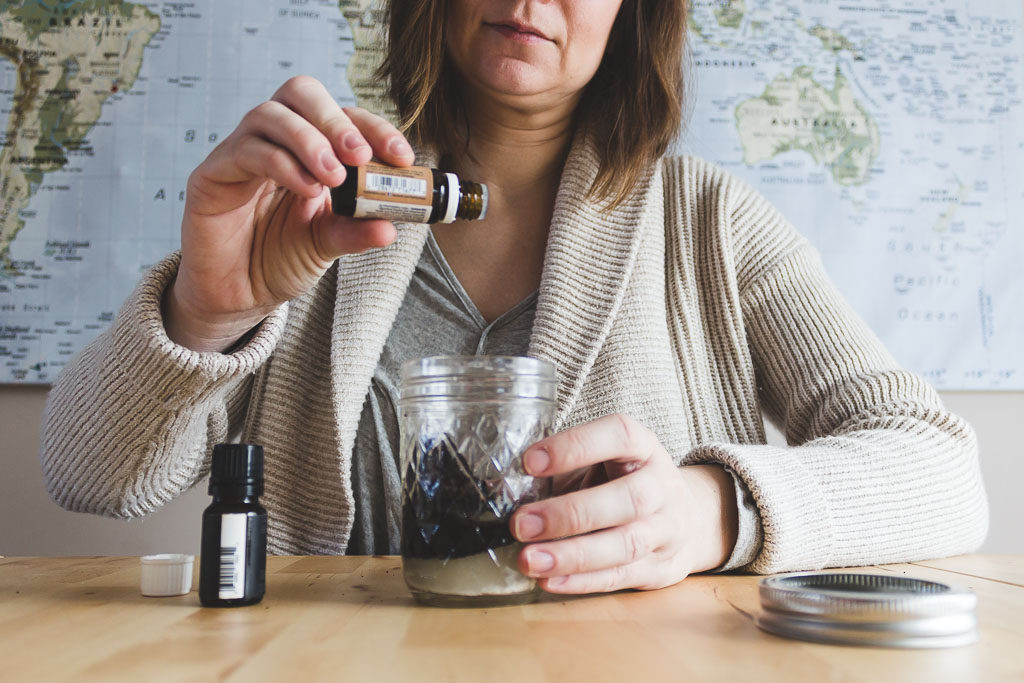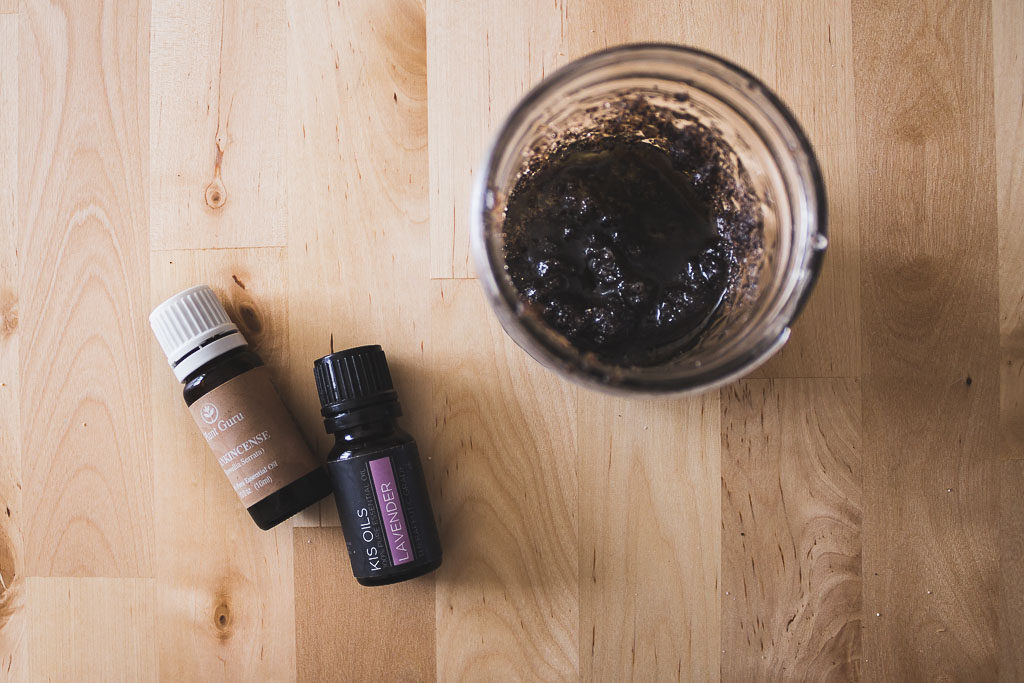 Give it another stir and you're done!
Easy peasy right?
A few notes:
Make sure to use a glass, air tight jar because of the essential oils. I like to use these mini mason jars.
Store high in your shower to try to avoid wetness/humidity as much as possible.
Don't make a huge batch of this. I usually make about a half a cup at a time… the coffee grounds can get moldy if you don't use it up fast enough.
This scrub will seriously make your skin glow! The coffee grounds are great for firming the skin, the sugar is great for softening your skin and the almond oil will leave you super moisturized.
I hope you try it! Let me know if you do in the comments below. Also, what are your favorite DIY recipes? I'd love to hear them in the comments as well!
Until next time,