Hey there!
So I've never done a post like this, but I thought…
why the heck not?!
I really enjoy reading current favorite posts by other bloggers who focus on fair trade, conscious, cruelty free, etc.
In my experience, there are a lot of really great products that fall under those categories, but there are also some real bombs. It's sad…
but it's true.
So reading these kind of posts help me to focus in on the products that really do work so I can avoid wasting money and creating clutter with products that fall flat.
Hopefully this will do the same for you.
Oh, and this post may make you wonder if I'm still doing my year of no shopping…
the answer is I was, and then I wasn't, and now I sort of am again.
Don't worry, I'm planning on doing a post soon chatting about what happened and why I needed to do a reset. So stay tuned!
But now let's get started on my current favorites:
ONE:
What: The Modern Zip Mini Backpack from Everlane
Why: Now that I'm a mom of three, I wanted a backpack that was big enough to haul all of the baby stuff around, but would still help me look like I'm actually trying. Plus, I love the color of this backpack and the fact that it's made responsibly.
TWO: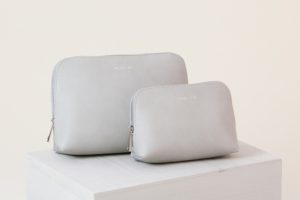 (Photo Cred: www.angelaroi.com)
What: Angela Roi Elle Cosmetic Case
Why: Again, now that I need to haul around a million diapers I love having this little pouch in my backpack to keep all of my items in one place. Plus, it's super high quality vegan leather and it's really structured so it's not going to get beat up in my bag.
*It's currently out of stock, but hopefully it will come back soon! The rest of her stuff is gorgeous as well though.
THREE:
What: Wubbanubs
Why: Funny name aside, I can't believe I never had these with Kit!! They are so, so great. I always thought they were just meant to be cute, but they're actually great because they weight the pacifier down so it stays in the girls mouths a lot better. Genius!
FOUR:
What:  Earth Mama Angel Baby Natural Nipple Butter
Why: Breastfeeding. Enough said.
But also, this brand makes the best one I've ever used and it's a really clean, organic formula.
FIVE:
What: Gold Cup Chai Herbal Tea
Why: This tea tastes delicious (I mix it with vanilla almond milk) and it's made with turmeric which has a load of health benefits. Yum!
SIX:
What: Nuxe Reve De Miel Lip Balm
Why: This is the best lip balm I've ever used. It's SO hydrating and it sinks in right away so you don't have to wait to put other lip products on top of it. It's a pretty clean formula (not 100%), and it's cruelty free and vegan.
SEVEN:
What: Pacifica Alight Multi-Mineral BB Cream
Why: This BB Cream is SO good. It's not super high coverage (which I prefer), but it gives your skin a subtle "mask" and it leaves you with a really pretty glow. I use this instead of moisturizer in the morning so that I have a bit of coverage without adding an extra step to my morning.
EIGHT: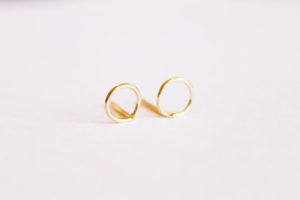 What: Circle earrings from MinimalistMagnolia
Why: I haven't been doing much in the way of jewelry because of baby wearing, etc. but I have been enjoying dainty little studs like these just to add a little something extra.
NINE:
What: Sigur Ros Pandora Station
Why: Because it's just so, so good.
TEN: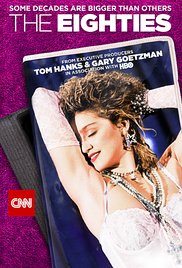 What: The Decades documentaries on Netflix
Why: After Kit goes to bed, David and I have been enjoying snuggling the twins while watching Netflix. These documentaries are really well done and super interesting (especially if you're a lover of history like I am). We're currently half way through the Eighties and I've been learning so much!
Well that's it! have you tried/enjoyed any of these things?
What are some things that you're loving lately? Let me know in the comments below!
Until next time,