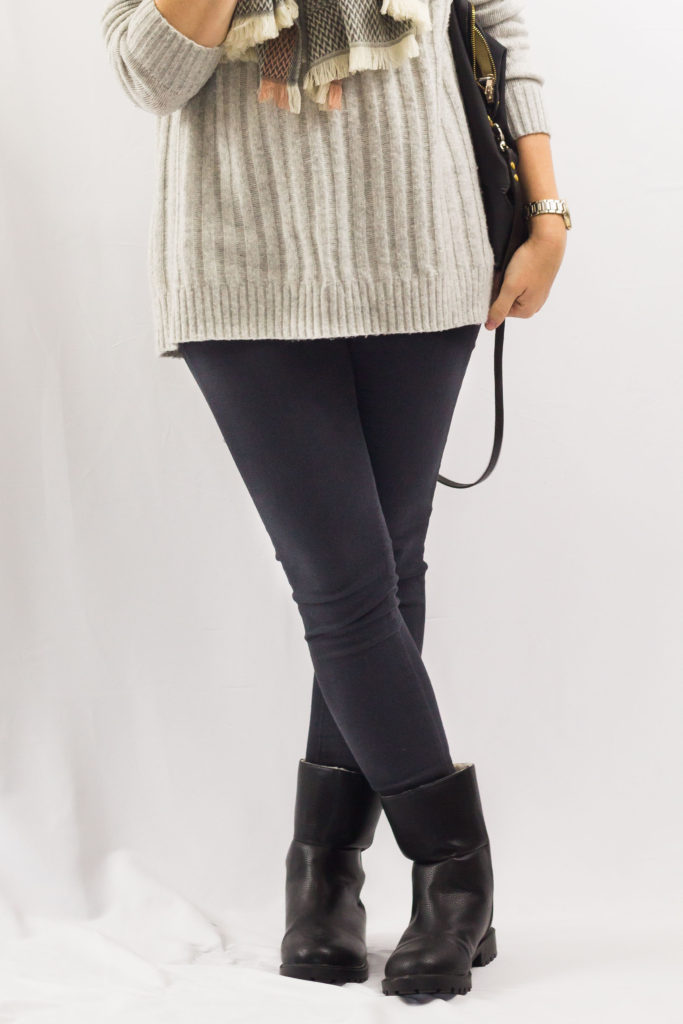 I have had this sweater for… years. I honestly don't even remember how long I've had it.
And I love it. It just seems to get better with age (like a fine wine eh eh?)
This is one of those things that makes capsule wardrobes totally worth it for me.
Because when your closet is full of excess clothing you don't have an opportunity to fall in love with one item of clothing so thoroughly.
This is my only chunky sweater so when I'm in the mood for chunky (I'm sorry, but we had the stomach flu in our house a week ago and whenever I say that word, it gives me horrifying flashbacks) this is the sweater I reach for.
Before I started doing capsules I would know I wanted to wear a chunky (shudder) sweater, but I had so many to choose from that I would get overwhelmed with my choices. This led to the "I have nothing to wear" conundrum, which led to more shopping, which led to even more sweaters being added to my wardrobe.
An endless and exhausting cycle.
So yeah, I can fully appreciate this sweater now because it holds a unique place in my closet.
Have you guys experienced that closet overwhelm feeling?
---
Outfit Details:
Chunky Sweater: Old Gap |  cheap generic viagra Ethical Option |  trusted tablets pharmacy Wear for a long time option 
https://stetsonpainting.com/whychooseus/ viagra without a doctor prescription usa Gray Denim | http://rainypass.com/faq/ canadian pharmacy viagra Affordable Option
Warm Boots: thrifted | USA Made Option | Wear for a long time option | Affordable Option
Blanket Scarf: Old Madewell | Similar
---
To see my outfits in real life, visit me on Instagram!
My capsule in it's entirety can be found here
Until next time,