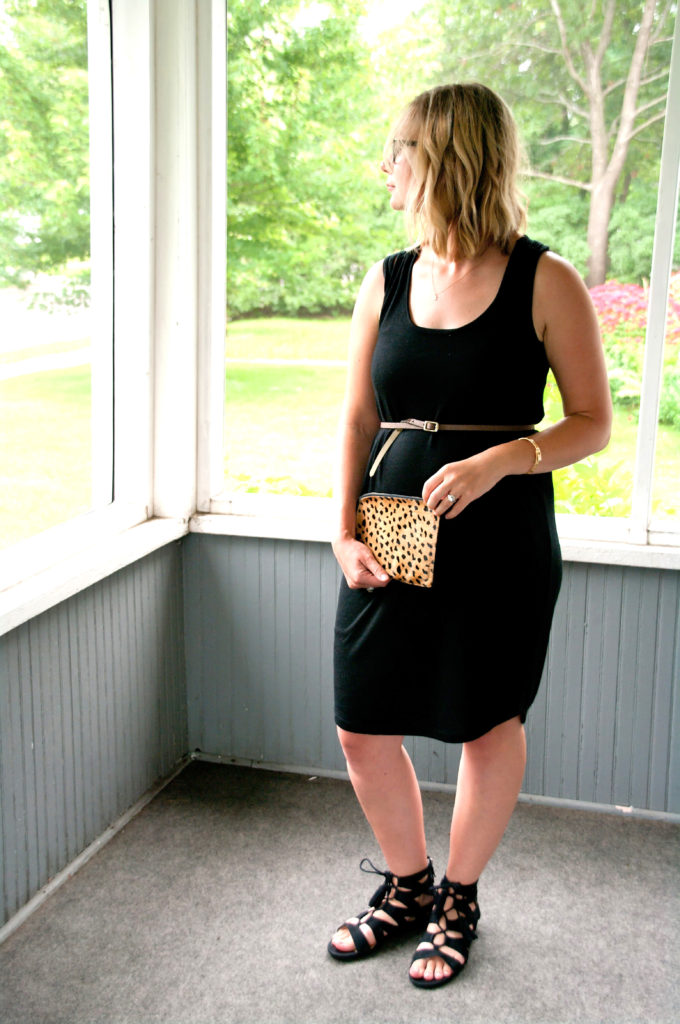 Today I'm doing another "one piece, two ways" feature.  This dress was one of the pieces that I ended up adding half way through this capsule (I can't believe I only have a month left!).  You can find my post about that decision here. I debated between that dress and this one, but I chose this one because it meshed the best with the rest of my capsule. Here I have it styled two ways with one casual option and one dressier option. It's so easy!  Just a simple shoe and bag change plus a belt and I'm good to go.  I'm such a big fan of easy!
I want to have a brief chat about building a versatile capsule (also, keep an eye out next week for a series on how to build your own capsule).  There is a common misconception that capsule wardrobes only work with neutral color pallets. That couldn't be further from the truth!  I'm going to let you in on a secret: you can have color and texture, but you have to choose it wisely.  Here's what I mean: Choose one category to feature your color and texture and choose neutrals for the other categories.  So, go wild and crazy in the tops department, but keep it tame in the bottoms department or vice versa.  In doing so, you are ensuring that you will get the most wears out of each item in your capsule.  If you are a patterned pant kind of girl (or guy… you never know) that's great!  Just fill your tops category with a variety of materials in a neutral pallet so that you can wear those pants for multiple occasions.  For example, a cotton t-shirt paired with the patterned pant will look great on the weekend whereas a silk shell paired with the patterned pant would work great in the office.  Apply the same concept to your shoes and you are golden!  What about you?  Do you have any life changing tips for building a capsule around colors and textures?  Please share the wealth in the comments below!  I love to hear from you.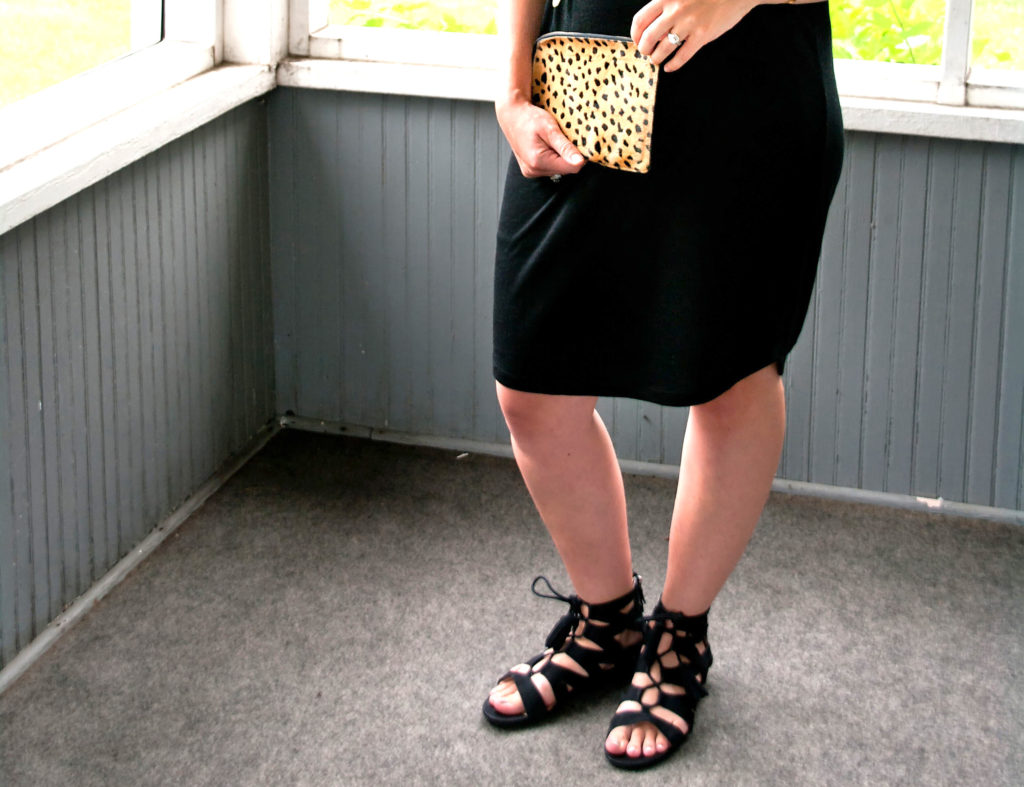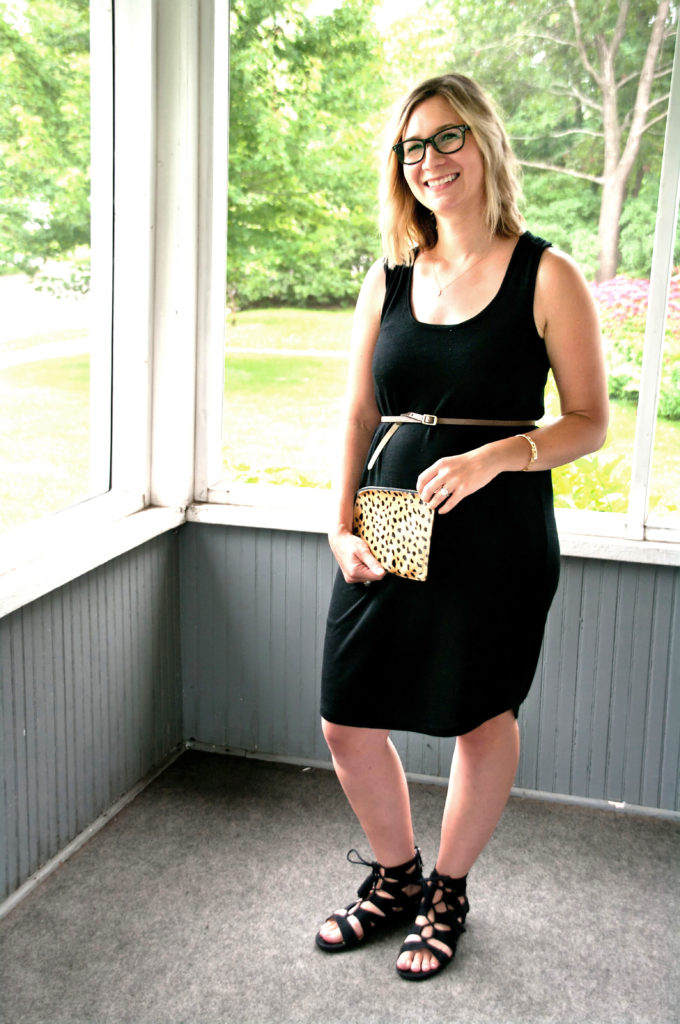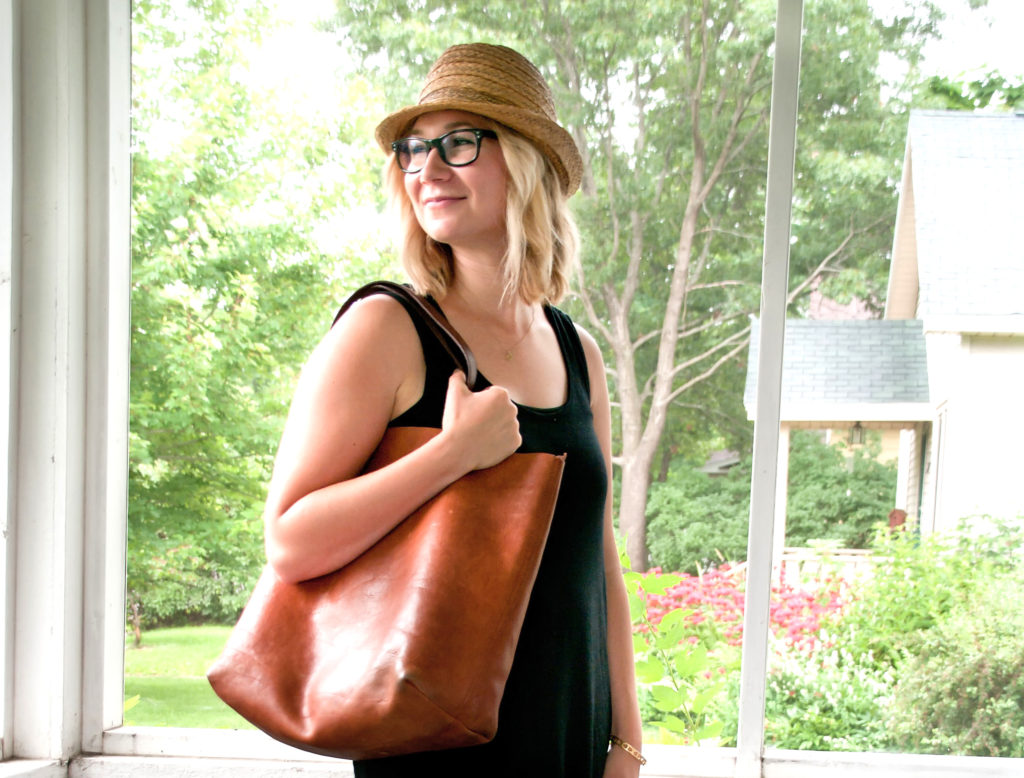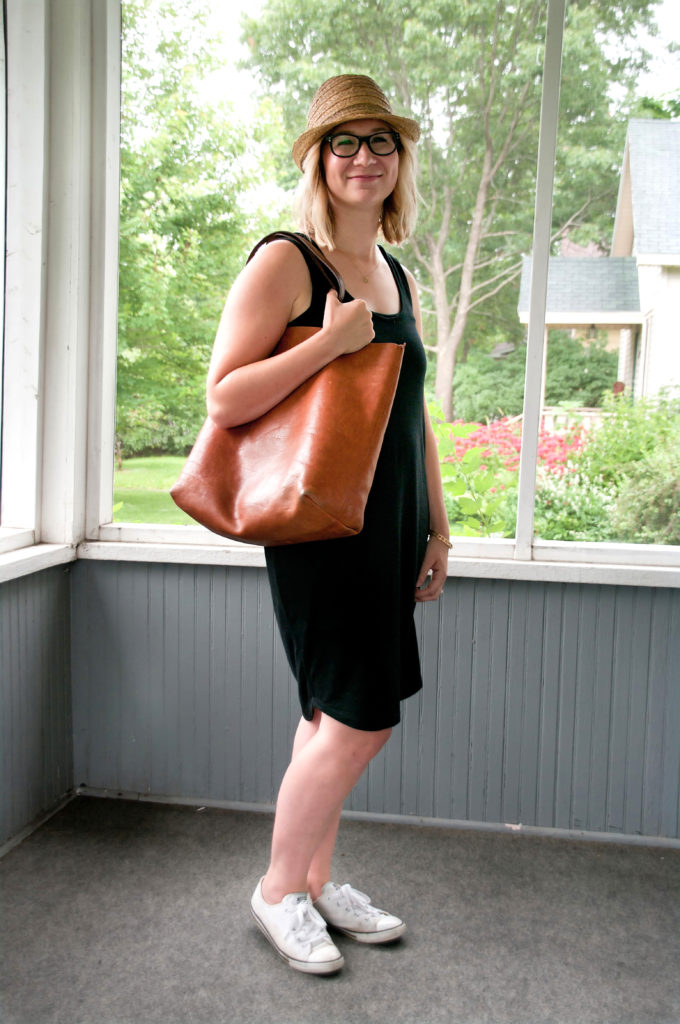 Dress: H&M
Belt: Old from Old Navy (Similar Linked)
Bracelet: Madewell
Clutch: Old from Madewell (Similar Linked)
Black Gladiator Sandals: Target
Hat: Old Gap (Similar Linked)
Tote: Madewell. Also… LOVE this one!
Shoes: Old Converse (Similar Linked)
Until next time,