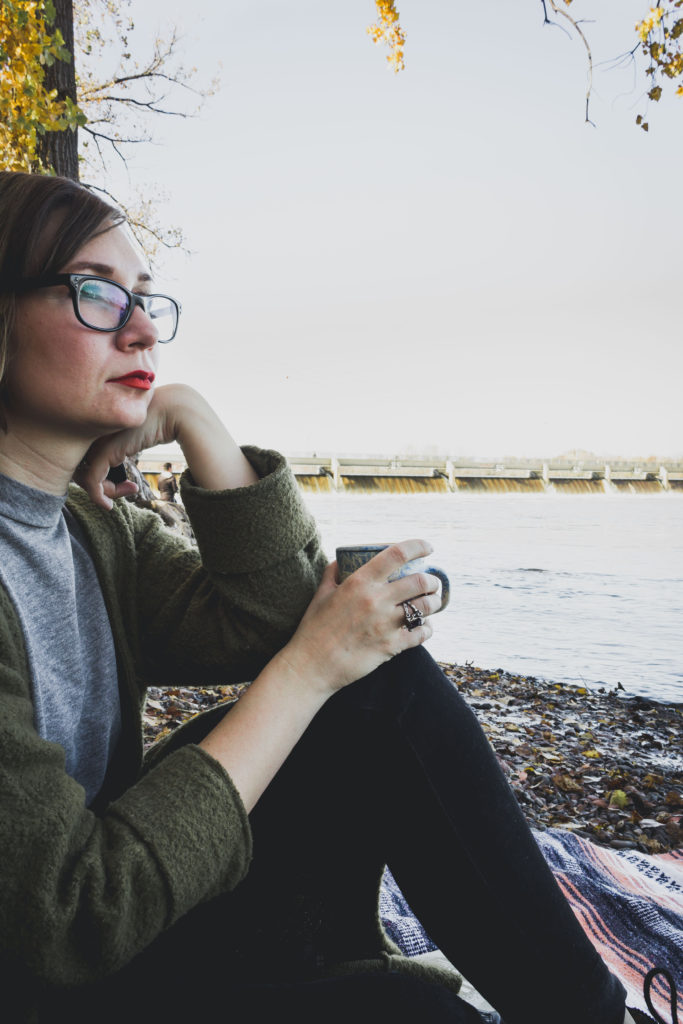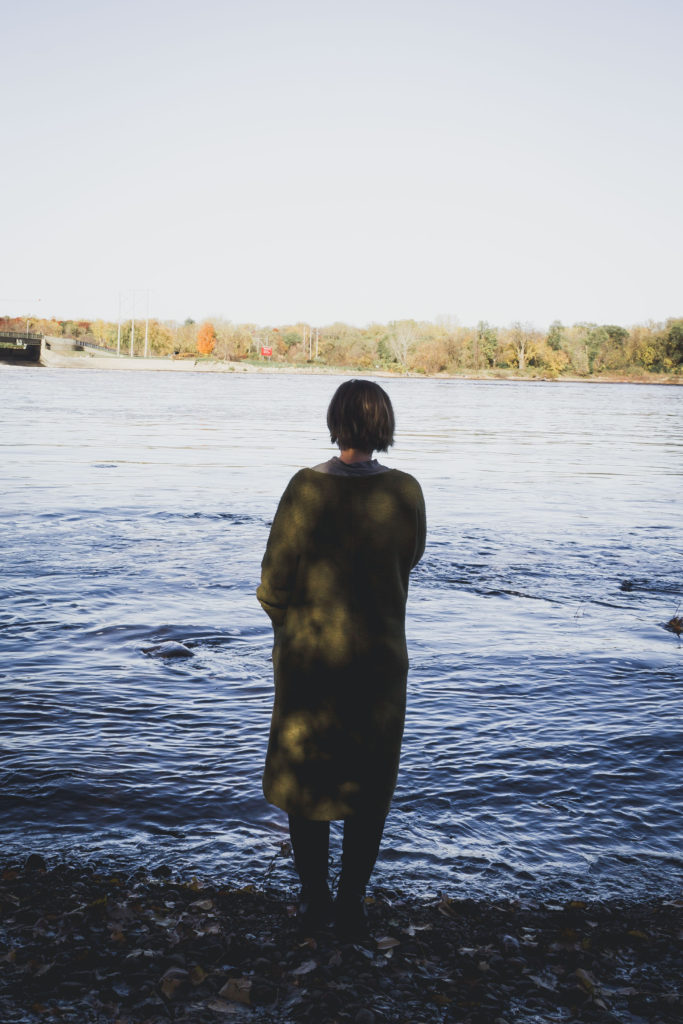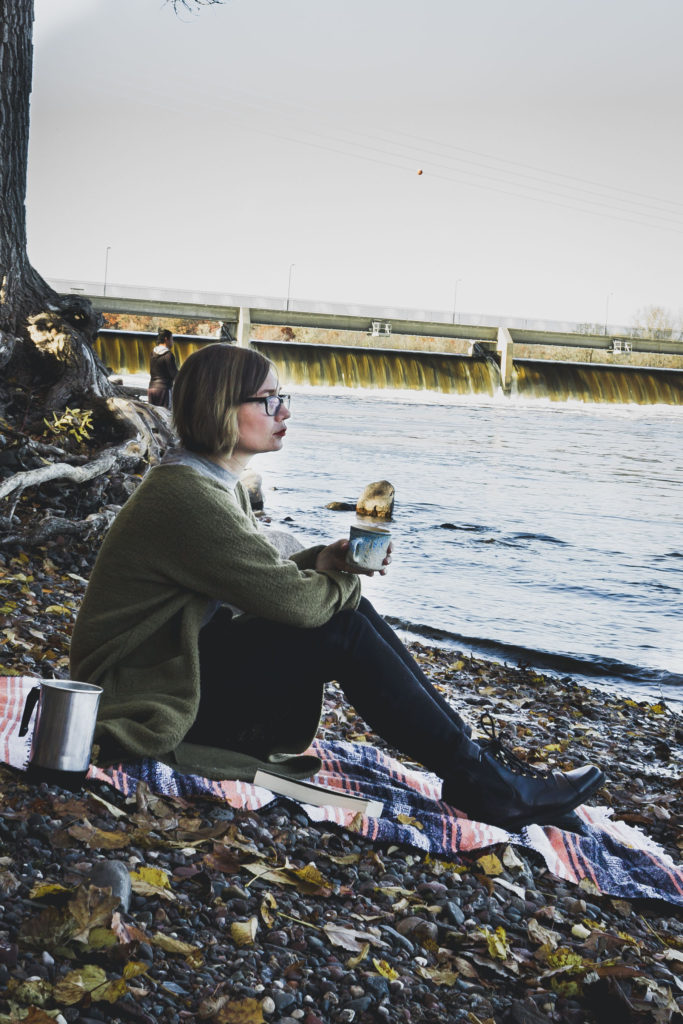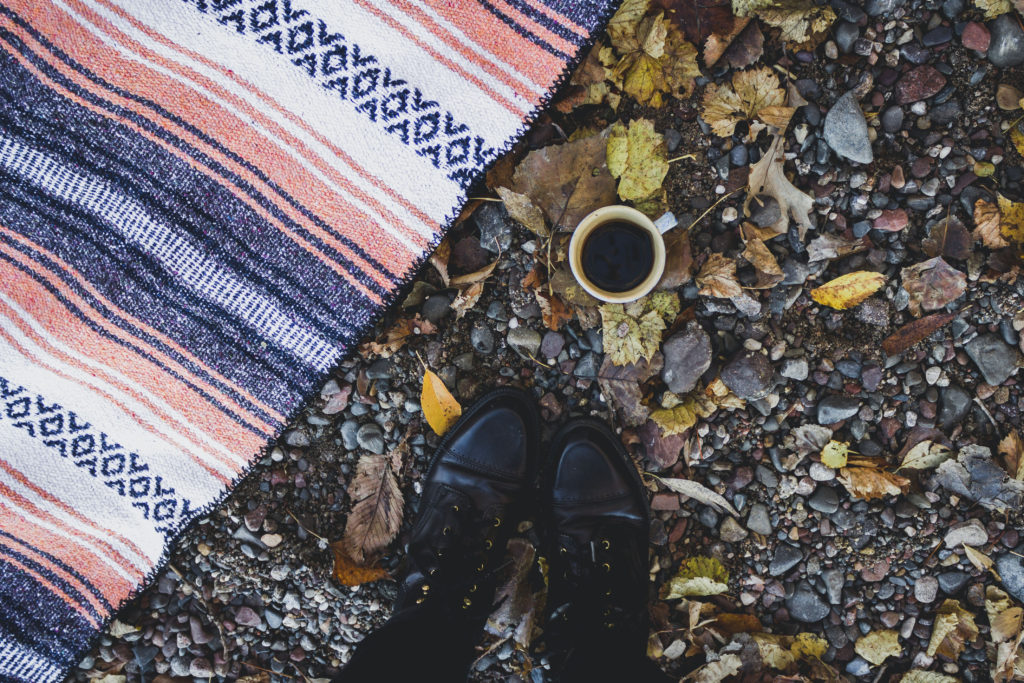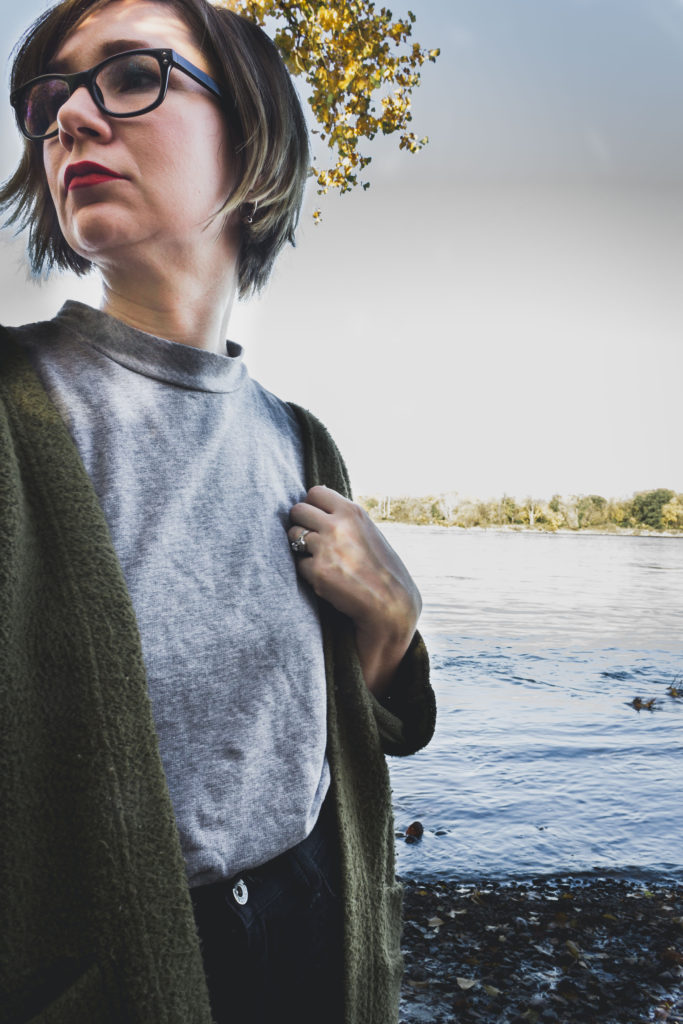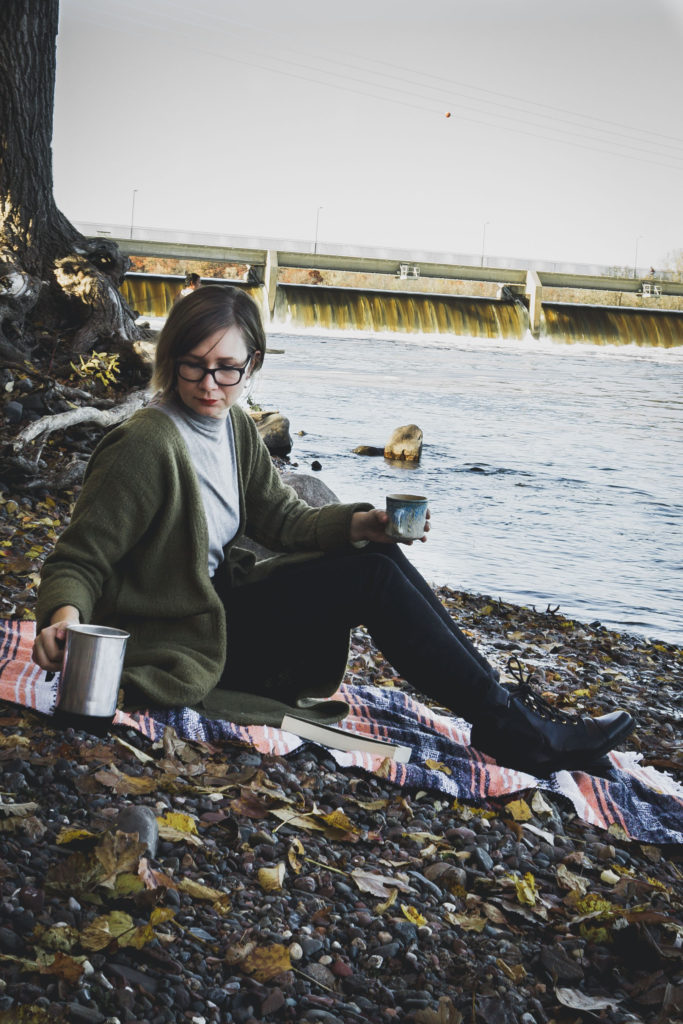 Old Jacket. Similar |Thrifted Mockneck Tee. Similar | Denim | Thrifted Boots. Similar | Lipstick: This + This
Hi friends!
Happy hump day! We've been hibernating all week here at the Rambo household. It's been cold, snowy, and dark here and Kit has been walking around making sure all of her toys are "nice and cozy"… which maybe reveals the types of conversations we're having around our house.
I have comfort priorities okay people?! #dontjudge
A couple of weeks ago, one of my Instagram friends messaged me with some thoughts/frustrations she's been having with the ethical fashion "movement" lately and after chatting for awhile, I started to think that you all might benefit from eavesdropping on our conversation.
So here you go… our candid Instagram conversation (I asked her if she was okay with me posting this and she was, but I'm keeping her identity anonymous):
Instagram Friend: I've just been really struggling with the notion that I can never pull myself out of a cycle of continually wanting to revamp at least some part of my closet. I don't know that I'll ever feel like I don't "need" something else. And that message tends to be pushed by even the bloggers/communities that promise ethical fashion. It's rarely about reviving an old piece or making do until you can find the most right choice, and instead it continues to drive the narrative that we all need more. I just feel a lot of pressure to spend a lot of money, I guess is what it comes down to. And yes, spending it on ethical garments, which is noble. But I still feel like I'm being sold something. And I feel that internal pressure to live up to that expectation.
Me: I totally get that! And I don't think you're off base at all. As a blogger there is a tremendous amount of pressure to show new and better. I know I fall prey to that and I know a lot of my blogger friends struggle with it as well. There's a dichotomy between what people SAY they want (which more or less is what you mention above), and what they communicate through following/visiting/engaging. So in other words, the bloggers who show the most new brands tend to get more engagement/people visiting. So you kind of have to choose between having a bigger blog or doing what you feel is right. It's not always an easy choice (or a black and white one for that matter). I TRY my best to stay true to my original mission to communicate less is better, but sometimes it's hard to do that… especially when brands want to send you a ton of stuff. I say no to quite a lot of requests that I get, but I totally get the temptation to say yes to everything (especially when money is involved).
IF: Exactly. And the brands I want to support are the ones who are producing the content, and I don't want to reach a point where I never feel like my style can evolve.  And how fun are free things?! And when bloggers are supporting themselves, I want to be receptive to their content so as to be supportive to other like minded women.
Me: It's definitely something that doesn't have a black and white answer.
IF: So it's not that it's not totally understandable, it's just an exhausting cycle.
Me: I know the feeling! This is something I (literally) agonize over on a daily bases. That's why I try to find a happy medium with my weekly three posts (which I stopped doing… ha!) because I really don't want to have a ton of clothes nor do I want to communicate to my readers that they should either. But I also realize I am a resource for people.
IF: Yeah it's weird. I'm thankful for the connection social media provides, but I also wish for less connection. Like sometimes I'd just like a little less. I'm trying to limit my Instagram intake, but I'm not doing as well as I'd like.
Me: I think with any movement that starts out "pure" there is a tendency for it to evolve (as it becomes more mainstream) into something that it wasn't necessarily intended for originally. It's the unfortunate side effect of economics on any system where money is involved. I think the best we can do is continue to support where we feel comfortable and try to drown out voices that distract us from our goal. And yes to limiting Instagram consumption! That's exactly why I took a week off because I was feeling so overwhelmed with feeling like I wanted it all and I knew that's not who I am and it meant I need a break!
IF: Agreed. And if money is going to be spent, it's cool that there are resources and conduits for those resources so that people can spend wisely and as responsibly as possible. But yeah, I know that I've been going overboard with Instagram, and consuming other voices and opinions, so I know I need to reign it back in. But I'm thankful for people like you who are presenting themselves as wholly people with flaws and off days and imperfections. It helps cut through the all-too-present veneer.
Me: I 100% know where you're coming form. And thank you for saying that because my biggest fear in this blogging thing is that I don't represent authenticity and that the things I say would contribute to someone else making a decision that's not right for them….
And then we went on to chat about other things for a bit. I really appreciated her ability to voice her frustrations because I've felt a lot of those things as well. I can imagine that there are others out there who also feel these same things. I hope this encourages you if you do… that there are voices/people in this movement who still believe that less is better.
What about you? Have you felt these things? How do you stay true to your unique priorities and needs? Let's chat about it in the comments!
Until next time,