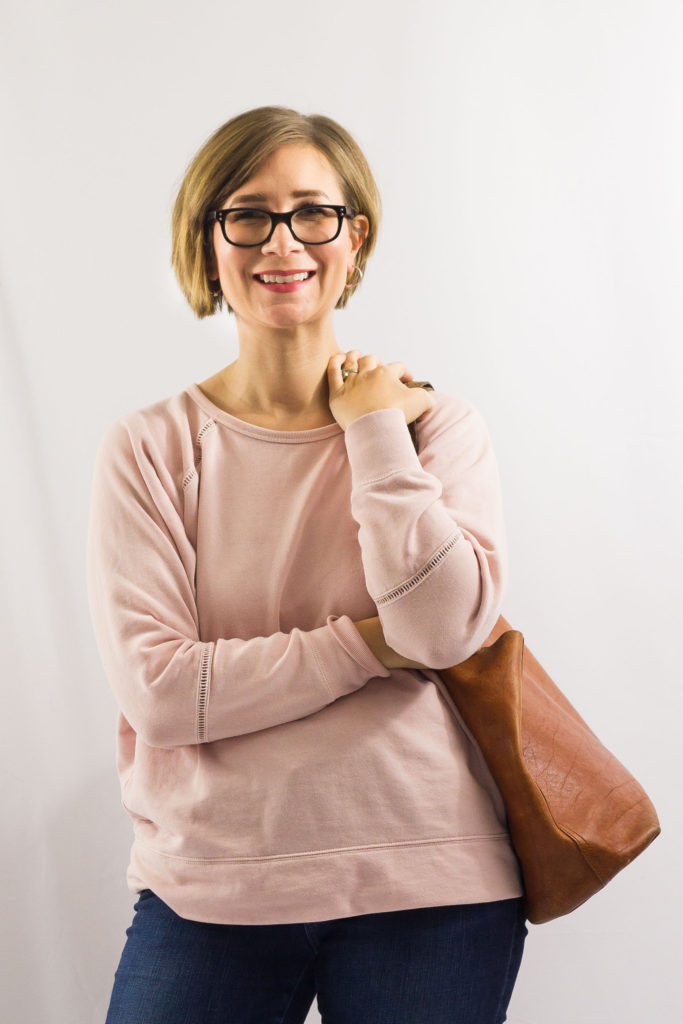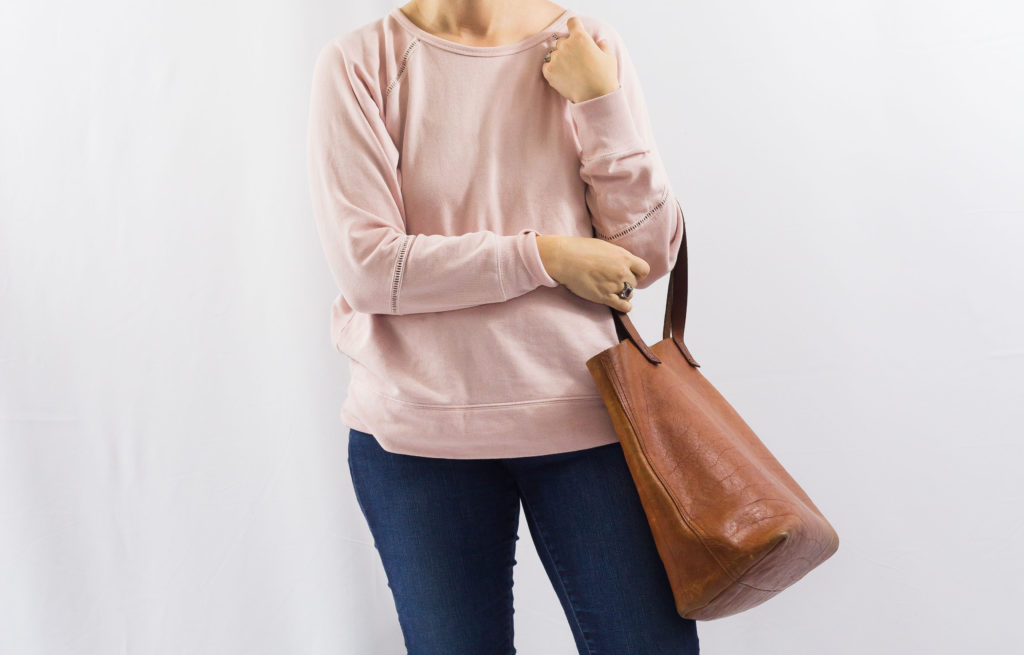 Two things strike me when I look at this outfit:
One – my hair is getting SO long! I really did enjoy having my hair this short, but I kind of forgot how quickly my hair grows. If I would have wanted to keep the shape of this cut I would have had to go in to get it trimmed every three weeks (which is so not happening ha!). I'm going to grow it for a bit, but I do like the idea of keeping it short!
Two – this is such a mom outfit (I'm even wearing the mom color of choice: blush pink… j/k)! I don't think I could be any more stay at home mom in this outfit… and I'm not even a little bit sad about it. I mean, don't get me wrong, I love to get a little jazzed up on a semi regular basis, but nothing beats a comfy sweatshirt and jean outfit.
I was planning on talking with you about some new, fun topics that I want to start covering as well as the hashtag started on Instagram, but I think I'll save it for tomorrow, because (here's a blogging secret for you)…
I get up early to write these posts. I sit in the basement where my computer is and as I'm writing this I can hear the pitter patter of tiny toddler feet running around upstairs. #faceplant
So I have to go deal with that. Tomorrow my friends! We'll have some fun discussions.
---
Outfit Details:
Blush Sweatshirt: Old Gap | Ethical Option
Skinny Denim: AG | Wear for a long time option | Affordable Option 
Comfy Sneakers: Adidas (20% off) | Ethical Option
---
Until next time,