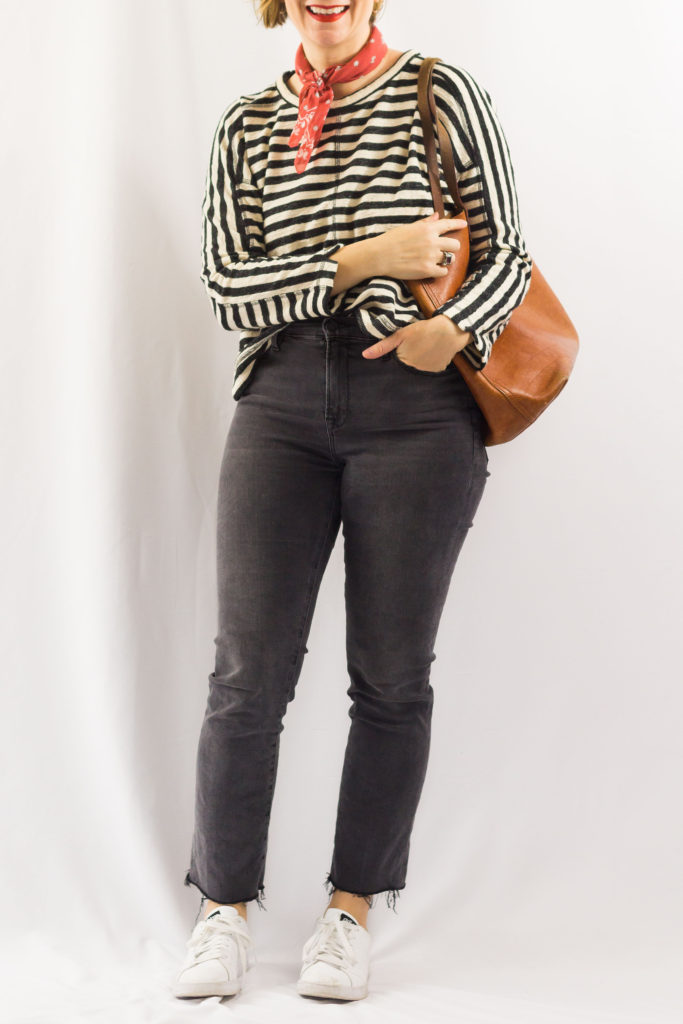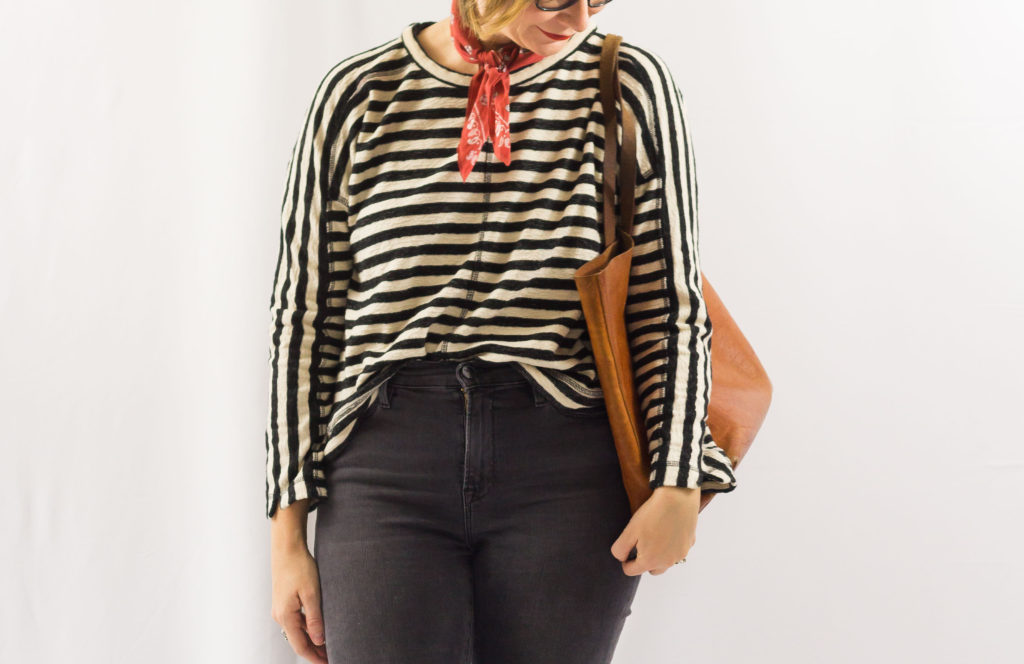 Well guys it's Friday, my brain is fried after the post Holiday hangover that was this week.
So this is probably going to be my shortest blog post of all time… and I'm okay with that. I hope you are too.
I have no idea what we're doing this weekend other than a Sunday evening get together with friends.
We'll probably end up doing absolutely nothing and I'm 100% cool with that.
Alright then! If you have fun weekends planned, let me know in the comments so I can live vicariously through you!
Also, a fun fact about this sweatshirt: it was in my very first ever capsule 😉
---
Outfit Details:
Striped Sweatshirt: Old Madewell | As close as I could find | Another option | Ethical Sweater Option
Black Denim: Frame | Affordable option
Comfy Sneakers: Adidas | Ethical Option
Tote: Madewell | Ethical Option
---
Until next time,