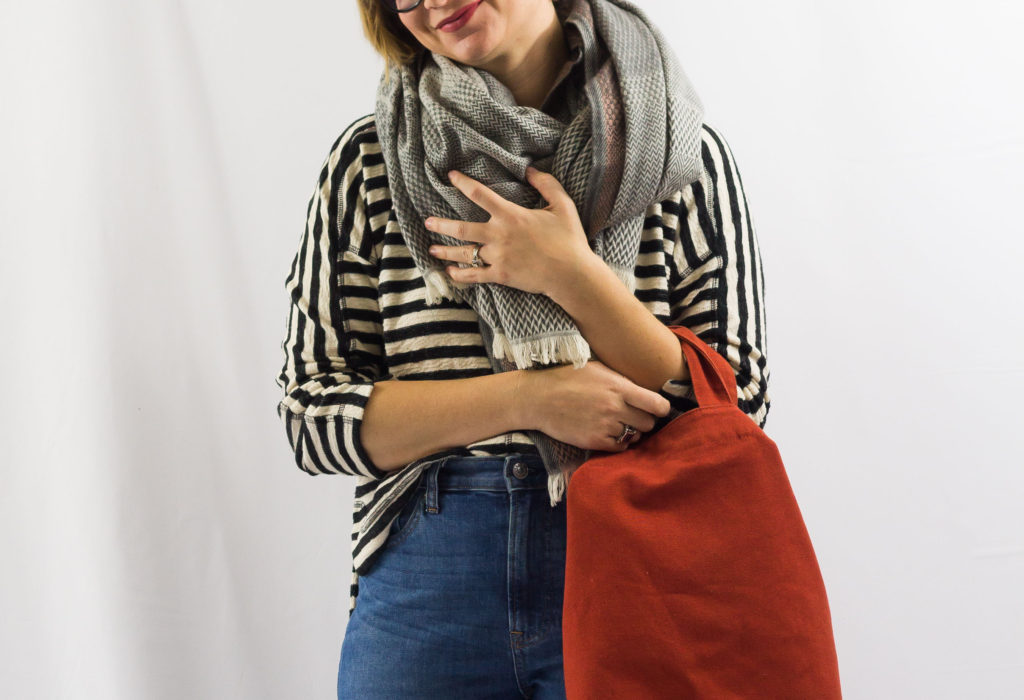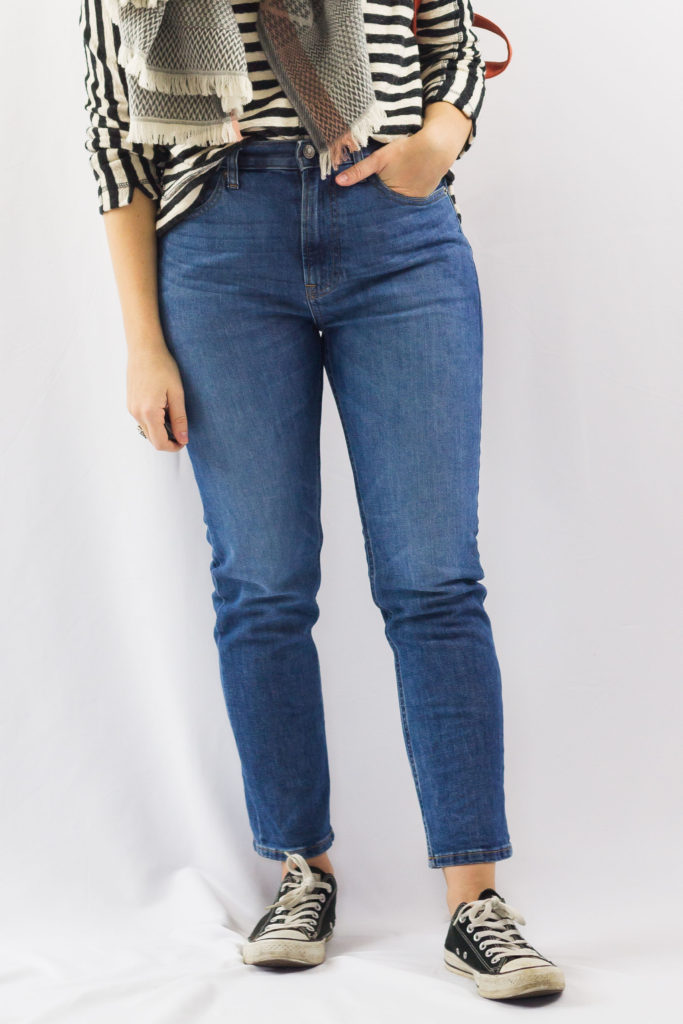 Another day, another sweatshirt.
Another sweatshirt that won't be coming with me past this capsule.
I've actually had this sweatshirt for a long time (maybe four years?), and I hadn't worn it in awhile because of babies, but now that I've worn it for a few months I've realized that I've moved on from it.
It fit my style super well when I got it, but it just really doesn't anymore.
This is one of those moments in a capsule wardrobe where you have to look at a piece of clothing for what it is now and not what it was then.
Obviously you want to fill your wardrobe with pieces that will go the long haul, but it's okay if sometimes you move on from a piece. You don't have to own every piece of clothing for the rest of your life.
Give yourself a break and be willing to say goodbye.
---
Striped Sweatshirt: Old Madewell | As close as I could find | Another option | Ethical Sweater Option
Neutral Sneakers: Converse | Ethical Option
Blanket Scarf: Old Madewell | Similar
---
Until next time,