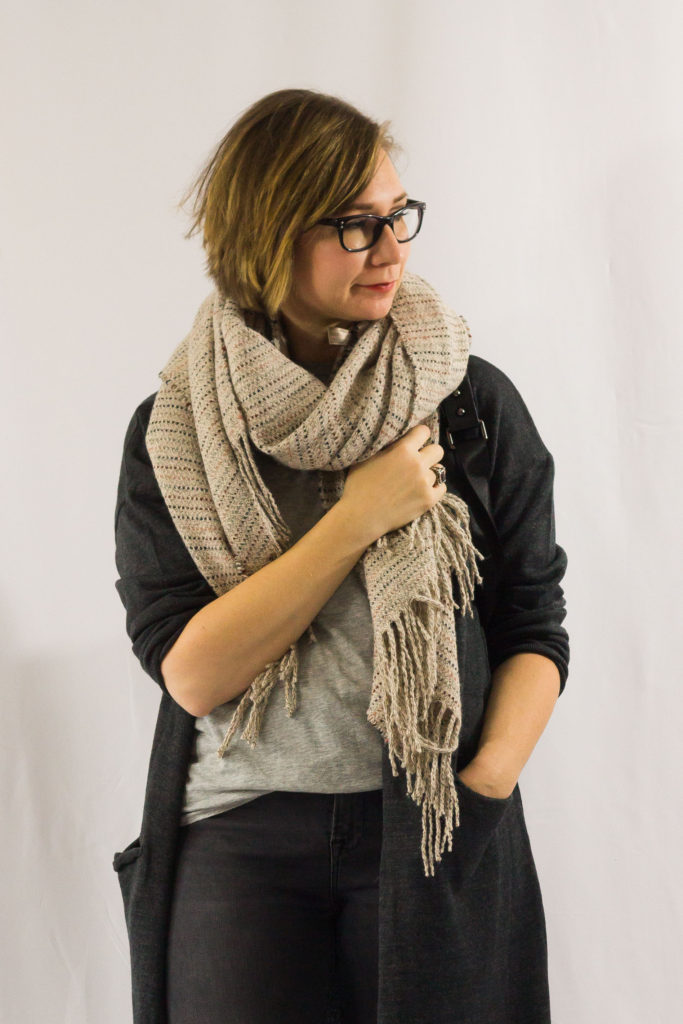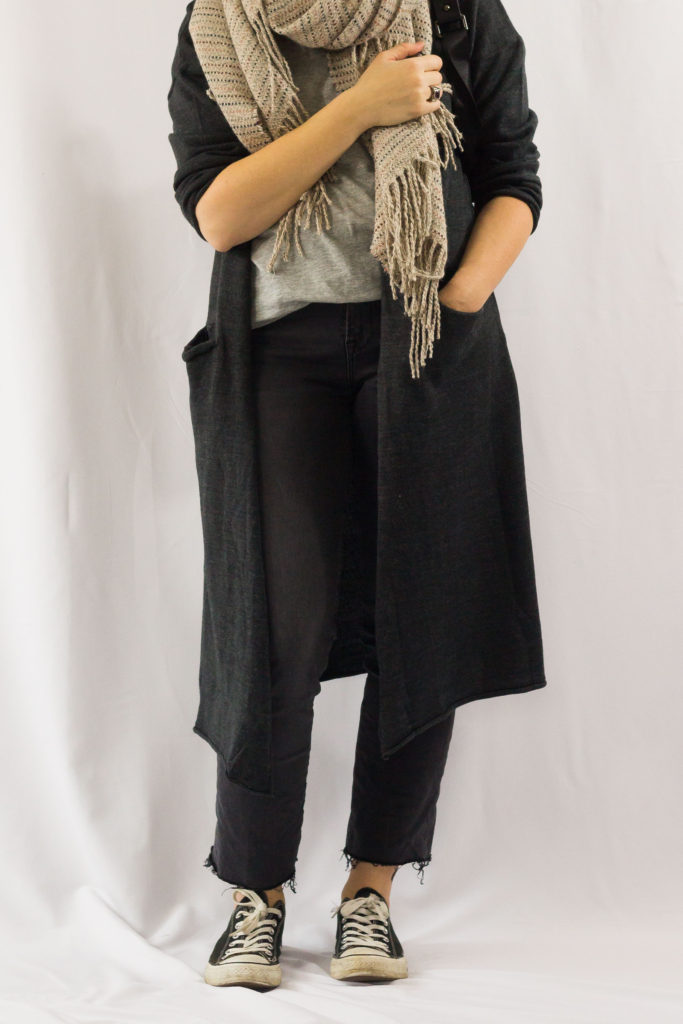 Can I tell you a secret?
This outfit makes me feel a little bit like Harry and Marv in Home Alone. All I need is a beanie and some fingerless gloves right?
It's cool. I'm just a fashion forerunner. Just you wait, Cheesy Burgler style will be on all of the runways for 2019.
Okay I'll stop.
In all reality, I really love a look like this (even if I am channeling Marv), because it's compiled of all of my most comfortable pieces.
This gray tee has the softest fabric, these jeans are literally like wearing sweatpants, and this sweater has zero itch to it. It really is the best combo.
I love wearing outfits like this around the house because it honestly feels like I'm wearing pajamas and a robe… then when I need to leave the house I slip on some converse and a scarf to make it look like a real outfit.
Stay at home mom style perfected (in my humble opinion)!
What are your go to pieces when you just want to be comfortable?
---
Outfit Details:
generic viagra without a doctor prescription Crewneck Tee: Everlane
order now Long Cardigan: It is Well L.A. c/o
here Black Denim: Frame (30% off!) (I cut off the hem, but I think I'm going to have them re-hemmed)|  click here Affordable option
Neutral Sneakers: Converse | Ethical Option
Scarf: Thrifted | Similar
Backpack: Old from Marshalls | Similar
Cassiopeia Ear Crawler: Spring Fine Art
---
To see my outfits in real life, visit me on Instagram!
My capsule in it's entirety can be found here
Until next time,