I've been wanting to write this post for awhile (since about October actually), but other posts just seemed to get in the way, and time has a way of just passing by.
If you've spent any time at all here at Truncation, then you know that I'm attempting to become more sustainable in my clothing choices…
and as with most things in life, those attempts bleed over into other categories as well.
I've really been trying to eat more naturally (though balance of course! I still love a good thing of McDonald's French Fries… #noshame) and I've been making an effort to find easy, effective all natural swaps for my beauty routine.
This was a big one for me. My routine was pretty, well, not conscious.
But over the last six months or so, I've been attempting to find ways that not only are better for my health, but better for the environment as well.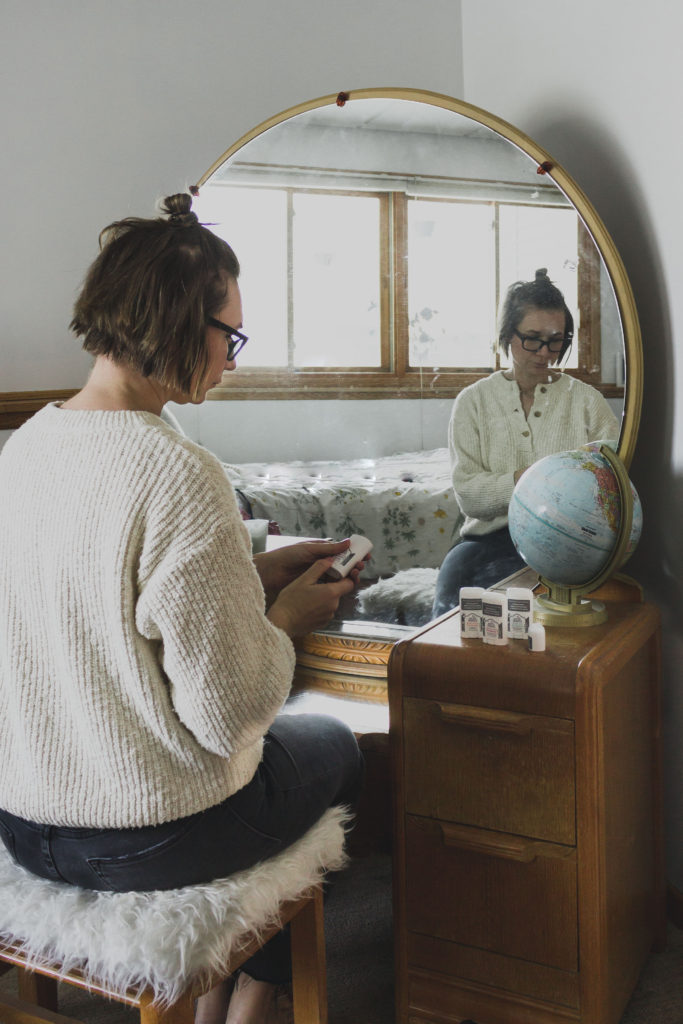 So today I wanted to share 5 easy all natural swaps that I've made in my routine:
1 // Reusable cotton pads. This was a scary one for me. Would I get annoyed with washing them? Would they work as well? I can confidently now respond with "no" and "yes." I did a little research and I ended up just going for organic cotton reusable nursing pads that I found on Amazon. But if you really want to DIY it you can just pick up cloth diapers and cut your own squares. Seriously so easy! And a little stain remover gets the mascara/lipstick out so they stay pretty white.
2 // Bamboo Toothbrushes. When I heard that toothbrushes are responsible for 50 million pounds of waste in the U.S. every year, I knew this was one area I wanted to make the switch ASAP. I just found my toothbrushes on Amazon and I chose charcoal dipped brushes so that I'd get the extra whitening effect. Search for charcoal dipped bamboo toothbrushes and you'll get a ton of options.
3 // Coconut Oil. There are a million uses for coconut oil… which is why everyone always talks about it. I don't personally find it to be a do-all product as some people claim, but it is the world's best moisturizer! It's so hydrating and it sinks in within a few minutes. Plus, a little goes a long way so a jar lasts awhile.
4 // Essential Oils. I know, I know. People can get a little weird about these, and no I don't think they are a replacement for everything. What I do think they are great for is DIY beauty products. I get little patches of eczema when it gets cold (and dry) out and I swear by this little concoction I came up with (after lots of research): 1 ounce of rose hip oil (in a glass dropper bottle) with 30 drops each of tea tree oil, lavender, and frankincense. This serum is actually really good for problem skin in general: it's hydrating and it clears up acne (though if you are using it for acne purposes I would suggest using jojoba oil instead of rose hip oil). So good!
5 // And finally: All Natural Deodorant. This, again, was another area that I was really nervous to make the switch. I have really sensitive skin and a lot of other all natural deodorants I tried made my skin burn (and didn't work). So when Earth Mama Organics contacted me to ask if I would help them spread the word about their new deodorants I was 100% in! You guys know how much I love their products and I think it's so great that they are expanding to make more products that aren't breastfeeding/pregnancy specific (though they are the first deodorants specifically formulated to be safe for nursing/pregnant mamas).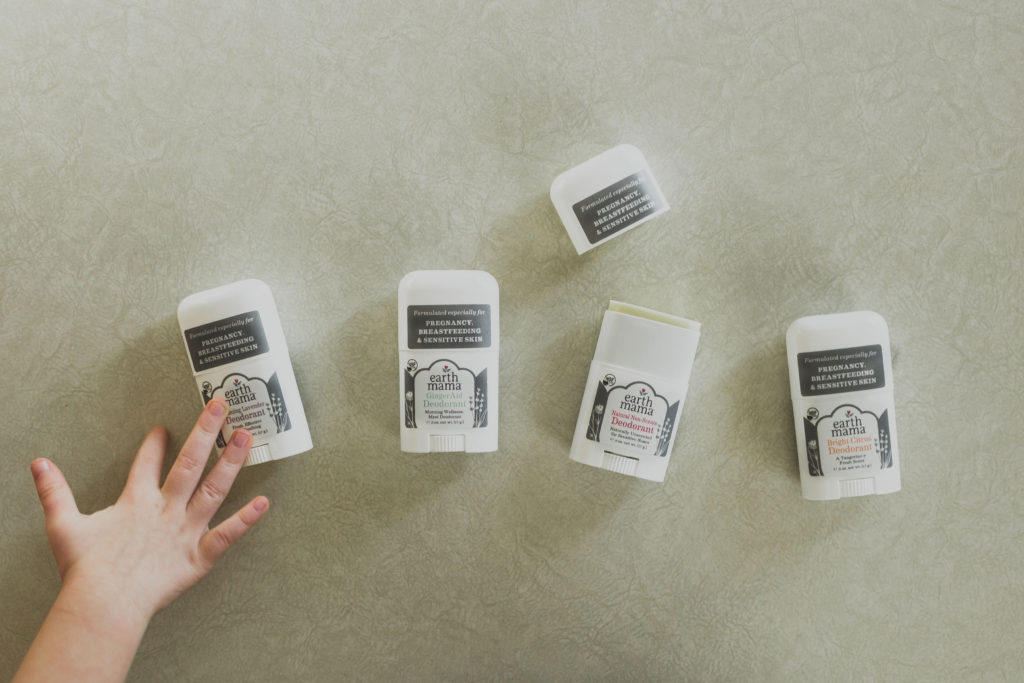 They come in four scents: Ginger Fresh, Bright Citrus, Natural Non-Scents, and Calming Lavender. They're all light scents (because they are only scented with essential oils), which is great for sensitive noses… I personally like the Bright Citrus the best. They're all organic and formulated without propylene glycol, parabens, aluminum, and fragrance.
And yes! In case you were wondering: they really do work, and they don't burn sensitive skin (like mine). Plus, the consistency is really nice… some natural deodorants I've tried don't apply very well and these really do.
If you're in the market for a new natural deodorant I highly suggest this one! I've added a video below that gives additional info:
Have you guys found good ways to make your routine more all natural? Let me know all of your tips and tricks in the comments (seriously, I want to learn)!
And thanks Earth Mama for sponsoring this post!
Until next time,