Hey friends!
I'm going to be real honest with you guys. I'm writing this late at night so I can prepare for a week at my parents. I want to take that time off and just enjoy a break. 🙂
So I don't have a lot to say for this intro ha!
Sometimes… SOMETIMES my mind fills up to the point where it gets clogged and nothing comes out.
That sounds weird, but it's where I'm at.
I will say, it's actually been super fun to record my weekly outfits in this way. I feel like I'm learning a lot about my personal style, and I can see a definite shift in my embracing what I truly like.
It's honestly been really enlightening. I'm learning to be more bold… not necessarily in the clothes that I'm wearing, but in being truthful to who I am and what I like… and not apologizing for it.
If you're struggling to find your style, I would suggest taking a daily photo of your outfits as well. Just like me, I bet you'll find a lot of clarity when you can see your outfits in succession.
Doesn't hurt to try right?
Anywho… let's get to the outfits.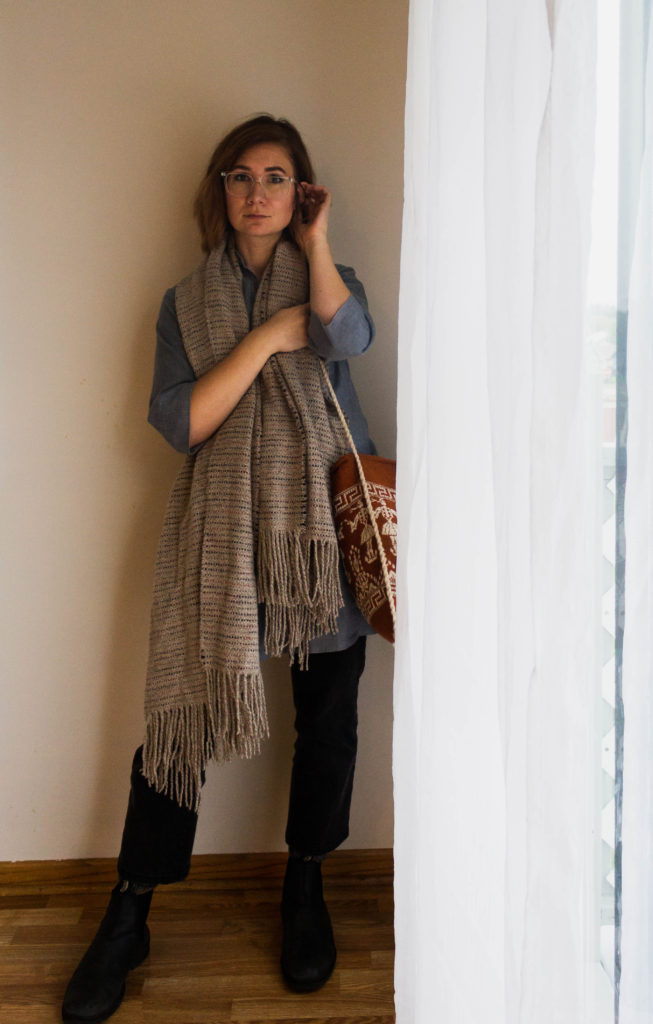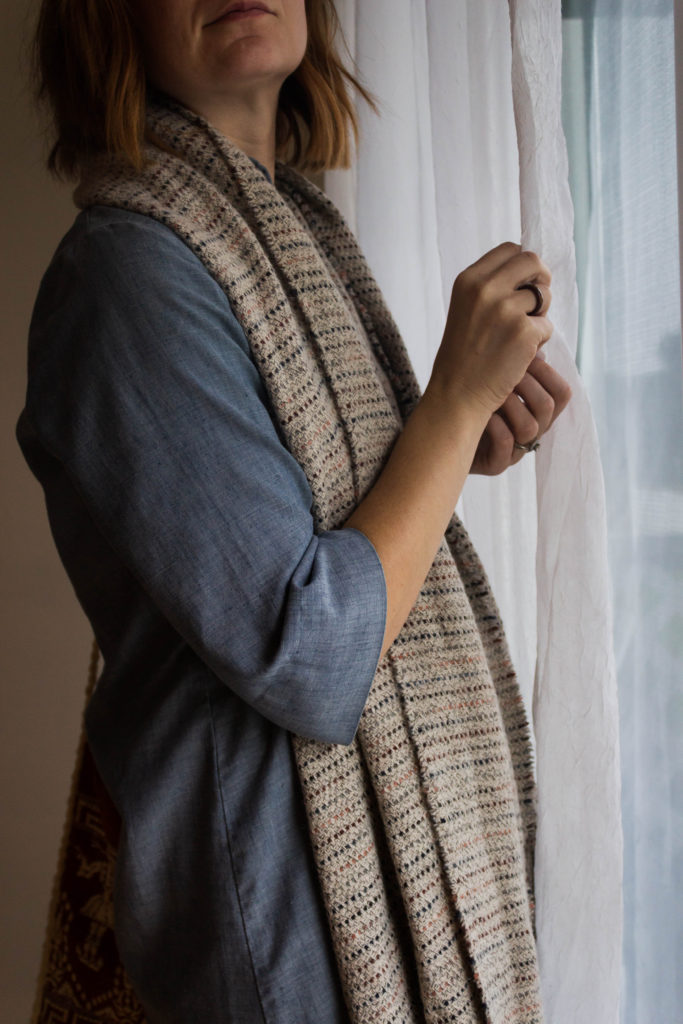 :: Outfit formula: vintage from (almost) head to toe
:: Where I wore it: preschool drop off and grocery run
:: Outfit thoughts: I've been having a lot of fun playing around with shapes in my outfits, and one shape I've been drawn to is baggy on top, baggy on bottom ha! I love this look though… it makes me feel a bit like Ashley or Mary Kate. 😉 I'm excited to translate it into other outfits.
:: To recreate this look:
tunic: vintage. similar look here :: denim: vintage. similar styles here :: boots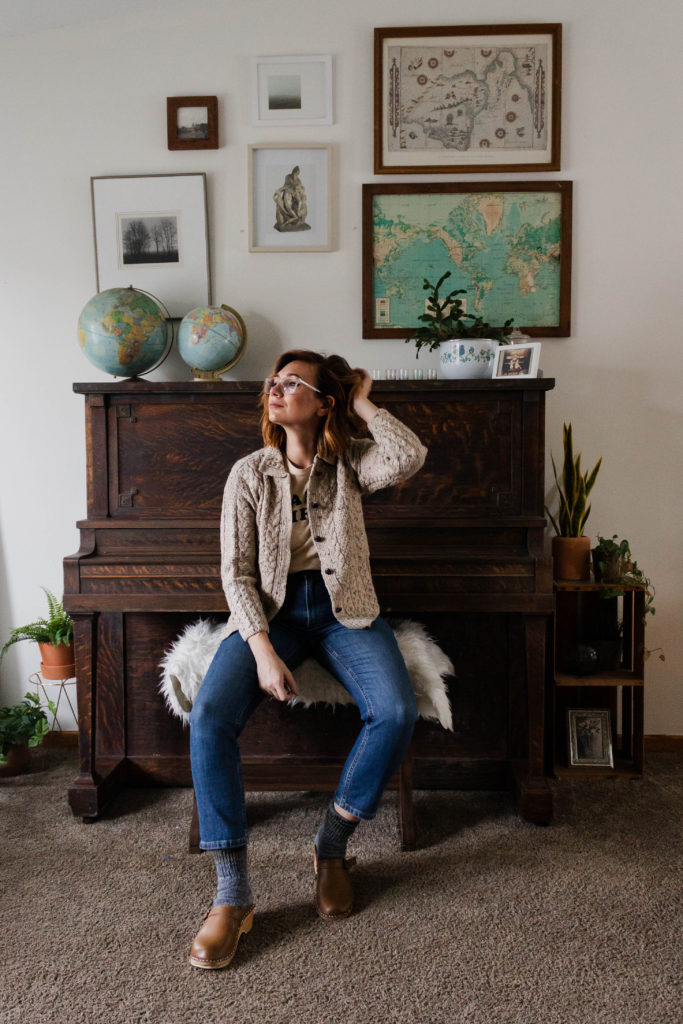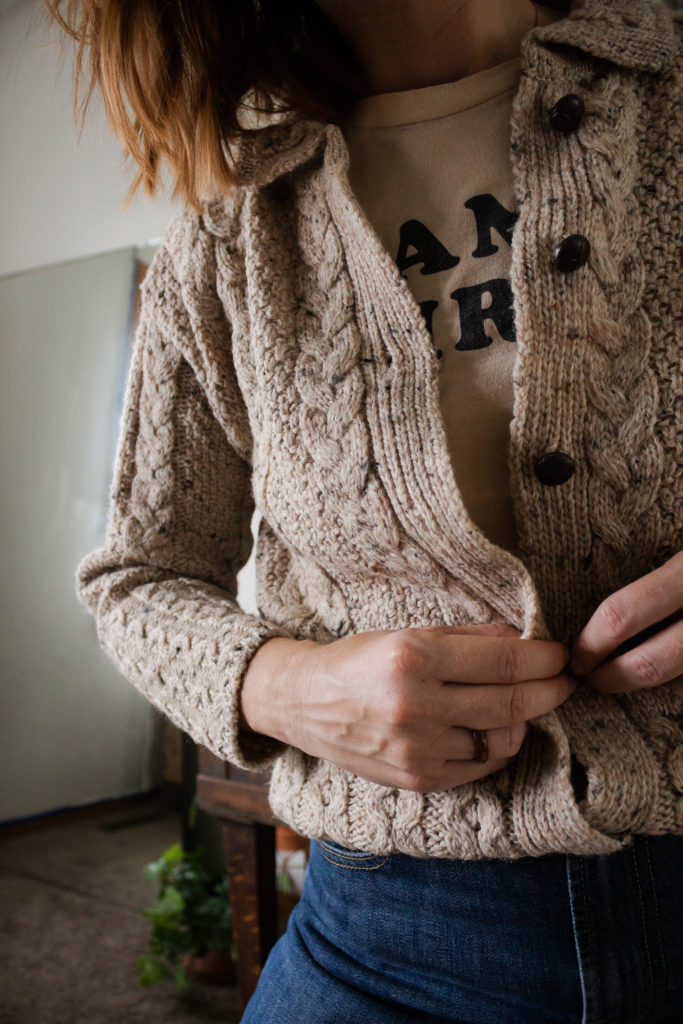 :: Outfit formula: wool on wool on cozy
:: Where I wore it: the library for story time
:: Outfit thoughts: This is total comfort zone for me, and I love it. It's also very "Minnesota" ha! This reminds me of something you'd see a local wearing on the North Shore, and I'm not mad about that. Minnesota, for all of it's casseroles, does have a crunchy outdoorsy bent which makes me a bit giddy. Walking into an REI feels a bit like coming home 😉
:: To recreate this look:
sweater: vintage. LOTS of options here :: t-shirt :: denim :: clogs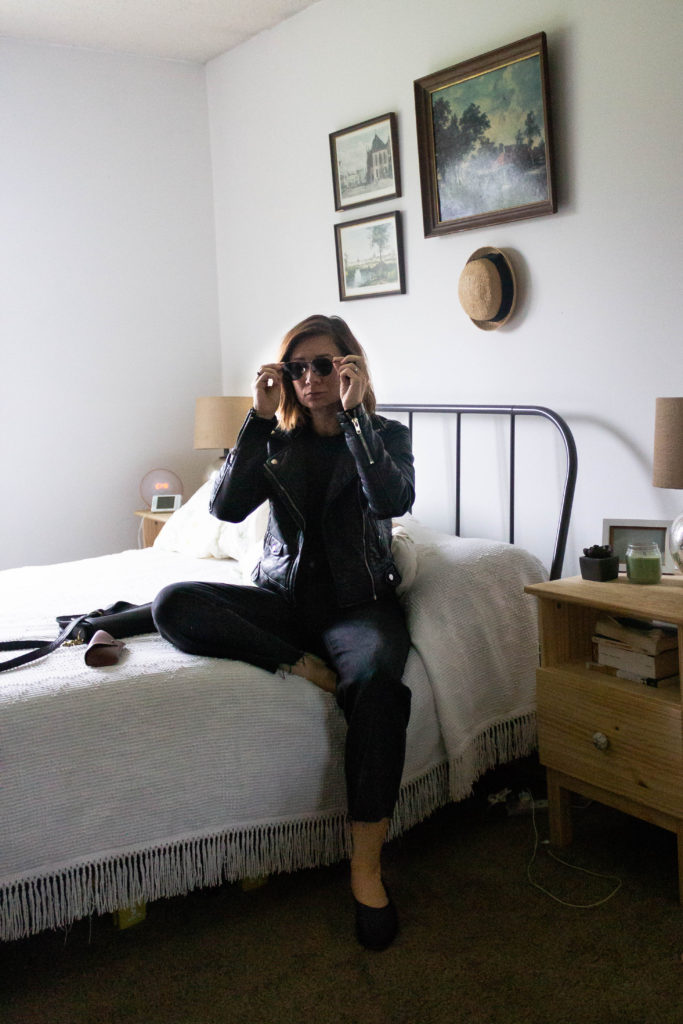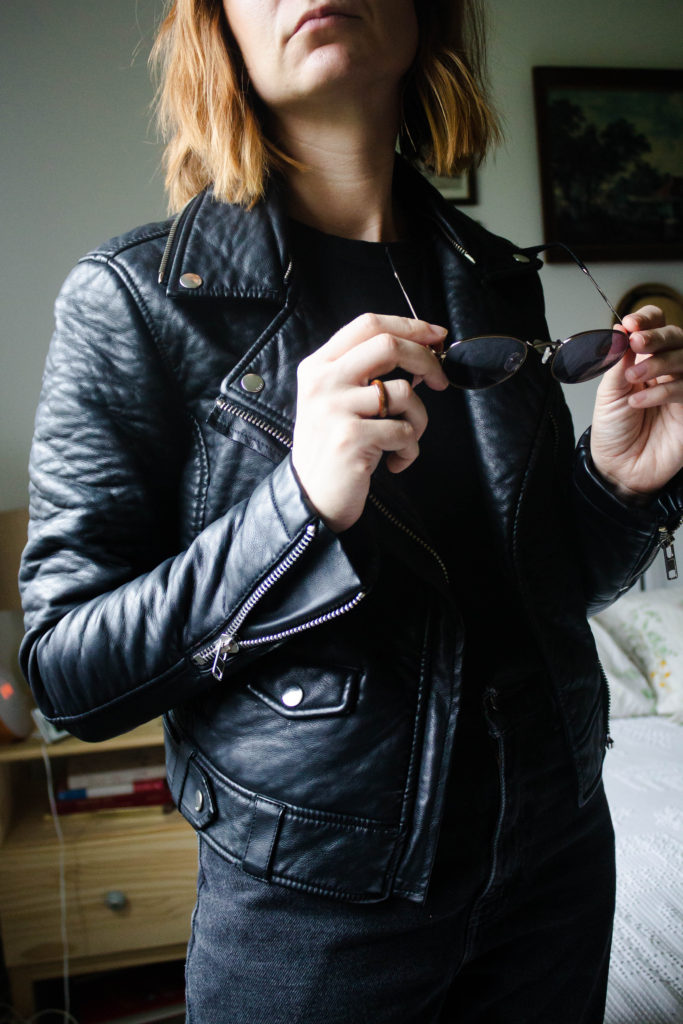 :: Outfit formula: all black with varying textures
:: Where I wore it: solo errands
:: Outfit thoughts: so this is pretty much the opposite of yesterday! I kind of swing between crunchy Minnesotan, and edgy hipster. I used to feel like I couldn't have such varying style aesthetics, but now I've come to terms with it. I'm multi faceted so why shouldn't my style be? And side note: I love a good all black outfit, but I think it's important to reach for varying textures. The leather, denim, and cotton break the outfit up while still giving the impact of a monochrome outfit.
:: To recreate this look:
t-shirt c/o (use code KARIN15 for 15% off) :: denim: vintage :: shoes :: leather jacket: super old. similar conscious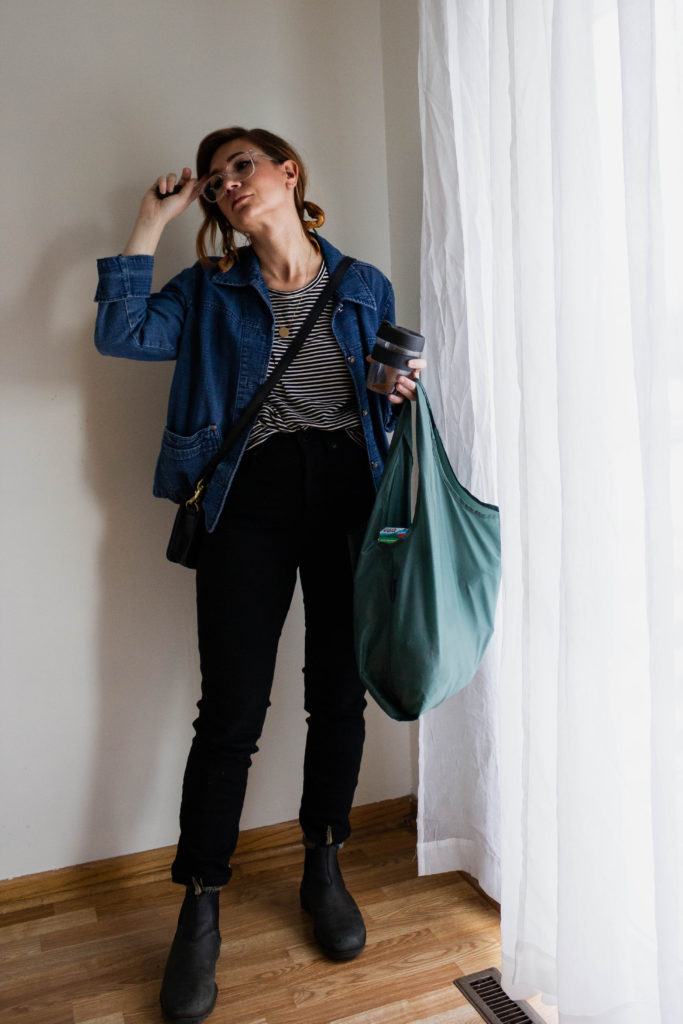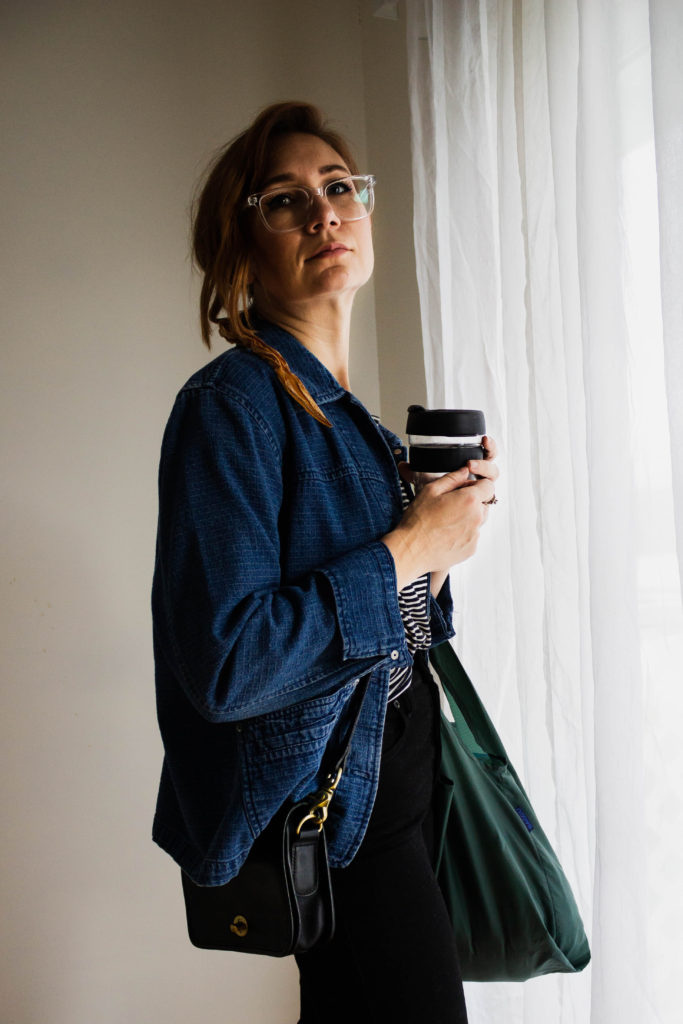 :: Outfit formula: black, white, and denim blue
:: Where I wore it: 5 million errands run
:: Outfit thoughts: These jeans and these boots are my new favorite combo! The jeans fall at the perfect place so just a hint of wool sock is peeking through. I love the classic combo of black and white with the bright denim blue. I now have this striped top in tank, short sleeve, and long sleeve version… it's so perfect! I'm not always a fan of the classic striped shirt, but this one just does it for me.
:: To recreate this look:
tee :: denim :: jacket: vintage. super similar :: boots :: scarf :: reusable bag :: reusable cup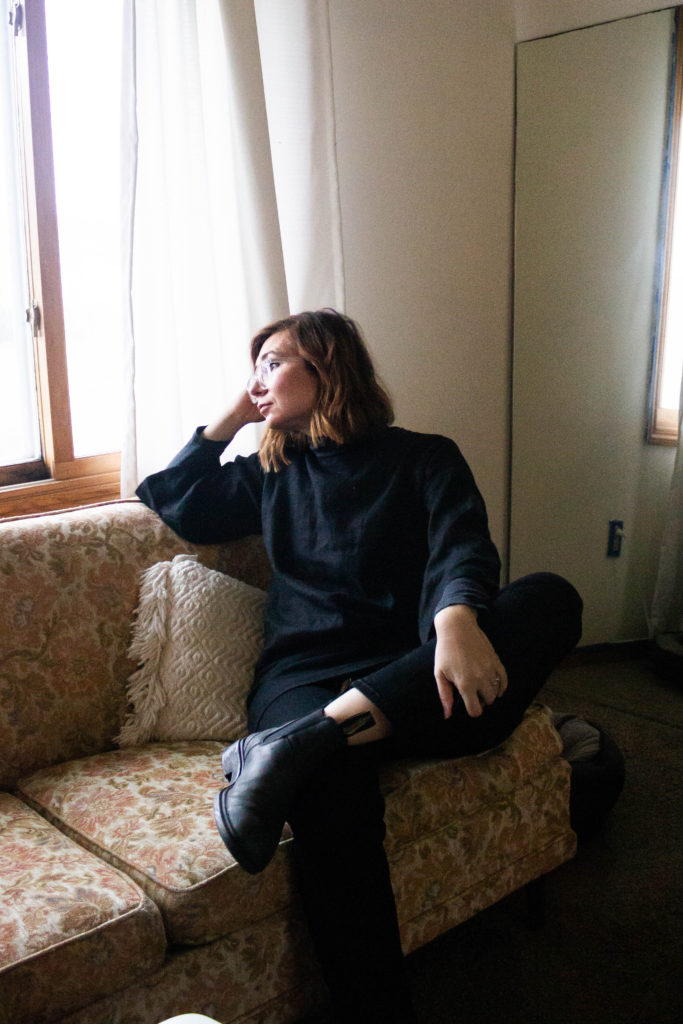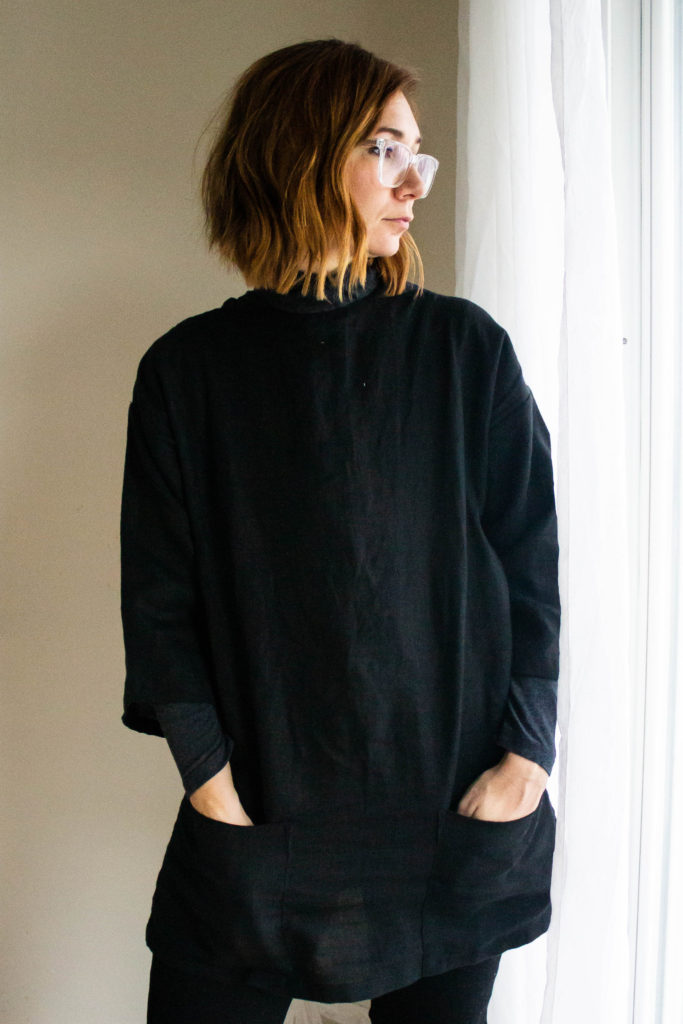 :: Outfit formula: layered linen
:: Where I wore it: a trip to look at Christmas decorations (I was desperate to distract the girls ha!)
:: Outfit thoughts: so you guys seriously love this linen tunic haha! My analytics have made that pretty clear to me. 😉 So I'm going to give you what you want, and show you some more ways to style it! I can see why you love it though, it's SO nice. The linen is the perfect weight to wear it year round, and I love the modern sleeves. I played around with wearing it like I did the vintage tunic on Monday, and I like it, but I think I prefer it with a slightly skinnier leg.
:: To recreate this look:
linen tunic :: denim: vintage :: boots :: turtleneck: thrifted. similar