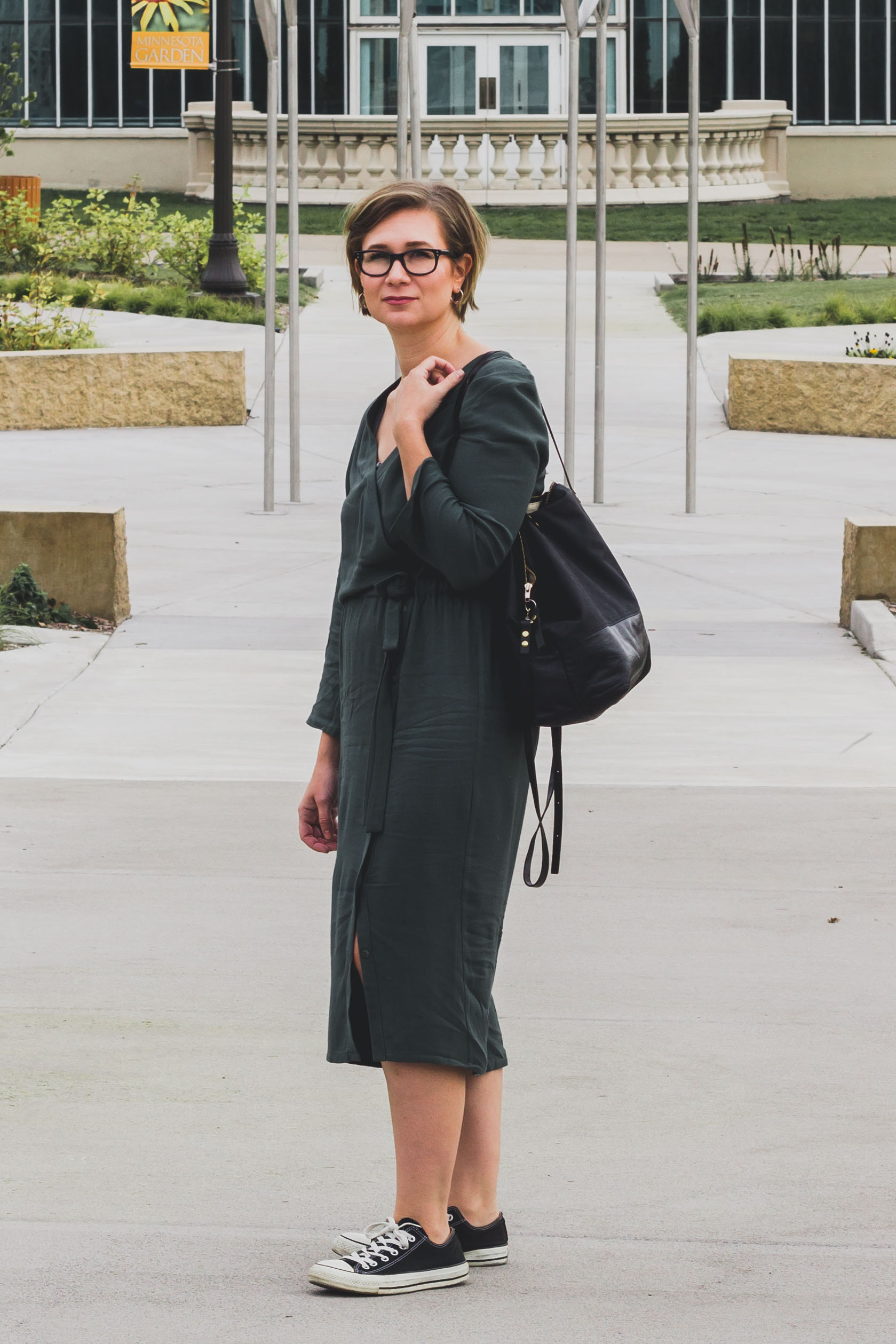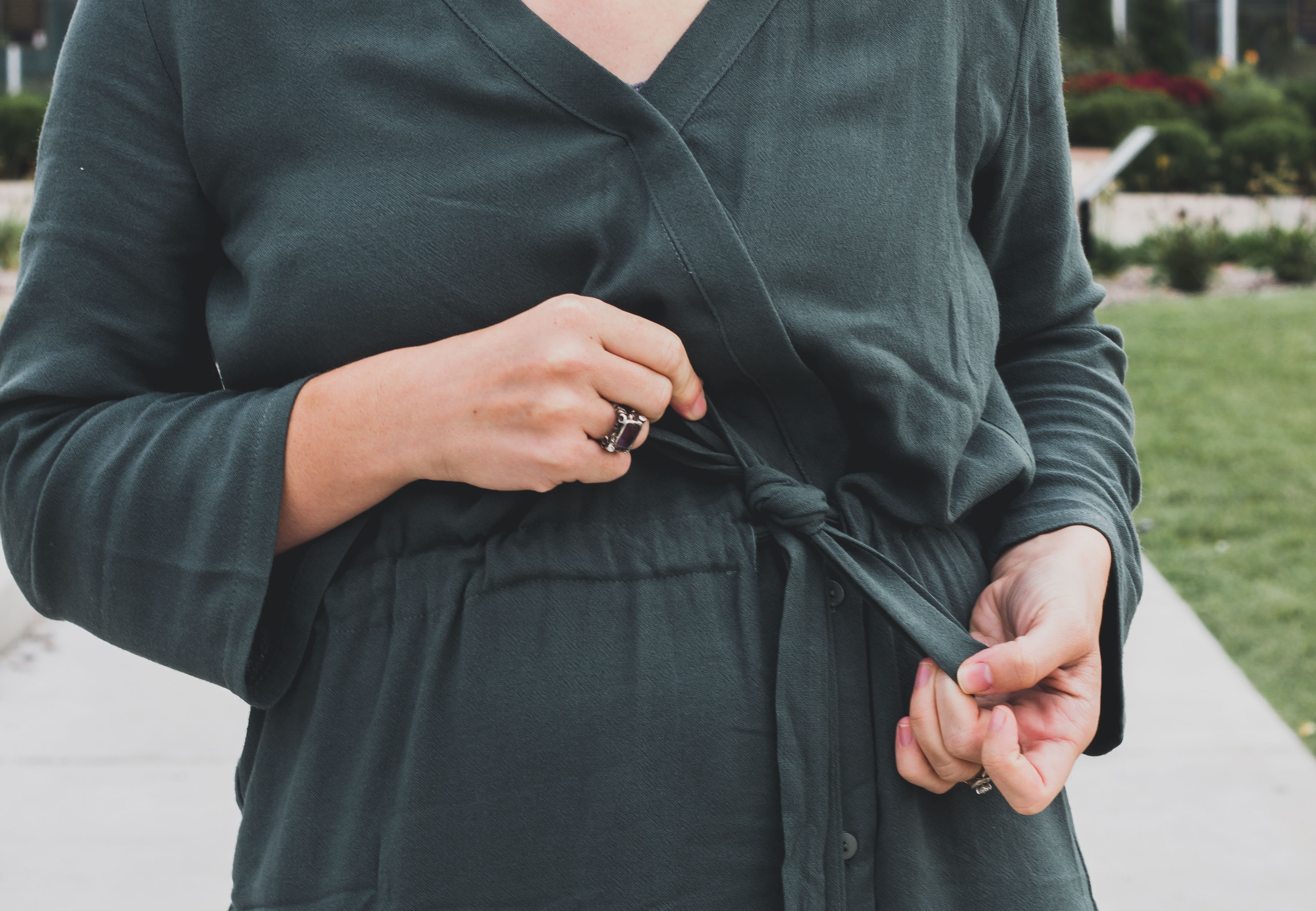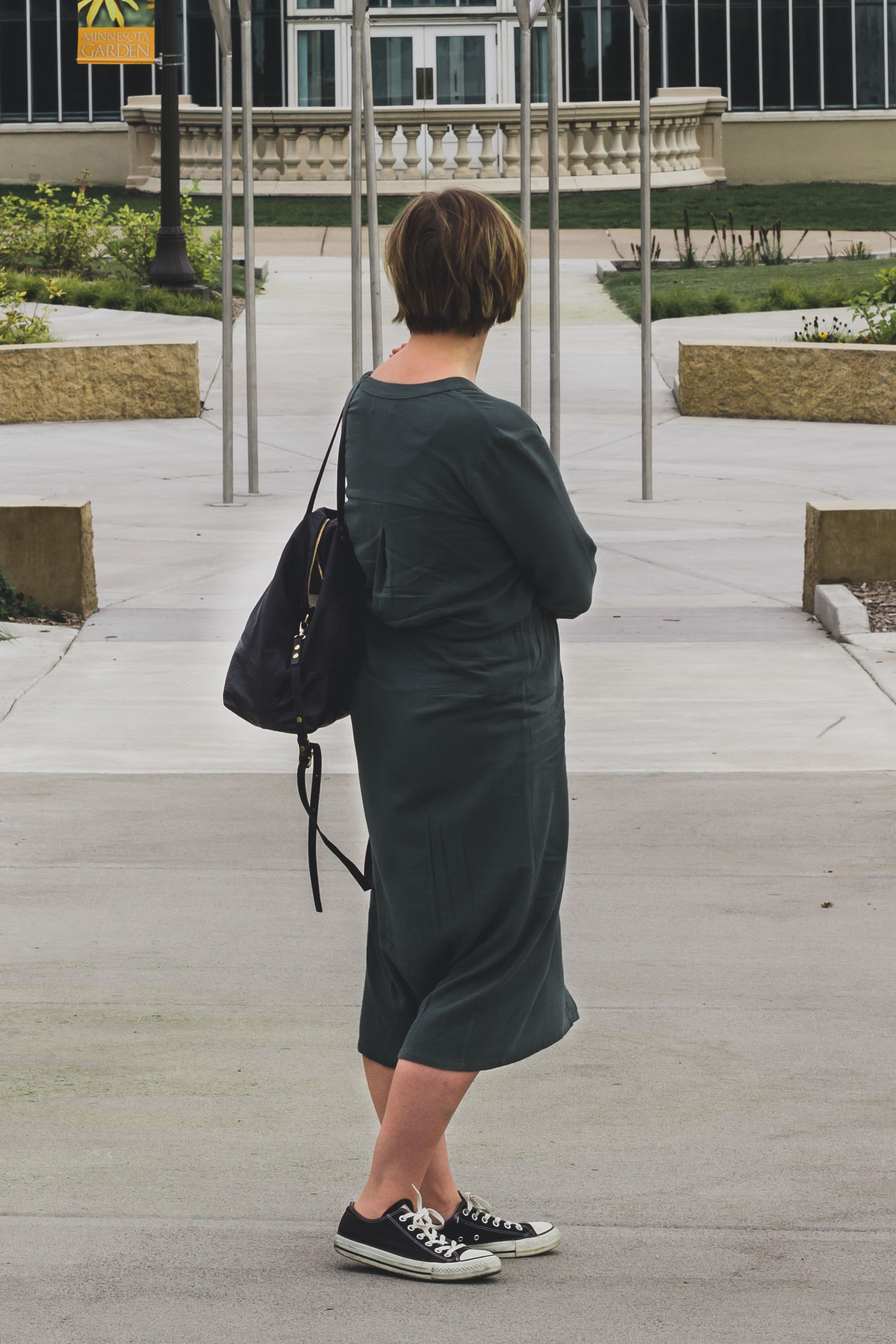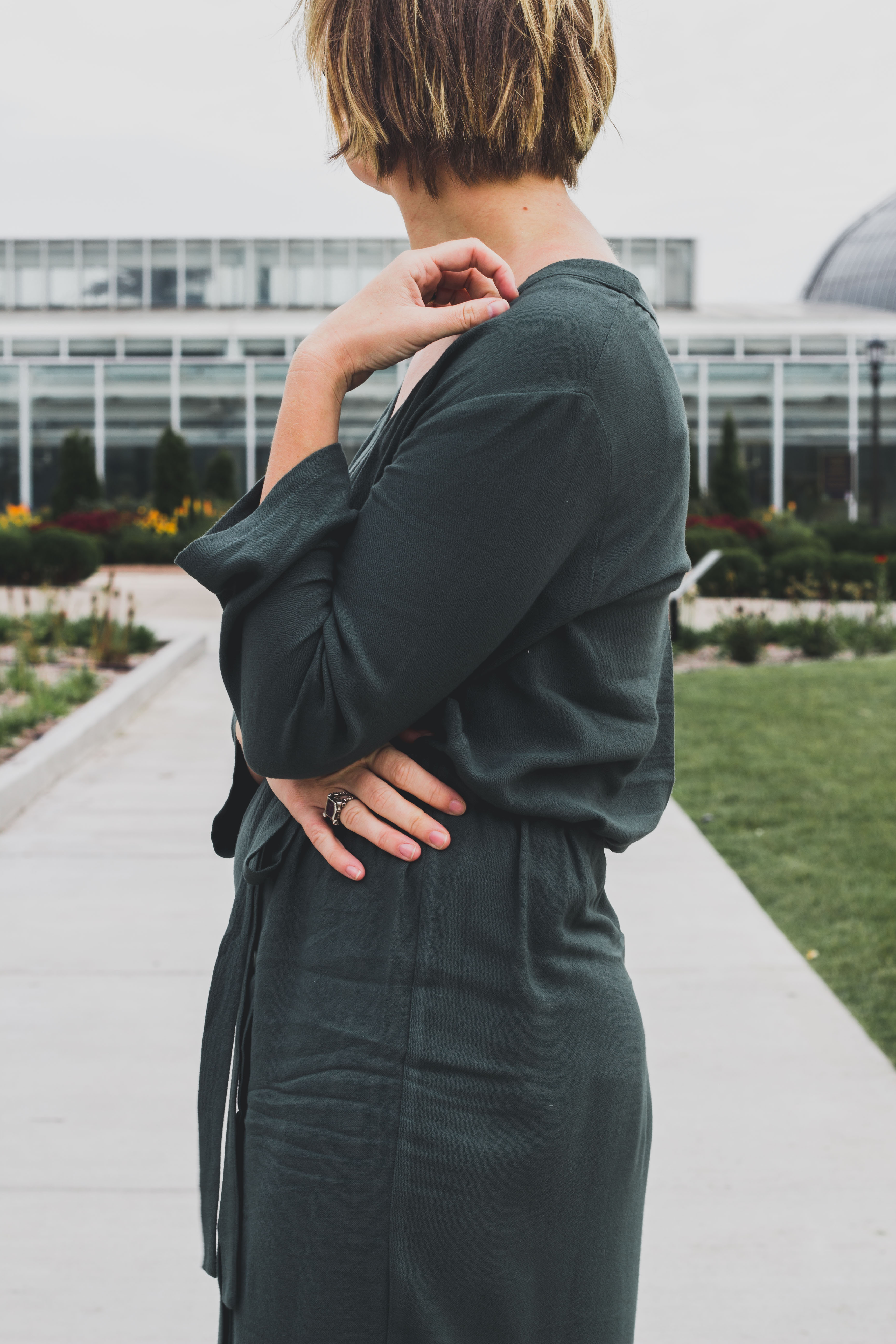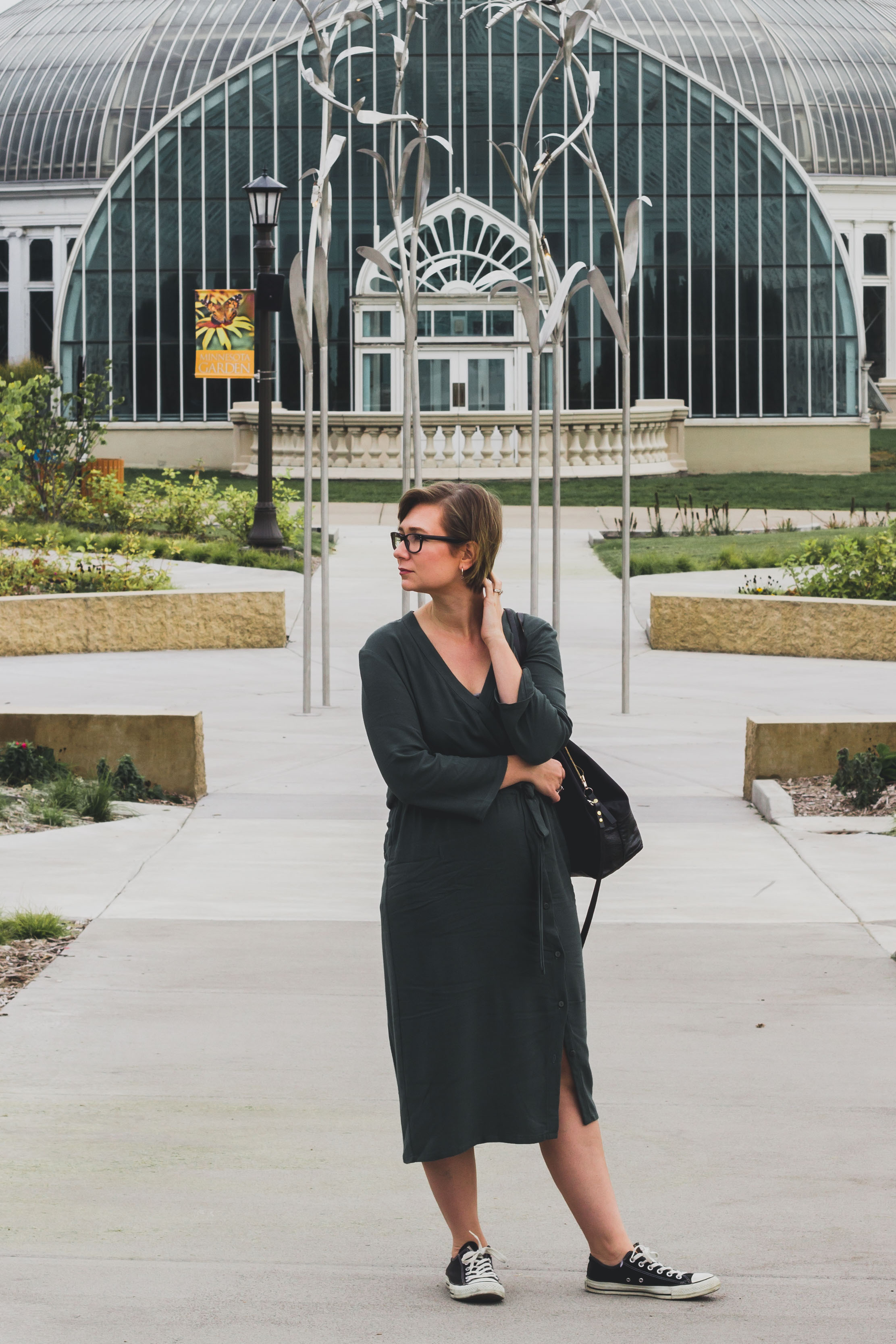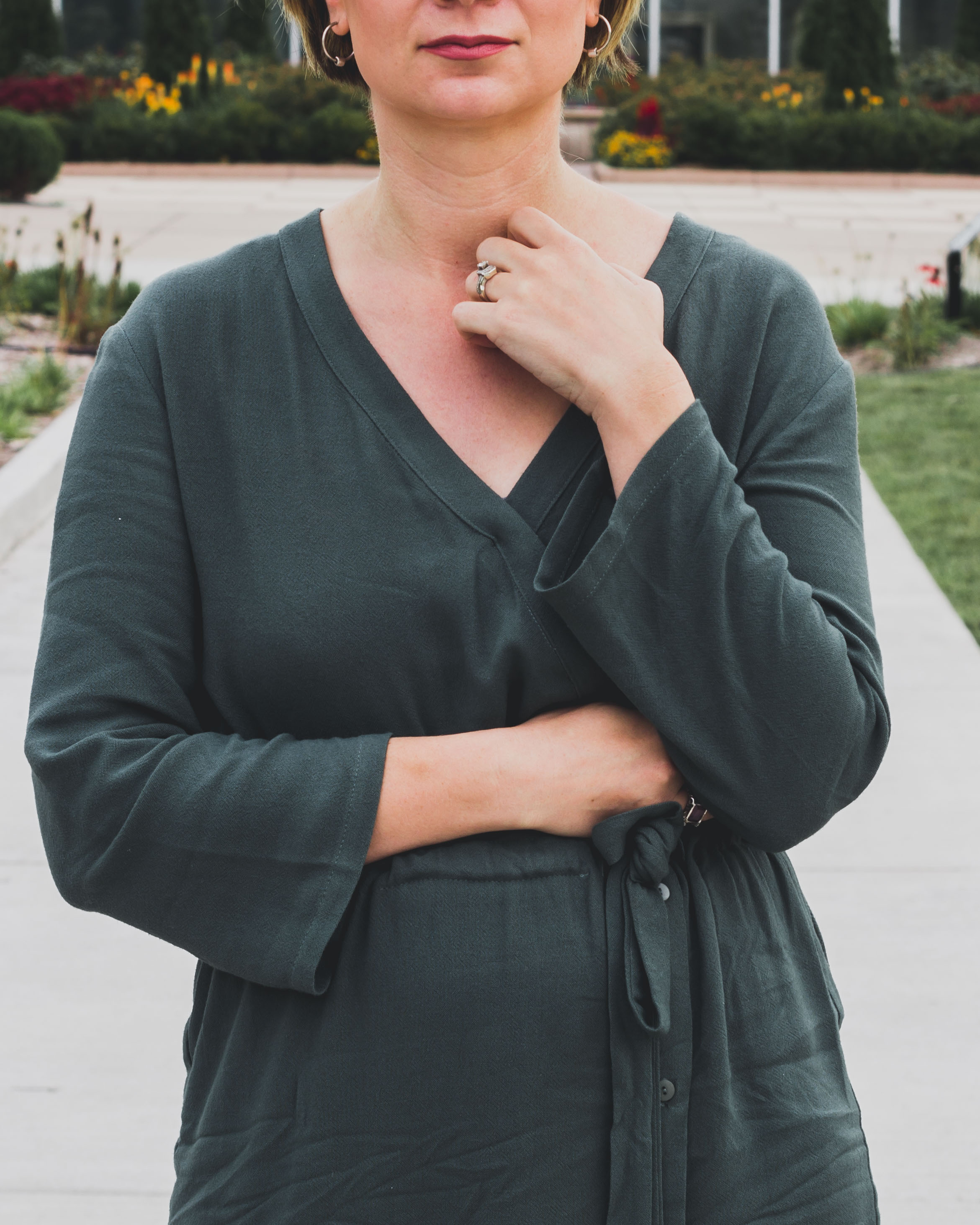 *Thank you to Belvele for sponsoring this post*
Dress c/o | Tennis Shoes | Purse 
Lately I've found myself craving the simple melodies of folk music.
There's something profound about music that is crafted in such a way that you're not distracted with the bigness of it.
I think I've been craving that kind of music because it's a direct reflection of how I've been feeling lately…
a little stripped down.
I'm realizing that the busyness of life are wearing me down more than I want to be.
And it's left me craving simple.
I'm over distractions.  Instead I want truth and real experiences.
I want to feel everything and know what life really is because I'm experiencing it with all of my senses.
I want to read books, take walks, smell dinner cooking, hear my babies' laughter.
So like that folk music, I want my life to be filled with things that are perfect in their simplicity.
This dress by First Rite is a bit like that. I've always been a jeans and tee kind of girl (and still am), but I'm finding myself reaching more and more for pieces like this that are easy and simple, but yet visually special.
It's so incredibly soft so I feel like I'm being cuddled by a polar bear (had to add a dad joke in their somewhere right?), and the length works so well for my lifestyle.
The dress is from Belvele, an online shop full of the most perfectly curated ethical pieces.
I've been craving simple and places like Belvele are that… they do the work for you and find the best contemporary pieces so you can find everything in one stop.
I know for a lot of you, not knowing how things will fit is a big deal when shopping online, but they offer free shipping on all orders within the U.S. so that makes it a bit easier to try something out.
They also encourage you to e-mail them directly with questions you might have about fit. That right there is the benefit of working with smaller shops folks.
And last, but not least, they have an Insider Rewards Program where you can earn points and then use those to receive cash off your order. A really nice option if you're trying to find ethical items at a little bit of a discount.
And speaking of discounts… they're offering Truncation readers 20% off with promo code TRUNCATION. The discount will run until 10/31. Sweet!
What do you think? Have you been craving simple like me? I think part of it is the changing season and it getting colder. I always seem to get a bit contemplative this time of year.
So if you need me, I'll just be over here contemplating things with my pumpkin spice latte (that's a total lie, I hate PSL's), wearing my comfy dress.
Until next time,
P.S. My 10×10 wrap up will be on Wednesday… I didn't forget!