Post disclaimer: you may want to grab a snack or a beverage because this is going to be a LONG one.
I had mentioned awhile ago that I might start writing a few travel posts and I'm super excited to share this post with you today!
Before we had Kit, David and I decided to take a month long trip to Europe as our last trip without kids. This was something that I had wanted to do for a really long time and I am so incredibly glad that we did!
So!
Today I thought I would give you a brief summary of where we went and what we did, but I also wanted to share with you what I packed for clothing (just a disclaimer that the clothing in the image aren't the exact clothes that I brought because I don't own a lot of them anymore, but I included the exact categories and the exact number that I brought).
A few items of importance:
We decided to only bring carry on luggage so that we didn't have to deal with checking any bags, but that meant we had to pack LIGHT. And just a note that if you're planning on taking smaller flights country to country in Europe you'll need an even smaller bag because the requirements are different. Also, a hard shell is a must in my opinion. Your bag will go through a lot during the month and you don't want your belongings getting damaged. This is the size/type that I recommend.
We went in February so I packed lots of layers, which was kind of nice for packing options. Obviously you could fit a lot more in a carry on in warmer weather, but it is doable with cold weather options.
I clearly went the neutral route and that was mostly because I needed clothing that would work seamlessly with each other. I knew I would be buying scarves while I was there so didn't pack any. I also picked up scarves in colorful fabrics so I didn't feel like I had to bring a lot of color.
I also packed some of my highest quality clothing I owned because I didn't want to deal with cheaper fabrics while living out of my suitcase. Higher quality fabrics tend to wrinkle less and you can get more wears out of them.
I wore my heaviest/bulkiest outfits on the plane. So I wore my wool coat with my bulkiest sweater and shoes.
I packed all of my extra underwear/socks/toiletries in my carry-on just in case. And on that note, I packed only wool socks so I didn't have to deal with blisters, cold feet, and I could wear them several times without having to wash them.
Also, I slept in my underwear (TMI?) so I didn't have to pack pajamas. I kind of wish I would have packed a lightweight pair of leggings to have for lounging after a long day of walking.
I almost brought only my leather boots, but I ended up throwing rain boots in at the last minute and that was such a good decision.
I purchased a bunch of quick dry underwear and that was a huge mistake. I ended up throwing them and picking up cotton in London. Honestly, I felt like they dried just as fast and they were so much more comfortable.
Bring a backpack for a purse (something cute of course). Just do it. You won't regret it.
Pack everything in cubes… you'll appreciate the organization and you'll also save space. I use these. Also, use clear plastic FDA approved bags as your toiletry bags so you don't have to worry about losing your baggies. I like these.
So…
Let's get to where we went! I'm going to break it down by country and do bullet points because there's so much to cover and I don't want you to feel like you're reading a novel.
Ireland // Dublin –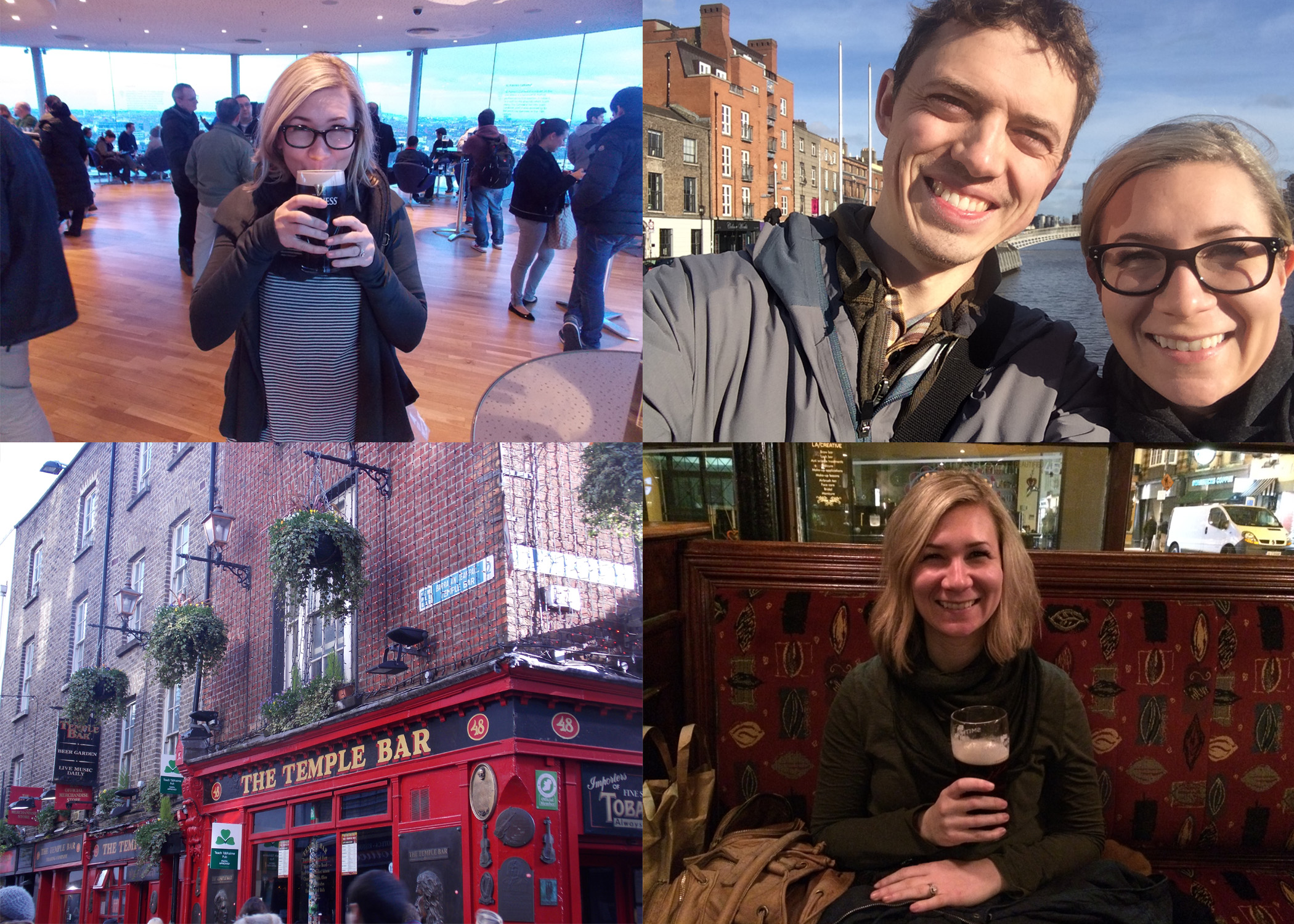 Where we stayed |
the Dublin Central Hostel. We loved this hostel! It was super clean and had a lot of character. Plus there were a lot of friendly people coming and going. The front desk staffers were always super happy to give us tips on where to go. We really loved our stay!
What we did |
Guinness Brewery Tour. This is a MUST. Plus you get a free pint at the end!
Walk across the River Liffey to the Temple Bar area. Lots of live music!
Picnic at St. Stephen's Green then shopping/listening to street musicians in the surrounding area.
Ireland // Galway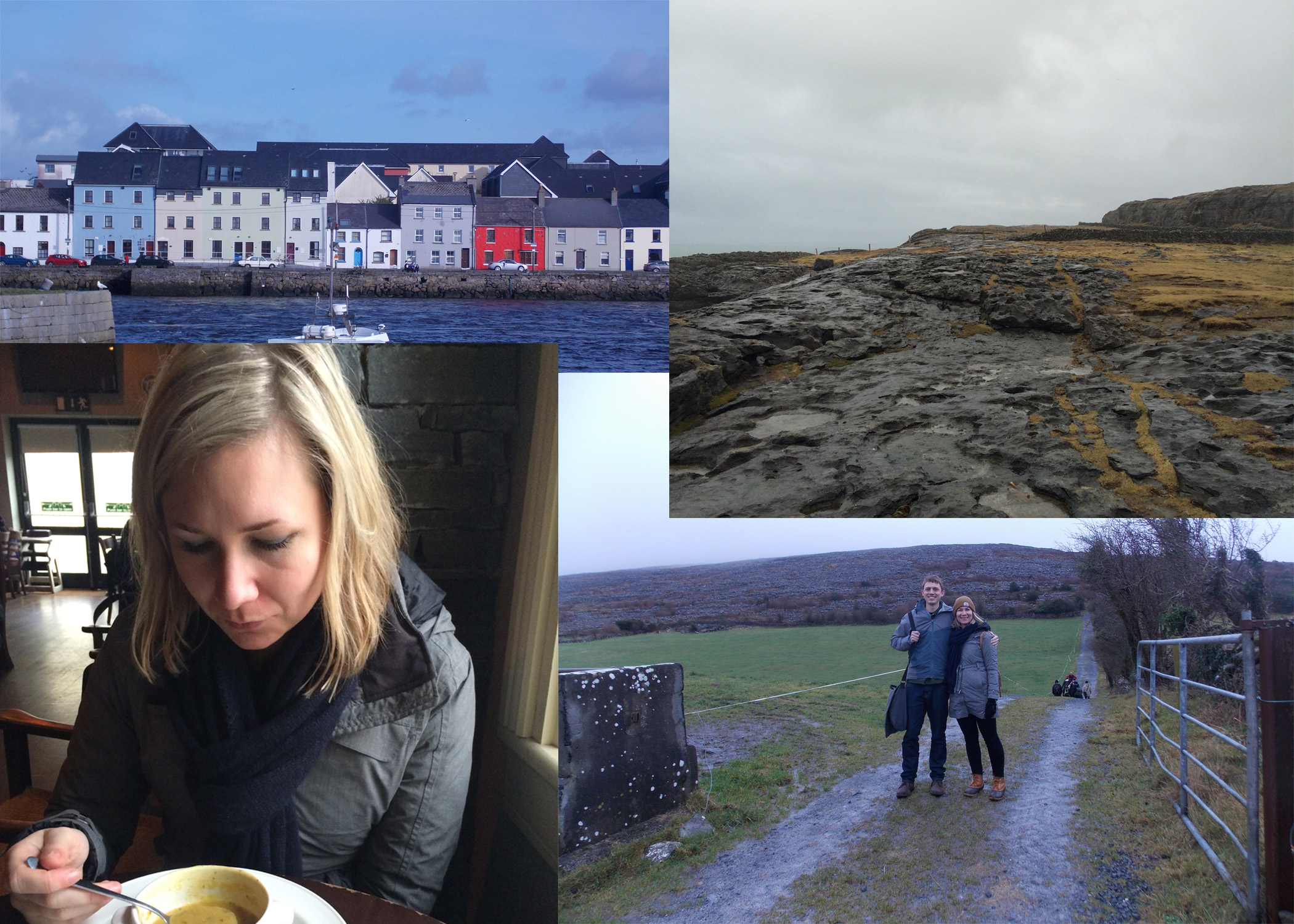 Where we stayed |
Galway Bay Sea View Apartments. These apartments were super sleek and nice! My only beef with them is that they were slightly far away from downtown Galway so it was a bit of a trek whenever we wanted to do anything.
What we did | 
Pub hopping in downtown. The bartenders were super happy to chat and there was such a laid back vibe.
Tour of an Irish farm and the Cliffs of Moher. HIGHLY recommend this.
England // Bath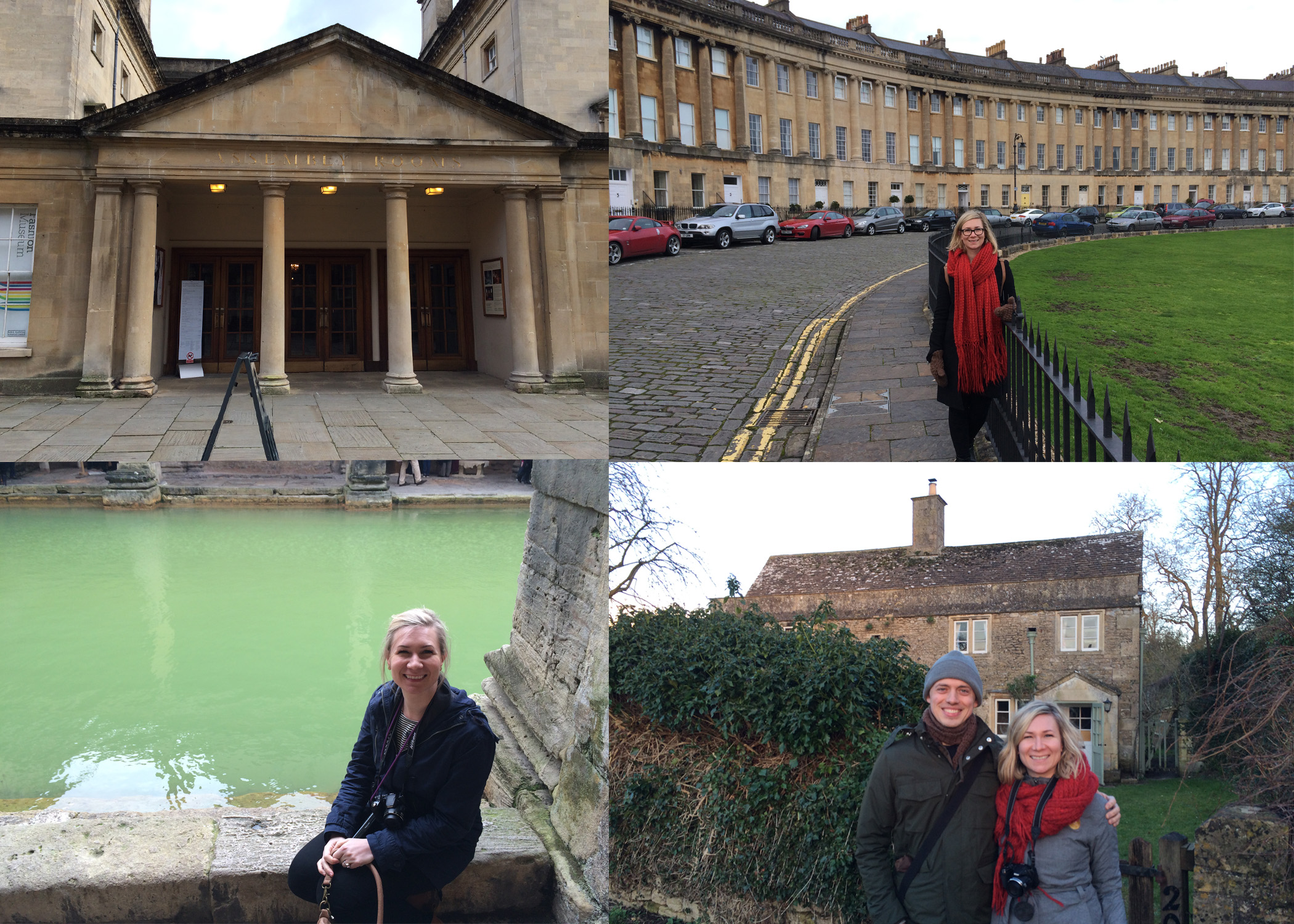 Where we stayed |
Ashley Villa. We loved this place! It was so cute and they served a traditional English breakfast every morning. Delicious!
What we did |
A trip to see the Roman Baths. A must when you are in Bath! Really cool history here.
For all you Jane Austen nerds out there, a visit to the Jane Austen Center. While you are there make sure to get a traditional English Tea, Scones, and Clotted Cream in the Regency Tea Room.
We did a tour of Stone Henge and one of the oldest villages in England: Lacock. Stone Henge was cool, but it was a bit anticlimactic to be honest. Lacock was SOOO cool! They have filmed a lot of movies there including the BBC version of Pride and Prejudice. PLUS Lily and James Potter's house is from this village. I mean… Jane Austen AND Harry Potter. Double score!
England // London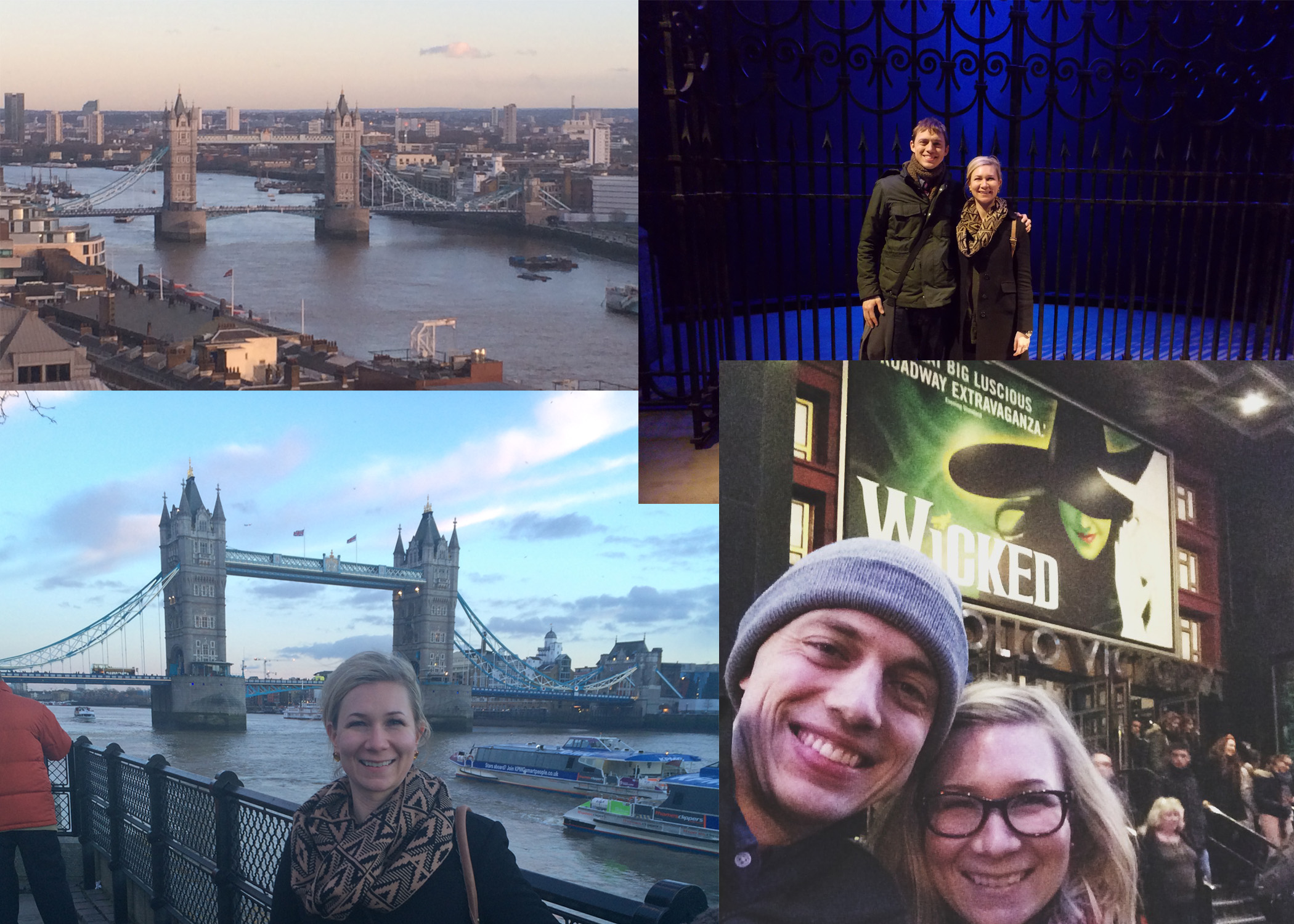 Where we stayed |
Rowan Park Lodge. Guilia, the owner was super sweet! She made sure our stay was extremely comfortable. It was a bit out of the way and so was kind of a trek to get into London. If we had to do it again, we would probably have gotten something a lot closer to the heart of London. After a day of sightseeing it was kind of a drag to have to go so far back to the B&B.
What we did |
Obviously London has a lot to offer, but we saw Wicked while we were there and it was awesome! I highly recommend catching a production while you are there.
A walk down Piccadilly Circus with a meal in Chinatown.
A trip to the Harry Potter Studio Tour. Can you tell how much I love Harry Potter yet??
France // Paris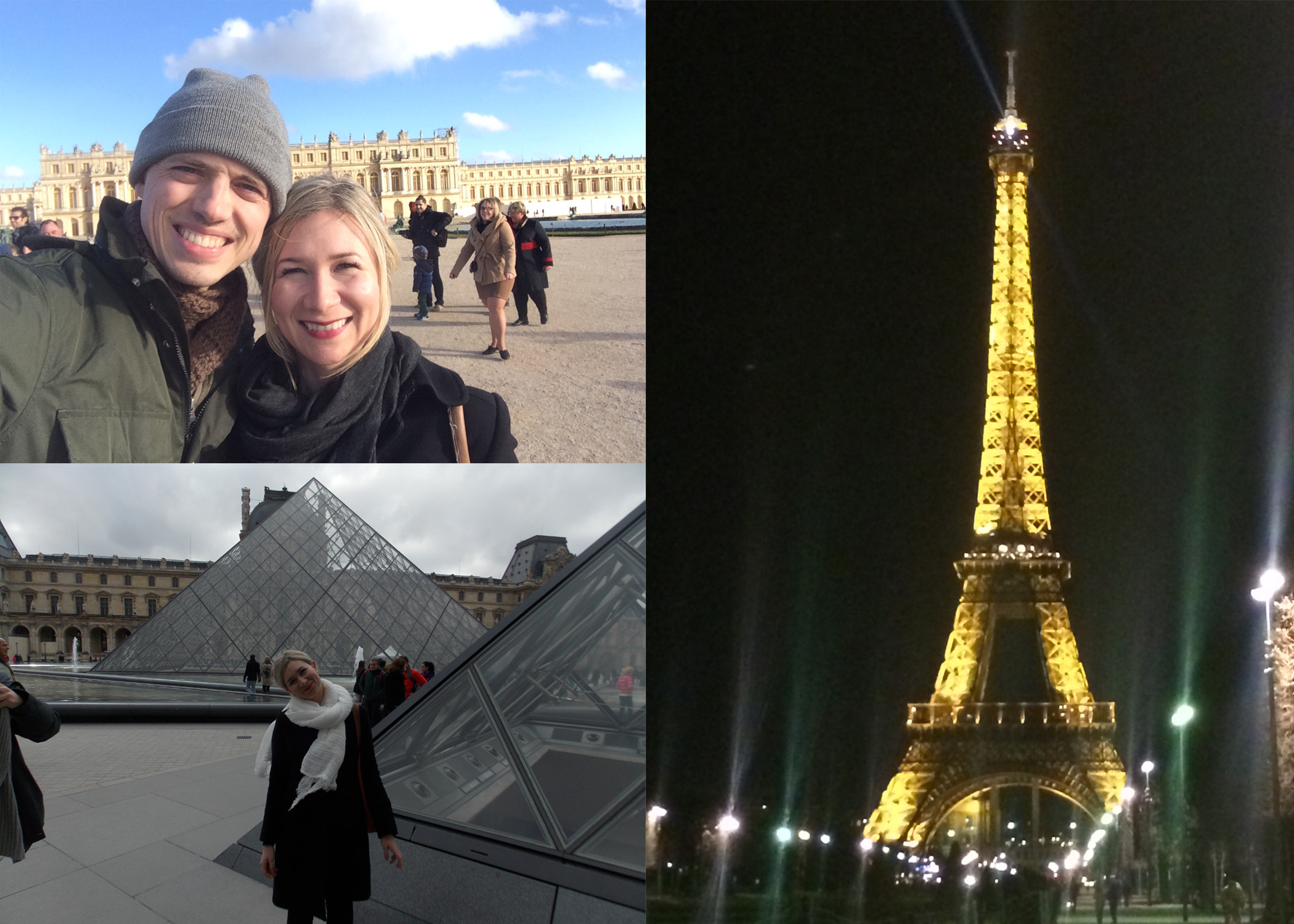 Where we stayed |
Hotel Innova. This was aesthetically my favorite place that we stayed. It was just… so… Paris. You know? And the concierge was so incredibly helpful! He helped us map out an early morning bus route that would get us to the trains on time.
What we did |
You have to visit the Palace of Versailles. There are no words for the opulence. It was unreal.
We had a baguette and wine picnic at the Eiffel Tower. Bonus points because I was able to order the baguette in all French! I know. I impress myself.
We shopped at the Champs de Elysee and I picked up the best scarf and red lipstick. LOVE! Plus we had a delicious meal at one of the sidewalk cafes that line the street.
Italy // Rome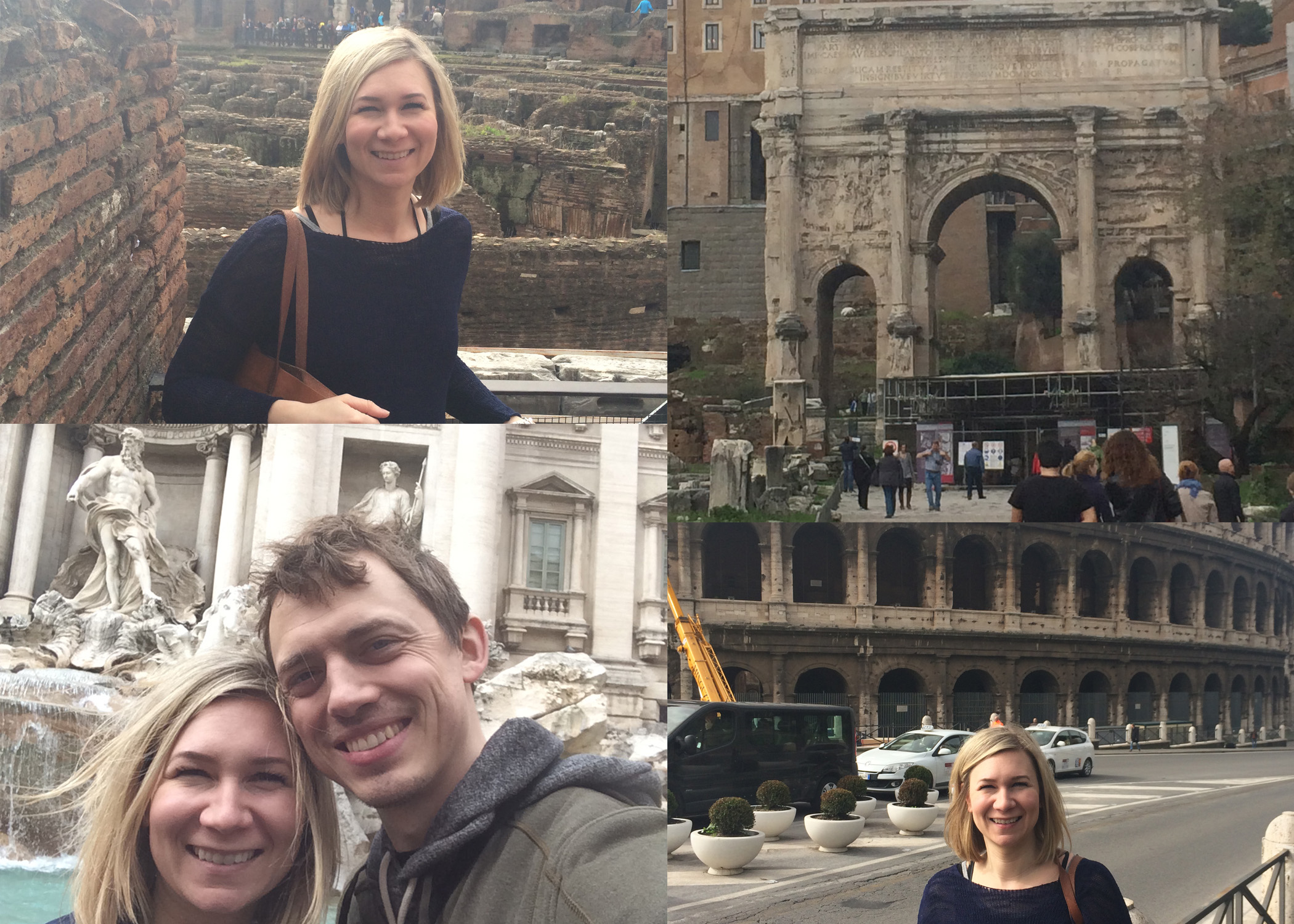 Where we stayed |
Maison de Didi. The lady that owned this place was everything you could hope for in an Italian host. Plump, Loud, and so Motherly. She gave us hugs, told us all of the best places to eat in Rome and made sure we enjoyed ourselves. We would stay there again in a heartbeat!
What we did |
Obviously the Colosseum is a must. I would recommend doing a guided tour because there is so much history.
Our favorite activity was to grab some gelato and eat it by the Pantheon. So much people watching to be had here. The perfect pit stop in a busy day of sightseeing.
We almost missed this, but the Vatican Museum and the Sistine Chapel. Make sure you give yourself plenty of time because the museum is huge.
Italy // Florence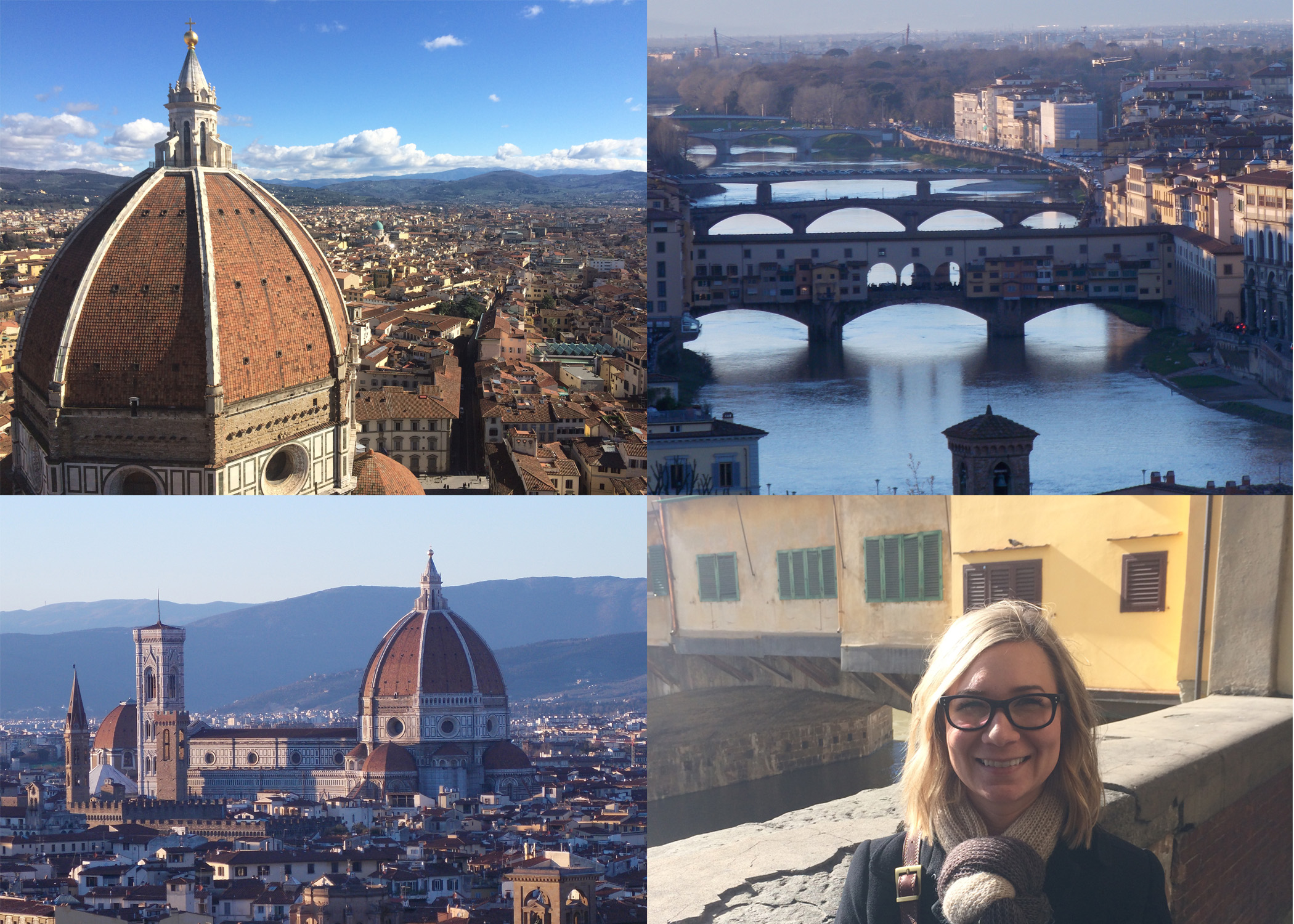 Where we stayed |
Casa di Barbano. We also really loved this place. The owner wasn't quite as "Italian Mama" as Rome, but she was still very friendly and helped us get around Florence.
What we did |
Oh my word I loved Florence. The art history here is so rich! It was so cool to see all of the sculptures by Michelangelo. Obviously we saw David, but my favorite was the Deposition. It was so incredibly moving that all I could do was sit in front of it in silence.
We went up into one of the towers of the Florence Duomo and the views were breathtaking. The Duomo was gorgeous in Florence.
We took a trip to the Ponte Vecchio and then walked up to the Piazzale Michelangelo to watch the sun come down. Magical!
There are some really fun outdoor markets in Florence. Great leather goods and fresh food. I highly recommend making an entire afternoon out of it because there is a lot to browse through!
Italy // Milan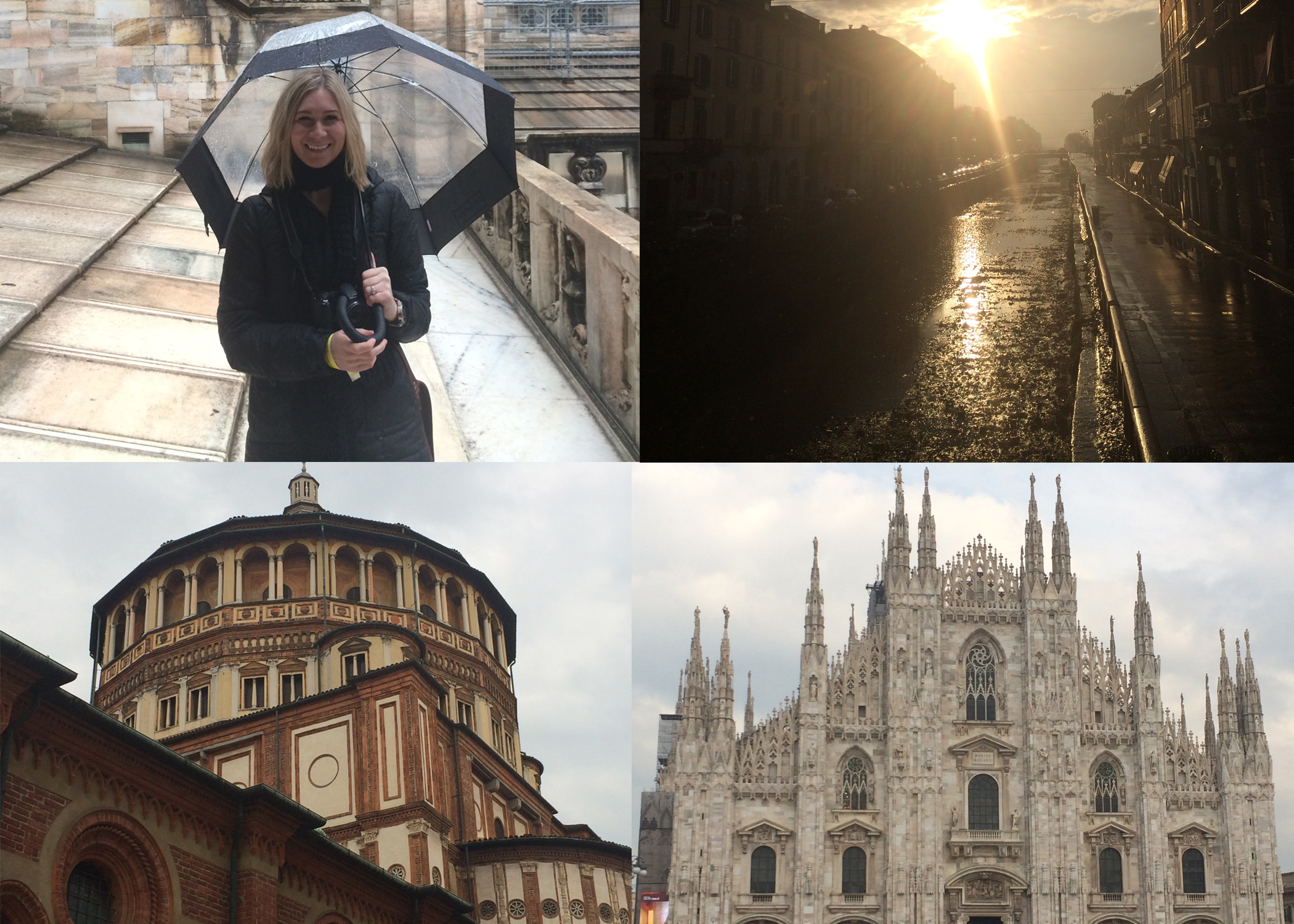 Where we stayed |
Ripa Apartment. This place was so great! It was a great little apartment and it was so nice to have access to a kitchen. One night we went to the market and bought fixings for pasta (and maybe a bottle of limoncello… maybe.) and cooked it all up ourselves. It was glorious!
What we did |
We saw Leonardo Da Vinci's  Last Supper and it was SO worth it. Just a word of warning, it's in a completely unassuming part of town and you would never guess that it is the church that holds the fresco so make sure you know exactly where it is.
The Duomo in Milan was my favorite by far! It was raining on the day that we visited and it made climbing to the top one of the most surreal moments of my life. It was hauntingly beautiful in the rain. SO worth getting soaked for!
And that's it! Before I leave you, a couple of tips:
When possible, take busses over trains (This mostly only applies to traveling from city to city in the same country). It's way cheaper!
If you plan to go to a lot of museums, it's completely worth getting a museum pass for the city you'll be in. Not only do you save money, but at most museums you can skip to the front of the line. Also, some of the museum passes also included passes for public transportation. These are the passes that we purchased: London Pass, Paris Pass, Rome Pass, Florence Pass
Don't assume that you need to buy a Eurorail Pass for transportation. We saved money by just purchasing transportation when we got there. We even had to last minute buy airfare from Dublin to Bath and it was still cheaper in the long run.
Wow. This was the mother of all posts. You're probably on your second cup of coffee, so cheers! Let's toast to traveling Europe!
Have any of you been to Europe? What's your favorite city or country? What are some fun things that you visited? Let me know in the comments below!
Until next time,