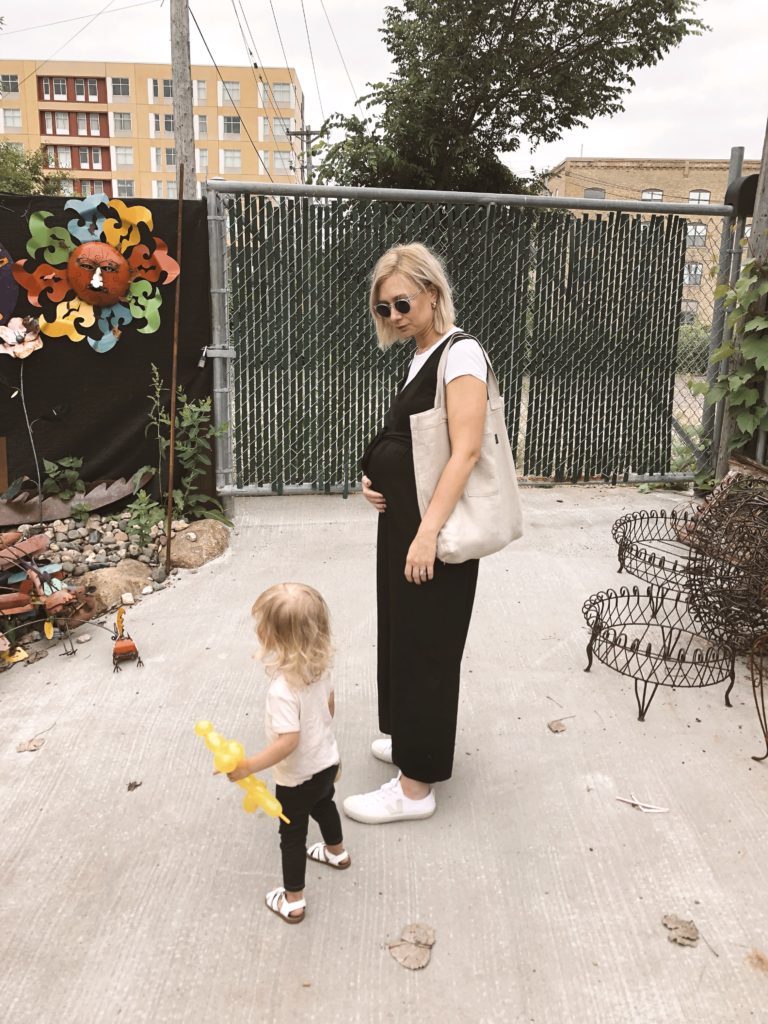 Just a quick check in today guys! We went to the Farmer's Market this morning and I'm exhausted ha! The twins are at the age where they want to walk, but they don't want to listen… and they especially don't like the consequence of not listening (which is being strapped into the stroller).
It was still fun though… even if it was exhausting. Tonight we're relaxing with pizza and the Land Before Time.
Today's outfit is a pretty simple one, but I'm happy with how it came together. I haven't paired this jumpsuit with a t-shirt yet, but I love how it makes for more casual summer style (especially with the addition of the sneakers). I was super comfy all day, but I felt like a "cool" mom (felt being the operative word of course).
I hope you have a great Saturday!
Outfit Details:
Jumpsuit, Hackwith (Sustainable) | More Affordable Option Here (Sustainable)
T-Shirt, Old Navy Maternity | Non Maternity Option Here (Sustainable)
Tennis Shoes, Veja (Sustainable) | More Affordable Option Here
Bag, SHIN+NA c/o (Sustainable). 15% off with code TRUNCATION15
Some of the links in this post are affiliate links. If you choose to shop through them I will make a small commission. Thank you for supporting Truncation!
To see the rest of my 30 Days of Summer a Style series go here.